2015 Audi A8 L Security – Audi's Most Secure Model Ever Revealed Ahead of Frankfurt
所有资讯 Talk about bulletproof build quality, Audi has revealed their most secure model ever, the A8 L Security, ahead of its Frankfurt debut later this month.
It might not look any different from the regular A8 L from the outside, which is kind of the point. But beneath its skin, the safety cell of the new 2015 Audi A8 L Security boasts the application of extremely resistant materials such as aramide fabric, special aluminium alloy, and a hot-formed steel armour that offers even more protection despite its lower weight.
According to Audi the new A8 L Security is certified to the requirements of resistance class VR 9 of ballistic protection, currently the most stringent requirements for civilian high-security sedans. The A8 L Security has also been tested for resistance to explosive charges in accordance with the ERV 2010 guidelines. By comparison, the previous A8 L Security is built to meet the guidelines of the resistance class VR 7.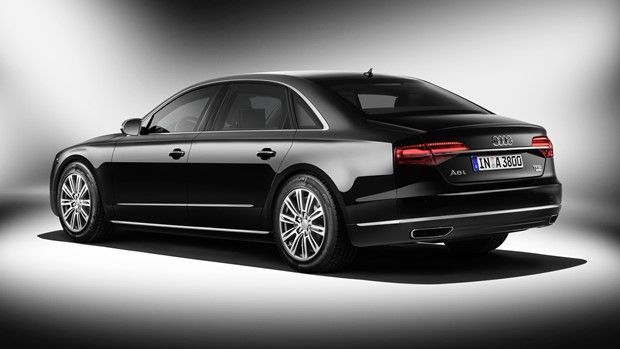 Powered by either a choice of a 4-litre biturbo petrol V8 producing 435PS and 600Nm of torque, or a naturally-aspirated 6-litre W12 engine with 500PS and 625Nm on tap, either engine option would be hooked up to Audi's quattro all-wheel drive system, making the A8 L Security the only manufacturer-built armoured limousine to be offered with an all-wheel drive system. Despite having all that power on hand its top speed is pegged to 210km/h in consideration of its special tyres that is built with emergency flat-running properties.
Though Audi isn't revealing the vehicle's weight at this moment, the company says that the A8 L Security is relatively light thanks to the extensive use of aluminium in its construction. As such the armoured A8 can handle a maximum payload of 600kg, the highest in its class.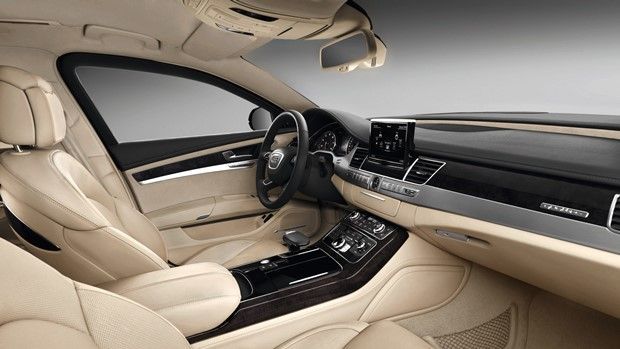 Besides armour plating and the standard comfort features that you would find on a normal A8, the A8 L Security comes with added standard security features such as an armoured communication box in the luggage compartment, an intercom for communication with the outside world, and selective door unlocking. Upon request, Audi can also fit their patented emergency exit system, a fire extinguisher system, and emergency fresh air system.
Meeting all that armoured requirements is one thing, to ensure that every A8 L Security is built with the secureness of a bank vault, Audi themselves will supervise the manufacturing of each order entirely between their Neckarsulm plant and a secure top-secret factory to ensure that there are no chink in its armour by the time it gets into the hands of their very wealthy clients.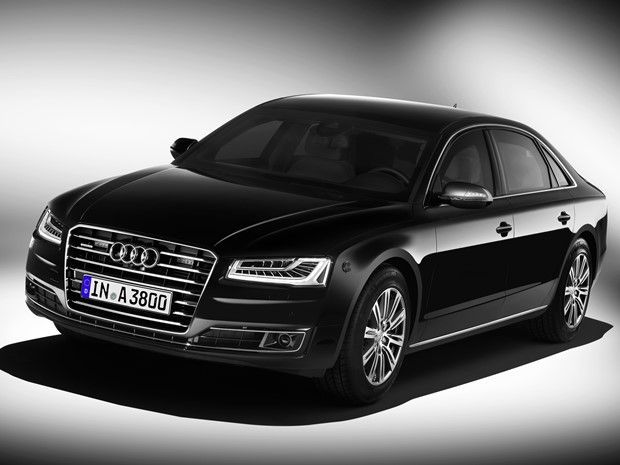 ---
---
---
---
留言