2015 Honda Jazz 1.5 V Full Review - Versatile Virtuoso
评论 The Honda Jazz, as it's known here, but elsewhere as the Honda Fit, is now into its third generation. A lineage that stretches back to 2001 and was bumped to the version we see today in 2013.
In those intervening years, the Jazz has been hugely popular with over five million sold worldwide, heralded for its reliability, practicality, affordability, ease to drive, and, well, that puppy dog look that it hasn't quite been able to outgrow even in its current maturity.
Not that there's anything wrong with that, but perhaps Honda Malaysia have long started gunning for the young male demographic with officially available kits such as ones from Mugen (fitted here) or Modulo. I'm getting ahead of myself, and we'll get to the exterior in a further section.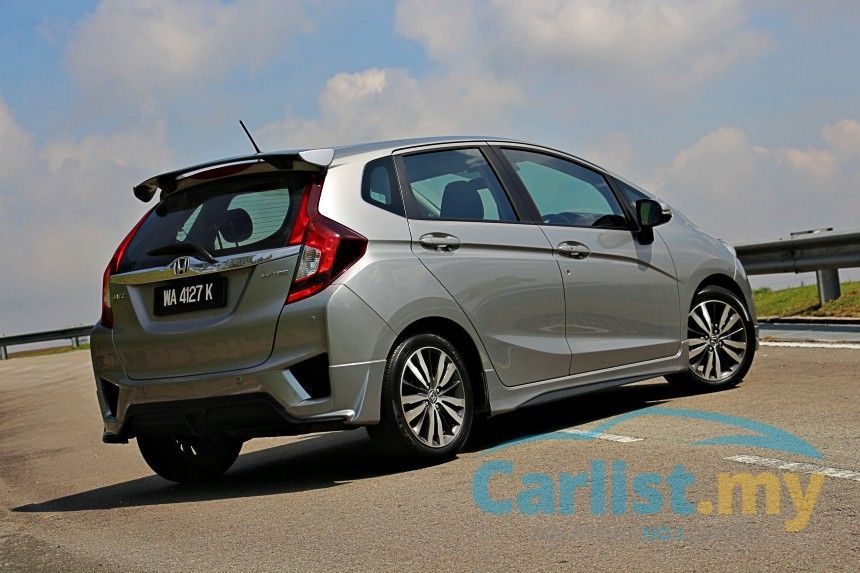 The Jazz has always been at the foreground of the small hatch market, but other automakers aren't sitting idle, happy to let Honda have it all their way. Other, more affordable options too have cropped up and claim to be able to tick most, if not all, of the boxes that the Jazz does. Some are even local, landing wide of the mark. Has the Honda been able to keep the rhythm?
Key Specs
Price: RM89,400 - on-the-road with insurance, inclusive of GST
Engine: 1,497cc four-cylinder SOHC 16v i-VTEC
Power: 120PS @ 6,600rpm
Torque: 145Nm @ 4,600rpm
Transmission: 'Earth Dreams' Continuously Variable Transmission (CVT)
Fuel Economy: 17.8km/litre or 5.62-litres/100km (claimed)
Kerb Weight: 1088kg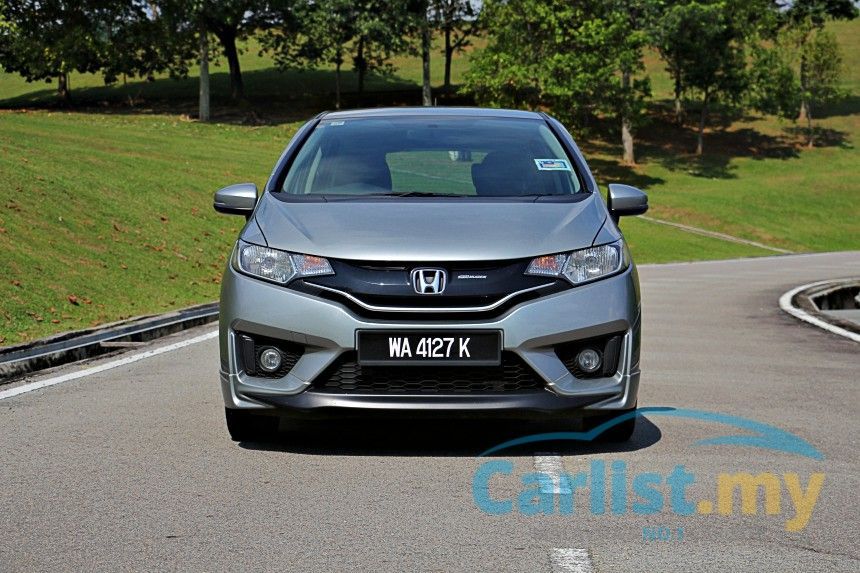 Overview
Closely related to the City sedan, they both share the same engine, transmission and even sit on the same underpinnings: Honda's Global Small Car Platform. But unless you're absolutely in love with having that extra depth in boot space, the Jazz's added compactness and more affordable price - the RM3k gulf between it and the top-spec City isn't huge, but still noteworthy - will cover more bases for the pragmatist.
But nearly RM90k for what's essentially still a small hatchback is quite a big ask, but with some clever touches and premium flourishes, the Jazz 1.5 V hopes to make a good enough case that justifies that premium and attempt to meld practicality with desirability as deftly as it can.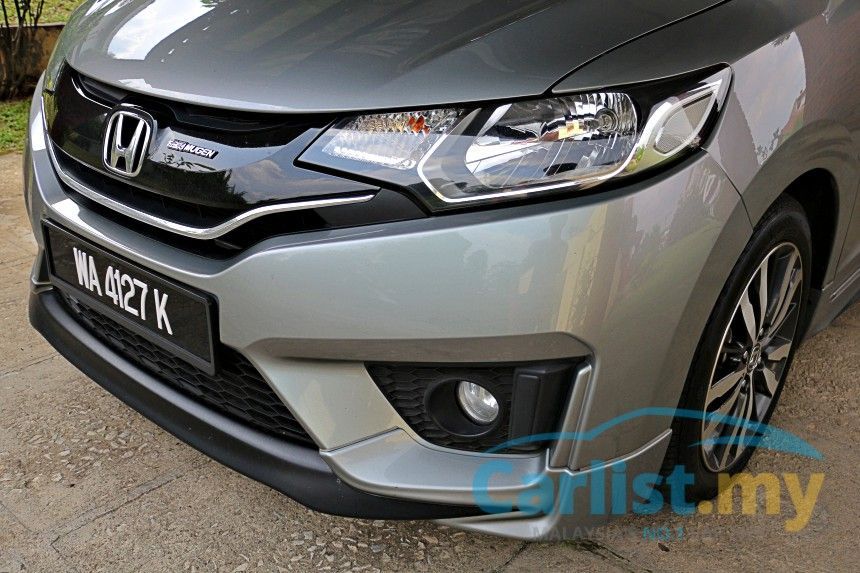 Exterior
With the Jazz 1.5 V, it's clear Honda wanted to deliver a car that looked as good as it could while roaming in its destined habitat: the 'city', rather ironically. The third-generation Jazz's already pronounced styling cues are made to complement the larger wheels and rather deep accent creases that run along the car's body.
Add to that the Modulo Package for RM4,174 or the less subtle Mugen Package for RM4,826, and the Jazz actually takes on a legitimately aggressive look, something I doubt I would hear myself admit. The Jazz has always been well styled. Agreeable, and sometimes even a handsome little car, but the extra touches on this test car gives it more edge, especially in this Tinted Silver Metallic finish, without straying into the murky waters of ostentation.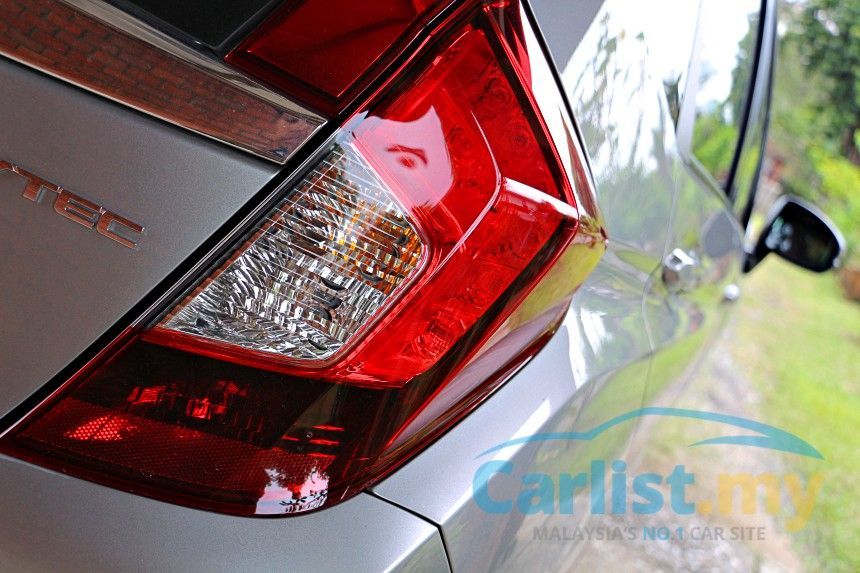 The tail lamps are a little odd, though. They do the job of lighting up just fine, but the lit cluster is reserved for the car's midriff while the red perspex that extends roofward from that and flanks the rear windscreen serves no purpose. To my eyes, having the tail lights extend to the top doesn't really add much visual flair anyway.
Interior & Practicality
This is one the most important factors in a compact hatch, and thankfully it's one of the Jazz's high points. Clever packaging, in particular, is where it leaves the rest of it's competition for dead - more on that soon. There's keyless entry, and while you don't get leather seats even in the top-end Jazz 1.5 V, the fabric seats acquit themselves well with their comfort, support and airy sink.
Facing the driver, the instrument cluster is sharp, and the right-most digital display is easy to decipher, an impressive feat as it has to cram in readouts for the trip computer, fuel economy (average and real time), clock, fuel level, and ambient temperature. The steering wheel - which tilts and, even better, telescopes outward - itself is a good size and comes with the usual stereo controls but also with several phone function buttons that you press toward you instead of away, a standard that should be used for many other tactile controls, as I feel it's more natural as a driver in the same way paddle shifters require you to pull and not push.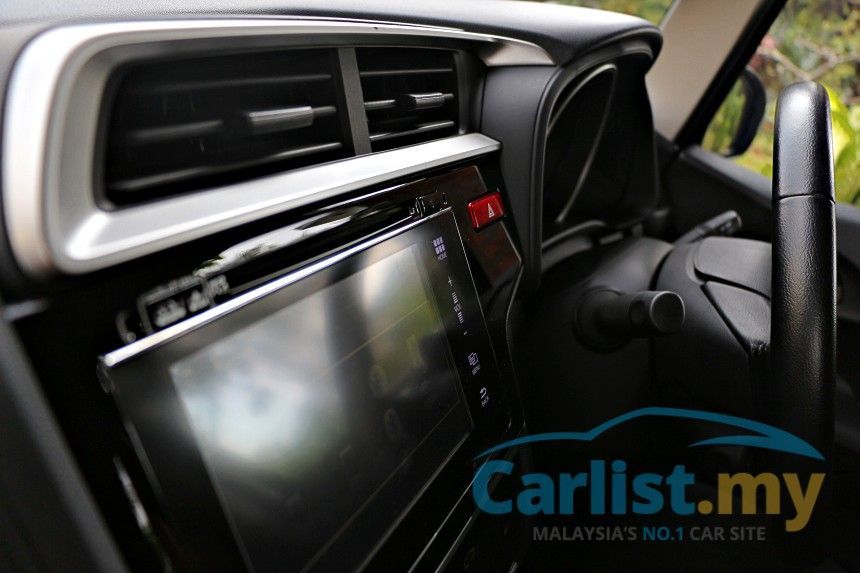 The 7-inch touchscreen infotainment interface was surprisingly intuitive and easy to operate despite the resistive nature of the panel. I was able to pair my phone via Bluetooth with no fuss and it was quick to reconnect every time I started the car back up. The climate control dials are also touch sensitive, and although I'd prefer a physical dial as opposed to having to repeatedly poke at the centre console, it wasn't nearly as annoying as I anticipated and does give the dash a very neat and clean look for its lack of protrusions. One gripe was that the controls for 'Home', 'Menu', and 'Back' were located to the left of the screen, requiring some awkward elbow extension. Move it over for right hand drive markets, Honda.
iPhone users even get Siri Eyes Free functionality, although voice commands are restricted to very basic functions such as placing a call (because apparently we can't be trusted to multitask with anything else without finding a tree swerve into). There are also plenty of little pockets for storage and a good amount of cupholders for all your drive-thru or mineral water needs.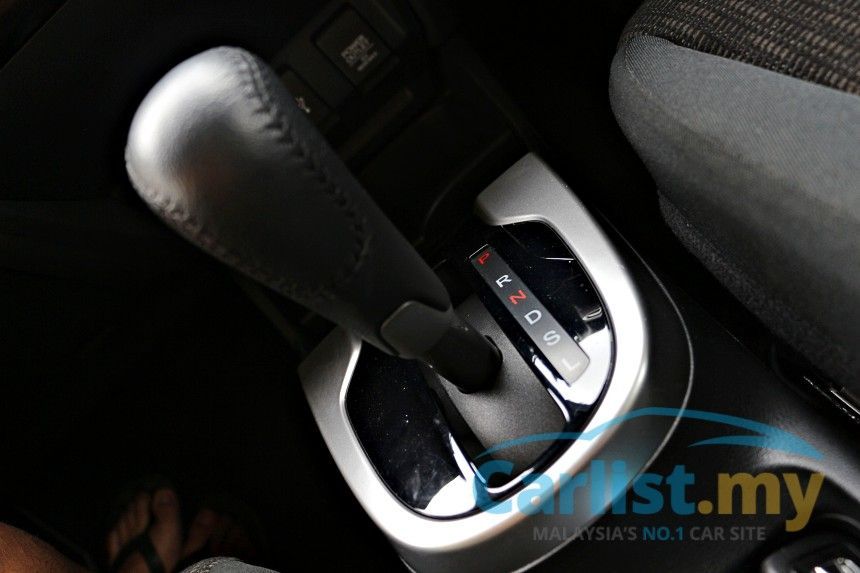 Material choices are well selected, with surfaces feeling well assembled and smooth under the finger. Yes, there are plastics - what did you expect - but they're of good quality and are mixed in with leather and faux aluminium that's far from being as bad as it sounds. In all, it feels good.
The rear seats are nearly as comfortable as those in the front and there's ample room for passengers to stretch out, with generous amounts of head, and legroom. Something that can't be said about competitors such as the Ford Fiesta.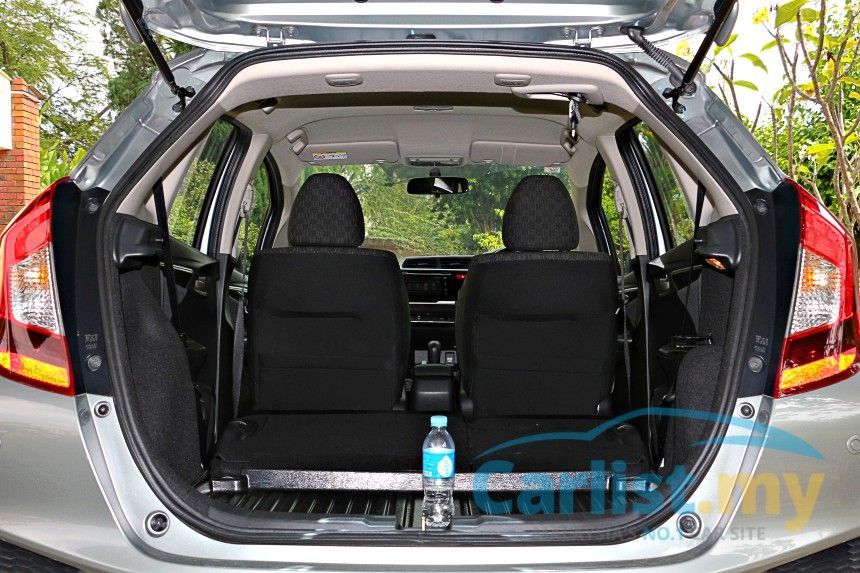 Moving to the Jazz's party piece: its ultra-versatile rear seats. From a purely spacial standpoint, the trunk itself is already very commodious with a wide opening and low sill that's nearly flush with the boot's floor that makes loading and unloading even strenuously heavy items a breeze. The rear seats, as expected, do fold flat in a 60/40 split, bringing the car's cargo space to an expansive 1,492-litres.
The rear seat cushions also fold upward and lock upright in an arrangement Honda dubs Tall Mode, and upon clicking into place, allows for a floor-to-ceiling vertical cargo area that's perfect for items such as a tall plant or…..a scarecrow.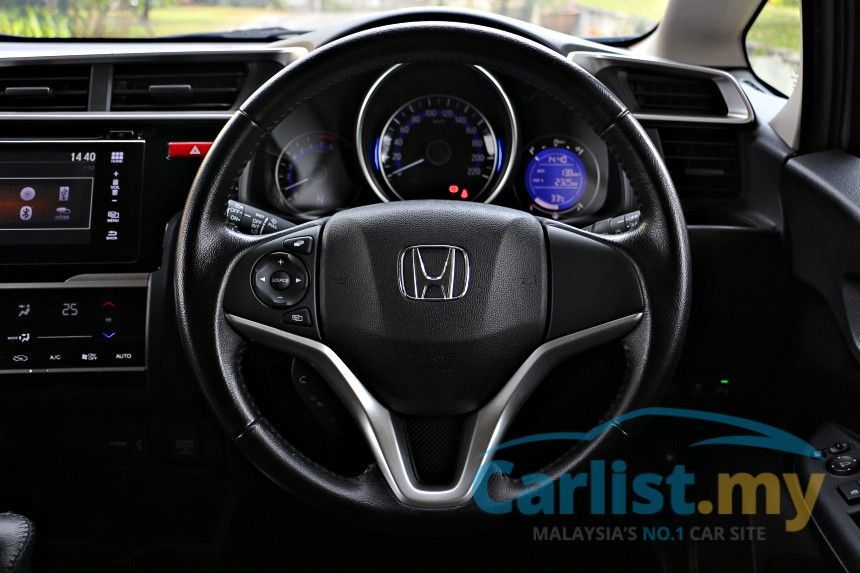 Drive
Out on the road, it becomes apparent that Honda has carefully considered how the Jazz should handle, how compliant the ride should be without having it wallow disconcertingly around bends. Being a small car, the Jazz is predictably very easy to thread through town and into a parking spot. The surprise came at how competent it feels overall on the move, and how planted it was when cornering.
The ride was composed, even premium-feeling, over our pothole-ridden roads and the steering, while light, was precise, quick, and easy to modulate, a characteristic that was mirrored by the brakes (front discs, rear drums), allowing the to come to a very smooth stop without much effort, even with twitchy toes. Larger, more linear bumps however, as with common with smaller cars, does unsettle the Jazz somewhat - just remember to brake a little more before coming into contact with one.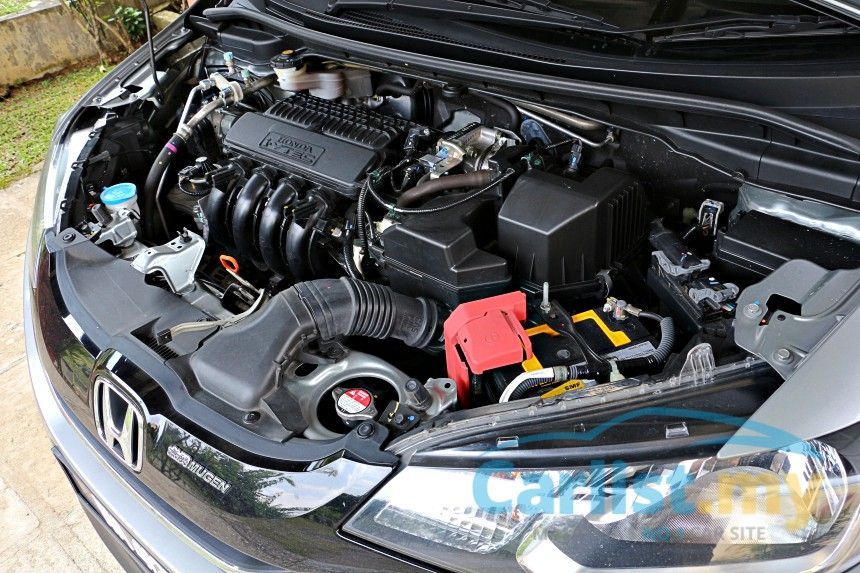 The 1.5-litre i-VTEC engine isn't shouty, and with 120PS/145Nm, can't quite match some of it's rivals for pure punch, but is no slouch either, able to accelerate as quickly as I wanted it to and even up some steep inclines without struggle. It's a smooth powerplant that's devoid of irksome vibrations and is responsive, even excitable, to prods on the accelerator pedal.
That peppiness is tempered, for the better, by the continuously variable transmission (CVT) that does a fine job of dialing in the power to the right ratio for an acceleration that's almost diesel-like in terms of its seeming lack of effort. While some CVTs downright dimwitted are occasionally attributed to being the weakest link in a car fitted with one, with behaviours such as leaving the engine at a high rev until the car catches up in speed, the Honda's unit here complements the Jazz well and aids in its un-rushed and dignified personality while being more conservative of the fuel in its tank. This is a CVT that works; one you can (and probably will) literally forget about.
On highway cruises, the Jazz has a substantial and secure feel about it, requiring minimal steering adjustments to maintain a steady line at speed, even when a large lorry is alongside.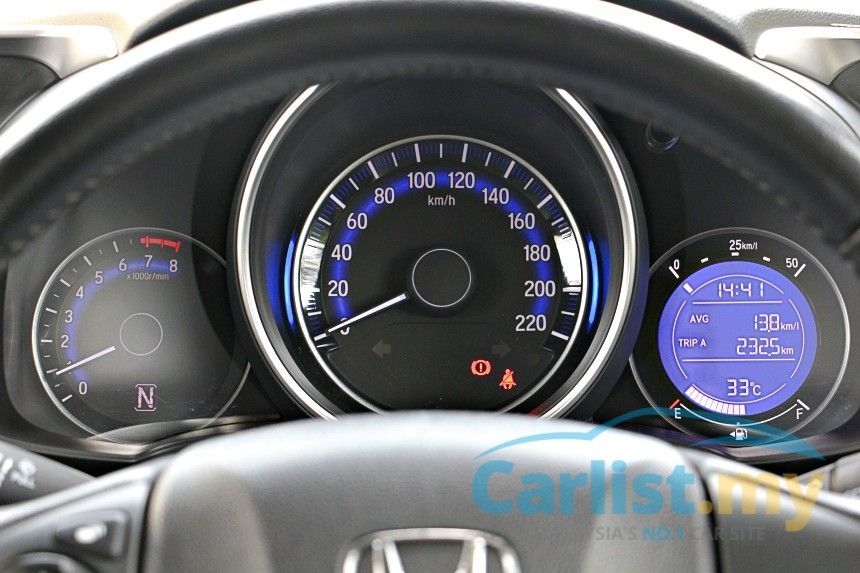 Running Costs & Maintenance
The Jazz, with its economical engine and CVT transmission is going to be a rather cheap car to run day to day. During my time with it, I could not match Honda's claimed maximum of 17.8km/litre, but reached an impressive consumption figure of 15.6km/litre or 6.41-litres/100km in mixed driving conditions.
Honda Malaysia offers the Jazz with a service package that offers up to six waivers of labour fees for service intervals up to 100,000km along with a 5-year unlimited mileage warranty. The breakdown for maintenance fees are as follows:
1,000-30,000km: RM750.14
40,000-70,000km: RM1,192.51
80,000-110,000km: RM1,907.82
120,000-150,000km: RM1,598.64
160,000-200,000km: RM2,598.14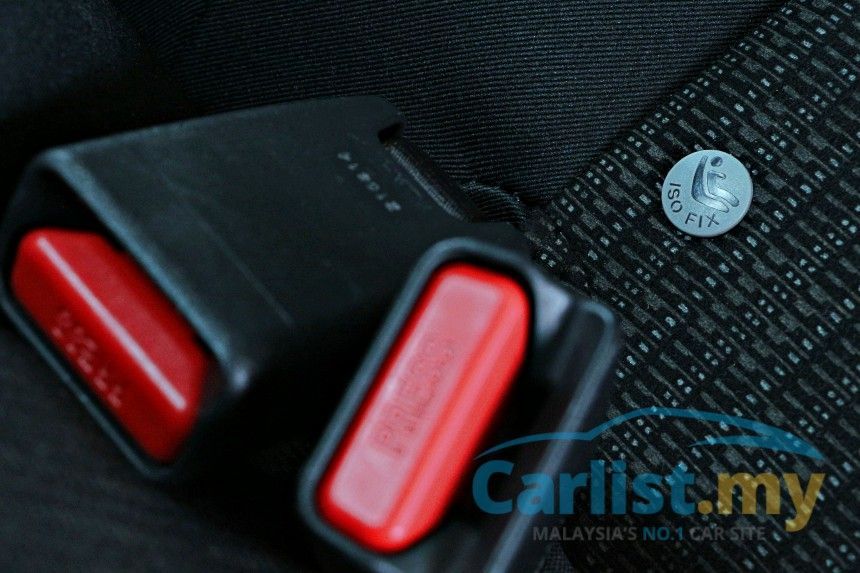 Safety
The Honda Jazz comes with standard dual front SRS airbags, while the top-end 1.5 V comes with additional side and curtain airbags. Anti-lock Brakes (ABS), Electronic Brake-Force Distribution (EBD) and Brake Assist are also standard across all variants, however Hill Start Assist, Emergency Stop Signal and Vehicle Stability Assist (VSA) are only available in the E and V variants. However, seatbelt reminders, rear seat ISOFIX mounts, 4 corner reverse sensors are all standard across all units.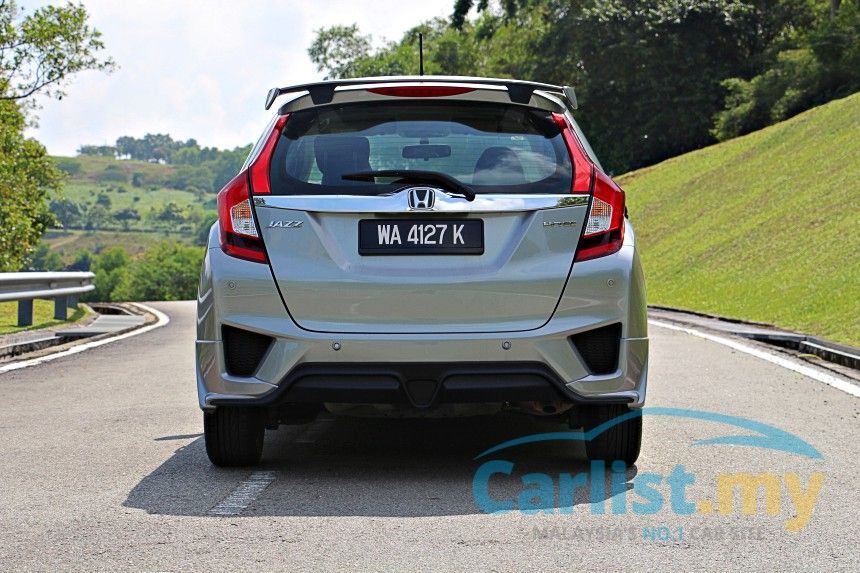 Conclusion
Honda has landed upon a winning combination with the Jazz, and has steadily built upon the original's strengths, rounding them off to the current third-generation model. As it stands, it's a car that really does excel at almost everything it sets out to do.
It's now a stylish and fun car to drive, and expands upon the ease-of-use, reliability and strong versatility that made the previous iterations such a hit. There's a reason why it's still top of the heap when it comes to the compact B-segment hatch, and its competitors have a lot of ground to make up if they intend to unseat the Honda Jazz from offering an unmatched blend of looks, economy, quality, comfort, practicality, space, and price.
On the topic of price, the Jazz 1.5 V comes in at nearly RM90,000, and closer to RM95k if you add in the cosmetic packages from Mugen or Modulo. But if you can live without some of the frills, middle variant 1.5 E at RM81,000 (OTR with insurance and GST) is also an excellent purchase.
---
---
---
---
留言