2015 Mercedes-Benz E-Class E 300 BlueTEC Hybrid Launched In Malaysia: RM349k
购买指南 Aha! After much anticipation, Mercedes-Benz Malaysia has finally, and officially, launched the new 2015 Mercedes-Benz E 300 BlueTEC Hybrid.
Locally assembled at MBM's production facility in Pekan, Pahang alongside various C-, E- and S-Classvariants, the E 300 BlueTEC Hybrid is also the first diesel-hybrid vehicle to go on sale in Malaysia, let alone be the first Mercedes-Benz diesel to launch here since the company broke the news to us that it would return to selling diesel models.
And as you may have already guessed it, import and excise duty exemptions are in order, as per the National Automotive Policy 2014, which grants special incentives to locally-assembled hybrid models. Presumably, the exemptions should remain in order, at least until the NAP 2014 expires at the end of this year (Dec 31st, 2015).
KEY SPECS: 2015 Mercedes-Benz E-Class E 300 BlueTEC Hybrid
Price: RM348,888
Engine: 2.1-litre four-cylinder turbo diesel
Electric Motor: 20kW, 250Nm of torque
Traction Battery: Lithium-ion, 19kW/ 0.8kWh
Transmission: 7G-TRONIC PLUS Seven-speed torque converter automatic
Electric Driving Range: 1km, up to 35km/h
Power: 204hp (total system output)
Torque: 500Nm (total system output)
0-100km/h: 7.1 seconds
Top Speed: 242km/h
Fuel consumption: 4.1-litres/100km (claimed, NEDC test cycle)
CO2 Emissions: 109g/km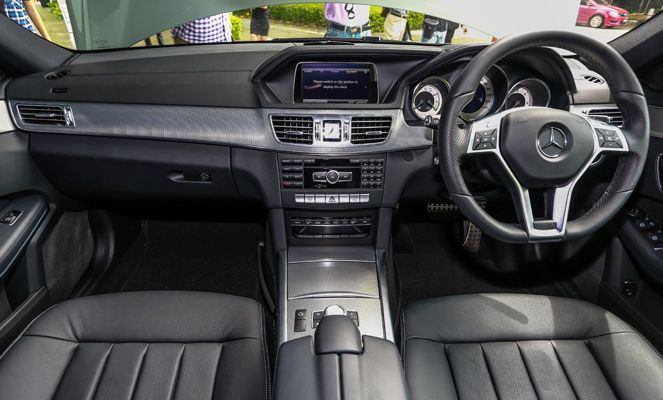 So, what is it?
In short, the E 300 BlueTEC Hybrid is equipped with all the fittings and equipment of the range-topping E-Class (E 400 Avantgarde, RM493,888), but for a new hybrid powertrain – which is for the first time in a very long time for MBM, a diesel. For a fair scale comparison, BMW's 5 Series 520d comes to mind, but with poorer spec to note on paper, and a price tag of RM354,800, there's apparently a lot less to tear you away from the Mercedes-Benz solution.
The 2.1-litre four-cylinder engine is accompanied by Mercedes-Benz's transferable modular hybrid system, and the result is a far more fuel-efficient and powerful vehicle, configured to run on our current Euro 2M diesel standard - Euro 5 diesel, available only in Johor for the moment, does nothing but improve performance.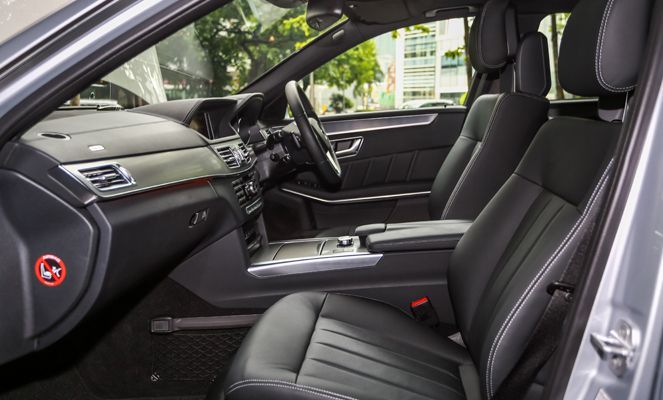 Apart from the performance and efficiency gains, the hybridisation of the E 300 also gives it a bit more comfort, courtesy of its ability to drive off from standstill in full electric mode - although, full electric driving is only available for a claimed range of 1km, up to 35km/h.
The purpose of the 20kW electric motor and 19kWh lithium-ion traction battery leans more toward assisting the diesel engine's performance, and powering the car's general electrics (steering, brakes, refrigerant compressor) throughout its ECO start/stop conditions. Speaking of which, "sailing" is also possible with the E 300 BlueTEC Hybrid, which switches off its engine while coasting under speeds of 160km/h, relying solely on electric power to maintain its speed.

Just like we saw on the recent S-Class Plug-In Hybrid, the E 300 BlueTEC Hybrid can use the deceleration of the electric motor to slow down the car when the brake pedal is depressed lightly – completely free of any brake pad usage. Only when the pedal is depressed a little harder do the wheel brakes actually take action to stop the car.
The electric motor itself is located within the 7G-TRONIC Plus automatic transmission, and displaces the hydraulic torque converter (taking up just 65mm more space). It also brings with it a wet-type clutch unit. The lithium-ion battery sits in the engine bay (you can spot it to your top right when facing the engine bay directly), displacing the conventional 12v battery which is relocated to the boot of the vehicle, and serves as back-up power if needed.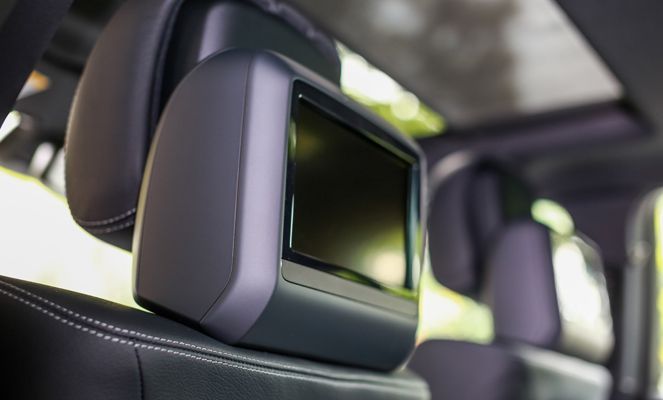 What else do you get?
As is the case with the E 400, the E 300 BlueTEC Hybrid is equipped with an AMG Sports package, which tables 18-inch five-dual-spoke alloy wheels, AMG body styling (front-end, bumpers, rear aprons and side skirts), a twin-exhaust system with rectangular stainless steel pipes, AMG Sport steering wheel with paddle shifters, brushed stainless steel sports pedals, AMG velour floor mats and then some.
For interior equipment and features, the E 400 is again matched by the E 300 BlueTEC Hybrid, which standardises a surround-view camera, COMAND Online multimedia system with a seven-inch high-res colour display, and the Rear Seat Entertainment System (two eight-inch display screens integrated into the back of each of the front headrests, and a set of wireless headphones).
The one big difference between the E 300 and the E 400 where interior matters, is that the dark wood-grain trim design used for the E 400, is replaced by a silver/metal finish in the E 300 hybrid.
Safety is no compromise as well, which sees the E 300 equipped with Merc's COLLISION PREVENTION ASSIST with brake assist, ATTENTION ASSIST, and Active Parking Assist (enables automated parking with active steering and brake control for both parallel and end-on spaces).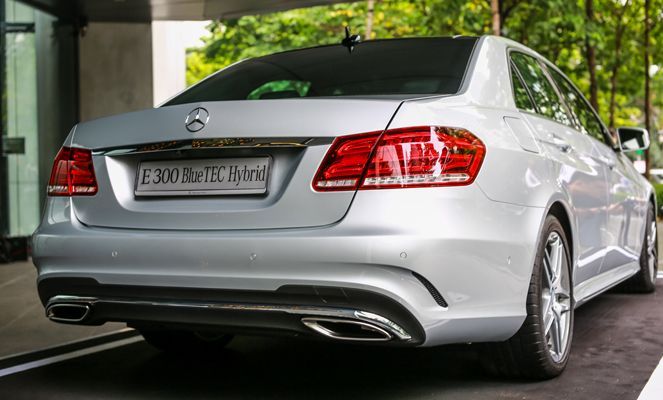 Buyer's Guide:
Theoretically, the E 300 BlueTEC Hybrid slots in the local E-Class range between the E 250 (RM405,888) and the E 400 (RM493,888). But as you may have noticed, this hybrid has become the most affordable E-Class officially sold in Malaysia, even under-cutting the E 200 (RM366,888) by a good RM18,000.
And you'd be terribly mistaken for thinking that some spec has been slashed here: as mentioned, everything seen on the highest-spec E-Class (E 400) is retained as standard equipment, despite being RM145,000 cheaper than the E 400. And to add to the merriment, you have the claimed driving range of up to 1944km on a single tank of fuel (the larger 80km tank is spec-ed for our local models). Yes, the fuel claims are a bit immense, but they've already proven it once on adocumented trip from North Africa to the UK, and as we understand it, Mercedes-Benz Malaysia are working on a way to demonstrate the claims locally, with members of the media involved. Needless to say, we're quite excited about that possibility.
---
---
---
---
留言