2016 Jaguar XE Officially Launched In Malaysia, In Showrooms For RM340,000
所有资讯 What is perhaps the most important car for Jaguar, their all-new small executive saloon, the XE, has finally made landfall in Malaysia. It comes to us nine months after production began in April 2015 and is Jaguar's first premium compact sedan since the debut of the X-Type way back in 2001.
Jaguar-Land Rover Malaysia has launched their all-new XE at the Mont Kiara Equestrian Club, and they are rightly proud of this particular car and what it could mean for their local brand growth. The car will be on sale now upwards from RM340,000 all the way up to RM580,000, with quoted prices inclusive of GST, but non-inclusive of tax and insurance.
Jaguar XE Prestige, turbocharged 2.0-litre in-line four-cylinder, 200PS: RM340,000

Jaguar XE R-Sport,

turbocharged

2.0-litre in-line four-cylinder, 240PS: RM365,000
Jaguar XE S, supercharged 3.0-litre V6, 340PS: RM580,000
.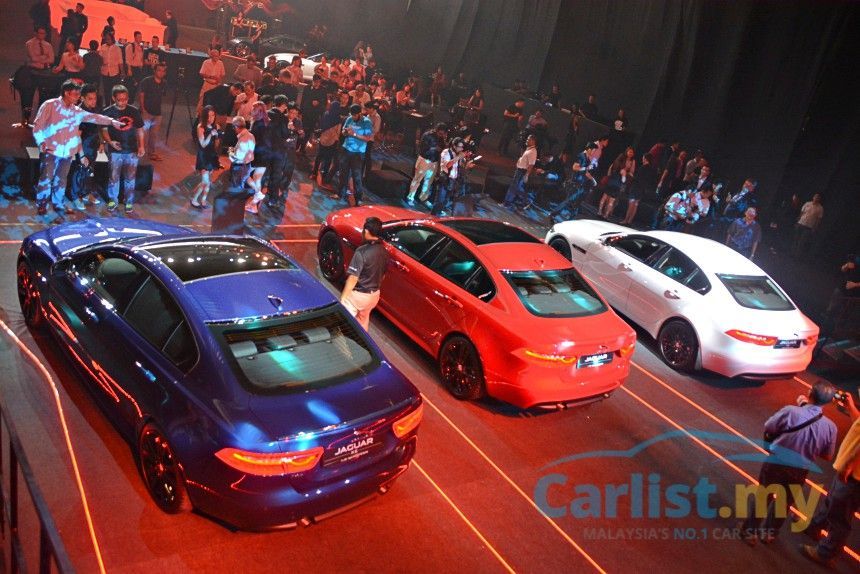 The location is telling, as well, as on usual days this venue's car parks are filled with the Jag's main rivals. They're hoping to give the owners an enticing new option. The baby four-door Jag has a lot riding on its shoulders, entering a cutthroat market that, in the brand's absence, has continued to be dominated by the usual trio of German suspects: the BMW 3 Series, Audi A4, and Mercedes-Benz C-Class. Oh, and the Lexus IS - coincidentally, we recently reviewed IS 200 t F Sport.
In terms of philosophy, the XE emerges out of the gate with its sights squared on the Bavarians, who up until now, has been the default choice when it came to a sporty exec saloon with the many shades of their popular and rather excellent 3 Series.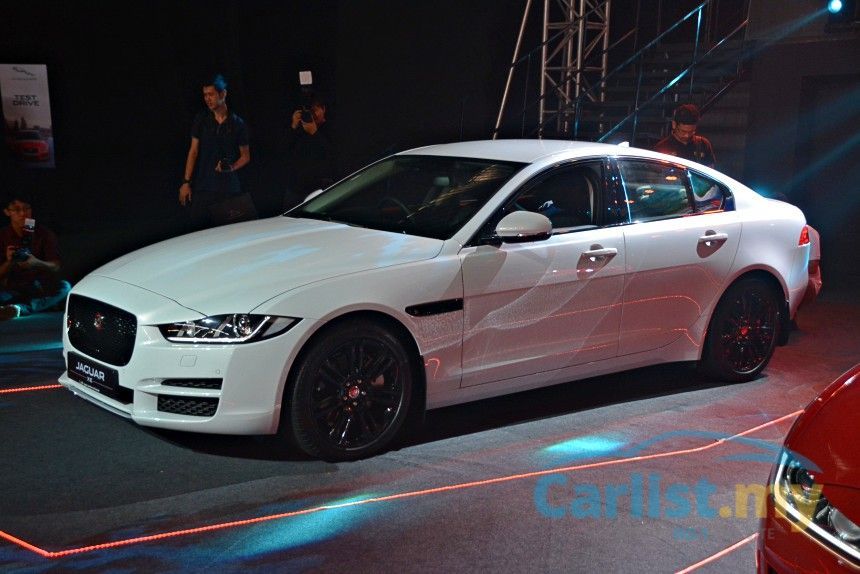 Jaguar's restraint at reentering this market is telling of their ambition, taking a slower approach to make sure their next premium compact saloon entrant was fully baked and is everything the X-Type was not: memorable. Being the most affordable car in their stable as well as being sold in a very popular division of the market, JLR is banking on the XE being the car to which most people associate with the brand. Getting it wrong could cost them dear.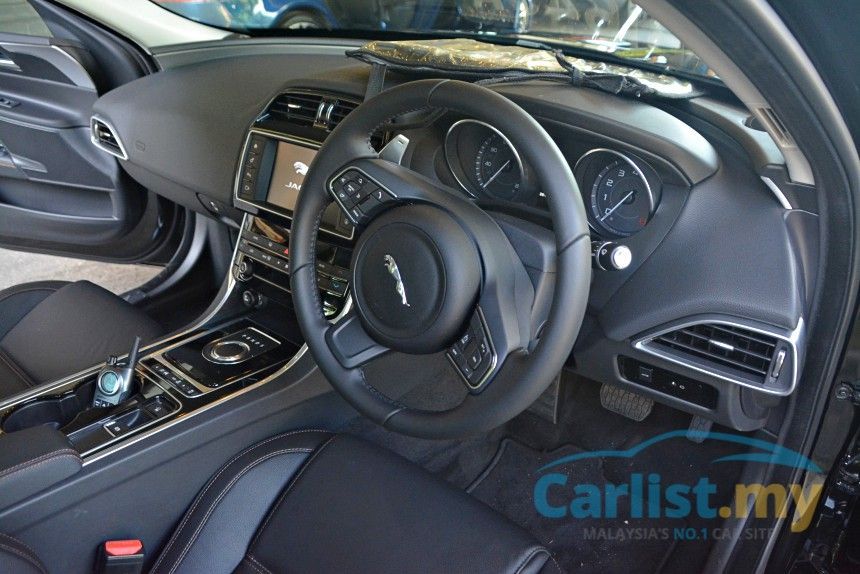 It is the first Jaguar to be constructed utilising JLR's new modular aluminium-intensive platform which allows further development on the base XE. Primarily, this flexibility allows for various drivetrain options to be adapted, perhaps even retrofitted as time goes on, as well as making a future all-wheel drive version a possibility. This new platform will also form the basis of a whole new generation of Jaguar models starting with the upcoming F-Pace SUV.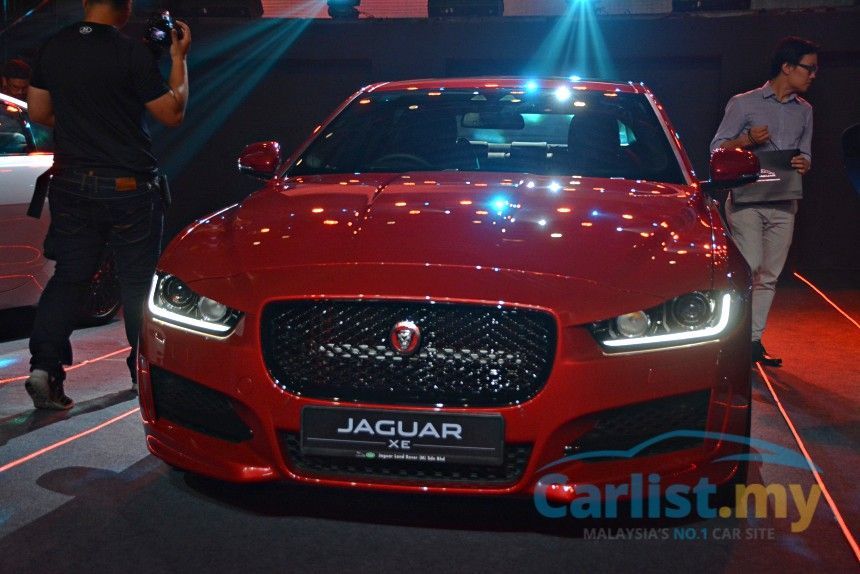 The car's shape is immediately recognisable as a modern Jaguar, and from a distance could be mistaken for the larger XF - the large gaping grille flanked by a pair of narrow pointed headlamps and a clean but pronounced shoulder line that extends the length of the car. It's a pretty little thing, one that Jaguar isn't shy about boasting of its genetic relation to its sports cars (particularly the F-Type), even in its base guise, and would clearly win if looks alone were a deciding factor among in this segment. Still, a beguiling first impression does tend to last.
Starting with the entry model, called the XE Prestige, that receives a 200PS turbocharged 2.0-litre four-cylinder engine, stepping up would give you the XE R-Sport. Naturally, that brings a sportier trim and a more powerful 240PS version of the same 2.0-litre turbo-four in the XE Prestige. Both 2.0-litre petrol engines are from the Ford EcoBoost family and are not the upcoming Ingenium range. As such, the current crop of petrol engines are an interim measure before the newer breed of JLR powertrains arrive in 2017.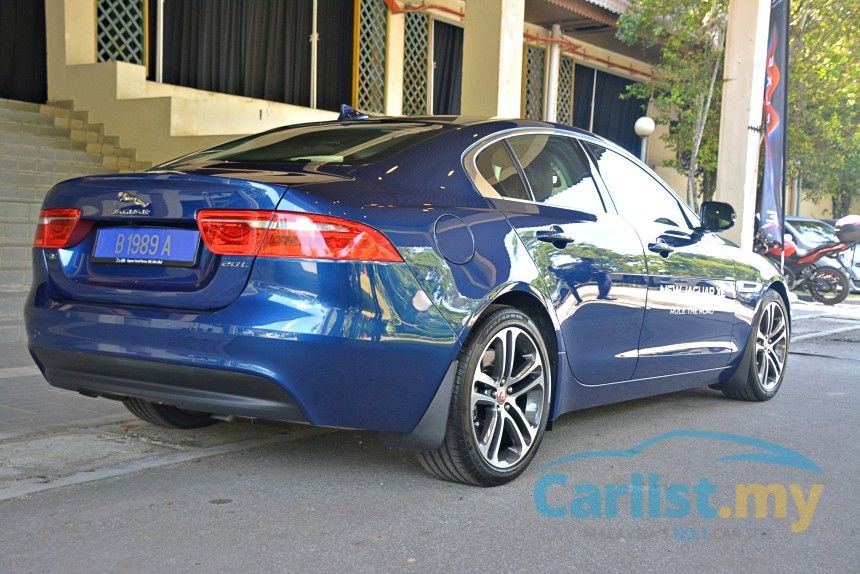 Move up to the top 'S' variant, and the XE's visual drama reaches a crescendo with larger wheels, a lowered, slightly widened, and altogether more aggressive stance to complement the sportier suspension setup. Under the hood sits the much loved supercharged 3.0-litre V6 engine that produces 335hp (340PS), 450Nm of torque, and a truly glorious engine note. That engine is very similar to the unit that powers the Jaguar F-Type sports car, albeit tuned to be more gentlemanly than loutish.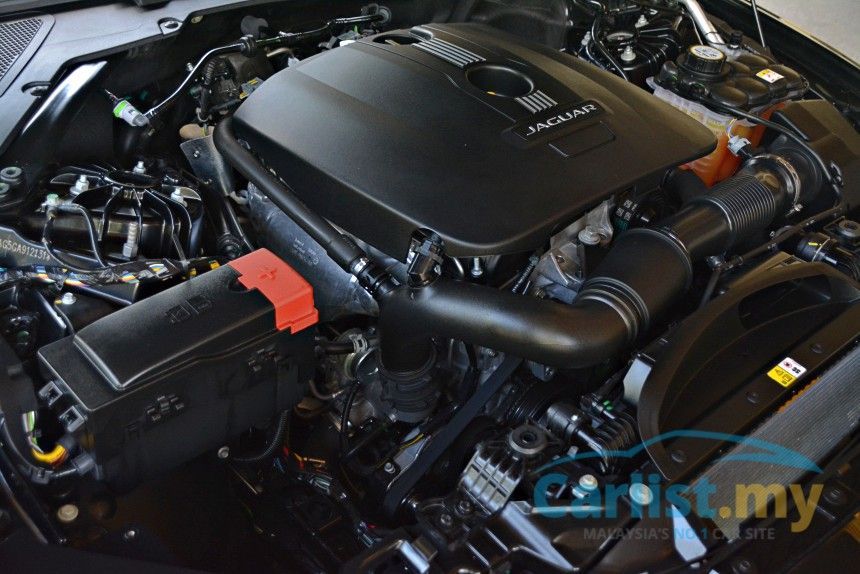 All Jaguar XE variants come with five year or 150,000km warranty along with a three-year roadside assist package. Owners of the 2.0-litre Prestige and R-Sport variants will are also eligible for a five-year or 80,000km free scheduled maintenance while the 3.0-litre S variant receives a five-year or 65,000km package.
To celebrate the launch of the all-new XE into Jaguar's Malaysian line-up, new XEs will come with an exclusive accessories package worth RM10,000. However, the offer is limited to stock and is only available for a limited time.
Jaguar looks to be off to the races with their XE sports sedan, and with any luck will give the establishment a good run for other people's money.
---
---
---
---
留言