2016 Proton Perdana Launched with 2.0L and 2.4L Variants; Prices from RM114k
所有资讯 Proton officially returns to the D-segment with the launch of its all-new Proton Perdana flagship. Developed from the eighth-generation Honda Accord, the new Perdana is offered with its donor car's proven pair of four-cylinder i-VTEC petrol engines, displacing 2.0 and 2.4 litres.
Whilst sporting a much-changed appearance over the Accord, the Perdana retains the original mechanical configuration provided by Honda with little to no changes, carrying the engine, drivetrain, and chassis over lock, stock, and barrel.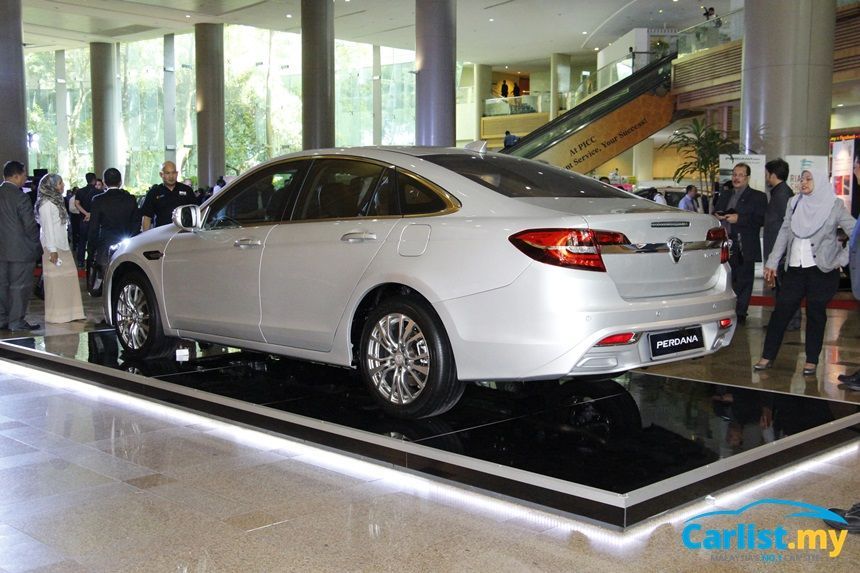 Annual production of the Perdana will be restricted to just 7,000 units per year exclusively for the domestic market, limited by the number of production kits which Honda has committed to supply for the project. Proton plans to introduce an improved variant with a homegrown engine that will remove these restrictions by Honda.
Each engine is offered with one trim grade, and priced as follows:
2.0: 154hp, 189Nm, RM113,438.00 (Solid), RM113,888.00 (Metallic)
2.4: 178hp, 222Nm, RM138,438.00 (Solid), RM138,888.00 (Metallic)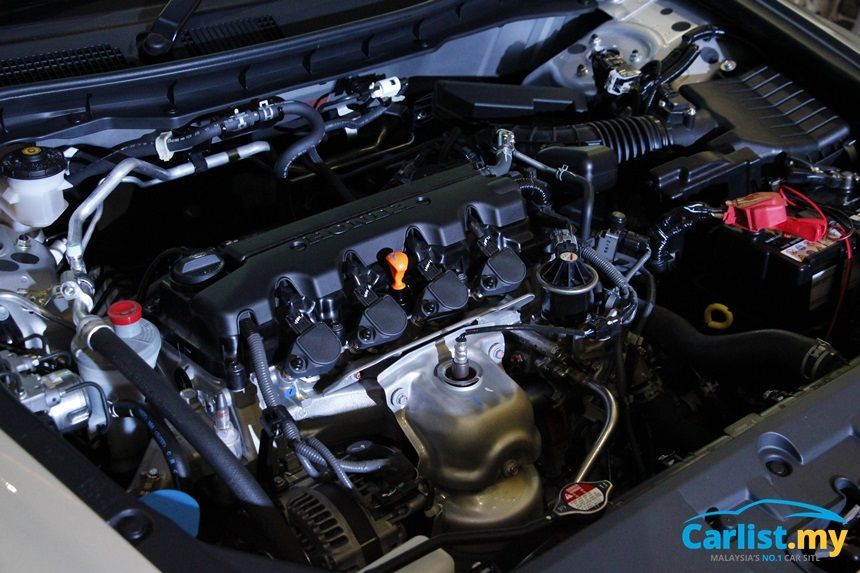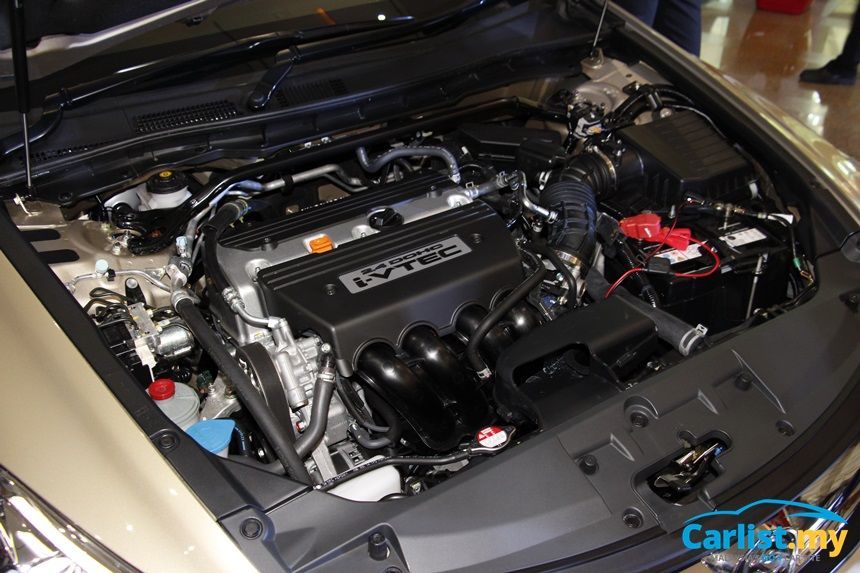 Both variants are fitted with Honda's in-house 5-speed automatic transmission as standard. All Proton service centres are able to perform regular maintenance of the Perdana; but only 40 selected centres are currently able to handle more intensive diagnostics of the vehicle's Honda-developed systems.
Externally, it will take a trained eye to trace the Perdana's Accord origins, such is the comprehensive nature of Proton's restyling efforts that extend to even re-shaped window lines. It is not immediately obvious, but the door panels are kept unchanged even though the window frames have been reconfigured.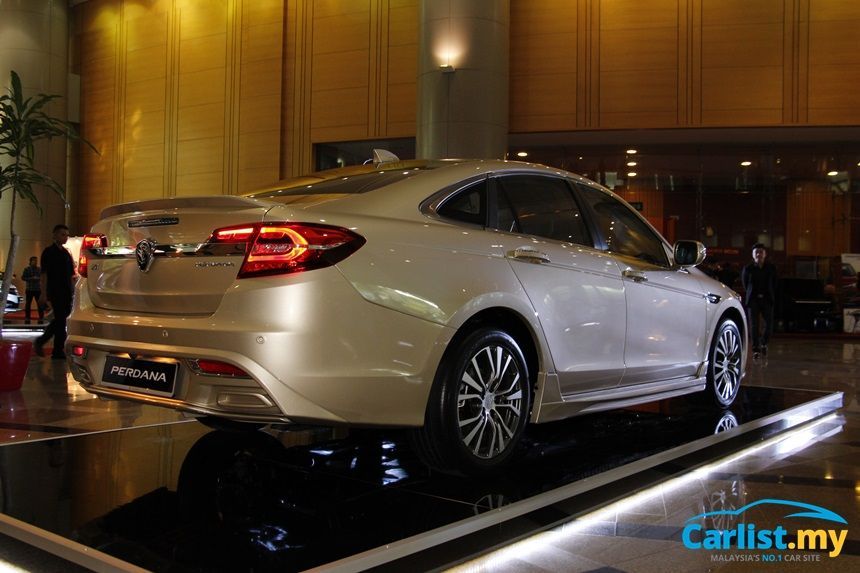 Proton has also lengthened the Perdana's body, stretching it to measure five metres from stem-to-stern. Keep in mind that the Accord was no midget either, its 4,950mm overall length already made it one of the longest vehicles of its class. The 2.0-litre model measures 4,999mm long, whilst the 2.4-litre model's all-round bodykit adds an extra 21mm to its length.
Front and rear light clusters have been comprehensively re-engineered, including the fitment of rear fog lights which were not provided for in the Accord's original lighting architecture. Fully redesigned tail lights are LED-illuminated and projector headlamps are standard in both variants – halogens for the 2.0 and xenon for the 2.4.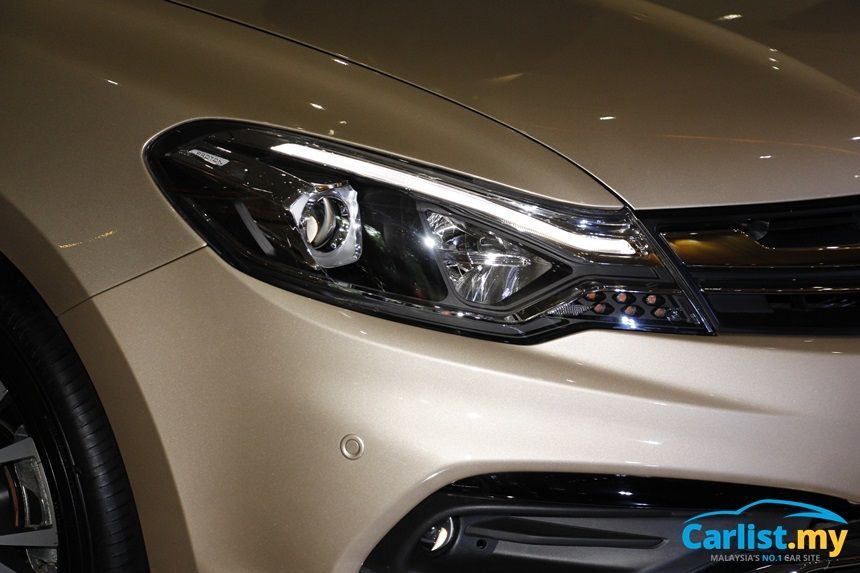 Inside, Proton's reworking of the cabin is less drastic. A new centre stack sits in an otherwise unaltered dashboard moulding. Mirroring the current-generation Accord, Proton has displaced the donor car's clumsy keyboard button console with a touchscreen to operate audio controls. Above it, the monochrome central screen of the donor car makes way for a neater looking colour screen, but one that is still configured to deliver the same information.
The following features are fitted in the Perdana 2.0:
Halogen projector headlamps
LED daytime running lights
LED tail lilghts
Front and rear fog lamps
225/45 R17 tyres with 17-inch alloy wheels
Black interior. Leather and fabric seats.
Steering wheel - tilt & telescopic, audio controls
Dual zone auto climate control
8-way electric driver seat adjustment
Infotainment - 6.2-inch TFT touchscreen, Radio, CD, Bluetooth, USB, AUX-IN
Cruise control
4 airbags
ABS, EBD
Front and rear parking sensors with reverse camera
ISOFIX
The Perdana 2.4 gets the following additional features:
Paddle Shifters
Auto-leveling HID headlamps
Beige and black interior. Full leather trim.
4-way electric passenger seat adjustment
Electronic stability control.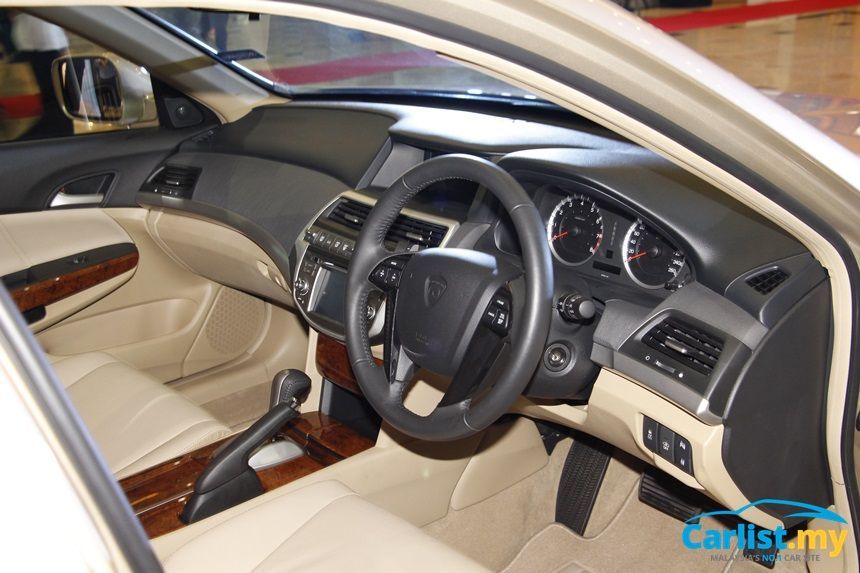 Proton has given members of the Malaysian motoring media several pre-launch sneak previews of the all-new Perdana, including a brief test drive at the company's high-speed oval test track in Shah Alam. Cameras were not allowed, so we have pictures from none of those events to share with you here.
It doesn't take long for a quick look inside out for an observer to accurately gauge the scope of Proton's work on the Perdana's development. The exterior is heavily reworked, to the point where the vehicle's dimensions and silhouette are altered. The lighting elements are not only re-shaped, but thoroughly upgraded from what was offered in the Accord; it all makes the Perdana a generally handsome-looking car.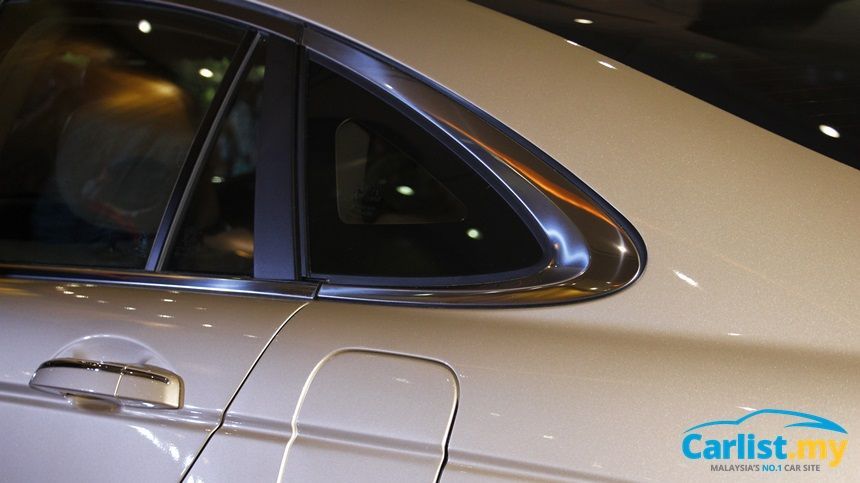 There are two criticisms of the design, however, first of which is easily amended. For some reason, the rear diffuser element is body coloured where it would have looked better unpainted. The other flaw is seen at the trailing edge of the rear door, where Proton's re-shaped C-pillar no longer meets the original Accord door panel directly – the result is a kink that one can potentially knock into when in a careless state.
Inside, Proton kept much of the Accord's original cabin unchanged, save for the new touchscreen that takes the place of the messy keypad centre stack layout. As such, we can legitimately say that Proton has sensibly kept what worked in the Accord, and improved on what didn't.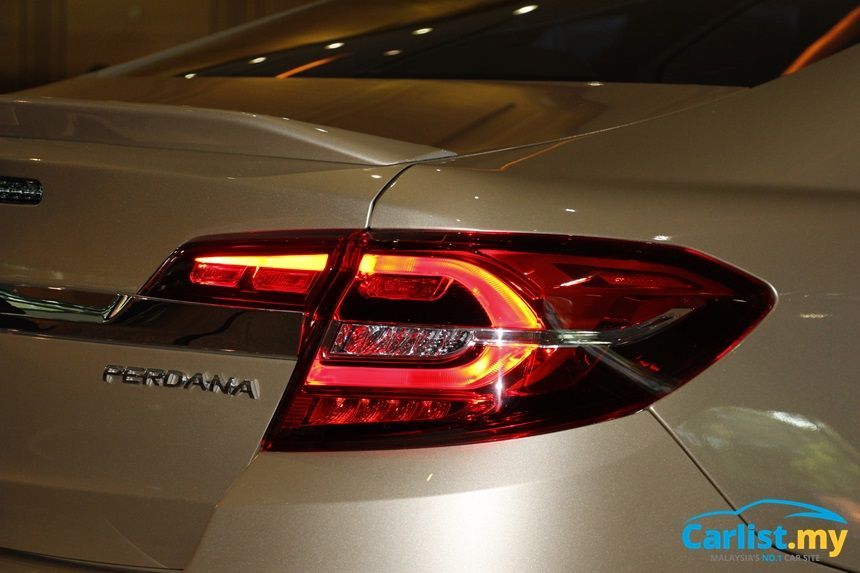 Overall driving experience, as far as we can tell from our brief encounter, is reassuringly familiar; an unsurprising finding as Proton engineers revealed that almost nothing was changed on the Accord's mechanical package. Any differences in ride and handling would purely be a result of different tyres, aerodynamics, and weight distribution that became shifted as a result of its rear structural revisions.
We do note that the Perdana sounds quieter than we remembered of the previous-gen Accord, but this could be a result of improved sound insulation on Proton's part, aerodynamics of the new bodyshape, or simply the better-surfaced tarmac of the test track.
From brief impressions, we see that Proton has done well enough reworking the Accord to create a reasonably fresh product in the Perdana. It is a handsomely-styled vehicle operating on proven yet still reasonably modern mechanicals.
---
---
---
留言