Quick Review: 2020 Proton X70 - Same Same But Different But Same
所有资讯 We've been waiting a while to see what a Malaysian made X70 would be like, and more than that, eager to see how Proton would tackle it. Despite hints of the locally assembled version sporting more sweeping visual changes to lend it a more distinct visual personality, the 2020 revision is strictly a carry-over exercise with a couple of exceptions.
---
Since its official launch in December 2018, the X70 has been a smash hit for Proton, but one that's still a fairly recent addition to the market. The company has therefore decided that no styling changes were warranted for this 2020 revision.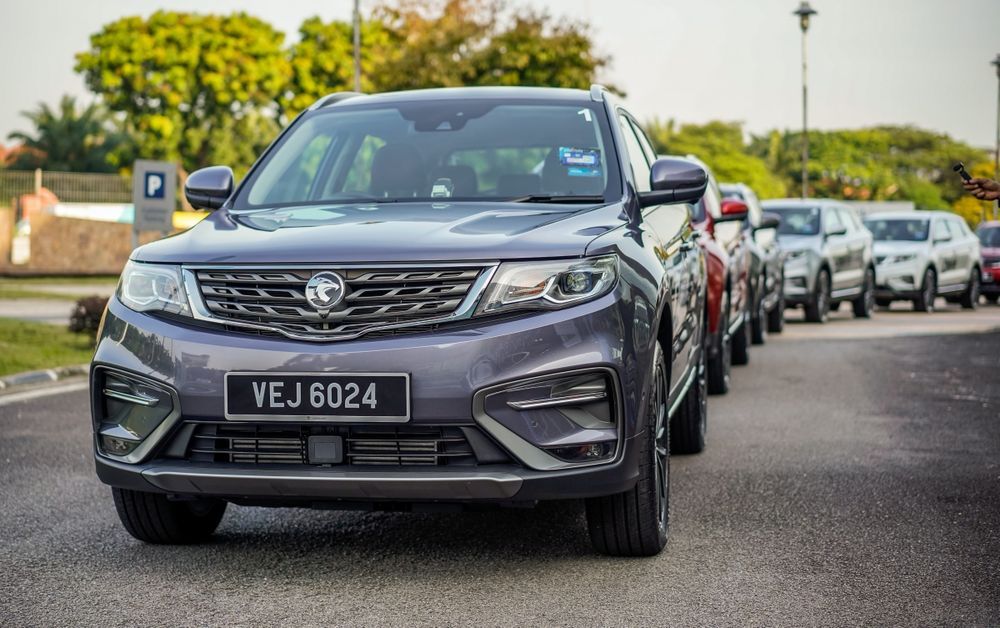 This is something of a missed opportunity in our book, but we imagine Proton themselves aren't too pleased about the lack of an exterior refresh. However, they've compensated for that by including some welcome feature additions derived from customer feedback.
Unless you opt for the new Space Grey body colour (to match your iPad), there really isn't anything to set the CBU and new CKD X70 apart from the outside. You'd need a sharper eye than mine, that's for sure.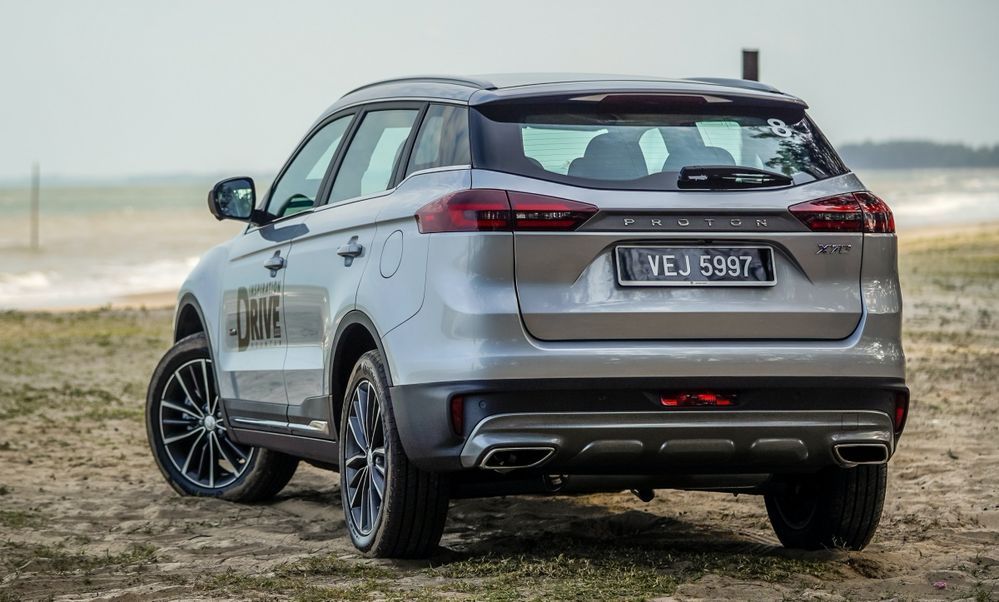 Judging this locally assembled X70, then, is a little more challenging since its success is largely contingent upon how unrecognisable it is from the CBU version, and in terms of build quality, there's really not much to pick apart with only time being able to flesh out long term issues.
Proton says that work was underway to bring as much of the X70's production and parts sourcing to a local level and from our brief time with the unit we were driving and experiencing, there doesn't seem to be anything worth pointing out that indicates one way or the other with regard to its origins.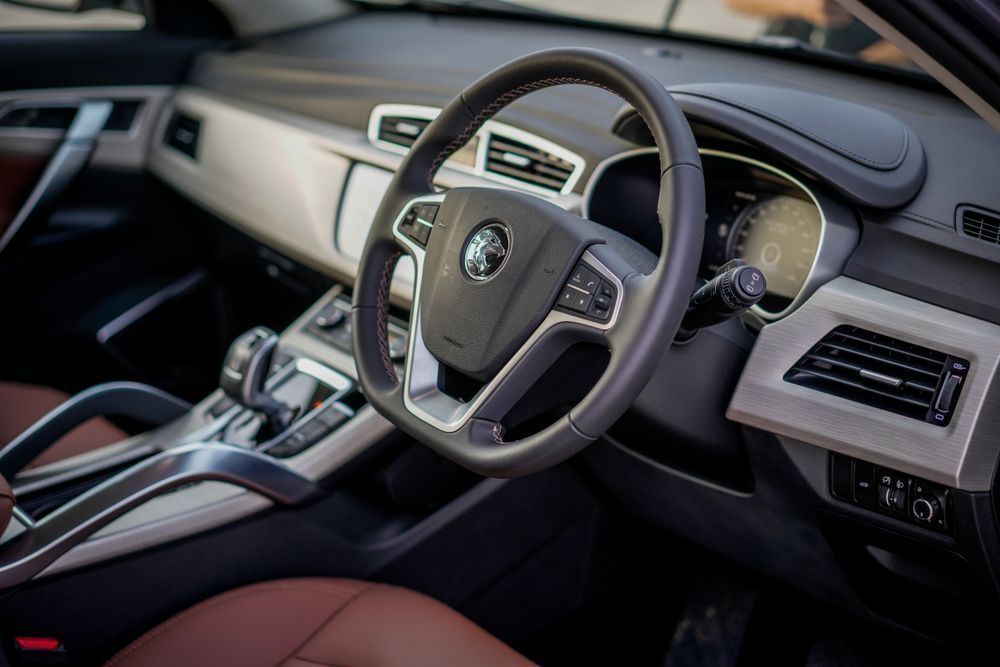 However, though anecdotal, it must be pointed out that other members of the media did notice some frayed stitching and less than perfectly aligned body panels. That's splitting hairs and it's hard to say if such faults would also have or have not surfaced in X70s produced in China. What's not in dispute is that any improvement in quality control is a step in the right direction, for any automaker, and there is indeed some ground to be made up here.
When stepping into the new X70 for a drive to Kuantan, one of the most stand-out features were the ventilated front seats (X70 Executive and up). Leather seats can be a real pain in the 'you know where' on sunny days, so blowing cool air through the seat perforations seems like the perfect feature to soothe warm Malaysian bums. There's also a powered tailgate with a hands free kick sensor that requires swiping your foot just below the rear bumper.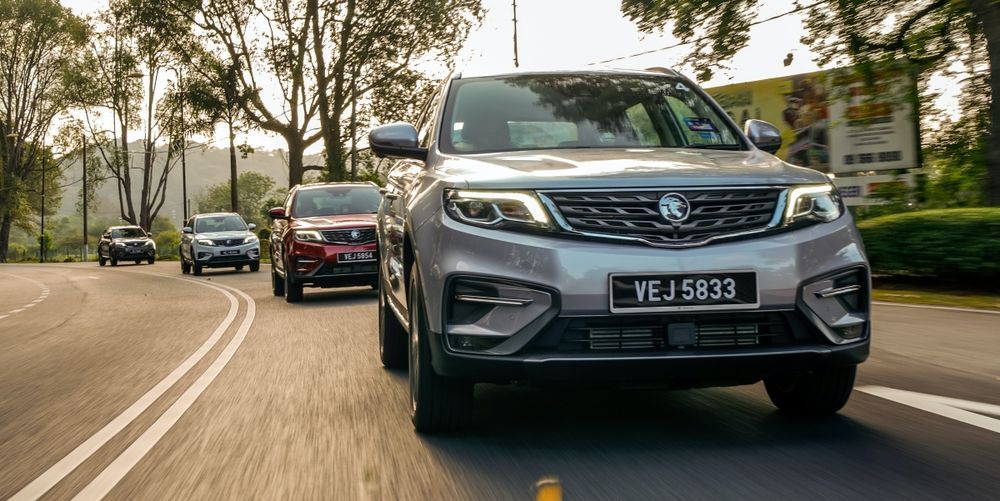 Behind the wheel, the X70 feels just as 'continental' as it did when it first launched, which is surely one of Proton's biggest areas of focus. Sacrificing that all-important upmarket feel that the 2019 version introduced to Malaysians is not an option, even it means streamlining the range in other ways or sidelining other improvements altogether.
Alright, so that new gearbox - we've gotta talk about it. That stubby new gear lever is a dead giveaway that you're no longer driving an X70 with a torque converter automatic, but in normal driving you might not even notice the new transmission.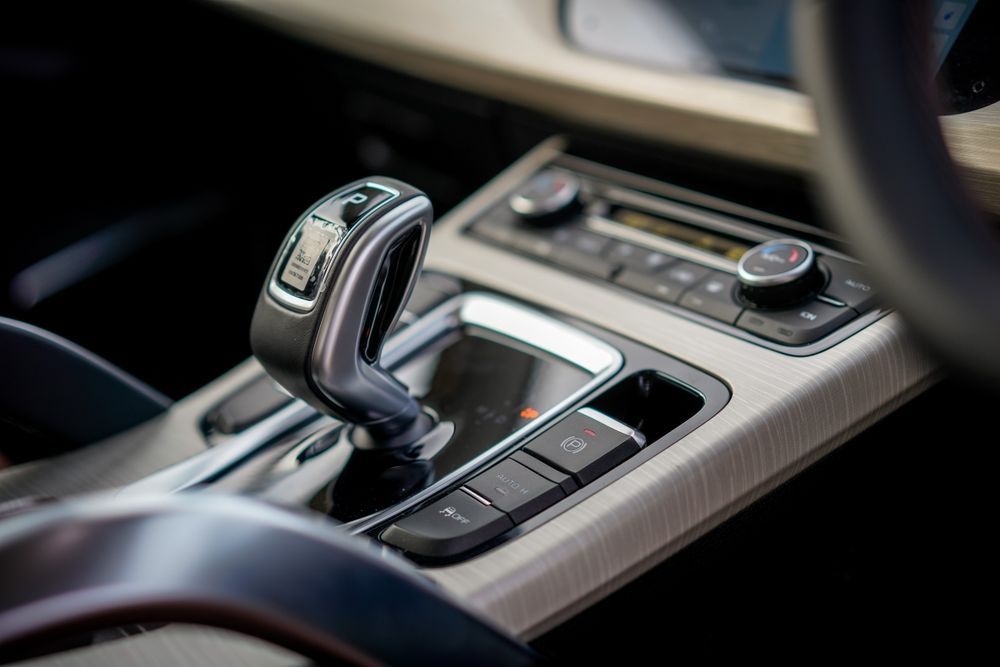 Aside from the fact that it's allowed Proton to free up an extra 15Nm from the engine, they've clearly prioritised comfort and smoothness over quick shifts, which ironically is one of the main advantages of a DCT. Instead, it's been programmed for slower gear changes and very little feedback, even when selecting them yourself in manual override mode. That said, we still reckon paddle shifters would have been a welcome addition.
This gamble could yield them some new customers that appreciate the lack of perceptible gear shifts, but to achieve this it's possible that the transmission is intentionally letting the clutch slip to make the actual shifts much less abrupt, which could lead to premature wear.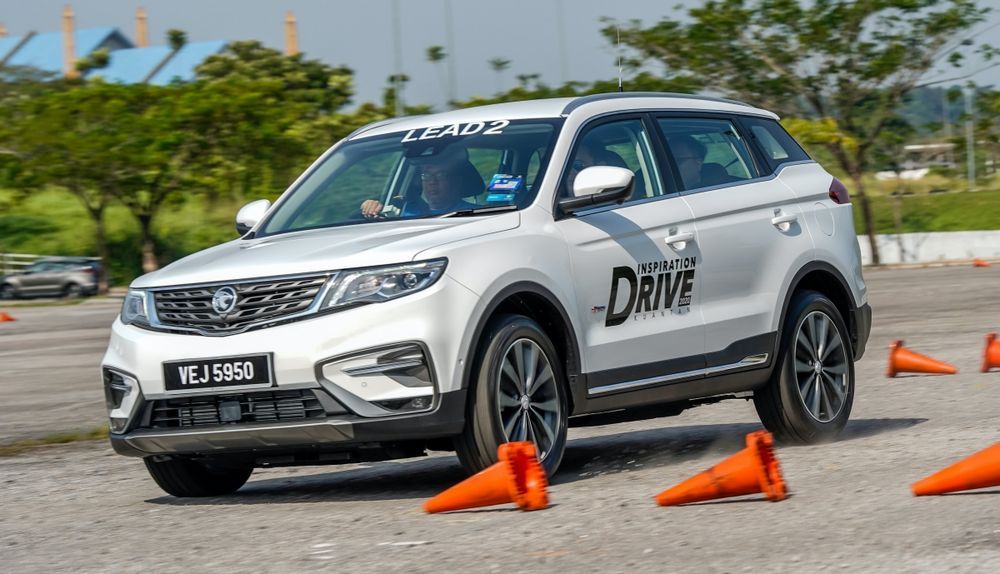 As a pairing, the turbocharged 1.8-litre direct injection petrol engine seems to be as effective as before, maybe even a touch more thanks to a slightly closer set of ratios. Acceleration is decent while off-the-line creep and slow speed city crawling was jerk-free, though that may change based on vehicle age and driving style.
There are other niceties along with some familiar frustrations that have unfortunately not been weeded out over last year's car, such as the somewhat convoluted GKUI infotainment system, but on balance things are looking bright for the C-segment SUV.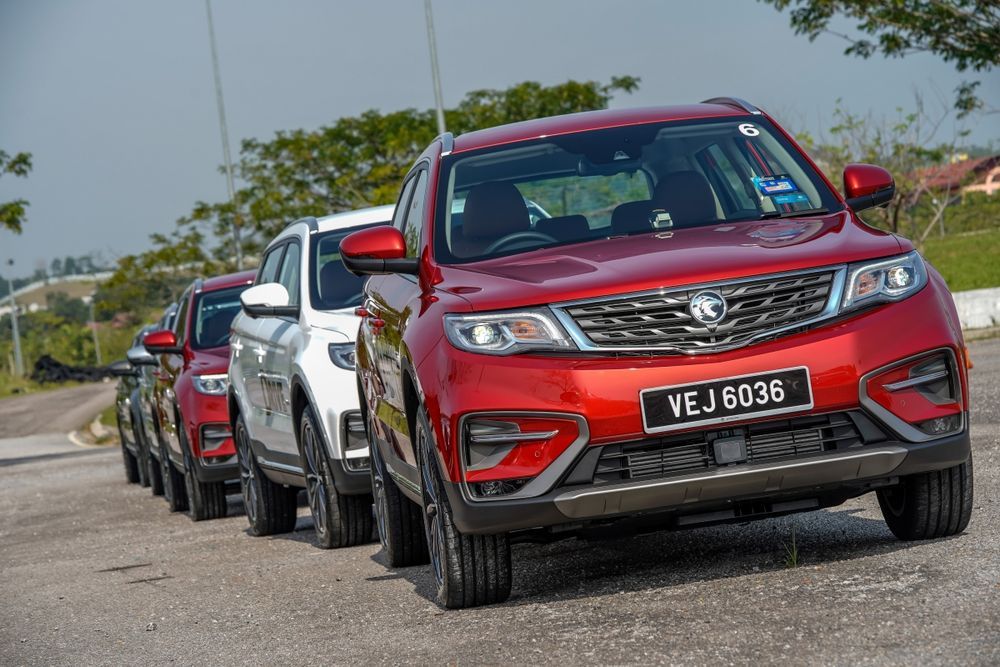 Localising a car previously built offshore for the Malaysian market is not so easily explained and neither are the priorities fixed or transparent. That said, Proton has definitely been around this block a bunch of times and certainly knows their way around.
Of course, there are notable differences between localising Japanese cars (Mitsubishi in the 1990s and 2000s) versus doing so for Geely-designed ones in this new decade, but never has our (first) national carmaker been this qualified or experienced for the task.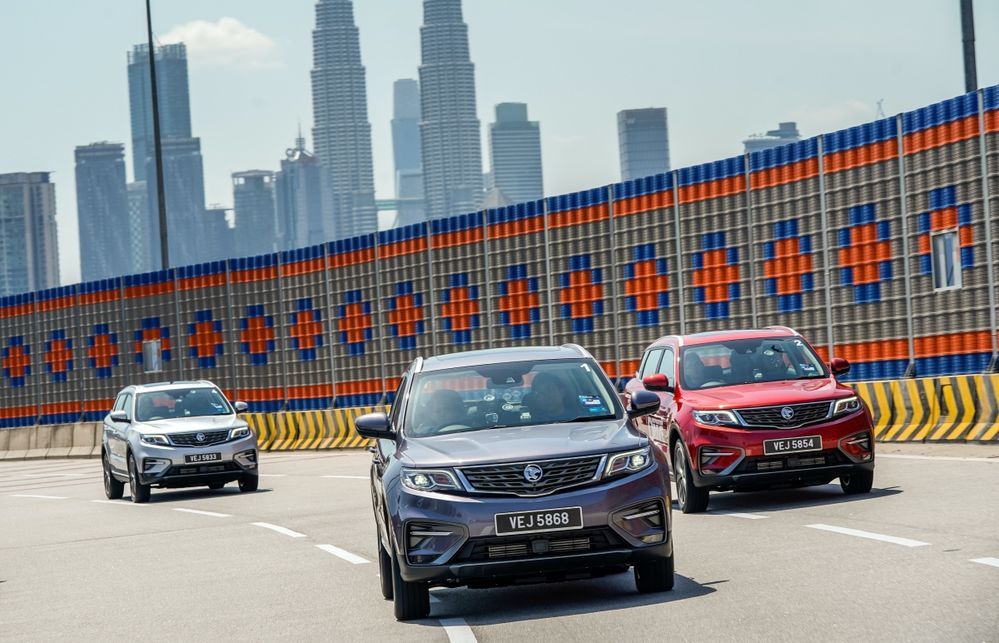 This time around, the stakes are much higher as the X70 is the catalyst of Proton's return to dominance in the local sales charts, and optimising that recipe will be key to their continued success. Importantly, it lays the groundwork for the introduction of future models and the powertrains therein.
There's literally nothing that jumps out as a significant alteration, and that's exactly how they want it to be, but it equally makes getting excited about this 2020 version much more difficult. Make no mistake, this is an X70 like you've known and possibly loved. And sure, that's not exciting, but it is a huge relief.
---
---
---
---
留言