34 Roads To Be Closed This Sunday For KL Marathon
所有资讯 A total of 34 major roads around the capital city of Kuala Lumpur will see closures to accommodate the 2015 Standard Chartered KL Marathon this coming Sunday, October 4th.
According to Bernama, Kuala Lumpur Traffic Investigation and Legal staff officer DSP S. Markandan said closures would begin as early as 2am to leave ample time for preparations to ensure the event proceeded smoothly. The Marathon is expected to draw 35,000 people in participants alone.
"Jalan Raja/Jalan TAR and Jalan Raja/Jalan Hishamudin will be closed on Saturday (Oct 3) at 10 pm for preparations while Jalan TAR/Dang Wangi will be closed two hours later at 12 midnight.
"The Akleh and Duke highways will be closed at 2 am on Sunday," Markandan told reporters.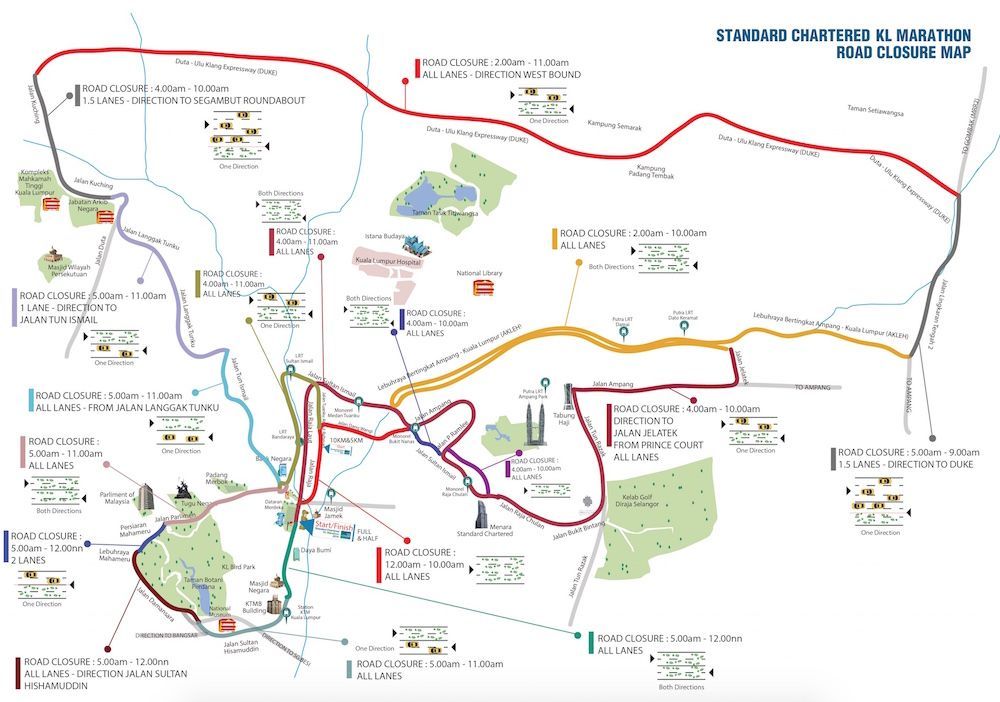 The affected roads include: Jalan Raja (Dataran Merdeka), Jalan Raja Laut, Jalan Semarang, Jalan Dang Wangi, Jalan Sultan Ismail, Jalan TAR, Jalan Ampang, Jalan P.Ramlee, Jalan Raja Chulan, Jalan Perak, Jalan Bukit Bintang, Jalan Tun Razak, Jalan Jelatek, Akleh Highway, Middle Ring Road 2 (MRR2), Duke Highway, Jalan Kuching, Segambut Roundabout, Jalan Duta, Jalan Langgak Tunku, Jalan Tun Ismail, Jalan Sultan Salehuddin, Dato Onn Roundabout, Jalan Parlimen, Jalan Mahameru, Jalan Damansara, Jalan Cenderawasih, Jalan Lembah, Jalan Tangling, Jalan Perdana, Hishamudin Roundabout, Jalan Hishamudin, Jalan Mahkamah Persekutuan and Jalan Leboh Pasar Besar.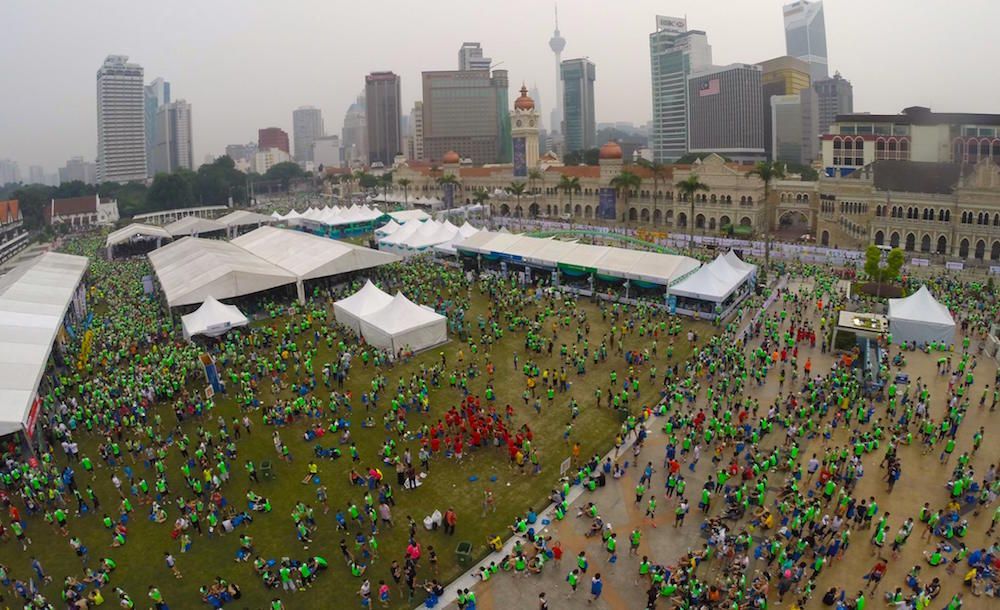 The race on Sunday will be starting in two locations, Dataran Merdeka and Jalan Tuanku Abdul Rahman (near Sogo) and will end back at Dataran Merdeka.
Markandan added that there will be 410 police personnel stationed to coordinate traffic flow and monitor the closed roads starting from 15 minutes before the first flag off at 4.30am.
Motorists coming from Kepong can use Jalan Kuching and Jalan Tun Razak as alternative routes while those driving from Jalan Duta can use Jalan Mahameru, the Pahang Roundabout or Jalan Dewan Bahasa to do the same.
Citizens are advised to use public transportation in order to travel and around Kuala Lumpur while the event is ongoing.
Photos from KL-Marathon.com
---
---
---
---
留言