All-New 2015 Pajero Sport Makes ASEAN Debut In Thailand
所有资讯 The all-new second-generation Mitsubishi Pajero Sport has just been launched in Thailand today, with a starting price of THB 1.138 million. There are three variants on offer – the entry GLS 2WD, GT 2WD and GT Premium 4WD.
Unlike the previous generation Pajero Sport, which is clearly an SUV model derived from the Triton pick-up truck, this all-new model has been improved by leaps and bounds, and is distinctively different from the all-new second generation Triton which it is based upon (Thai regulations offer lower excise duty rates for SUVs that are based on pick-up trucks).
What is it?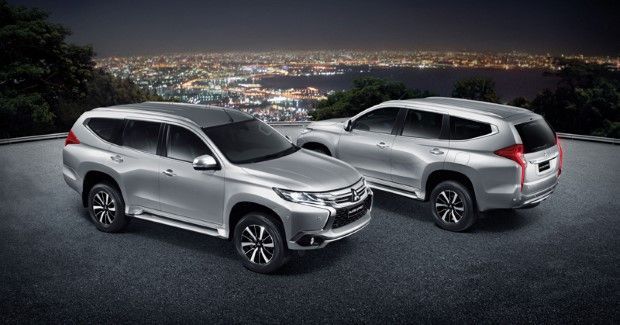 The seven-seater Pajero Sport is an SUV cousin of the Mitsubishi Triton pick-up truck. It competes against the upcoming all-new 2015 Toyota Fortuner, 2015 Ford Everest and the 2015 Isuzu MU-X, the latter is already on sale in Malaysia.
The current generation Pajero Sport on sale in Malaysia is imported from Thailand, so we expect this all-new second generation model to be launched here very soon.
When will it come here?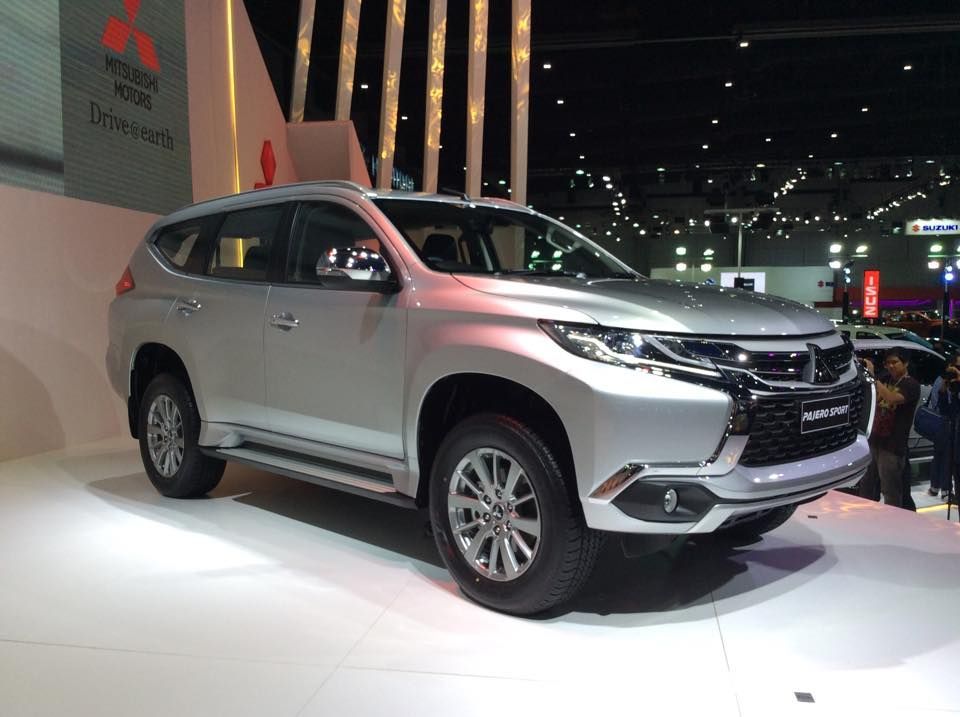 The Thailand-made all-new second generation Triton took about six months after the model's global debut in Thailand before it was launched here.
Six months is a normal lead-time for pick-up trucks as such vehicles are in high demand in many countries and Thailand being a global hub for pick-up trucks, is expected to initially focus on supplying its domestic market and several other key export markets like Australia and South Africa before exporting to smaller markets like Malaysia.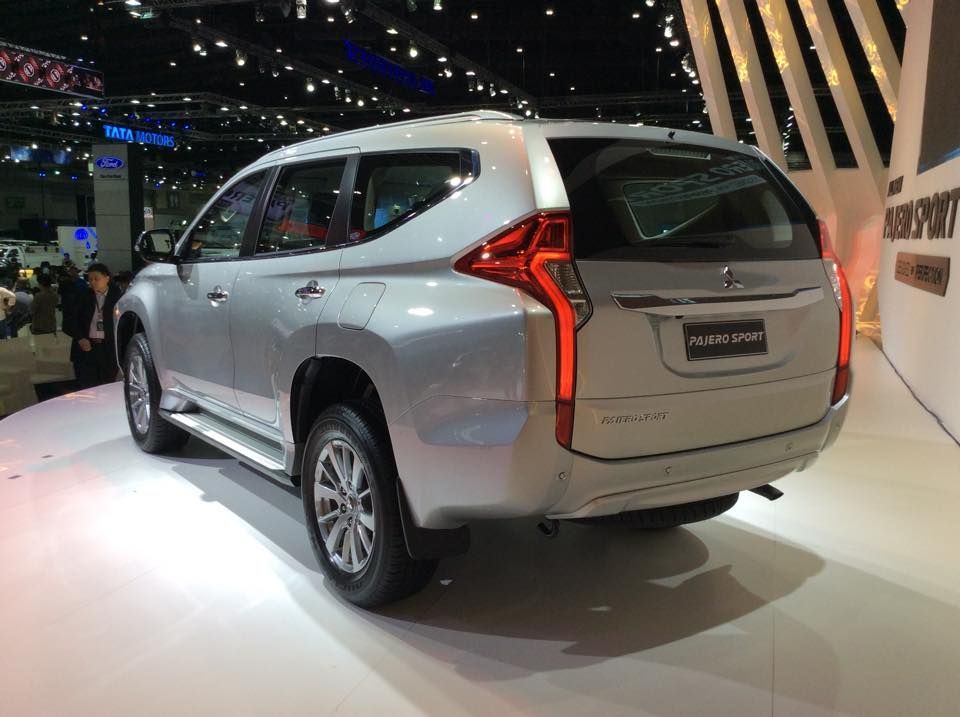 For pick-up passenger vehicles (the official classification for pick-up trucks derived SUVs in Thailand) like the Pajero Sport, the demand is less so we can expect a slightly shorter lead time before exports to Malaysia begin. We expect to see this all-new Pajero Sport in Malaysia within the next three to four months, before the year ends, or latest by early-2016.
What's new?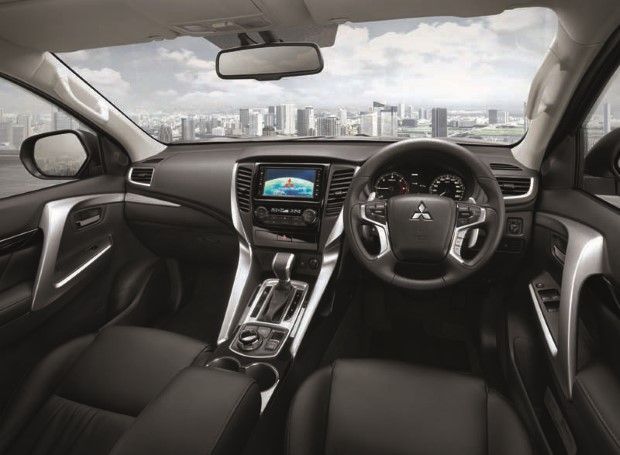 Everything about this all-new Pajero Sport is simply impressive, on paper at least. While the previous Pajero Sport could be easily passed off as a Triton with an SUV body in the rear-half, this all-new model sports a unique styling and looks stunning!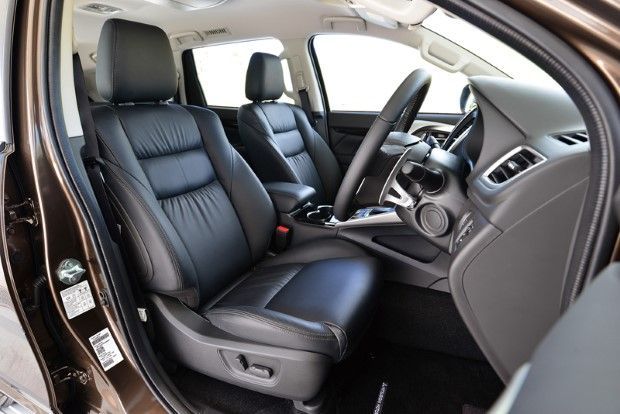 Inside, the cabin is nothing like the Triton. In fact, it can be easily passed off as a higher range passenger car – with generous application of faux aluminium trimmings, premium looking centre console, dashboard and steering wheel.
Gone is the previous model's manually operated shift lever for the part-time 4WD transfer case. Instead, this all-new model uses a rotary dial to select between 2H, 4H, and 4L.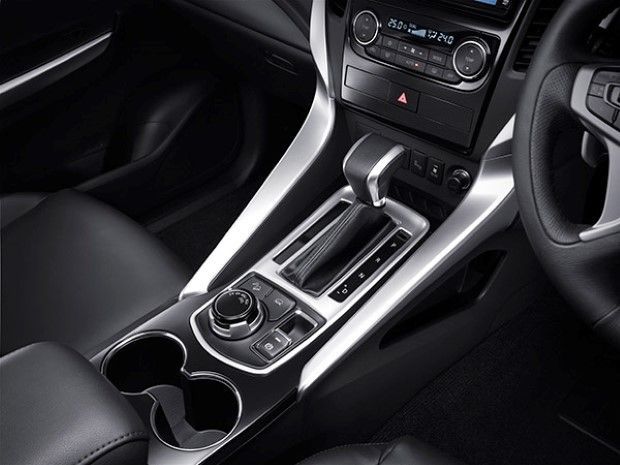 While the previous model required Herculean effort to fold and tip-up the third-row seats (it cannot be folded down flat), this all-new model's third row seats can be collapsed into the boot floor to create a flat surface in the cargo area.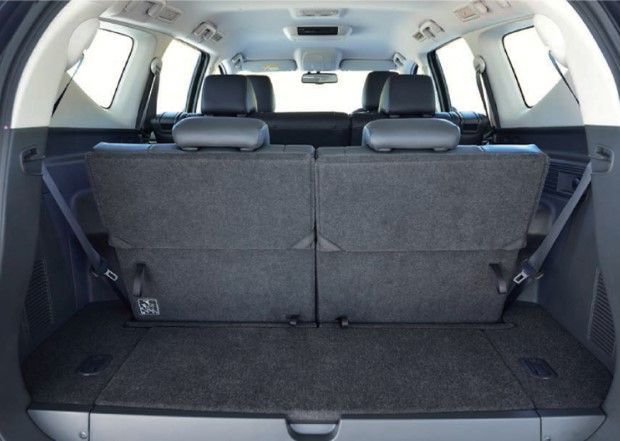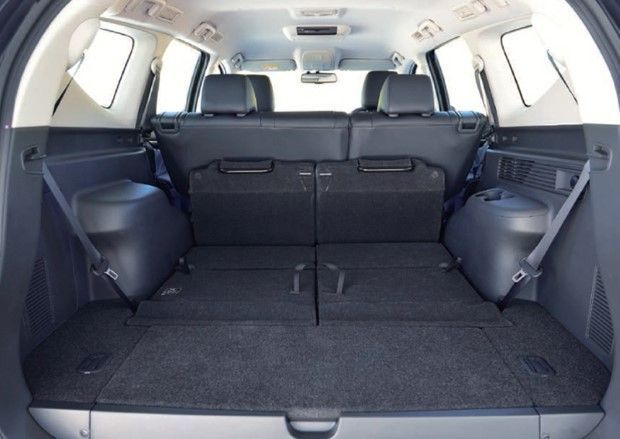 Wheelbase remains the same at 2,800mm, as is its width (1,815 mm). It is however 35 mm lower (1,805 mm for the 4WD model) and 90 mm longer (4,785 mm). Ground clearance is also increased by 13mm to 218mm.
Impressively, the all-new Pajero Sport's turning radius is just 5.6m, which Mitsubishi says is class-leading. That's even tighter than the Triton 4WD's 5.9m.
The Pajero Sport's list of safety features is even more impressive – seven airbags, autonomous emergency braking (Forward Collision Mitigation), 360-degree view camera park assist camera, blind-spot monitor, hill start assist, hill descent assist, traction and stability control. There's also a feature which prevents accidental acceleration during parking.
Of course, interested buyers should be mindful that features will differ from country to country.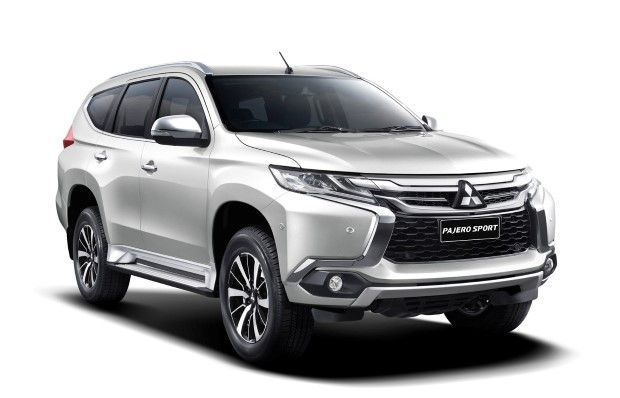 Under the hood is a new 4N15 aluminium block 2.4-litre common rail turbo diesel engine that develops 181 hp and 430 Nm of torque, paired to a new 8-speed automatic transmission.
We don't think this new powertrain will be offered here though, at least not for now, as this new engine requires Euro-5 diesel.
The all-new Triton sold in Malaysia uses an updated version of the previous model's DI-D series engine rather than the Thailand market Triton's 4N15 engine. We expect the same updated DI-D series engine to power the Malaysian-market all-new Pajero Sport.
Although Euro-5 diesel is now available in certain parts of the country, Mitsubishi Motors needs to be assured that the required clean diesel is available across the country, including rural areas of Sabah and Sarawak – the main market for such vehicles – before it can assure customers that the engine is suitable for use in Malaysia.
---
---
---
留言