All-New Volkswagen Touareg In Final Testing Stages
所有资讯 Volkswagen have released images that reveal the all-new (third-generation) Touareg SUV undergoing final stages of testing, called an "approval test run", ahead of its scheduled sales launch in July of this year.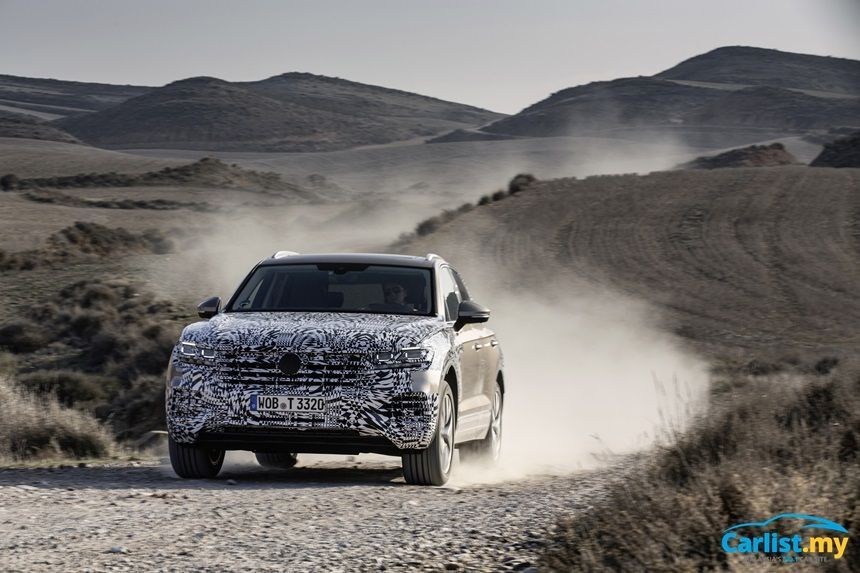 The sandy and rocky roads of Saragossa, Spain present the perfect litmus test of the car's powertrain and chassis – and give lead engineers an opportunity to refine the strengths of the Touareg, and iron out the weaknesses, to ensure that everything works normally later.
By the end of the Touareg testing programme, test mules would have covered a total of 3 million km, in hot, cold, sandy and rocky terrain.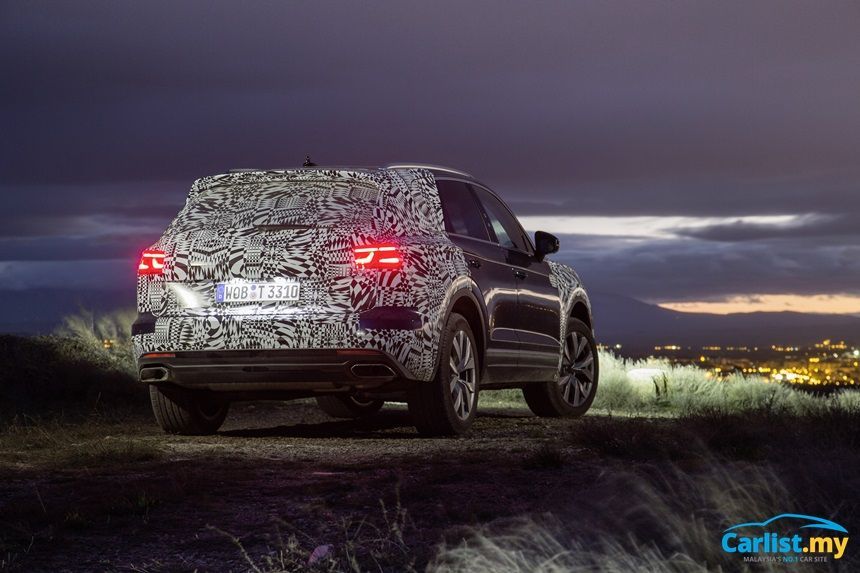 Karsten Schebsdat, Head of Driving Dynamics encourages test drivers to "try out different driving modes, in order to experience the huge spread of the chassis. Bumpy sections are traversed sometime in Comfort mode, sometimes in Sport mode."
The stability of the new Touareg is much improved over the predecessor, thanks to stabilisers on the front and rear axles, which, in contrast to a conventional steel stabiliser, can be adjusted actively and separately, thus reducing the lateral tilt of the Touareg to almost zero.
In addition to the new stabilising system, rear axle steering will also be offered for the first time on the Touareg. At higher speeds, the system helps give the Touareg greater agility in bends and more directional stability. At speeds slower than 37 km/h, the rear wheels take the opposite direction to the front wheels, thus easing manoeuvring. This in turn reduces the turning radius from 12.20 meters to 11.13 meters compared to the previous model, which makes the Touareg substantially easier to park.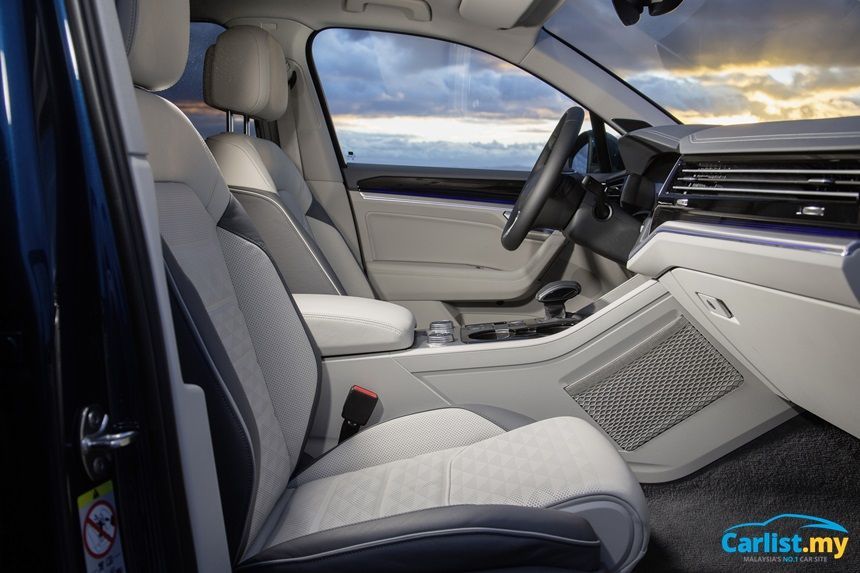 In addition to testing the chassis and steering, the winter sun in Spain also gives engineers a chance to check the connectivity systems of the Touareg, and introduce software updates if needed.
For instance, during the development process, it took a while for the developers to program the new digital cockpit to achieve perfect handling. Consisting of two (one 12 and one 15-inch) displays to provide driving information, infotainment, navigation and air-conditioning control. The two screens are integrated into the instrument panel and appear as one surface.
---
---
---
---
留言