All-New Volkswagen Touareg Premiered in China
所有资讯 Late last week, Volkswagen presented the all-new Touareg, the brand's new flagship, in China - it's most important market. Last year, Volkswagen sold 3.2 million units (400,000 units are SUVs) in China, translating to a market share of 13%.
Worldwide sales of the past two generations of the Touareg model amount to nearly 1 million units since its launch in 2002.
Now in its third generation, the all-new Touareg is moderately wider (+44 mm) and longer (+77 mm). The added exterior length (whilst wheelbase is maintained at 2,894 mm) leads to a significant increase in luggage space, from 580 litres to 697 litres.
Despite its increased in length and width, the all-new Touareg is 106 kg lighter due to the high usage of aluminium which amounts to 48% of the total metallic structure.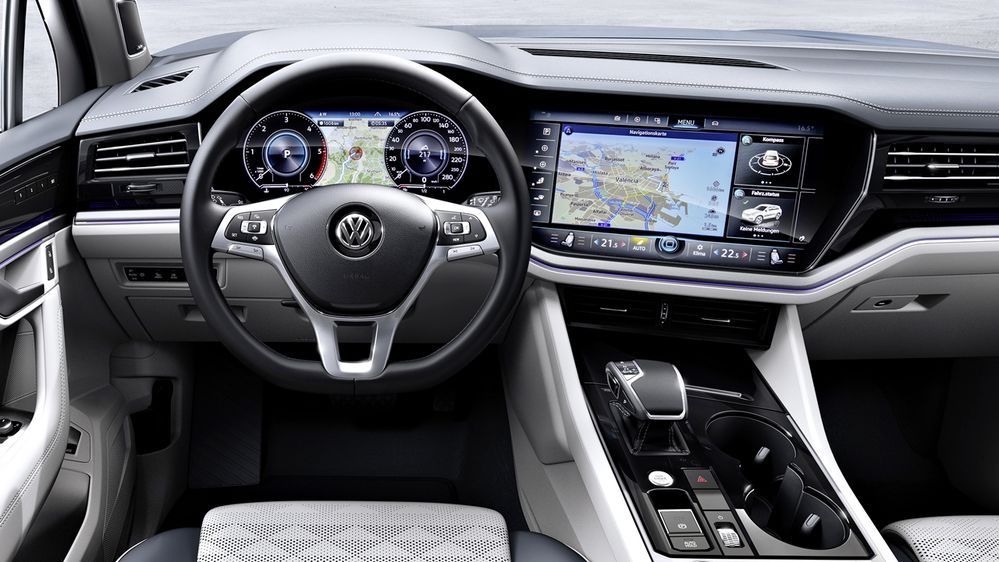 With the Touareg being positioned as the brand's new flagship, several technologies and features new to Volkswagen, such as the Innovision Cockpit, are making their debut. The fully digitalized Innovision Cockpit consists of two high resolution displays, a 12-inch Digital Cockpit and a 15-inch Premium Infotainment display.
With the use of Innovision Cockpit, the all-new Touareg adapts to the driver's preference, just like a smartphone.
In terms of advanced driving assistance systems, the all-new Touareg will have a feature called Roadwork Lane Assist, which is capable of semi-autonomous controls up to 60 km/h, a head-up display, and Front Cross Traffic Assist which is useful when planning to exit a T-junction.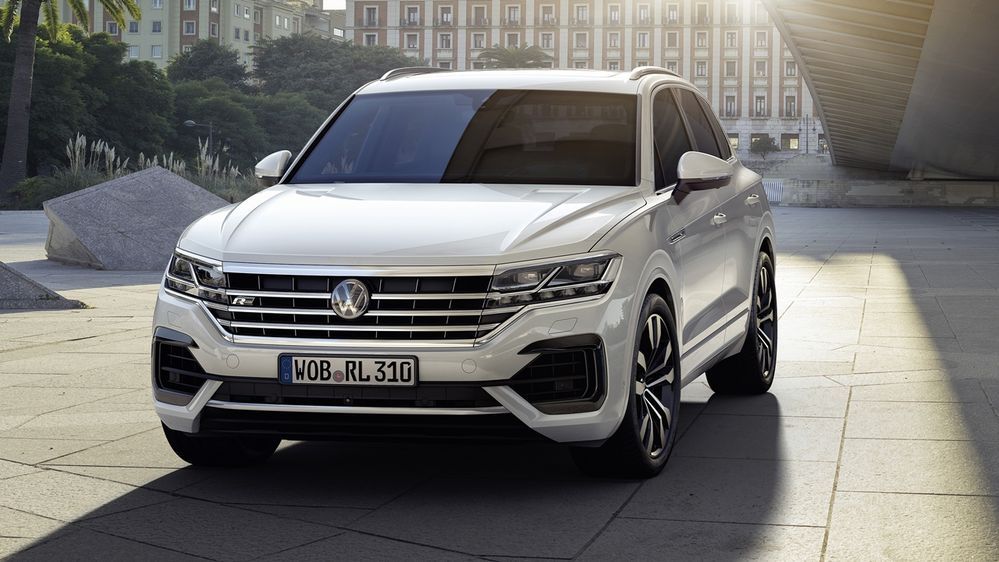 Engine choices for the European market retain the two V6 turbodiesel units, with an increase in outputs to 231 PS and 286 PS. A V8 turbodiesel generating 421 PS is also available in other markets. For markets with petrol preference, Volkswagen will offer a V6 engine with 340 PS output. The R-line variant is also available alongside the luxury variant.
A new plug-in hybrid drive with a combined system output of 367 PS is being prepared for China, and still under study for the European market.
Speaking at the launch, Volkswagen plans to launch at least another four SUV models this year, bringing a total to 10 SUV models by 2020.
---
---
---
---
留言