Aston Martin Readying DBX-based Crossover and Rapide Replacement
所有资讯 Say what you will about Aston Martin, the brand does have a definite focus. Now, though, it feels the time has come to change things up by adding a new model base on the DBX Crossover that we saw at the 2015 Geneva Motor Show to its production line-up.
The Gaydon-based automaker is known for specializing in certain types of beautiful fast cars and keeping that formula untainted, almost with an admirable stubbornness (with the exception of the *cough* Cygnet). So, naturally, when news comes of that formula being tampered with, we wonder what blasphemous forces let it happen.
CEO Andy Palmer recently spoke to Car and Driver and revealed some surprising, if practical, changes. Aston Martin will introduce two new platforms, refresh its entire sports car range with Daimler technology over the next six years, and will add two new models including a crossover foreshadowed by the DBX Concept that will enter the market as the Rapide makes its exit.
That's right, the four-door super saloon will be phased out to make way for a successor called the Lagonda. Not the limited-run Lagonda Taraf (pictured below) that the company's skunk works cooked up for the Middle Eastern market, mind you, but a new model altogether. Aston Martin has big plans for the upcoming Lagonda and crossover models, all in the name of keeping up with changes in customer demand to remain financially healthy.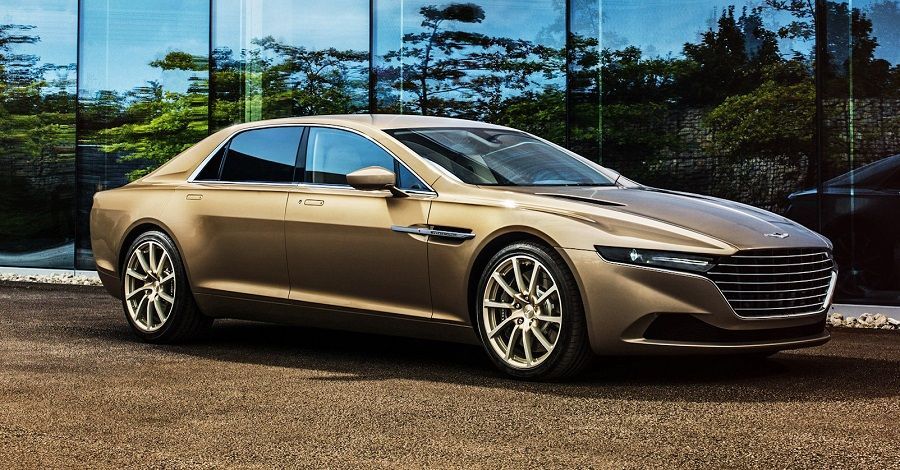 "We have a [further] business plan, and within that there's three legs to the strategy. First is replacing the entire sports-car range; second is the DBX, and that appeals to a different set of audiences; and the third is the sports sedan, which will carry that beautiful badge," Palmer said.
The most notable change to differentiate Aston's future crossover model from the DBX Concept is its five-door design (include the hatch) where the DBX only had three. Palmer also said the company wants to retain the concept's shape and look as much as possible but wants to make it "more accessible and less intimidating particularly for female customers". Not much is yet known about the Langonda, unfortunately.
Aston is hoping these moves will help enable them to keep on making their big, beautiful, fast, and expensive (and expensive to produce) V12 GT cars - as well as the occasional extreme creation, I'm sure - and keep us all happy in the process. Overall, lots to look forward to from a relatively small niche manufacturer.
---
---
---
---
留言