At the turn of an era for Volvo, with Keith at Malaysia's helm
Live Life Drive Volvo Car is currently at the cusp of new beginning. Having finally broke free from Ford's stifling bureaucracy, who seriously limited Volvo's autonomy to build cars the way its engineers saw fit, Sweden's most famous automotive icon is now in better shape than ever before.
Flush with capital from its new owner, the Zhejiang Geely Holdings Group, Volvo is now charging ahead at full throttle to catch up for lost time.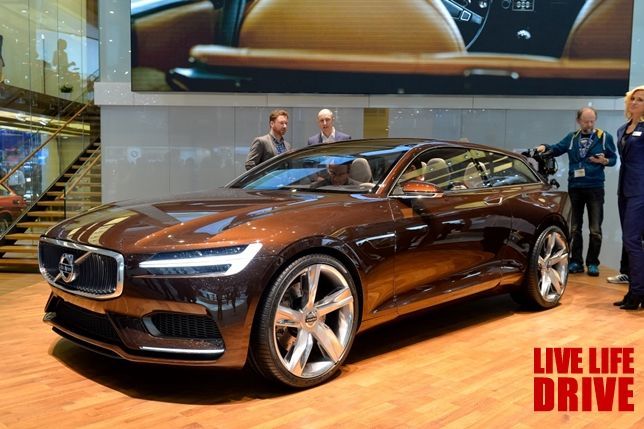 Within a short span of just six months, Volvo Cars have released three concept cars - the Concept Coupe at the September 2013 Frankfurt Motor Show, the Concept XC Coupe at the January 2014 Detroit Motor Show and the Concept Estate at March 2014's Geneva Motor Show.
It has also announced an all-new modular engine family and an all-new modular platform that will complete the renewal of Volvo's entire model range by 2017.
Under its new Chinese owner, Volvo Car has hired more than 1,200 new staff, mostly Swedish engineers. Some 200 new hires will work at the company's plant in Ghent, Belgium, Volvo's largest outside of Sweden.
The increase in engineering headcount has been something that was sorely needed but Volvo was unable to do so during its days under Ford's Premier Automotive Group (PAG).
Five years ago, Volvo Car was deep in the red, bleeding nearly USD 5 billion. Parent company Ford was not doing much better. Then-CEO, Allan Mullaly, was parachuted in from Boeing and one of his first tasks was to refocus Ford's business, going back to its roots of making regular cars for regular people.
In an effort to raise much needed cash, Mullaly dismantled Ford's Premier Automotive Group (PAG), where Volvo Car, along with Jaguar, Land Rover and Aston Martin were parked under. PAG was formed in 1999 by former BMW executive Wolfgang Reitzle at the tail-end of the automotive industry's consolidation period that characterised the '90s. It had the blessing of Ford's then-CEO Jacques Nasser, but with both Reitzle and Nasser gone, there wasn't a clear direction for PAG.
Mullaly offloaded Volvo Car to China's Zhejiang Geely Holding's Chairman, Li Shufu, for USD1.5 billion.
In the first half of 2015, Volvo Car recorded SEK1,660 million in operating profit, up 72 percent from the previous year and the company is on track to sell 800,000 cars per years in the medium term.
Last year, Volvo sold 465,866 cars, an all-time high for the 88-year old company based in Gothenburg, Sweden.
Li has since pumped in USD 11 billion to support Volvo Car's future expansion, and has assured investors that Volvo Car will remain quintessentially Swedish in character. Ironically, Volvo Car is now more Swedish under Geely's ownership than when it was under Ford, as seen in its newfound autonomy.
Where in the old days Volvo was forced to compromise its Swedish engineering ideals and share parts with Jaguar and other Ford models, today, Volvo Car maintains full control of its product plans.
The company's latest Scalable Product Architecture (SPA) platform and its Drive-E engines, a range of modular turbocharged/supercharged four cylinder engines that can be adapted with single, double or triple turbines to gradually replace its existing inline six cylinder and V8 engines, are such examples of Volvo's newfound independence.
"Volvo is working on its own. I've been with the company for a bit more than a year. I don't see any of Geely's Chinese executives walking around our headquarters in Gothenburg [Sweden]. I don't see any reporting or information-gathering from Geely on the sales and marketing we're doing. What we do see in the context of Geely is that they can learn from us; it's a learning experience from a product point of view as well as sales and marketing point of view. This is a perfect marriage. This is nothing at all like the Ford-Dearborn relationship of full ownership. It is two separate organisations where we act as an independent company, and make our own decisions," said Alain Visser, Volvo Car Group's Senior Vice-President of Marketing, Sales and Customer Service in recent interview with the International Business Times.
Like cars, companies too have lifecycles attached to them. At different points of an organisation's growth, different styles of leadership are required.
Volvo Car's operations in Malaysia is helmed by Keith Schaefer, a man who has spent most of his life with Volvo, even before he started working. Keith is one very unconventional leader, and certainly one that Volvo Car needs at this junction.
Although he has worked with the Volvo brand all his life, including stints at Volvo (the truck maker), before moving to Volvo Car, Keith still retains an uncanny ability to look at things beyond Volvo's own perspective, a rare trait among people who have spent many years in the same organisation.
His last posting in Russia earned him a bit of a reputation for being a rebel. Some of his more traditional colleagues at Volvo Car's headquarters in Gothenburg weren't too comfortable with the unconventional methods Keith used to grow Volvo Car's market share in Russia, but they can't argue much as the numbers that Keith was brining in were positively beyond their expectations.
Turning Around A Business With Minimal Budget
The period between 2009 to 2013 was very challenging for Keith. He had to leave the comfortable climate of sunny Malaysia, where he was serving as Regional Vice-President for Sales, Product, Marketing and Dealer Network in Volvo Car Asia Pacific (Volvo Car's regional headquarters) to take up the role of Vice-President of Sales and Marketing at Volvo Car Russia.
Adding to the challenge of relocation was a brewing global financial crisis that waited for him at his new job, and he had only a small marketing budget and an aging model line-up to work with.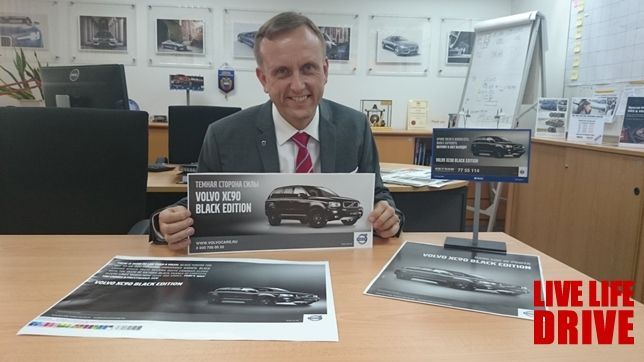 The Volvo XC90 Black Edition, a special model created by Keith for the Russian market, played a pivotal role in improving Volvo Car Russia's sales, even when the industry as a whole was in a downturn. The XC90 Black Edition is one car which is very memorable to Keith, for that experience thought him many things.
"You have different passion in different countries. I was rather desperate when I did the Black Edition if I may be completely honest with you. This was in April 2009, the stock market had collapsed in Russia and all over the world, Lehman Brothers and so on. We had fantastic growth in Russia, and then it just collapsed.
"So one day as I was walking, I was going to stay somewhere (in a hotel) along the main street. I remember it exceptionally well. It was snowing, it was cold, it was windy, and I remember asking myself why did I move from nice Kuala Lumpur to Russia, where I didn't have my family with me. And I was looking around and I saw everyone was dressed in black, and I wondered 'What is with this country? They even dressed in (gloomy) black.' Everything is black, everywhere," he said.
Keith also explained that in Russia, snow isn't quite the same as what people on our side of the world would normally expect to see. It's not the pleasant white snow that they show you in the movies, but the snow that fell in the city area was dark in colour, and the lack of sunlight makes it rather depressing.
"The next day I asked my marketing director 'Why do you all like to dress in black? It's already grey here with the snow.' He said 'It's cool.' Surprised by the answer, I knew then that what I needed to do, was to create something 'cool'.
"At the end of its lifecycle (of the XC90), you get fewer and fewer variants because you have to cool off the suppliers and so on, and in the last minute, I got Sweden to take off as much as possible of the chrome, and then I pushed them to put the accessories into production which were very, very hard, but I told them I can make a volume out of this one, just give me a chance. I took a little bit of a risk because I had quite a reduced marketing budget at the same time, since the volume had dropped off quite substantially. But sometimes, you have to take a little bit of risk in your life. Of course, this is a Russian car and this is what the people want. So I tinted the windows, made it as black as possible, and I didn't even have a sticker saying the 'Black Edition.' So I took off as much chrome, made it black, put on the black rims, and put it into production and made it more profitable with scale of economy," he said.
Keith still keeps a copy of the XC90 Black Edition's advertisement. "It has a picture of the car and it simply reads 'Volvo XC90 Black Edition'. That's it, nothing else. That was the only thing I did for six months. I used the billboards because it is a constant traffic jam in Russia. I couldn't do it on TV because I didn't have the money."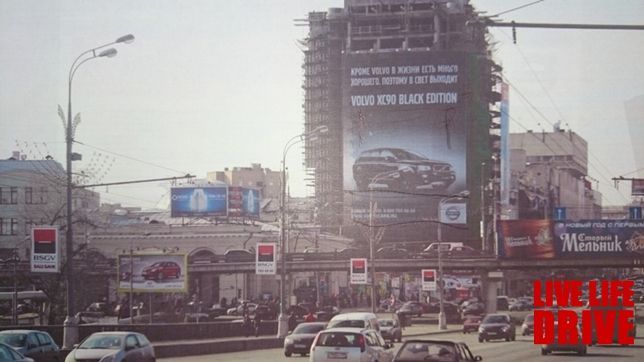 Soon, this aging XC90, the oldest car in Volvo's line-up, was spruced up by the Black Edition and would contribute 40 to 50 percent of Volvo Car's production in Gothenburg. It played a pivotal role in pulling Volvo Car Russia out of the doldrums.
In hindsight, it is easy to understand why the XC90 Black Edition caught on. Driving in Moscow can be quite intimidating, and according to Keith, those Youtube videos you see on driving in Russia - they are not an anomaly, driving conditions in Russia is really that scary.
He recalled once seeing a man driving a car without a steering wheel, but with a monkey wrench clamped on to the steering column, with the driver cruising down the street with a cigarette on his hand.
And although the folks at Volvo Car didn't want to admit it because it didn't jive with their Scandinavian values, the Russians will tell you that the XC90 Black Edition sold well despite its age, specifically because of its slightly sinister look, the Russians love its sinister looks.
After seeing a penetration rate of 25 percent with the XC90 Black Edition, Keith extended this 'Black Edition' treatment to the XC70 and the XC60.
The initial resistance that Keith faced in getting the plant to put the XC90 Black Edition's accessories into production were vindicated when the Volvo Car's Swedish sales company later adopted the same styling package for the XC60.
In a more politically-correct manner, Keith mentioned that it was Volvo's traditional hallmarks of safety and reliability were more appreciated by Russian drivers, who have to face very harsh driving conditions.
Keith said that he once asked an XC90 owner why he bought an XC90? Of course he was happy that someone bought one of his cars, but Keith was curious about the motivation of these wealthy Russian owners, who could've easily chosen a car from a more prestigious brand.
One customer told him "You don't understand. Life in Russia is hard. I am closer to my car than my wife. It has to start when it is -37 degrees, and it needs to start when it is 38 degrees because this is the range of the temperatures we live in. I need it start without problem every day, and I will probably be driving at least 25,000 km a year."
Another one of his Russian customers replaced his XC90 with another XC90, three times in a row.
Keith also explained that as you move further out of the city centre, the average driving distance gets longer. In St. Petersburg for example, the average annual driving distance is 30,000 km and if you go further to the outskirts, the distance is even longer and road conditions are very bad, it can be up to 60,000 km! "They almost live in their cars," he said.
"It doesn't need to be super-advanced but it needs to be reliable, and that's what they said," Keith shared.
He also joked about one of his dealers in the Volga area in Russia, a longtime fan of Volvos who formerly worked as a welder for the oil pipelines, he used to tell Keith, "I am the one who tortures your cars more than your labs. I take them out to the taigas and the steppes."
A Multi-Talented Man
Keith comes from a family of blue-collared workers and many may be surprised to know that Volvo Car Malaysia's Managing Director is capable of welding car bodies and restoring old cars all by himself, which was exactly what he was doing in his younger days.
When he was in his late teens, Keith was already buying up old Volvo 120 series (Amazon) models, restoring them and selling them for a profit.
At university, he also took internship jobs that saw him become a demonstration driver for Volvo Trucks (yes, he is also qualified to drive big trucks), before moving on to other technical roles. Volvo Trucks later hired him after he graduated. A trained electrical and electronics engineer, Keith honed his skills in the business world by diving straight into the finance division of Volvo Trucks, before heading the company's startup operations in China.
After spending nearly five years in Volvo Trucks, he moved to Volvo Cars North America, based in New Jersey, before moving to Malaysia after spending nearly ten years in the US.
Relationship With Zhejiang Geely Holdings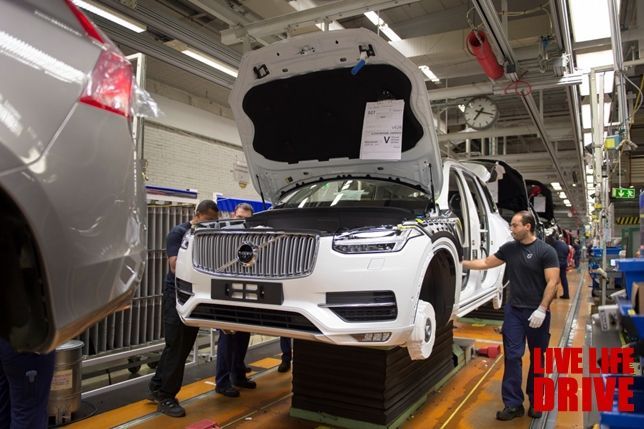 Far from being devaluing of the Volvo brand, Geely's involvement with Volvo has so far been hugely positive.
"It's very, very good. I mean first of all, when the acquisition happened, the first thing that came up was the opportunity to recruit 1,000 engineers. We were starved, and you can start to see the harvest now with the SPA platform," said Keith, adding that a majority of those hired were Swedish engineers, including those formerly employed by Saab.
"We needed them desperately at that time. We had engineers, but most of them were consultants. Of course it is always dangerous when you have (so much reliance) on consultants," Keith said.
Improving Perception In Malaysia
Keith has spent many years in Malaysia, before (2005-2009) and after (2013 to present) his stint in Russia, and he is very aware of the needs of his Malaysian customers. He is so well in tune with Malaysian motoring culture that he even understands the peculiarities of our locals in modifying their vehicles.
While the Russians have no doubt about the reliability of Volvos, this positive perception isn't as strong in the ASEAN region. Older drivers will swear by the reliability of their Volvos, especially owners of the 240-series models, but the younger generation perceive Volvos to be difficult to maintain, not because they breakdown easily, but because parts are difficult to come by. It is something which Keith is very aware of.
The '5+5+5 Extended Coverage Plan' is part of Volvo Car Malaysia's effort to address this perception. All Volvo cars in Malaysia are covered by a 5-year warranty, 5-year free maintenance (including parts and labour) and 5-year free roadside assistance.
"The challenge that we have now is that we are a transition brand. A lot of our customers are upgraders. Now, we are a transition brand. That's where we are today. Now, we don't want to be a transition brand tomorrow of course. We can see all over the world, especially from Russia where I used to work, and Europe, people are coming from Honda, Toyota, even Lada, and they upgrade to us, and of course they come another level. They aspire that they can upgrade to us. The problem we have is that we don't yet have a complete product portfolio. So when people look to step into their first Volvo, they had to immediately jump into the (more expensive) S60. Now, we have the (more affordable) V40," he said.
Keith also acknowledged that today's customers are far better informed than before, and that they would have researched a lot about the car and the specifications in other markets before they step into a showroom. "The sales consultant needs to be on their toes and that's what we work hard on: to improve the competency of our sales consultants," he said.
Being a low volume brand (averaging less than 1,000 units in annual sales), Volvo Car Malaysia doesn't have a lot of marketing budget and as such, the company needs to do things differently, to work more efficiently with only very little resources.
"It's all about hitting the sweet spot. It's easy to do if you have a strong brand. I mean, we can see it right now with the 125,000-plis fans on our Facebook page. You could call this a small volume, but this is all organic," he said.
"It is my dream to achieve this success - we have sold over 4,000 cars a year here (at its peak in the late '80s), and the total market was not so big then, right? It was another dynamic situation, but when I see all the new cars coming now, we can do over 2,000 cars. I am absolutely, 100 percent convinced. But the only way of doing this now is for us to do it in a genuine way. We don't have an enormous marketing budget," Keith said.
Keith is also aware that the Volvo brand hasn't been doing a very good job of promoting itself, as compared to their German counterparts. He explains that this has a lot to do with Swedish culture, which values subtlety, avoids confrontation and does not seek to standout from the crowd. It's a good formula for a peaceful society, but bad from a business standpoint.
Although they're European, the Swedes actually have more in common with the Japanese, at least as far as their perception of an ideal character goes. They like to remain discrete and humble.
However this is starting to change, starting from a very unlikely affiliate company - Volvo Trucks, which recently signed up Swedish Hollywood actor Peter Stormare to appear in several Youtube short films to promote Swedish culture and Volvo's Swedish identity.
"We are not related when it comes to ownership at all but when it comes to marketing and positioning, we still have a lot of teams that are shared with Volvo Trucks, and Volvo Trucks is going on Youtube now," said Keith, pointing out the highly popular viral video that featured Jean-Claude Van Damme doing a split between two Volvo FM trucks.
There were also several more viral ads, especially one that featured a hamster turning the steering wheel of a Volvo FMX.
"Sometimes, it is complicated to understand Sweden. We seem to be a very simple people but it is still a complex society, especially if you approach the situation as a businessman headed to do business with Swedish people, it is very tricky. The Swedes are very unclear in (expressing) how they think, they are very polite, they don't like conflict," said Keith, explaining it is difficult to tell what a Swede is thinking based on their outward appearance alone.
He also explained to us what the meaning of the Swedish word 'lagom' is, which explains why Swedish brands like Volvo don't like to shout about their capabilities so much. There is no equivalent translation of it in English, but it can be understood as 'just enough' or 'average.' Everything about the Swedish society has elements of 'lagom' - its socioeconomic system that tries to avoid the existence of extreme poverty or extreme wealth, and the Swedish people's reluctance to show their wealth in a brash manner. In fact, some call Sweden the 'Land of Lagom,' the land of average.
In some ways, this entrenched culture of 'Lagom' is one reason why although Volvo's engineering abilities are just as good as the Germans, they haven't been boasting about it in their marketing very much.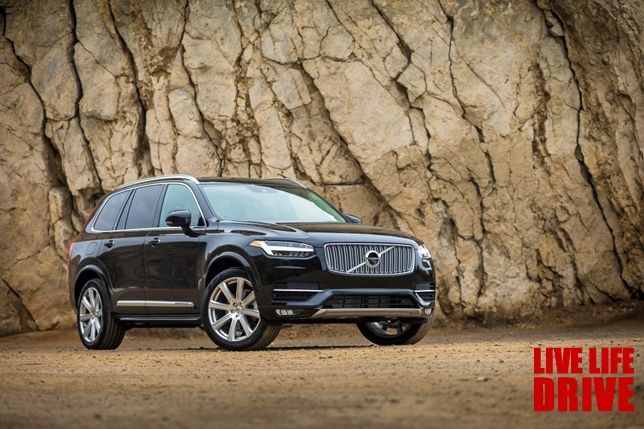 Thankfully this is starting to change. 2016 is going to be a very exciting year for Volvo. The all-new Volvo XC90, which Volvo describes as one of the safest SUVs on the market, is expected to make its regional debut, and it will be made in Malaysia and exported to Thailand and Indonesia. As much as the XC90 may actually be the safest SUV on the market, being Swedish by nature, Volvo still refrains from using too many superlative descriptions.
While Volkswagen has shied away from twin-charging its engines anymore, the Swedes at Volvo Car is showing the Germans how it is done by producing not only a twin-charged 400 hp Drive-E engine (yet emitting only 60 g/km in CO2), but also a triple-charged 450 hp Drive-E engine.
We will definitely keep a close watch on Volvo.
---
---
---
留言