Audi Ups the Ante with Sinister New R18 LMP1 Car
所有资讯 Audi has literally turned up the wick for their new R18 contender in the top-flight LMP1 category of next year's 2016 World Endurance Championship. Touted as the most powerful and efficient race car Audi has ever built, the R18 has been thoroughly re-designed by Audi Sport.
Besides its new body that wears a plethora of aerodynamic wings and panels, Audi Sport has swapped out the flywheel energy storage hybrid system in this year's R18, in favour for a lithium-ion battery, similar to the system adopted by Porsche's WEC and Le Mans winning 919 Hybrid.
According to a report from Motorsports.com, the R18 for 2016 will be in the 6MJ energy-retrieval sub-class, up from the 4MJ class of this year's R18. This means that their 2016 contender would be able to utilise 6MJ of energy a lap, although at the price of being restricted to using less fuel over the course of a lap, which means the driver would have to depend more on its hybrid system for thrust.
Unlike their other LMP1 competitors, Audi Sport has opted to stick with diesel-power with an efficiency-optimised TDI engine, instead of going for petrol power. With stricter fuel consumption limits imposed on diesel fuel, and the limitations from being in the 6MJ class, Audi Sport would be facing a tougher challenge with their 2016 contender in getting the most range and speed from their TDI engine.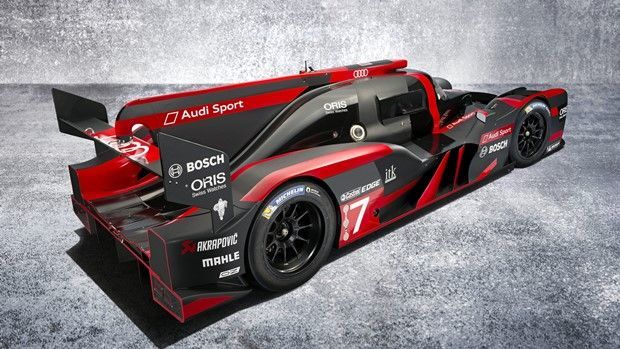 Audi Sport Team Joest will be fielding two new Audi R18 cars at the 2016 FIA World Endurance Championship, which will kick off from Silverstone on April 17. In the interests of maximising cost efficiency, Audi and its Group sister brand Porsche, have both agreed to each compete in the series' pinnacle event, the Le Mans 24 Hours, with only two cars from each team, instead of three as seen in this year's event.
---
---
---
留言