Beijing 2018: Toyota Unveils Plug-in Hybrid Corolla Altis, Confirms Electric C-HR
所有资讯 At the on-going 2018 Beijing Motor Show, Toyota announced that will manufacture two plug-in hybrid versions of the Corolla Altis as well as two all-electric versions of the C-HR in China by 2019 and 2020 respectively. By 2020, Toyota will introduce 10 electrified vehicles (plug-in hybrids and all-electric vehicles) to the Chinese market.
Of course this being China, where Toyota, like many foreign brands, maintain two local joint-ventures so the same model is often sold under two separate nameplates. For example, both the Corolla Altis and C-HR are sold by FAW-Toyota under the Corolla and Izoa names while Guangzhou-Toyota sells them as Levin and C-HR respectively.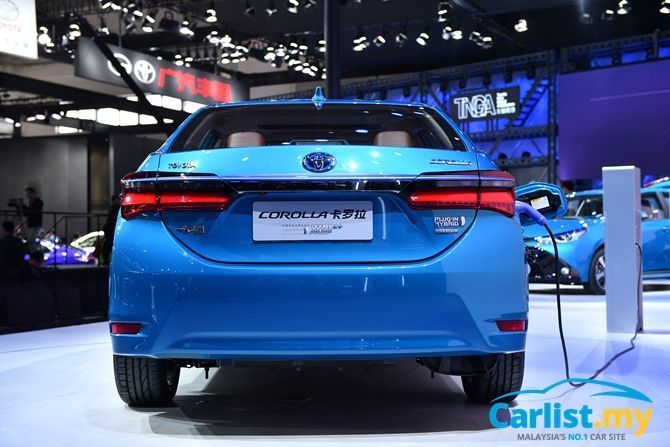 The two joint ventures operate their own dealerships in separate geographic locations, which is understandable considering the size of China. In other words, the 10 upcoming models mentioned earlier are very likely to be just five.
The quartet of Corolla/Levin and C-HR/Izoa twins are differentiated only by their slightly different front-end styling. Each pair are otherwise ideal cars.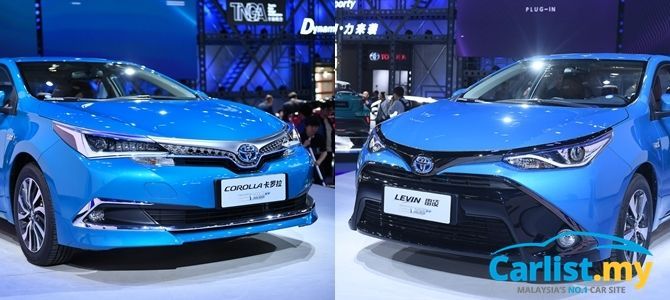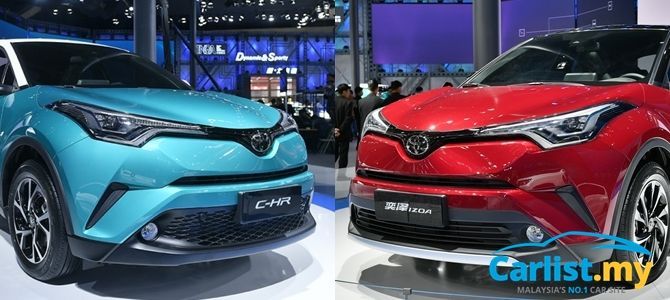 Both the Corolla and Levin plug-in hybrids have a claimed electric-only driving range of 50 km, and will be Toyota's first plug-in hybrid models produced outside of Japan. The models are exclusive only for China. More information will only be announced closer to its launch timing.
The C-HR and Izoa models shown are of the regular combustion engine-powered models. The Chinese market C-HR/Izoa are powered by a 2.0-litre naturally-aspirated Dynamic Force engine paired to a CVT-type automatic.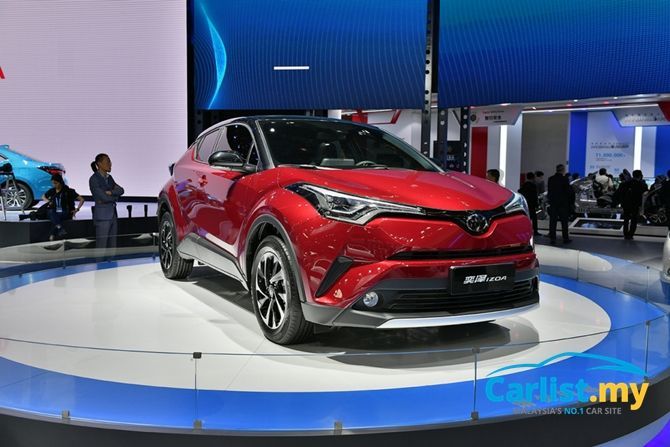 At the moment, Toyota wants to focus its announcement around the company's efforts to localize production of electric drive components. Presently, Toyota is producing hybrid transaxles for the Corolla and Levin hybrid at its Toyota Motor (Changshu) Auto Parts Co., Ltd. joint venture. It also makes NiMh batteries at the Sinogy Toyota Automotive Energy System Co., Ltd. and Corun PEVE Automotive Battery Co., Ltd. joint ventures, all located in Jiangsu.
Going forward, Toyota intends to raise its battery manufacturing capacity in Jiangsu to 220,000 units in 2020. A new battery testing facility will also be opened by Toyota Motor Engineering & Manufacturing (China) Co., Ltd. (TMEC). The facility will be housed within the company's R&D centre in Changshu.
Last year, Toyota sold 140,000 hybrids in China, raising the cumulative total number of Toyota hybrids in China to 350,000 units.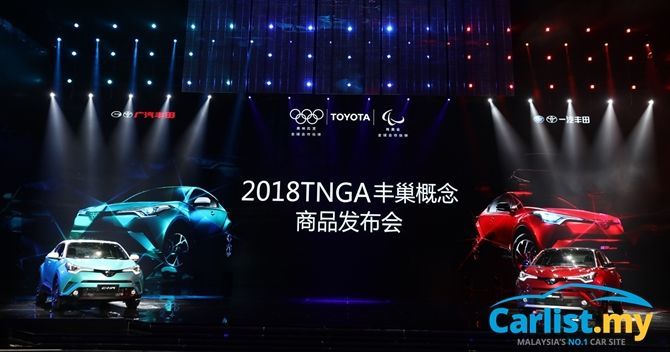 Toyota Senior Managing Officer and Chief Executive Officer, China Region, Kazuhiro Kobayashi said at the Beijing Motor Show, "We are steadily and confidently advancing all aspects of our environmental strategy in China, the world's most-advanced country in electrification."
---
---
---
留言