Geneva 2016: Lexus Reveals LC 500h, Debuts Multi Stage Hybrid System
所有资讯 Usually when Lexus does a hybrid, it would always be something dull with a Hybrid Synergy Drive that is coupled to an e-CVT gearbox. But not this time though, not when it comes to making a hybrid version of their stunning new LC coupe, as Lexus had to do something remarkably different for their flagship coupe.
Called the LC 500h, the hybrid LC debuts Lexus' brand new Multi Stage Hybrid System, which Lexus describes as a next generation hybrid powertrain specifically designed for performance vehicles. The new Multi Stage Hybrid System features a 3.5-litre V6 petrol engine that produces 300hp at 6,600rpm and 348Nm of torque at 4,900, and paired to a powerful 44.6kW electric motor.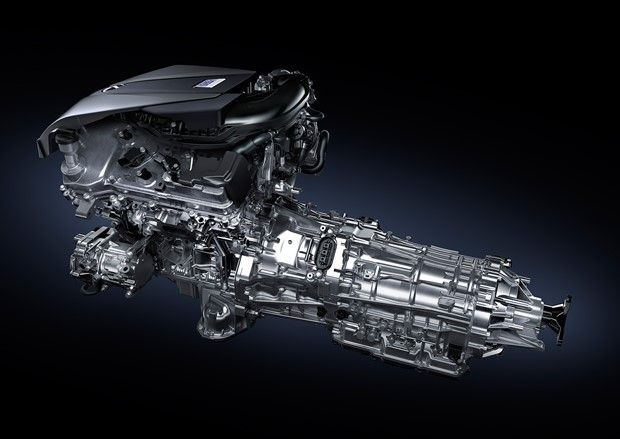 Instead of an e-CVT, the LC 500h uses a 4-speed automatic gearbox that is mounted to the rear of the hybrid transmission. Lexus says that the use of physical gears in a hybrid would give drivers a "direct connection between the accelerator pedal and vehicle acceleration". The hybrid system on the LC 500h is also the first Lexus full hybrid powertrain to offer driver-initiated gear shifts with its 'M' mode. According to Lexus, the weight of the hybrid automatic transmission is offset by the addition of the hybrid system's 50kg lithium-ion battery pack, which is mounted behind the occupant cell, while the whole Multi Stage Hybrid System is said to weigh the same as Lexus' current hybrid powertrain.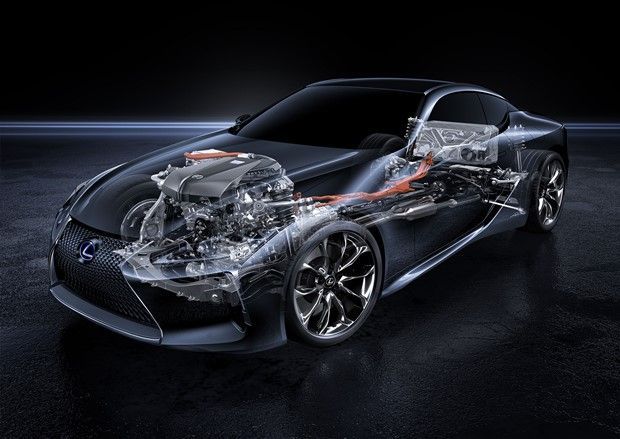 Even with four gear to play with the LC 500h, with a rated total system power output of 354hp, Lexus say they are target a 0 to 100km/h time of "under 5 seconds". Considering that the V8-powered LC 500, with its 467hp 5-litre V8 engine and 10-speed automatic manages 4.5 seconds to breach 96km/h (60mph), it would be an impressive feat if this V6-powered hybrid could dip under 5 seconds.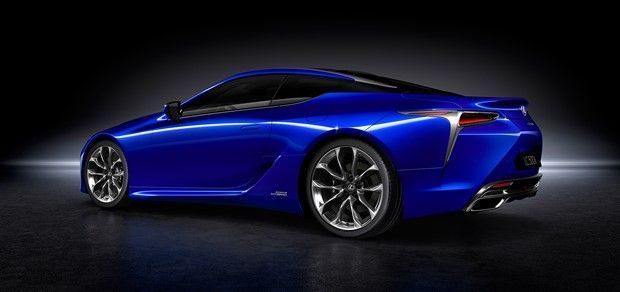 Aside from the hybrid drivetrain, the LC 500h sports the same construction and cabin as the LC 500. Built on Lexus' all-new premium rear-wheel drive platform, the LC 500h also comes with the same mix of materials to achieve a low centre of gravity and optimal weight balance. Just as it is on the LC 500, the LC 500h's front hood and fenders, door skins, and front suspension towers are made from aluminium, whereas its roof and door frames are made from carbon fibre. The LC 500h will also sport the same beautiful and futuristic interior, replete with a new steering wheel design, LFA rev counter ring instrumentation, next-generation Remote Touch Interface touch pad, and Lexus' new multimedia package.
The LC 500h will be making its debut at the Geneva Motor Show next month.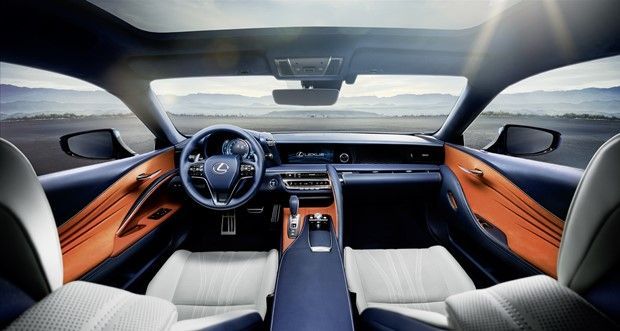 ---
---
---
留言