Global NCAP Warns Against Misrepresentation of Euro NCAP Results
所有资讯 Car manufacturers should not misuse favourable NCAP ratings earned in one region to promote the same model sold in another region, warns Global NCAP, the FIA-funded vehicle safety advocate which supports other regional NCAP organisations around the world, including Euro NCAP, ASEAN NCAP, ANCAP and Latin NCAP.
In a scathing letter to written to Renault's Chairman and CEO Carlos Ghosn, the Secretary General of Global NCAP David Ward reprimanded the French carmaker for using Euro NCAP's 5-star results in an advertisement for the Latin American market Renault Megane III in Uruguay.
Global NCAP have previously raised the concern that manufacturers are offering different specifications of body structure for the same car model sold in different parts of the world. Typically, models sold in developed markets with stricter regulations are built with stronger bodies, with adding bracing and crash protection structures around the passenger cell, hidden features which are removed from the same model sold in other less developed countries.
The organisation is now advocating for governments around the world to adopt UN's World Forum for the Harmonization of Vehicle Regulations as minimum standards for all new cars sold in their country.
"A current advert for the Megane III in Uruguay claims that the model has a five star rating in the European New Car Assessment Programme (Euro NCAP). However, ratings from Euro NCAP should not be used in Latin America where for the last five years the Latin New Car Assessment Programme (Latin NCAP) has been carrying out independent safety ratings. In the absence of a crash test by Latin NCAP there is no certainty that the Megane III sold in Latin America will in fact earn five stars. The advert in Uruguay is, therefore, highly misleading to car buyers." said David Ward in his letter to Renault.
Global NCAP advocates that consumers should only refer to NCAP ratings from their respective region's NCAP body when assessing a car's safety rating (in our case, ASEAN NCAP), as the models tested by Euro NCAP might be equipped with different specifications.
"Misuse of NCAP ratings not only confuses the public it also is unfair to your competitors, particularly those companies that have earned five star ratings in Latin NCAP," said Ward.
Ward also suggested to Renault "So rather than publishing misleading adverts would it not be better for Renault to try to achieve its own first genuine five star rating in Latin NCAP? That would be a clear signal that Renault is truly aiming to have a high level commitment to global road safety."
The Latin American Renault Megane III is imported from Turkey, and is unrelated to the France-made Renault Megane models sold in Malaysia.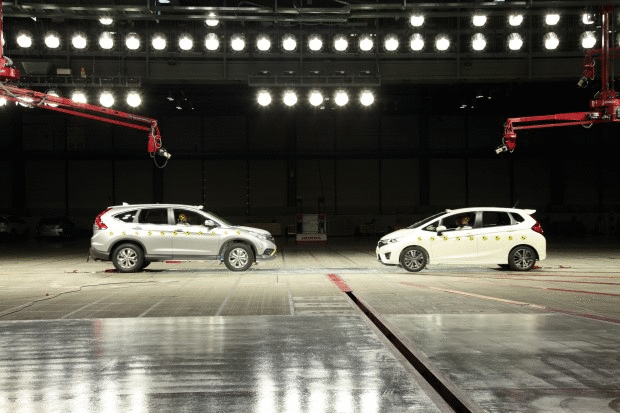 On the topic of promoting awareness for NCAP scores, consumers should also be aware that not all five-star cars are the same and NCAP is not an end-all and be-all for vehicle safety, as NCAP only tests cars in very specific, laboratory conditions involving only a single car. These scenarios do not fully represent what actually happens in the real world, where cars of different weight and height might collide. More on this here.
---
---
---
---
留言