Here's Your Best Chance Ever To Become A Skilled Racing Driver
所有资讯 The premier motorsports governing body, the Motorsports Association of Malaysia (MAM), has just announced a series of driver training and skills development programs, supported by the Ministry of Youth & Sports (KBS), Sepang International Circuit (SIC) and the Malaysia Speed Festival (MSF).
---
With individualised programs ranging from defensive driving – if you want to become a more competent driver – or a full-fledged track experience to hone your racecraft, these curated MAM programs offer a rare opportunity to elevate your driving skills to a whole new level.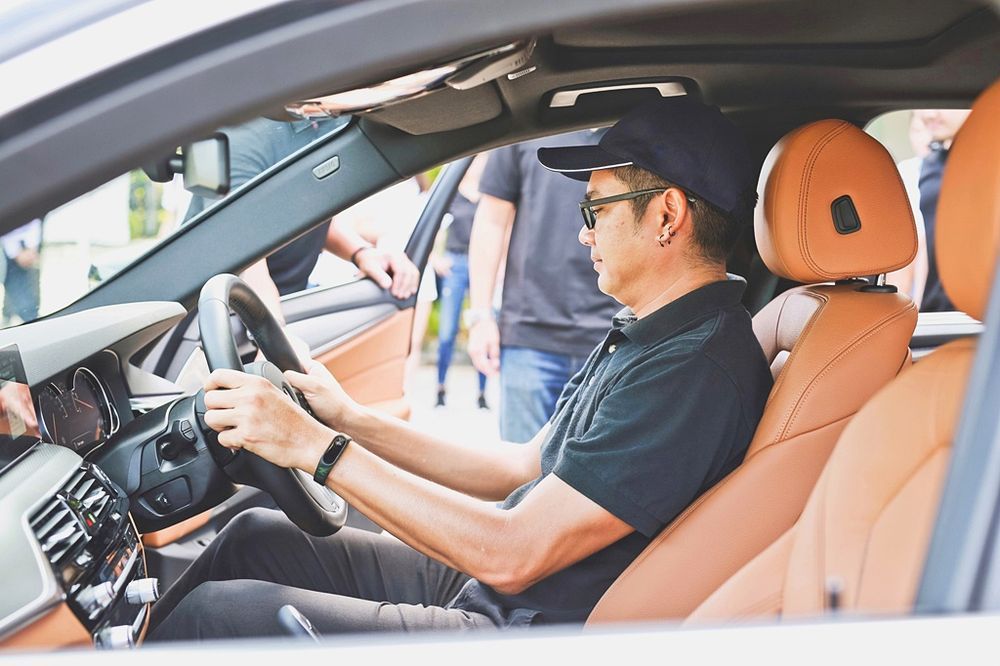 This newly-introduced Driving Skills Training platform is directed at driver development, both for motorsports, as well as skills improvement, with a secondary outcome of improved on-road driving safety.
Chief Executive Officer of SIC, Azhan Shafriman Hanif commented, "SIC puts the priority on the safety measures on track and off track. We highly encourage the enhancement of driving skills not just for racers, but for all types of drivers. We are working closely with the Ministry of Youth and Sports (KBS) to provide these incentives to the motorsports organizers and enthusiasts to use SIC facilities as the venue of choice for all sorts of programmes and activities during this pandemic."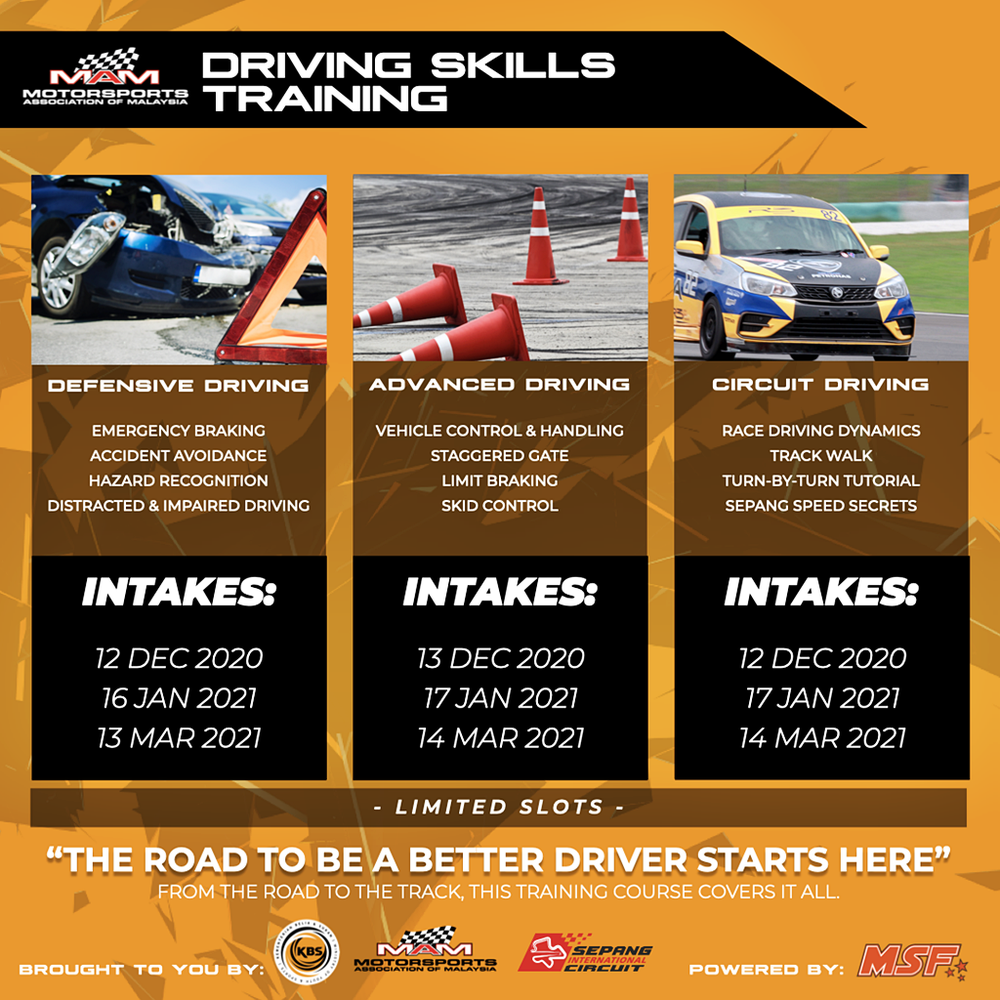 The 'MAM Driving Skills Training program' is divided into three distinct courses:
Defensive Driving – RM180
This course helps drivers become more aware of how to reduce risks while driving and contributes to an improvement in overall road safety awareness to make you a safer driver. During the half-day course, drivers will learn how to stay focused, avoid distractions, detect potentially hazardous situations before they become dangerous, and drive more fuel efficiently. Driving activities include limit braking, avoidance, and basic slalom.
Advanced Driving – RM350
The course focuses on driving skills development for both safety and performance driving enjoyment. It will be a full-day program and is also an ideal platform for budding racers and enthusiasts to improve their car control and dynamic vehicle handling skills level. The focus is more on driving skills, with most of the day being exercises such as oversteer & understeer, high-speed manoeuvring, and skid control.
Race Circuit Driving – RM500 (MAM Competition License holders), RM600 (non-MAM Competition License holders)
Designed for club level and budding racers, this program is aimed squarely at those with experience on Sepang Circuit, specifically, MAM Competition License holders who would be interested to hone the finer details of race driving, and how to attack Sepang International Circuit in-depth. This will be a comprehensive one-day program for those who wish to shave milliseconds off their lap times and will be led by Fariqe Hairuman, - the reigning Sepang 1000KM Endurance Race (S1K) 2019 Champion.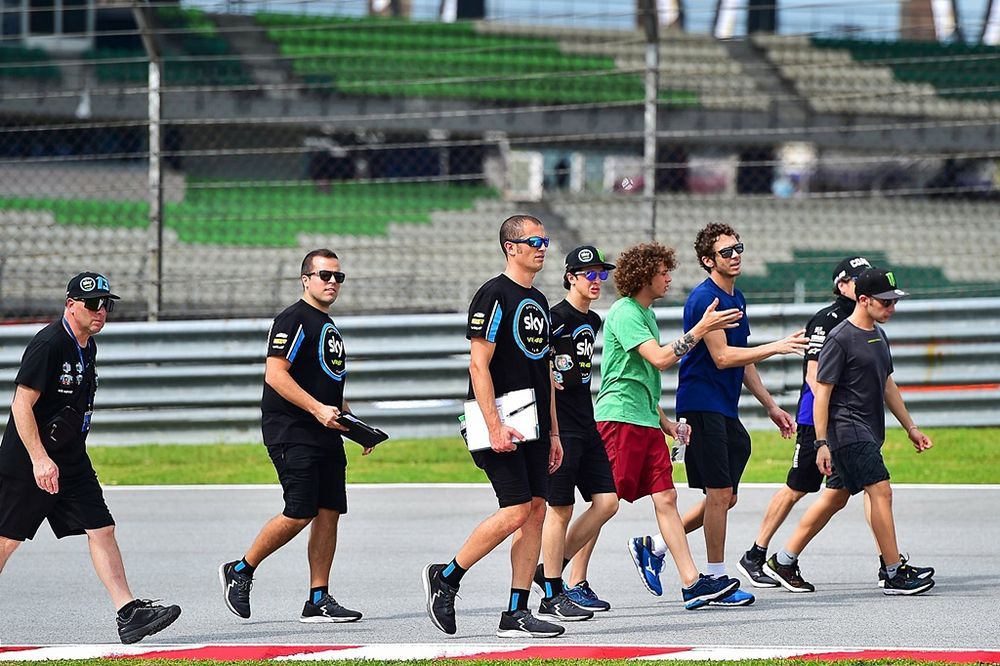 Exercises for the Race Circuit Driving program will be a mix of dynamic driving and car control activities, with turn-by-turn Circuit driving exercises. This includes track walks, in-depth exposure to feel how each corner is different and sharing little tricks and tips for each corner; finally, tying all the segments together to realise a positive improvement in race lap times.
When is it happening?
The driving skills course is permitted to run even during the CMCO period, albeit limited to only 10 participants per session. Strict CMCO SOPs will be adhered to during the running of the classes. The first of the MAM Driving Skills Training series takes place on the weekend of 12-13 December 2020, with 2 more dates announced on 16-17 January 2021 and 13-14 March 2021 respectively. Registrations are open now, for further information please email general@msfracing.com.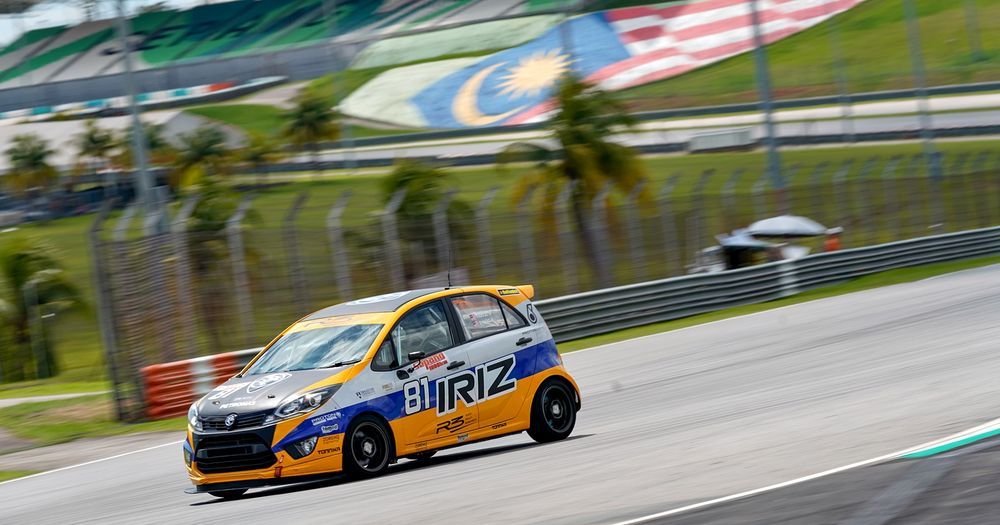 Muizz Azli, Secretary-General of MAM declared, "MAM hopes that the program will improve drivers racing craft and at the same time promote better racing etiquette and safety. We want to create racing advocacy among the track day segment and club-level racing drivers."
---
---
---
---
留言