Home Turf Hero - Hyundai Goes Big For 11th Seoul Motor Show
所有资讯 For the 11th Seoul Motor Show that begins today, April 2nd 2015, Hyundai wanted to go into it with guns blazing, showing the world just how much it has to offer on its home turf.
The automaker brought with it an all-new urban crossover vehicle concept called the Enduro, an all-new Sonata Hybird along with a companion plug-in hybrid version called the PHEV, a Veloster-based mid-engine concept racer called the RM15 (Racing Midship 2015), the all-new Tucson (first seen at the 2015 Geneva Motor Show) slated for a Korean release, and lastly a medium-duty truck called the Mighty and a minibus called Solati that are on display at their commercial vehicles booth. Let's talk about the interesting ones, shall we?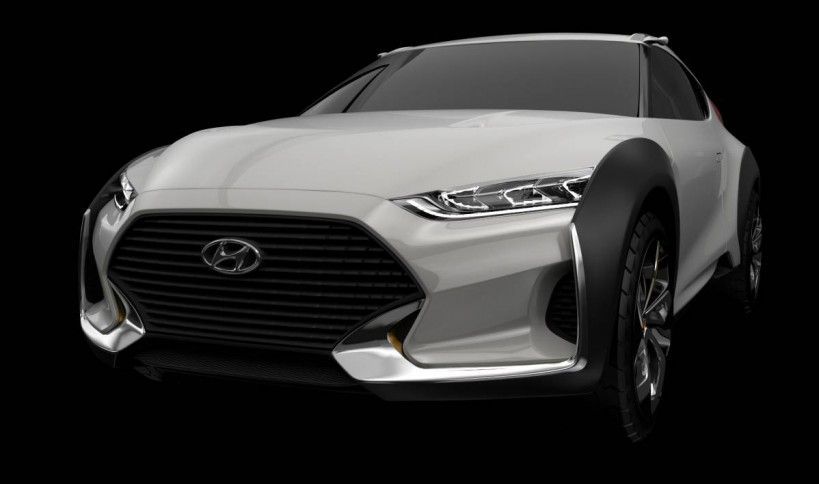 Enduro CUV Concept
Let's begin with this first. With a name plucked from the word 'endurance', Hyundai obviously wants people to know how durable and hard-going this new vehicle is going to be. While looking more and more like a pure design study than a production-near concept, it does seem like there could be a future product waiting to be born here. SUV Crossover vehicles with higher ground clearance and head-turning coupe-esque styling are capturing wider markets these days and Hyundai wants a piece of that pie. Unusually, here they've ditched the usual four door layout in favour of just two.
Not a word about its internals but it does have some interesting visual features such as an aluminium 'aero blade' (as dubbed by Hyundai) connecting the front fender to the large hexagonal grille and darkened fender cladding around the wheels. Inside, the cabin is driver-centric by design in a way that creates a "dynamic atmosphere" and expresses "sportiness, toughness and endurance"- Hyundai's words.
Sonata PHEV and Sonata Hybrid
The all-new 2015 Sonata Hybrid, launched under Hyundai's Blue Drive sub brand, features a 2.0-litre Nu GDI gasoline engine delivering 156 PS that works in tandem with a 38 kW electric motor and a lithium-polymer battery that has a 13.3 percent higher capacity, allowing significant improvements in fuel economy and carbon emissions. If fitted with the 16-inch wheel option, it is capable of travelling 18.2 km with each litre of petrol.
The Sonata PHEV has much shared with the regular Sonata Hybrid, the major differentiators that this new model comes with are 9.8 kWh lithium polymer battery pack (approximately six times larger than in the Sonata Hybrid) and a 50 kW electric motor (32% more powerful than in the Sonata Hybrid) mounted to a six-speed transmission, enabling an all-electric range of 38.4 km and higher speeds under electric power. When the batteries are depleted, however, a 2.0-litre Nu GDI gasoline engine takes over to both propel the car and to recharge the power cells. Total combined output stands at 205 PS and through a 240V Level 2 charging station, its lithium batteries can be fully charged in around three hours.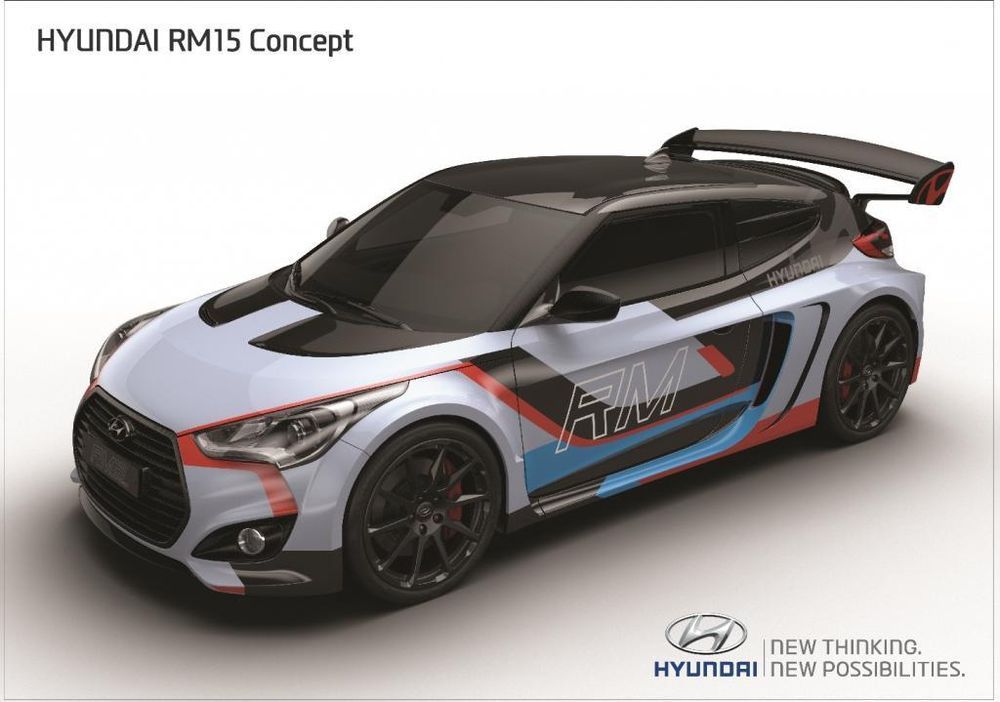 RM15 High Performance Coupe Concept
Take a Veloster, mix in some racing intentions and an active imagination, and you'll probably be thinking along similar lines to what Hyundai has created.
Specifics? It's a lightened, hardened version of the Veloster that's had its engine shifted to sit behind the driver and its power sent to the rear wheels via a six-speed manual. Speaking of that engine, it's the familiar 2.0-litre Theta T-GDI engine that has had its intakes and turbocharger tuned to have it produce 300 PS at 6,000 rpm and 383 Nm of torque at 2,000 rpm, reducing the century sprint to a mere 4.7 seconds.
The video below demonstrates that it's quite a handy (and angry) little drift machine. Perhaps this is what the Veloster should have been all along?
---
---
---
---
留言