iCardata: The Best Time To Buy/Sell A (T32) Nissan X-Trail 2.0L CVT 2WD
汽车专题 We discuss the depreciation of the Nissan X-Trail 2015 (T32) Nissan X-Trail 2.0-litre 2WD CVT based on iCarData algorithm based tracking program.
---
As SUVs become ever more popular as the defacto mainstream vehicle for Malaysian families, almost every carmaker has joined the bandwagon. From Perodua to Lamborghini, every range on sale currently offers an SUV of some sort. Their blend of functionality, style, and value means that they appeal to everyone from young urban professionals to growing families.
However, until recently there we not too many mid-size and large SUVs that offered seating for families with three or four children – meaning you needed a full-sized seven-seater. One could argue that the Toyota Innova would carry up to seven adults with ease; the Toyota Fortuner and Isuzu MU-X are other candidates with 7-seater capacities.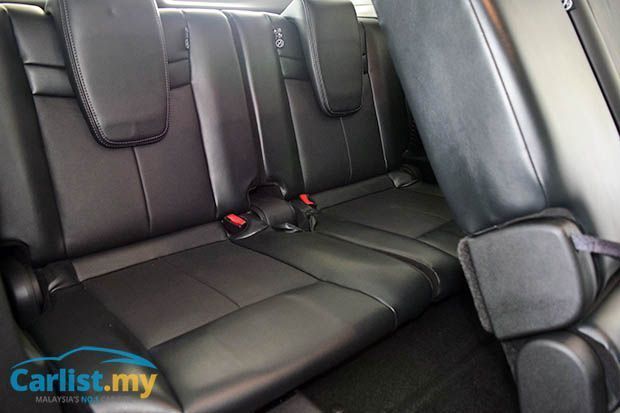 However, all those three vehicles are based on pickup truck ladder-frame chassis, which are immensely robust but lack refinement and comfort on the road – leaving just the Nissan X-Trail, which was the only SUV in its class to offer a brilliant 5+2 seating arrangement, and stylish SUV exterior, and reliable powertrains packages.
With the global reveal of the fourth-generation model due this year – and perhaps a bit more than a year before its introduced here – we thought it would be a great time to examine the third-generation Nissan X-Trail, codenamed T32, to see just how it fared on the market with regard to resale value.
Overview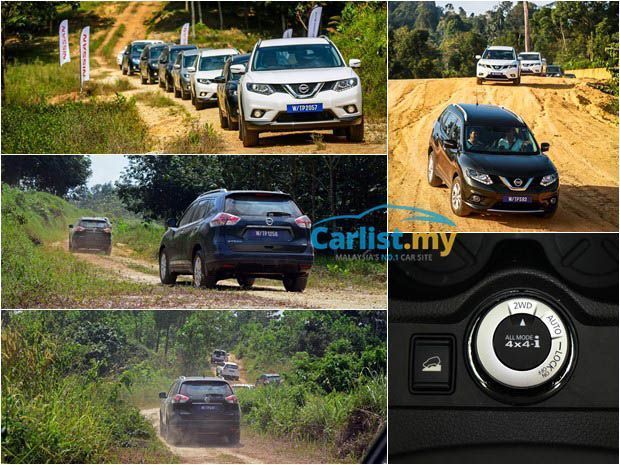 The Nissan X-Trail is no stranger to Malaysian roads. The nameplate has been around since the early 2000s. Across its three generations – the T30, T31 and T32 – it has earned a reputation for its steadfast reliability, well-packaged interior, and spacious cabin space.
The current T32 was introduced in January 2015 in two variants, powered by either the 'MR20DD' 2.0-litre or 'QR25DE' 2.5-litre engines. In both cases, the engine sends power to a CVT-Type automatic transmission. The 2.0-litre variant is front-wheel driven while the 2.5-litre is equipped with Nissan's All-Mode Intelligent 4X4-i system.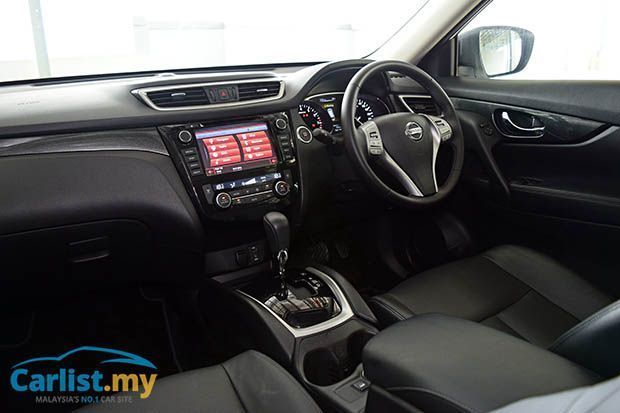 Among the highlights of the new T32 were the inclusion of improved safety equipment such as Stability Control, Hill-Start assists, and Active Chassis Control systems, improved infotainment and two-extra seats that fold up from the boot floor to accommodate more passengers if needed – a unique addition to the feature list for a car in its class.
Prices started at RM143k for the 2.0-litre, and the 2.5-litre slotting in at just below RM166k, here's a snapshot of the T32 X-Trail in Malaysia:
Jan 2015: Nissan X-Trail launched in Malaysia.
Jan 2016: X-Trail Impul Edition introduced, RM149,715.
May 2017: X-Trail Aero Edition launched – RM141k to RM164k
February 2018: Nissan X-Trail X-Tremer edition introduced – RM141k to RM164k
April 2019: Facelifted X-Trail launched. Four variants with new 2.o-litre hybrid variant. Priced from RM133,888 for the base 2.0-litre, up to RM158,888 for the range-topping hybrid.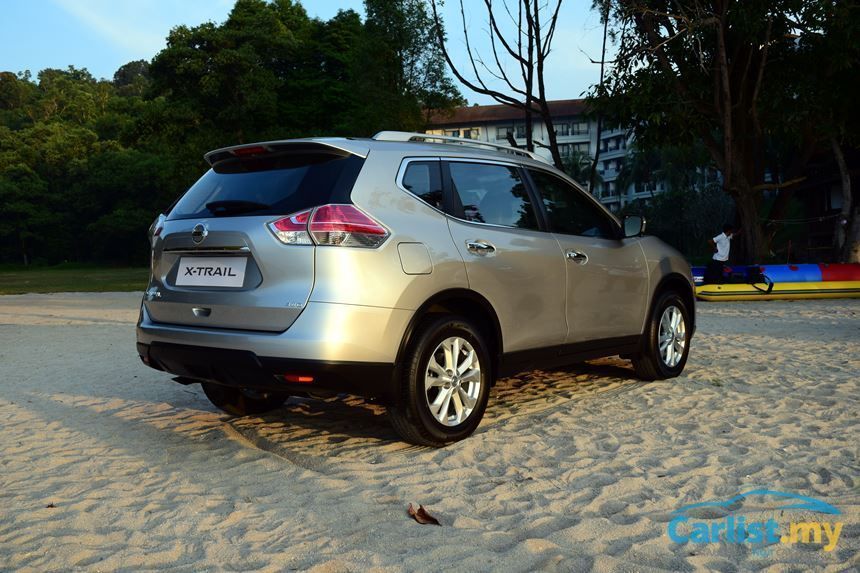 In terms of competitors, the X-Trail primary rival has always been the Honda CR-V, which we recently discussed here, offers unparalleled value retention given its superb consumer demand. Now let's take a look at how the X-Trail fares.
Of course, tracking average used vehicle deals across the country has until now been nigh-on impossible, but given the resources of our in-house developed iCarData – we can now draw insight and examine resale value patterns across hundreds of models and thousands of used vehicle listings from all over Malaysia.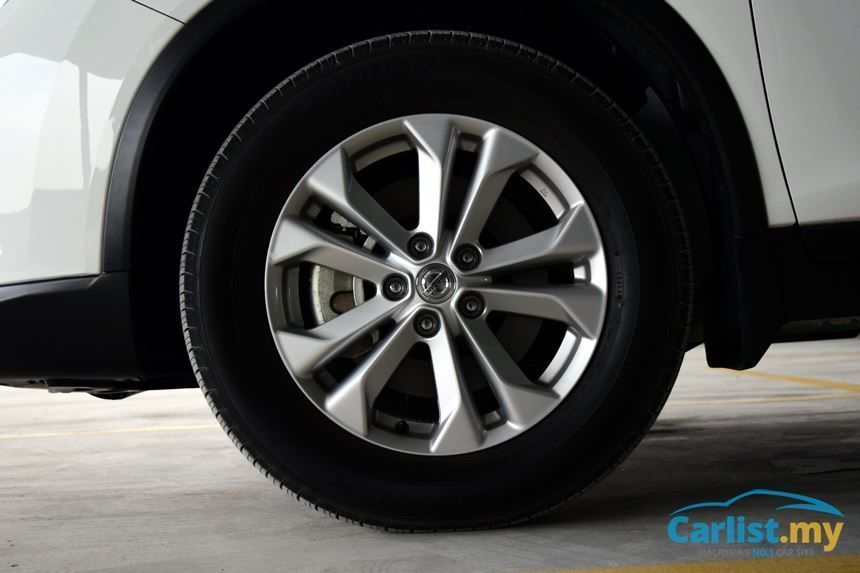 iCarData's algorithm-based data takes the guesswork out of vehicle depreciation and thus offers valuable fiscal advice on the best timing to make that all-important purchase or sale decision.
We have also covered other popular models sold in Malaysia, such as the (NCP150) Toyota Vios and the (GM6) Honda City.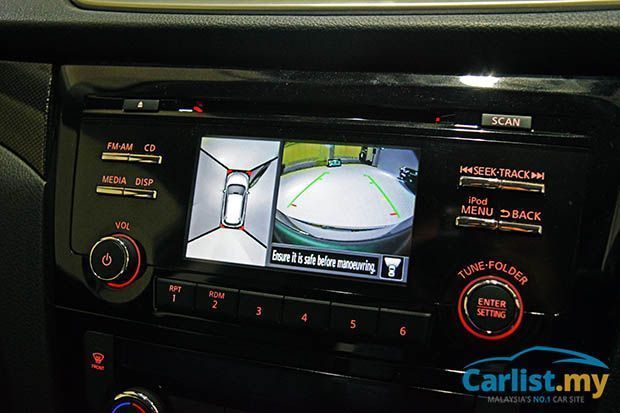 Specification of the 2015 (T32) Nissan X-Trail 2.0-litre 2WD CVT
Engine: 2.0-litre (MR20DD) inline-four, Twin CVTC, Petrol
Power: 144 PS @ 6,000 rpm
Torque: 200 Nm @ 4,400 rpm
Transmission: CVT-type automatic, Front-wheel drive
Safety: Two airbags, ABS with EBD, Brake Assist, Stability Control, Active Chassis Control, Hill-Start Assist, ISOFIX anchor points
Origin: Locally assembled in Segambut, Kuala Lumpur.
Price: RM142,800 – January 2015 launch (OTR with insurance)
We have taken into account the following to keep our numbers accurate and representative.
Vehicle variant: (T32) Nissan X-Trail 2.0-litre 2WD CVT, delivered between January and July 2015.
Depreciation is calculated using the original list price of RM142,800.
Depreciation percentage does not take into account special/seasonal offers or rebates on the original selling price.
The 2015 2.0L Twin-CVTC, 2WD variant is used for comparison for its conclusive spread of data points across the market.
Notwithstanding that, depreciation for other variants may differ, in particular, the 2.5L AWD variant also launched in 2015.
Based on ICarData, here's the summarized data for depreciation:

And the graphical analysis below: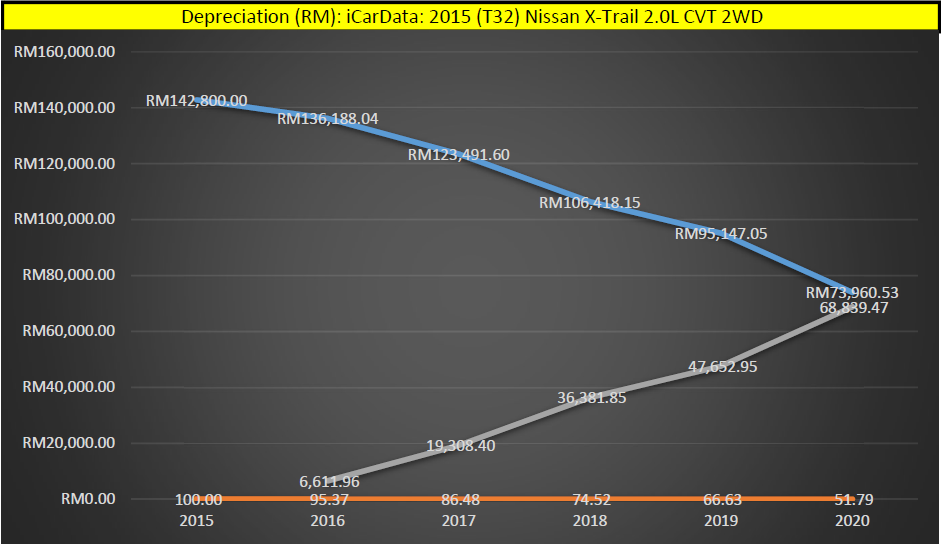 Blue line: Average selling price (RM) by year
Grey line: Cumulative depreciation (RM) by year
Orange line: Retained value percentage by year
From the depreciation graph, we can clearly see the X-Trail has a reasonably organic rate of depreciation, despite two years that resulted in more depreciation than others. In other words, one could say that the graph is slightly steeper than say the Honda CR-V. but we do have to keep in mind that the X-Trail starts at a lower selling price.
Those two years between 2016-2017, and again in 2019-2020 could have independently caused the increased rates of depreciation - which in both years, amounts to approximate RM17k of yearly depreciation losses.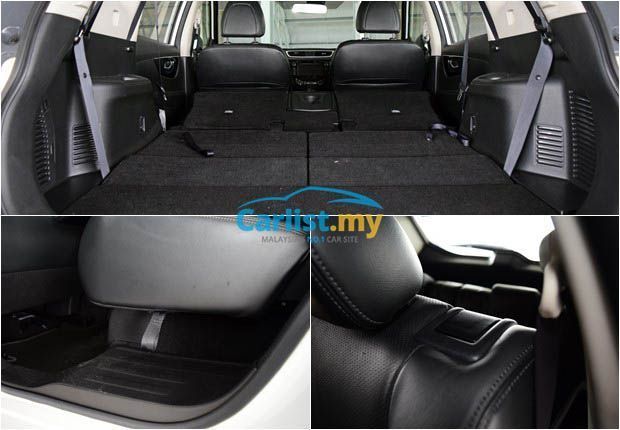 The 2016-17 dip was most likely caused by newer product updates from rivals Honda and crucially Mazda with their successful CX-5, which may have swayed market forces in that year, especially since the X-Trail was already around two years old by then.
In 2019-20, the major contributor to accrued losses of value could be attributed to two factors, one is from the introduction of the fifth-generation CR-V, and the other factor would have surely been the introduction of the facelifted X-Trail model launch, which took place in April 2019.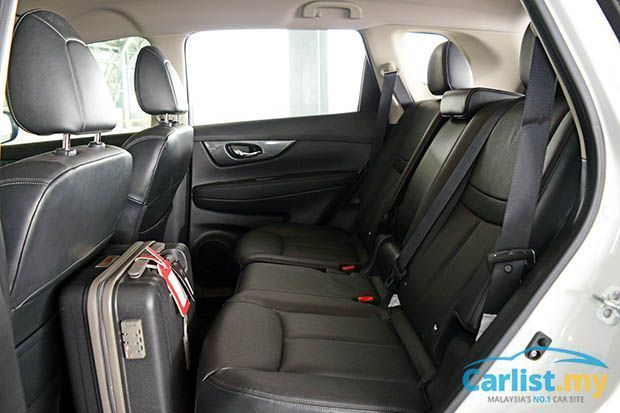 In more recent times, the X-Trail has also had to contend with newer competitors such as the Proton X70, which undoubtedly has dulled the demand for the X-Trail. Notwithstanding the sublime talent of the X70, but the car market is a fickle landscape, which normally gravitates to the newest, freshest metal.
Inferring from the data would lead us to believe that the best time to buy a used X-Trail is in the fourth year of its lifespan, which offers yet another year of manufacturer warranty (in some newer units with 7-year Nissan warranty packages...even more), and plenty of financing options available.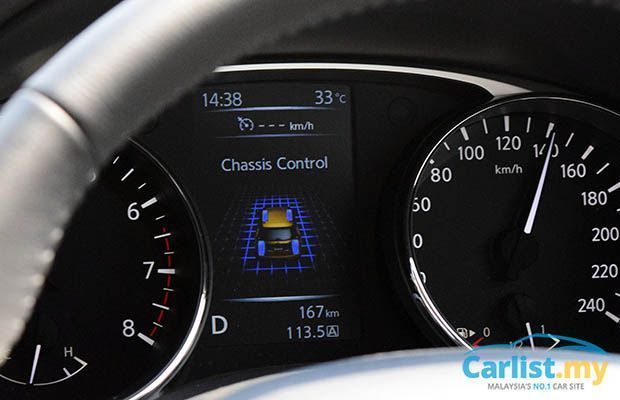 However, it's also fine for buyers to delay their purchase into the fifth-year of the X-Trail because by now, the retained value has reached that off 50 percent of the car's original selling price earning massive value gains. The retained value seems to stabilise after this point which means, retained value for the second owner is strengthened, albeit with no warranty in place.
As for sellers, the graph also quite easily illustrates that an existing owner should sell his/her X-Trail in the sixth year. Despite substantial depreciation sums in two years of the X-Trail's lifespan, the otherwise robust retained value in other years means that the cumulative depreciation has yet to equate to that of the retrained value of the car which means owners can choose to keep their car for another year before choosing to sell.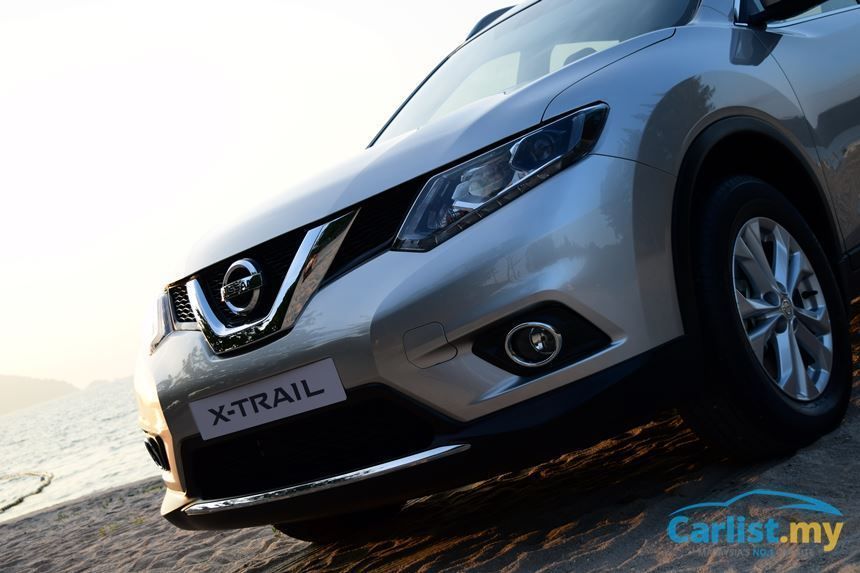 Especially since the biggest sums of depreciation have already been accrued by now and used prices begin to stabilise in the fifth and sixth years respectively.
For some great deals on the (T32) Nissan X-Trail, click here.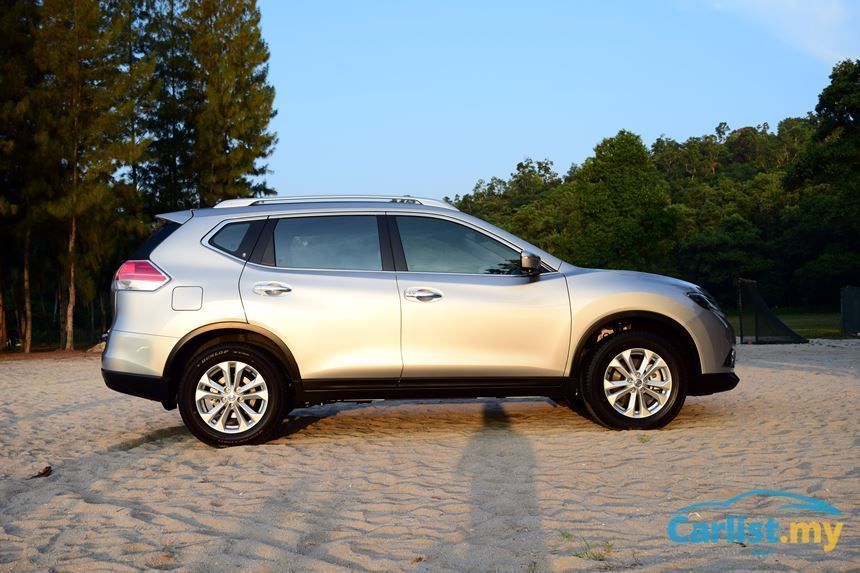 If you're looking to sell your Nissan X-Trail, we have two solutions for you too. List it in on carlist.my or better still use Carlist Bid where we remove all the hassle of selling your car for you as you get searching for your next upgrade.
Which make/ model would you like us to research next? Let us know in the comments.
---
---
---
---
留言