'Intoxicated' man crashed into six vehicles on Bukit Jalil Highway
所有资讯 A 40-year-old man was arrested by the police after crashing into six different vehicles on the Bukit Jalil Highway last Saturday.
---
Driving a black Lexus vehicle, the man basically 'lost control' of his car and lane-filtered between two lanes of cars that stopped at the traffic light. The erratic driving behaviour ended up with the car overturning but not before causing a mixture of minor and major damages.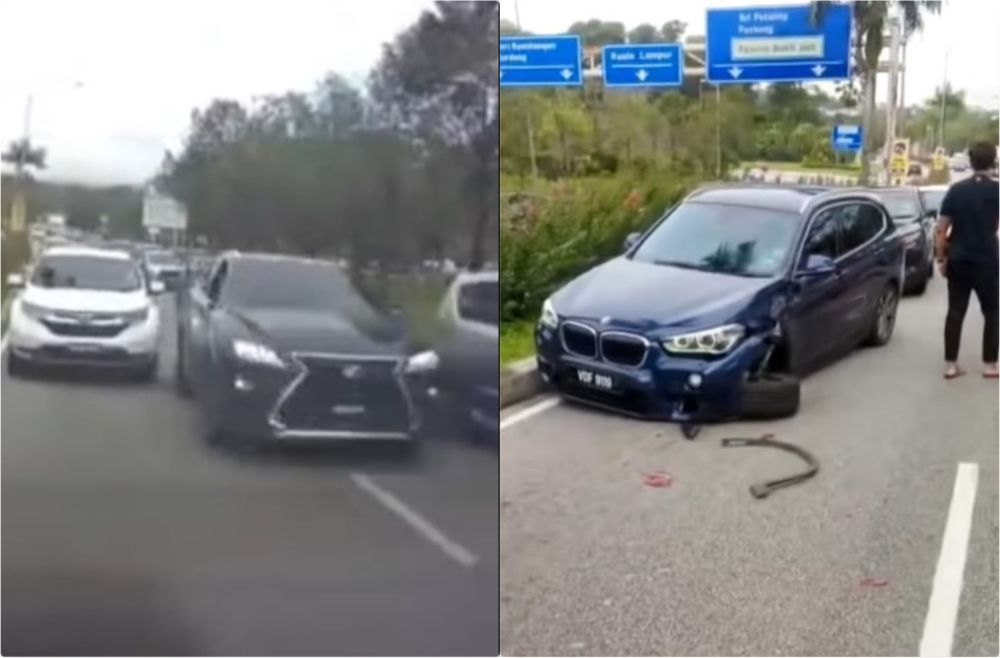 What's even more disturbing was the fact that the man was seen to be mentally unstable while shouting obscenities upon exiting his overturned car. Suspected to be high on drugs, the police came and calmed the situation down by putting the clearly disturbed man in a straitjacket for the safety of everyone nearby.
The Malay Mail reported that the man was taken to the Kuala Lumpur traffic police station where a urine test concluded that he was positive for marijuana. A sign of mental distress is the more probable cause of all this road rage, especially at 10.30 in the morning.
While significant damages were reported by several vehicles involved in the Saturday mini-mayhem, it was also very fortunate that no lives were lost or even major injuries. It would be an entirely different case if there were motorcycles in between the cars during that particular day and time.
---
---
---
---
留言