Isuzu mu-X and D-Max Leading The Charge In Borneo Safari 2017
所有资讯 The Borneo Safari International Offroad Challenge 2017, the largest and best recognized 4x4 rainforest challenge in the region, has just flagged off from Kota Kinabalu, Sabah. The eight-day competition is once again being held in Sabah from 29 October to 5 November 2017.
Joining the contestants tackling the challenges are members of the motoring media including our man Arvind, who will be piloting one of three modified Isuzu D-Max 'Monster' vehicles that have served the Isuzu team for the past four years – twice being declared Car of the Year in previous editions of the Safari.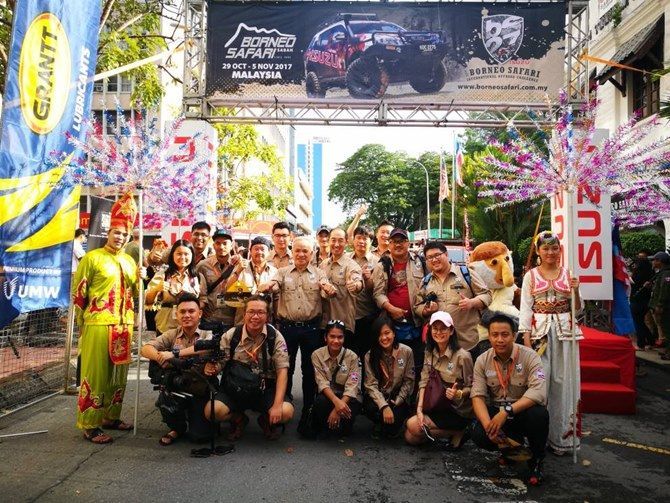 Also making its return is the mu-X 'Monster' seven-seater SUV, which Borneo jungle debut at last year's event being crowned Borneo Safari Car of the Year having overcame all the challenges and bad weather that made Borneo Safari 2016 the toughest in recent history.
For Borneo Safari 2017, Isuzu continues its role as Diamond Sponsor, having been a steadfast supported of the event for the past eleven years; a contribution acknowledged and thanked by Sabah Four Wheel Drive Association President, Faez Nordin at the event Handover Ceremony in KK.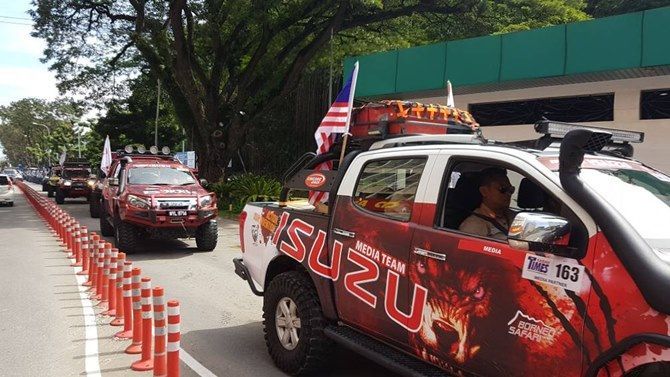 The COO of Isuzu Malaysia, Masuyuki Suzuki was present to hand over the company's sponsorship contribution to the Borneo Safari 2017 committee members.
"We at Isuzu Malaysia are proud to be able to participate again in this challenge as the diamond sponsor. The 4x4 motorsport has always been close to our hearts, and we hope to continue to support this international event for many years to come", said Suzuki-san.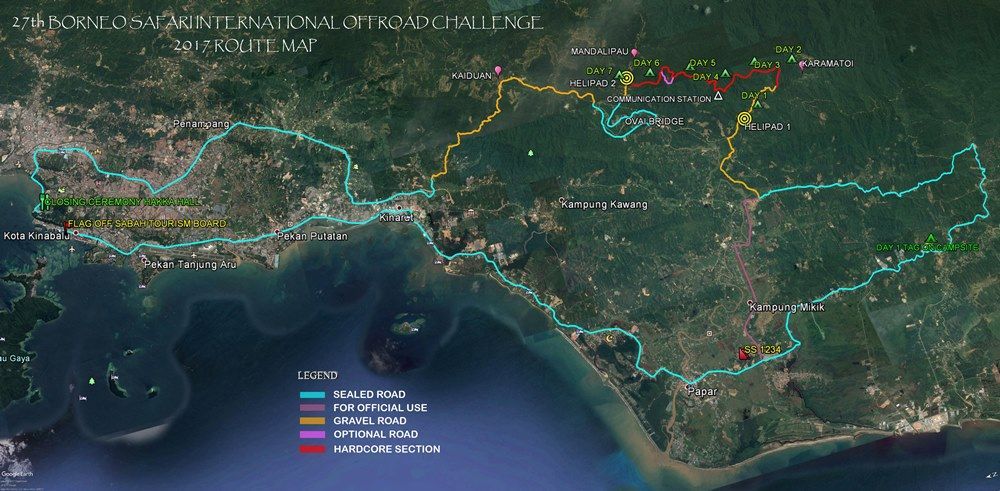 The eight days of Borneo Safari 2017 will take participants through a diverse and challenging rainforest terrain passing through Kampung Lingan and Kampung Karamatoi en route to the 5-day hardcore session to Kampung Mikik.
Well, here's hoping Arvind comes back in one piece.
---
---
---
---
留言