Leaked: All-New 2021 Mercedes-Benz C-Class - Low Key Shocking
所有资讯 The next-generation C-Class is about a day or so away from its official unveil, but as everything tends to have a habit of doing in this industry, it has leaked ahead of time. This time it's images, and it sheds light on where the automaker is taking the compact executive saloon with the W206.
---
Coming to our eyes early from The Automobilist and CarsInPixels, these images reveals to us the car's basic design, which we're now free to form first impressions on. At first glance, this does look like a more basic Avantgrade variant. Though it lacks the typical badging at the rear end, we'd be surprised if this had any sporty treatment applied.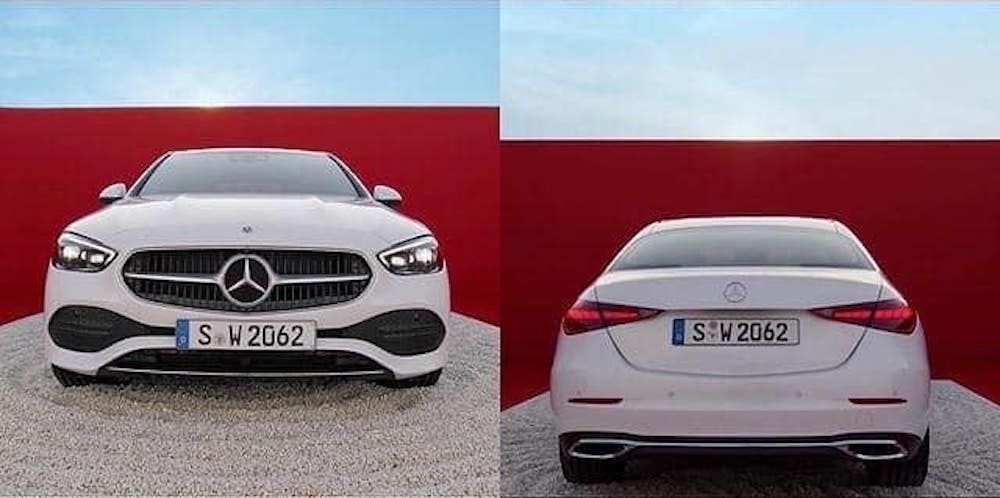 It's pretty clear that we're looking at a C-Class that's taken a more evolutionary step forward in terms of its design. Unlike before, this isn't the dramatic step forward we saw between the W204 and W205 generation, though it can't be argued that this newer car tries to hard to stand out.
Conservative as the exterior seems to be, especially in this white finish, the wheels do look relatively aggressive, yet only does every little to mask the fact that this looks an awful lot like either: (1) a shrunken version of the W223 S-Class or, (2) a larger version of the V177 A-Class sedan.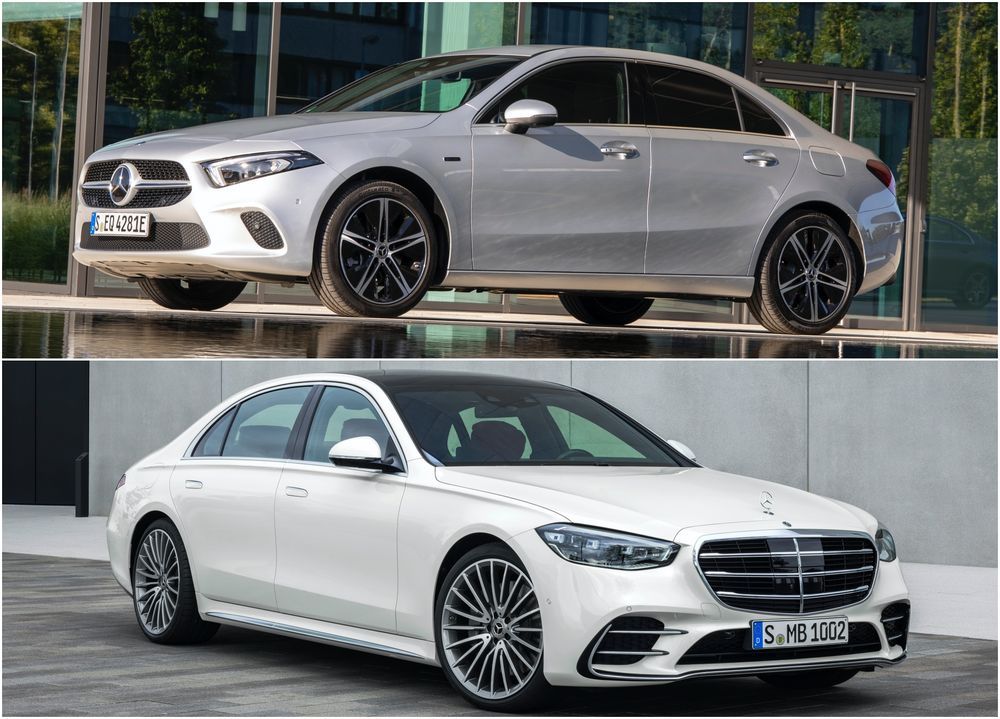 Things are much more exciting when we start to explore the interior, however. As it was long rumoured, this newest C-Class completely reinvents the brand's typical dashboard layout a'la the S-Class, just as we were all getting used to their two adjacent widescreens.
Instead, the digital instrument cluster seems to have escaped this reconfiguration unharmed, still sporting its previous dimensions and placement, but is now joined by a portrait-style central panel that's placed diagonally across the centre stack.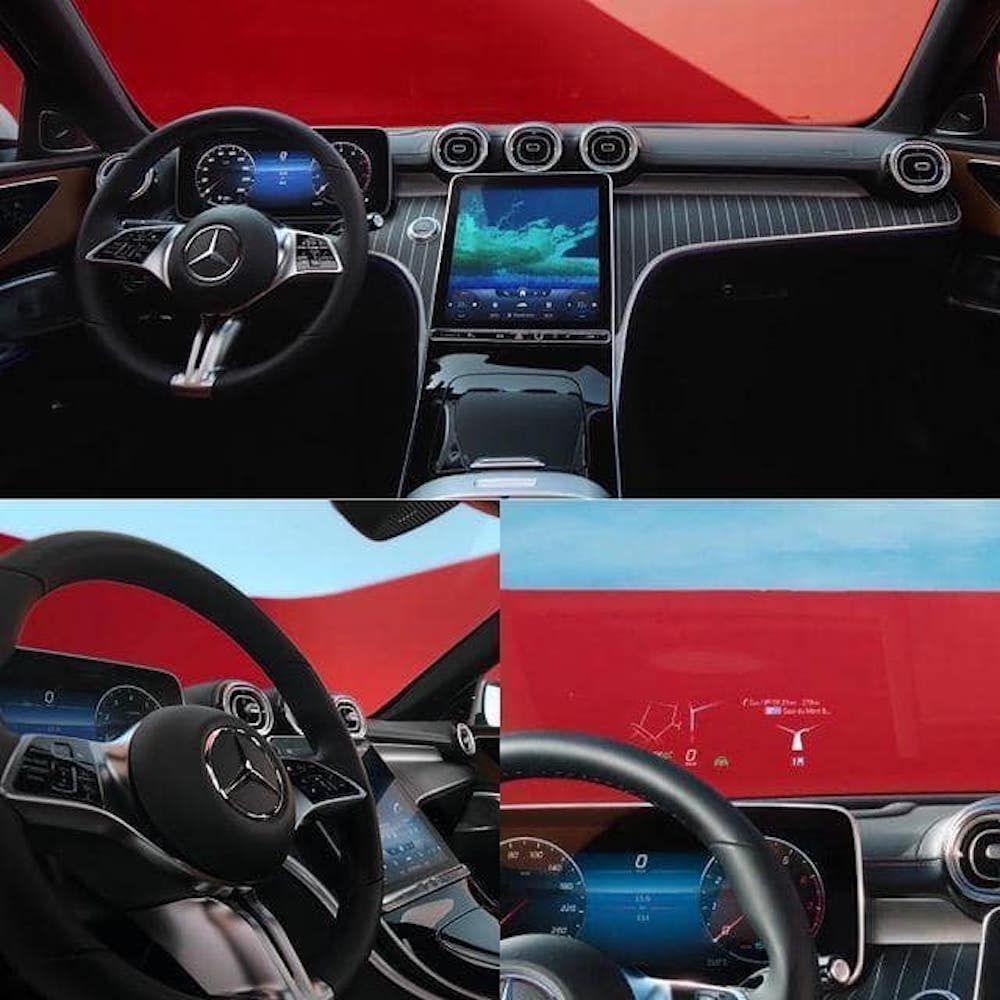 Importantly, the typical rotary controller and physical gear shifter are no where to be seen along the centre tunnel either, implying that they too have been replaced by digital (and contextual) buttons. Unlike the S-Class, the W206 features a more distinctive air vent design, and a trio of these soft-edged hexagons sits perched at the very top of this unusual and futuristic dashboard.

The all-new C-Class is built from Mercedes-Benz's MRA (Modular Rear Architecture) platform, which has been improved since underpinning its predecessor. Alongside the advances in structural integrity and weight saving, it will support this C-Class' heavier focus on electrification and plug-in hybrid drivetrains.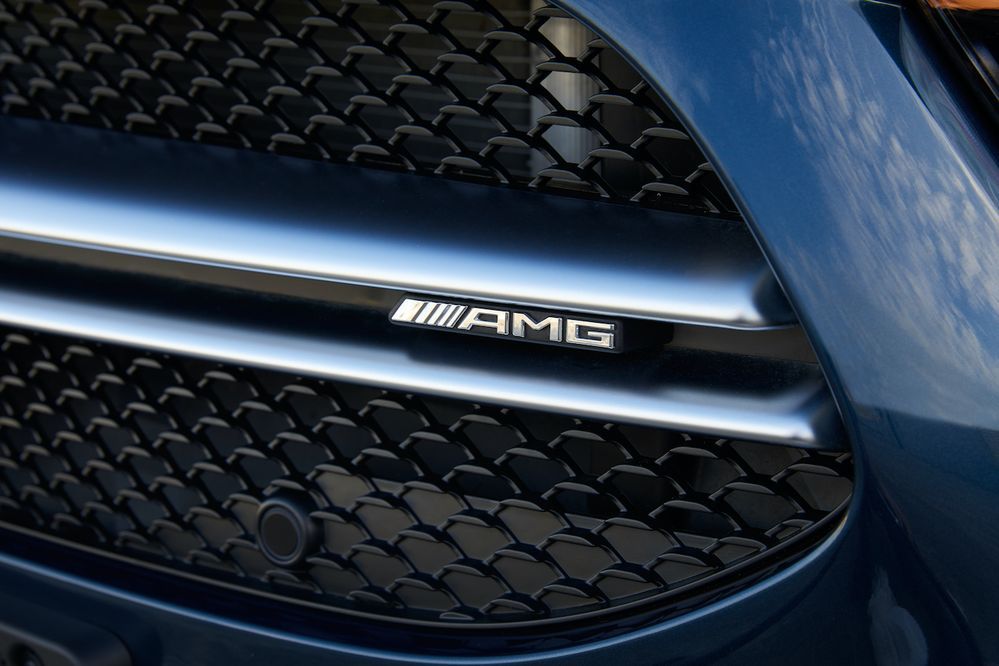 Each new variant will be working from a 48V system, essentially making even the most basic permutation of the C-Class a mild hybrid with its own electric generator that doubles as a starter motor. It will also make it easier for more high performance versions of the W206 to utilise powerful electric motors and battery configurations, as might be the case with a four-cylinder hybrid flagship from AMG.
Another potential addition across the range is the company's newest adaptive damping system, giving Mercedes-Benz a definite edge in ride comfort and refinement over their competitors while making full use of its double-wishbone front and multi-link rear suspension for agility. Only air suspension remains a costly optional extra, reserved for top tier of the C-Class pecking order.
2020 Mercedes-Benz S 350 d AMG Line (W223)
We're still yet to see a lot of what the company has in store for this W206, such as Estate version as well as the Coupe and Cabriolet. There's also a rumoured 'all-terrain' version similar to the Audi A4 Allroad, yet all of these might still remain a mystery even after Mercedes-Benz officially takes the wraps off early this week.
---
---
---
---
留言