Masamichi Kogai To Step Down As Mazda's President and CEO, Head Of Americas Region To Take Over
所有资讯 After five years in his position as Representative Director President and CEO of Mazda Motor Corporation, Masamichi Kogai will be stepping away from managing day-to-day operations of the Hiroshima-based car maker.
Effective 26-June this year, the 64-year old Kogai will assume his new position as Representative Director and Chairman of the Board, and will be handing over his current position to Akira Marumoto.
Among the highlights of Kogai's five-year term at Mazda were the complete renewal of Mazda's product line-up and introduction of the SkyActiv suite of technologies, partnership with Fiat to build the MX-5/Miata and Fiat 124 Spider, partnership with Toyota on joint-production and sharing of technologies related to powertrain electrification, expansion of the Mazda's production facilities in Thailand to include an engine and a transmission plant, and more importantly, strengthening the fiercely independent Mazda's finances to reach its best ever.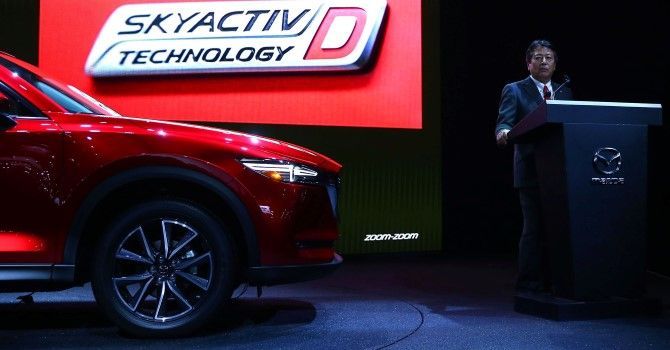 His successor the 61-year old Marumoto is currently Mazda's head of operations in the fledging Americas region, which includes the highly competitive USA as well as emerging markets in South America like Brazil. His official title is quite lengthy - Representative Director Executive Vice President Assistant to President; Oversight of Operations in the Americas and Administrative Domain.
Like many senior members within Mazda's management ranks, Marumoto was an ex-engineer, and in the early 2000s, was in charge of Mazda's European R&D operations, before assuming various senior positions in product planning and product strategy.
---
---
---
---
留言