Mazda Brings Car Servicing To Your Doorstep
所有资讯 In an effort to better serve the growing number of Mazda owners in Malaysia, Bermaz has launched, the first-of-its-kind Mobile Service Unit, which elevates customer service to a whole new level, by bringing the service centre right to their doorstep.
CEO of Bermaz Motors, Dato Sri Ben Yeoh said, "With the increasing Mazda population on the road, we see a need in the after-sales service expansion program, not only by increasing the number of workshop outlets but exploring ways of providing after-sales servicing to owners at the convenience and comfort of their own home. The Mazda Mobile Service Unit will be backed by well-trained mechanics and technicians that have conformed to Mazda SOPs and are fully endorsed by Bermaz".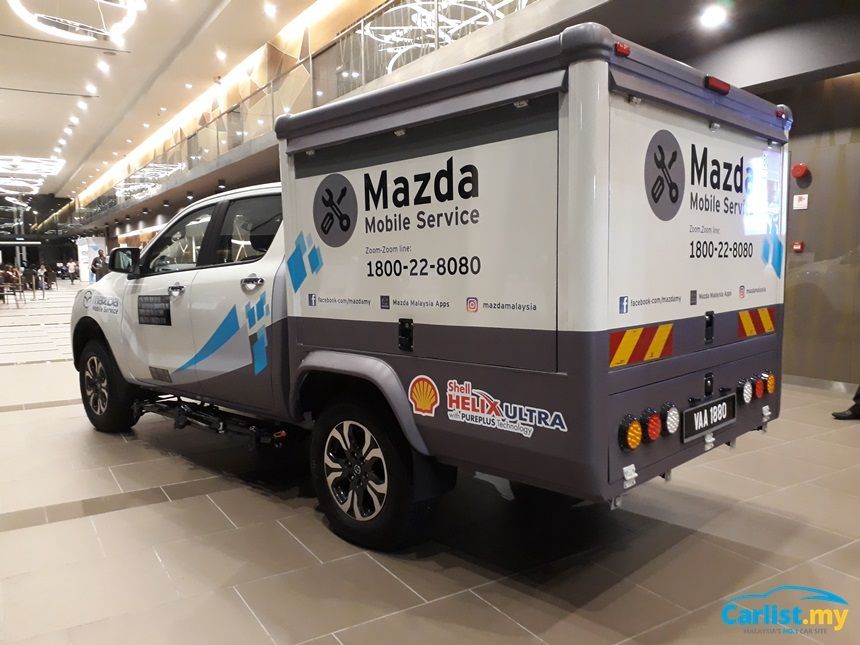 The types of services rendered are providing scheduled maintenance for vehicles within the 3 year/60,000km time period, inspection and replacement of the battery, wiper blades, brake pads, and auto transmission fluid.
The Mazda Mobile Unit relies on a repurposed Mazda BT-50, retrofitted with all necessary tools and powered equipment, which includes a fully equipped tool set, a 2.5 ton aluminium "quick-jack" capable of lifting the Mazda CX-5 or even the BT-50 pickup truck. The mobile unit also carries with a Mazda Mobile Diagnostics System (MMDS) to conduct various assessments and diagnostics of electronic circuits and car control systems. The truck is also equipped with an onboard generator to power all relevant tools.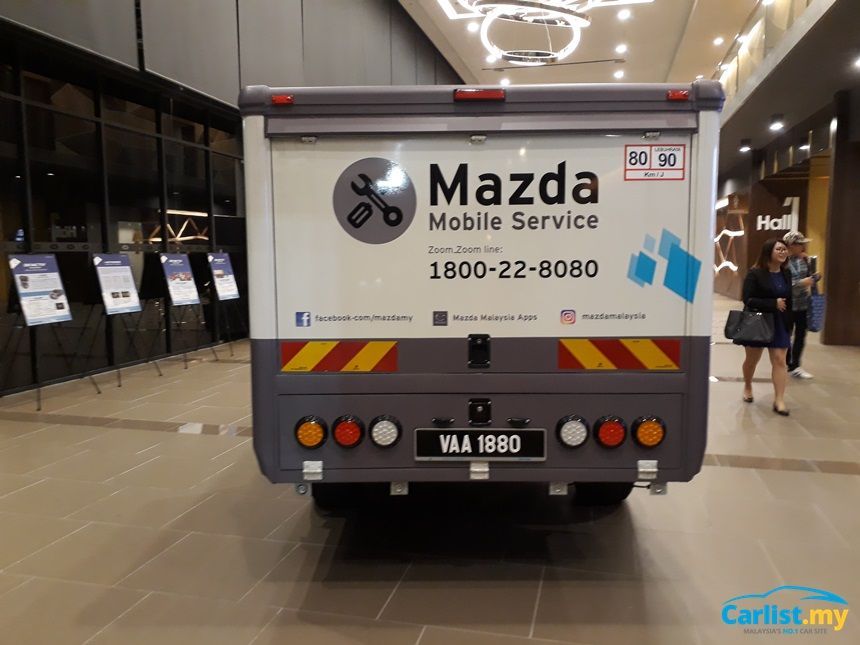 Bermaz is the first automotive brand to venture into this type of service and has invested over RM500,000 for the convenience of its owners. The service is currently only available in the Klang Valley and Penang region. Mazda has yet to announce rates and charges of the new mobile service. The announcement of the Mazda Mobile Service Unit was made in conjunction with the launch of the new range of G-Vectoring Control vehicles, and snazzy 2017 Mazda MX-5 RF coupe.
---
---
---
---
留言