Mercedes-Benz Malaysia Slashes 2015 E 300 BlueTEC Hybrid Prices Even Further
购买指南 It's post-GST times, and with all that's going on, Mercedes-Benz Malaysia has slashed prices for its 2015 Mercedes-Benz E-Class E 300 BlueTEC Hybrid by RM10,000.
Making its debut at RM348,888 back in January this year, and having its prices already chopped down by the existing excise duty and tax exemptions for locally assembled hybrids, Mercedes-Benz Malaysia (MBM) has since been enjoying a lot of success courtesy of the enforced 2014 National Automotive Policy.
Now, it seems that the E 300 BlueTEC Hybrid is getting yet another price cut, bringing its asking price down to RM338,888. A radio interview on BFM between the morning show's host and MBM's vice president, Mark Raine, brought our attention to this when Raine mentioned the reduced price.
Quizzing MBM further, we were able to gather that much like other car brands that have reduced their prices post-GST, Mercedes-Benz vehicles too will feature reductions of around RM2,000 thereabouts across the board. An official announcement of this from the company is pending.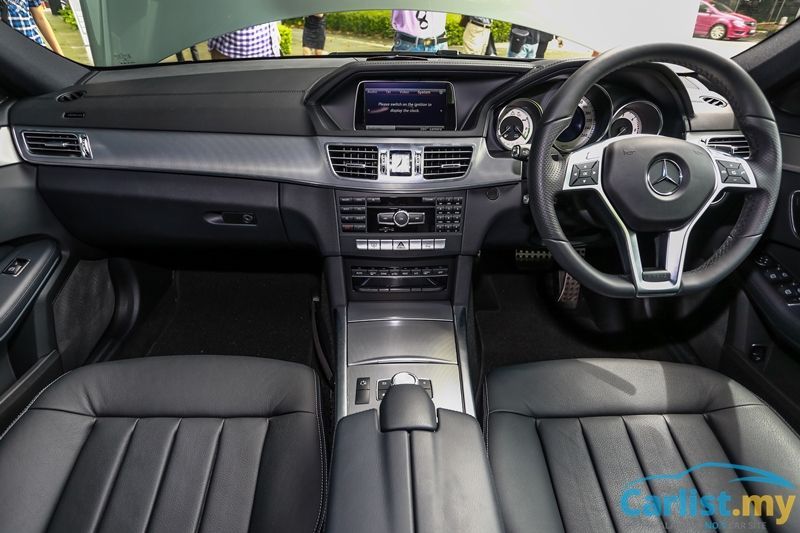 This further drives the E 300 BlueTEC Hybrid's positioning as the cheapest, brand-new, E-Class money can buy (officially) in Malaysia. And if you haven't been clued in already, this beauty is also equipped to the brim with equipment and features.
In short, the E 300 BlueTEC Hybrid features everything the range-topping E-Class (E 400) has, to the letter, such as the AMG exterior and interior kit, 18-inch five-spoke alloy wheels, COMAND Online Multimedia System with seven-inch display, Rear Seat Entertainment System, and safety features resembling much of which features in the flagship S-Class.
Powering the vehicle is a 2.1-litre four-cylinder diesel engine which makes 204hp and 500Nm of torque, while an additional 250Nm of torque is served up by the 20kW electric motor. The traction battery is a lithium-ion traction battery rated at 19kW/ 0.8kWh.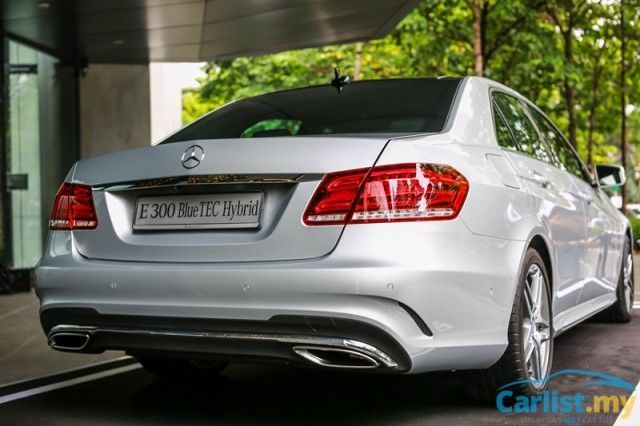 KEY SPECS: 2015 Mercedes-Benz E-Class E 300 BlueTEC Hybrid
Price: RM338,888
Engine: 2.1-litre four-cylinder turbo diesel
Electric Motor: 20kW, 250Nm of torque
Traction Battery: Lithium-ion, 19kW/ 0.8kWh
Transmission: 7G-TRONIC PLUS Seven-speed torque converter automatic
Electric Driving Range: 1km, up to 35km/h
Power: 204hp (total system output)
Torque: 500Nm (total system output)
0-100km/h: 7.1 seconds
Top Speed: 242km/h
Fuel consumption: 4.1-litres/100km (claimed, NEDC test cycle)
CO2 Emissions: 109g/km
---
---
---
留言