MINI Unveils Second Generation Countryman, Plug-In Hybrid Variant Added
所有资讯 Ah, the Countryman. It's the MINI product that managed to bring in a whole new demographic and enrage purists in equal measure, and it has finally come into its second generation. Much like its more wagon-y sister, the Clubman, this new Countryman sits on the BMW UKL2 platform that is shared with the BMW 2 Series Active Tourer. The car will be shown off at the LA Motorshow in the middle of November, and MINI plans to take it to the European market by February 2017 with a global rollout beginning in March 2017.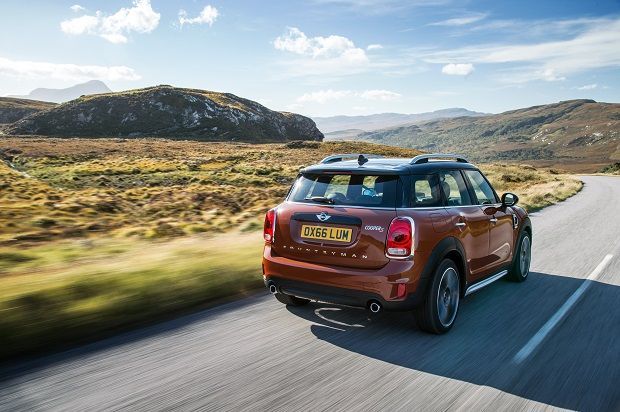 Let's get right into it. The new MINI Countryman is a whopping 20 centimetres longer, 3 centimetres wider, and has a wheelbase that's roughly 7.5 centimetres longer. Those are some pretty huge changes, which are naturally done in the name of improving legroom and the like (but more likely because the platform heavily dictates the actual dimensions). The rear seats can shift forwards and backwards by up to 13 centimetres, and have a 40:20:40 split for ultimate cargo packaging solutions. While the previous Countryman had 4-seater and 5-seater options, this model is meant for a full 5-person complement.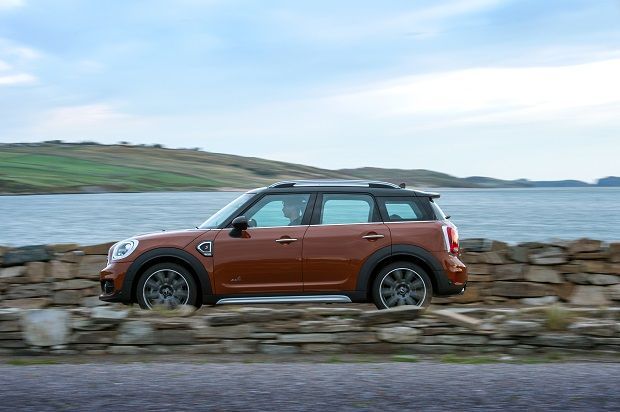 Styling this time is not as unique as the previous Countryman, which is a little disappointing. While the previous generation model was noticeably bulkier than its 2-door hatchback siblings, it also sported an entirely different set of proportions that helped to differentiate it from the rest of the range. The new Countryman looks more like a 5-door MINI hatchback that got a lift kit and some extra body cladding. There are one or two styling cues that make the Countryman immediately distinguishable, such as the new front end, slightly shorter glass panel behind the C-pillar, and the two-tone rear bumper, but you wouldn't be at fault if you mistook it for a 5-door hatch at first glance.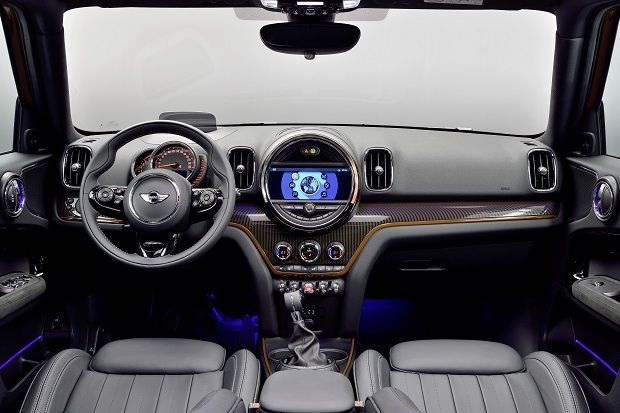 There has been some repositioning of switchgear and features within the cabin to make the Countryman a little more practical than its siblings, as it was with the previous generation. There are larger door entrances for easier entry and egress thanks to the new platform, and plenty of cup holders for your thirst passengers. The dashboard and the rest are standard MINI fair- quirky, but usable. Those cool ambient lights and logo projectors on the mirrors come as part of a MINI Excitement optional package, but as far as we know they are usually offered as standard on our local models.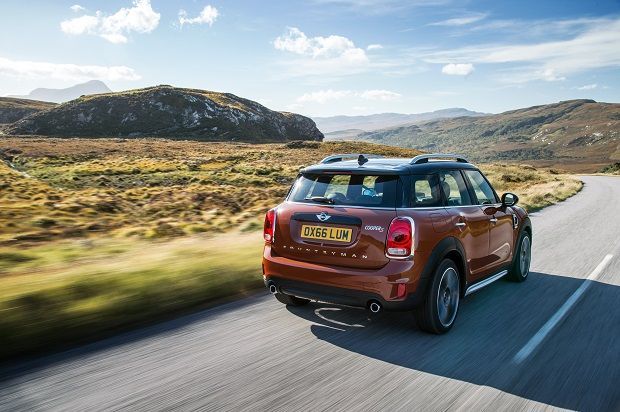 With MINI and BMW products, there is usually rarely anything surprising when it comes to powertrain options. As expected, the Countryman shares powertrains with its brethren: the Cooper model comes with a 3-cylinder 1.5 litre engine with 136 hp and 220 Nm, while the Cooper S comes with a 4-cylinder 2.0-litre engine that pushes 192 hp and 280 Nm. We don't talk about the diesel variants because they're highly unlikely to make it over here (even though they would be lovely from a practicality standpoint). There is a 6-speed manual transmission, but don't bother asking- we're probably going to get the 6-speed Steptronic automatic for the Cooper and the 8-speed Steptronic automatic for the Cooper S; the ALL4 all-wheel drive system is available as an option as well.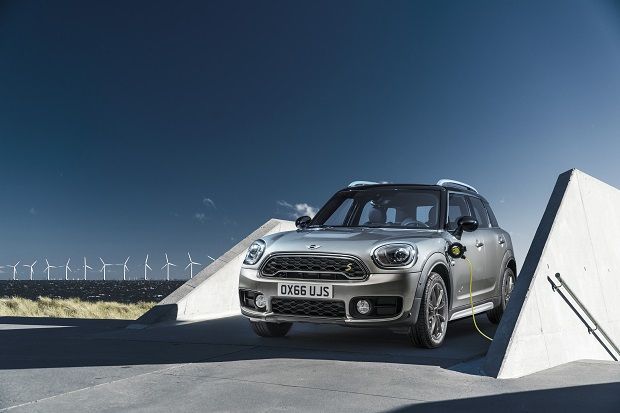 What is new, however, is a Cooper S E model which is effectively a plug-in hybrid. It pairs a the 1.5-litre engine from the Cooper with a 88 hp electric motor, pushing outputs up to 224 hp and 385 Nm. If MINI can get it locally assembled, there's no doubt it could make good use of the EEV incentive program. The Cooper S E Countryman is capable of travelling up to 125 km/h and up to 40 kilometres on battery power alone, which is fairly similar to other hybrid vehicles in the BMW range. It is available exclusively as an all-wheel drive model, with the front wheels driven by the engine and rear powered by the electric motor.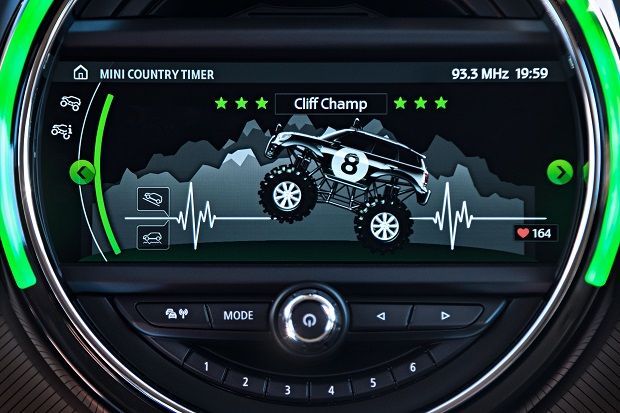 For some strange reason, MINI is trying to push their customers off the road- literally. There's a curious feature that you get if you tick the MINI navigation system Professional box, and it's called the MINI Country Timer. It tracks your movements across rough terrain and registers just how demanding the driving is, and all of this data can be viewed by the driver through various graphics. It the same way an "eco" meter encourages you to drive more efficiently (for the leaves, I swear), this might make more Countryman owners go rock crawling or jungle whacking or something similar. Let's just hope they have a good set of all-terrain tyres.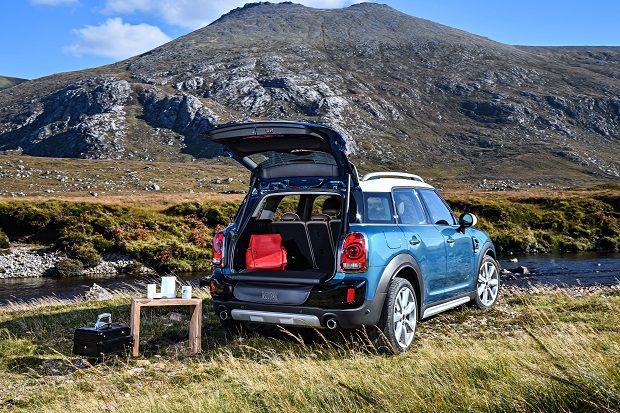 MINI likes to say that their products have historical roots, and perhaps they do in name and principle, but they are hardly tied. The first use of the Countryman name dates back to the 1960s, associated with a specific Mini variant that was a little more practical than normal- and in principle this new Countryman follows this idea. But let's face it, the MINI Countryman is more a well thought-out, well packaged product than it is a nod to the past, and this is something that MINI enthusiasts will have to accept over time. Like the rest of MINI's products, there are wild options for customization with this Countryman like a folding out picnic bench and storage systems, so make sure to look through the catalog when you're specifying yours.
---
---
---
---
留言