Nine More Added To Thursday's Toll Hike - All 17 New Highways Rates Tabled
所有资讯 The list of highways taking part in the increased toll charges along major highways has grown substantially since we first published the list of hiked highway prices yesterday, and the range of said hike is between 20sen and RM4.70, when it comes into effect on October 15th.
A total of seven more highways within the Klang Valley have announced hikes, with two more being in Johor and Penang, respectively.
The following prices are for passenger cars.
First of all, let's cover the Klang Valley highways first. Kajang-Seremban Highway (LEKAS) has announced an increase of 10sen and RM2.00 between its Kajang Selatan, Semenyih, Pajam, Mantin, Setul, and Jelebu toll plazas.
Lebuhraya Damansara Puchong (LDP) has announced an increase toll rate of 50sen from RM1.60 to RM2.10. Meanwhile, the Western Kuala Lumpur Traffic Dispersal Scheme, or more commonly referred to as the SPRINT highway, has increased its toll rate across the board by RM1.00 at the Pantai, Damansara, and Bukit Kiara plazas.
The Grand Saga highway has increased their toll rate to RM1.30 at both their Batu 9, and Batu 11 toll plazas. The Guthrie Corridor Expressway's increase is 50sen, amounting to RM1.90. The Kemuning-Shah Alam Expressway (LKSA) has seen an increase to RM1.70 for the Seri Muda and RM0.90 for the Alam Impian toll plazas.
In Kuala Lumpur, the Ampang-Kuala Lumpur Elevated Highway (AKLEH) has been a RM1.00 increase to RM2.50.
Finally, the two highways to announce toll hikes (so far) outside of the Klang Valley are the Butterworth Outer Ring Road (BORR) and the Senai-Desaru Expressway. For the BORR, an increase to RM1.50 for the Prai and Bagan Ajam toll plazas and RM1.20 for the Sungai Nyior toll plaza. For Senai-Desaru, it is RM4.50 for Ulu Tiram, RM9.20 for Cahaya Baru, and RM13.50 for the Penawar toll plaza.
PLUS Malaysia said in a statement that their toll rates would remain unchanged.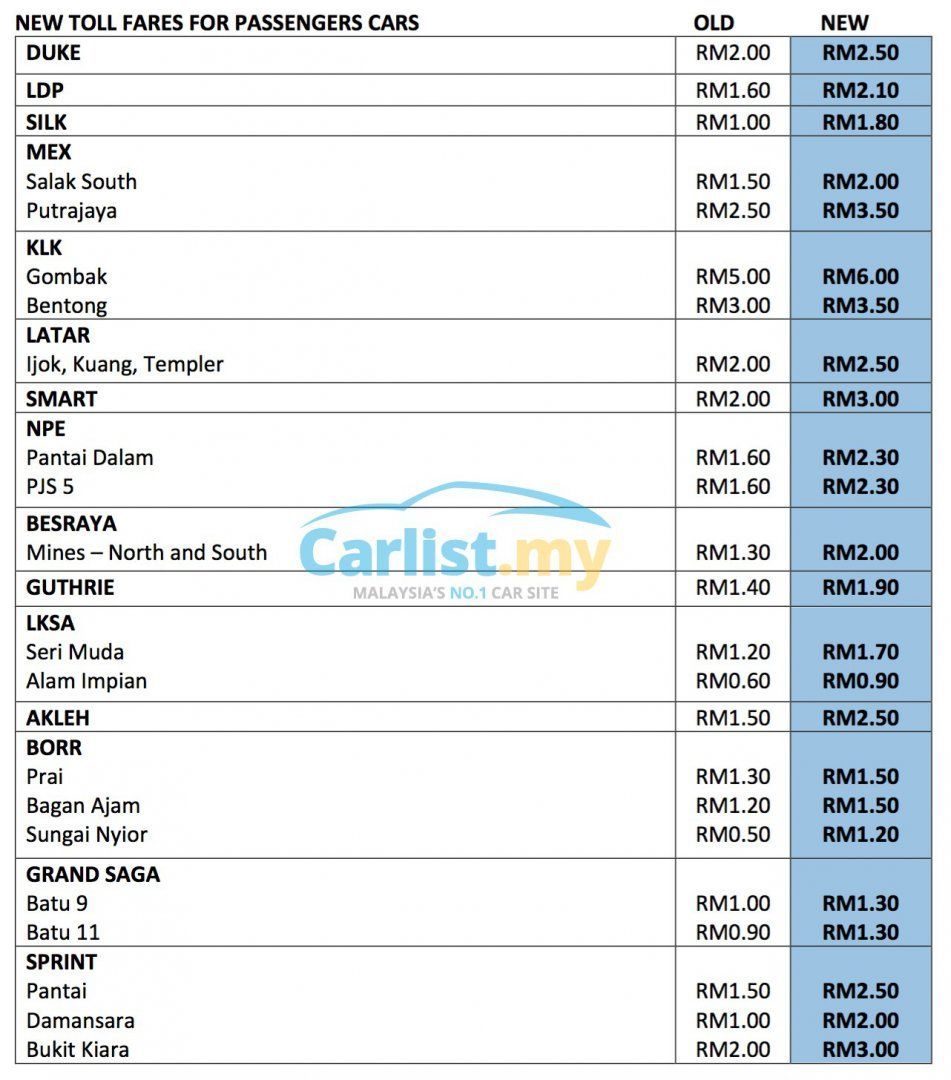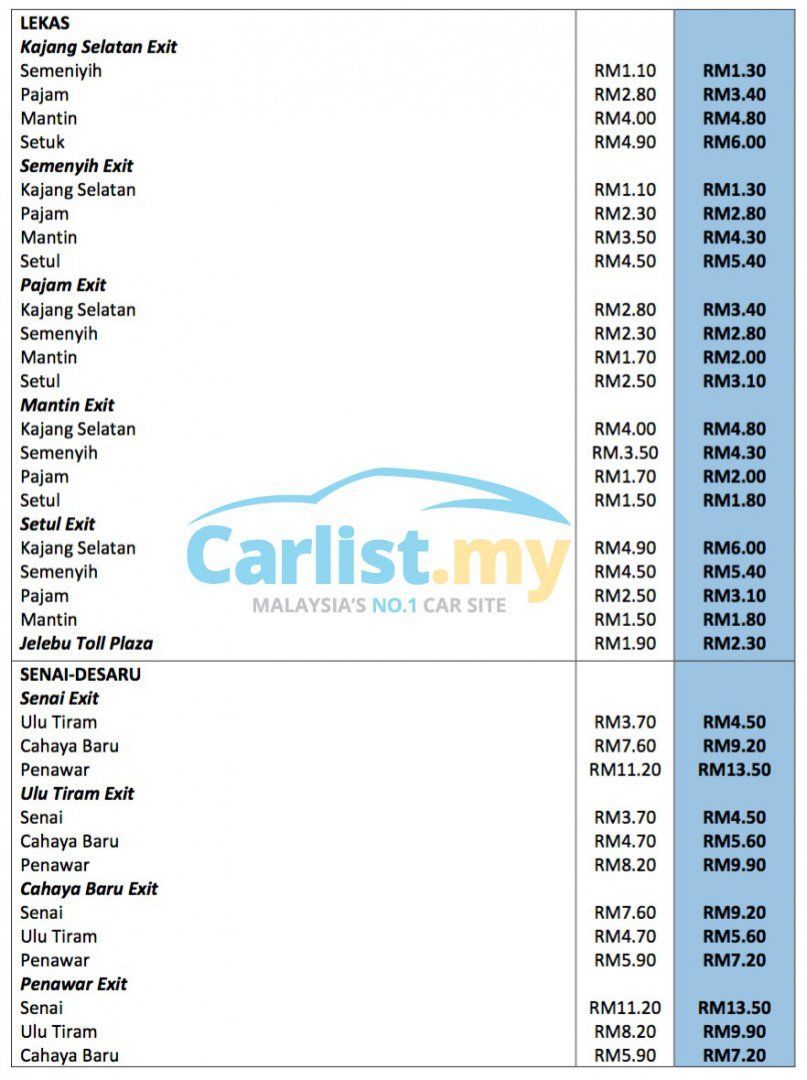 ---
---
---
---
留言