Paris 2018: Vietnam Now Has Its Own Car Brand, VinFast
所有资讯 The Paris Motor Show 2018 witnessed the launch of a brand new automotive player from the ASEAN region, VinFast. The company also unveiled two models, the sedan named LUX A2.0 and the SUV named LUX SA2.0.
VinFast is a subsidiary of Vingroup, Vietnam's biggest private enterprise, with interests in several market sectors including retail, construction, real estate and education.
In order to build a successful automotive business from scratch within a short period of time, VinFast, led by Vingroup Chairwoman, Le Thi Thu Thuy is joined by senior executives and professionals from global automakers, including James DeLuca (Trading and Production), David Lyon (Director of Design), Shaun Calvert (VP of Manufacturing), Kevin Fisher (VP of Engineering), and Roy Flecknell (VP of Planning and Program Management).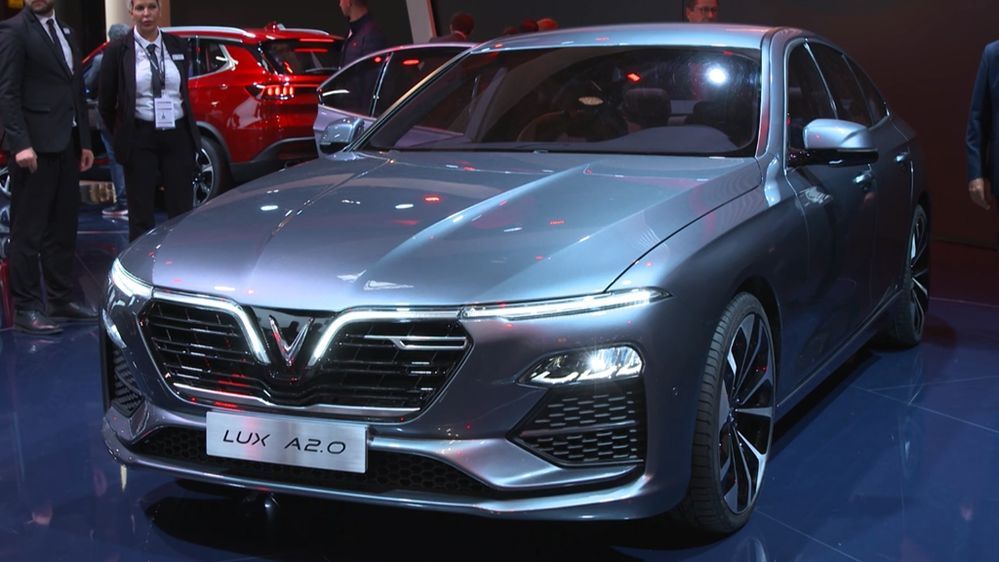 The exterior design sketches of both the sedan and SUV models were selected through a vote by the Vietnamese consumers just a year ago. David Lyon's team then worked with Pininfarina to bring the concept sketches to production.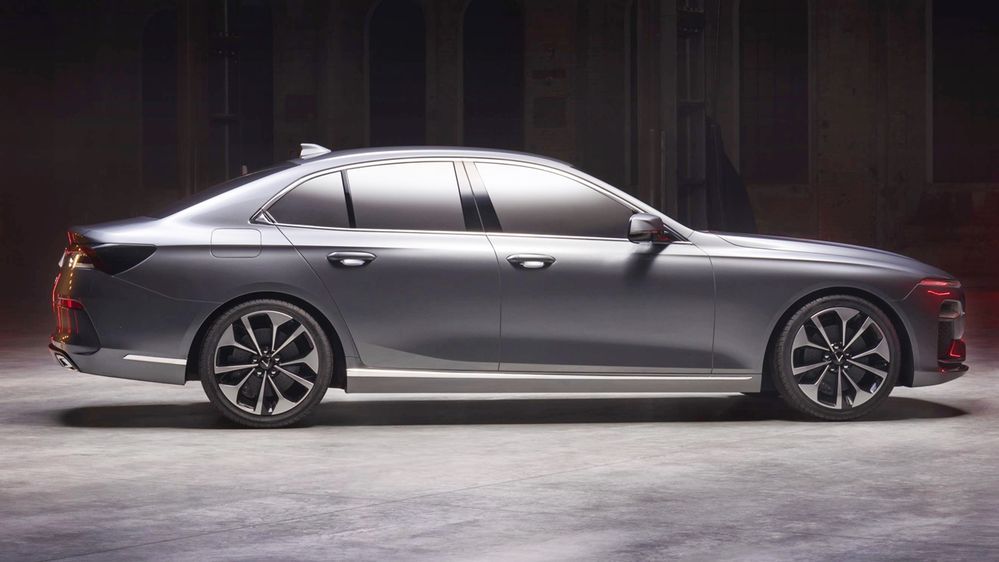 Both models feature a distinctive front design with an asymmetric VF motif. The sedan measures 4,973 mm in overall length with a wheelbase of 2,968 mm and a width of 1,900 mm. These dimensions place it in the region of premium European sedans (BMW 5 series, Mercedes-Benz E-Class, and Audi A6).
The LUX SA2.0 SUV meanwhile is slightly shorter in length (4,940 mm) with a shorter wheelbase of 2,933 mm but wider at 1,960 mm.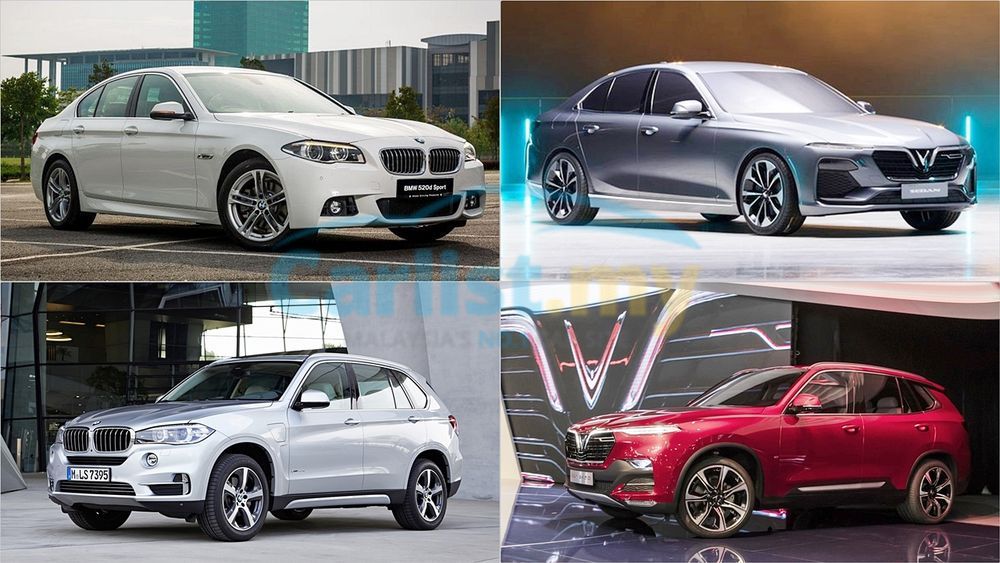 While it is not publicly mentioned, both models are heavily based on BMW models- the LUX A2.0 sedan is based on the F10 5 series and the LUX SA2.0 SUV is based on the F15 X5 series.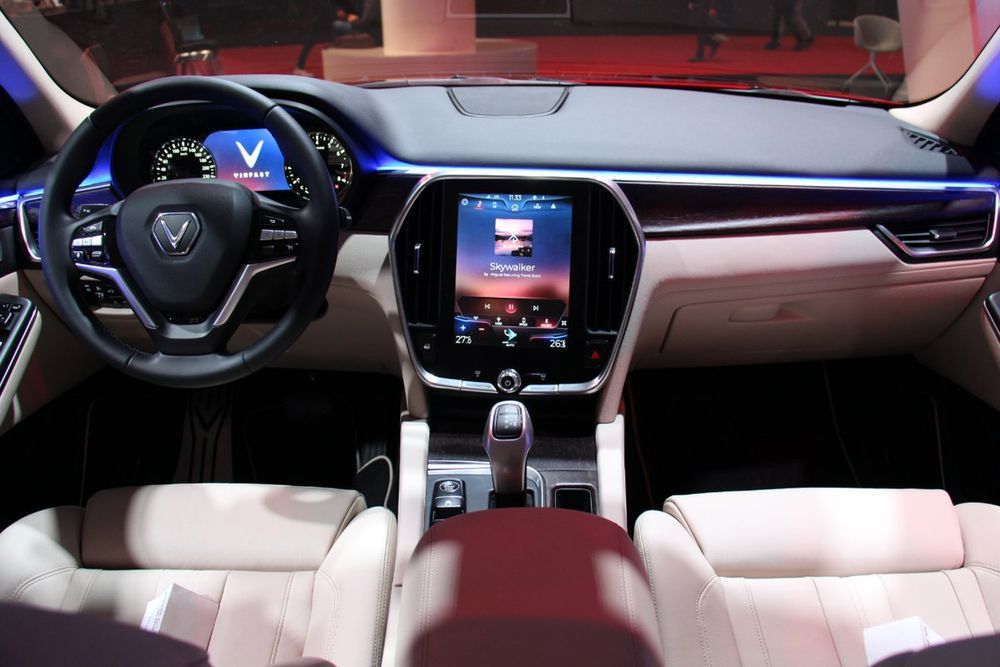 Inside, both models defer quite significantly from the base BMW vehicle. The dashboard features a large 10.4-inch touchscreen that is designed to house all the controls for entertainment, navigation, climate, and vehicle settings.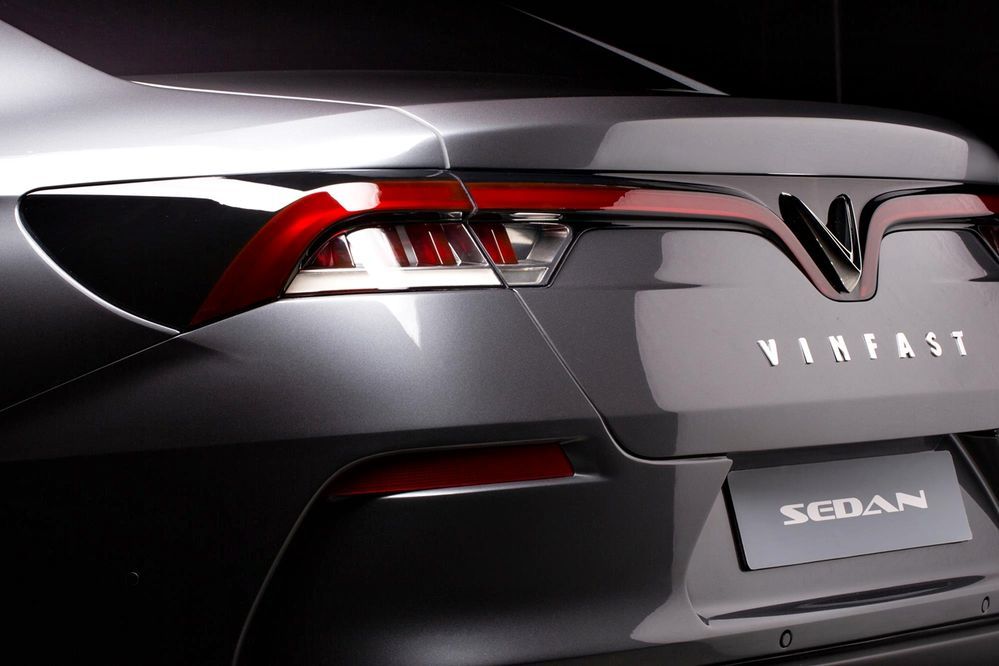 As the model name denotes, both vehicles will be powered by an engine displacing 2.0-litres. Maximum outputs for the turbocharged in-line four-cylinder engine are 231 PS and 350 Nm of torque. The engine will be paired with a ZF 8-speed automatic transmission delivering traction to the rear wheels, with the SUV model having an option for all-wheel drive.
The LUXA2.0 sedan also has an option for a lower state-of-tune in the 2.0-litre engine of 176 PS and 300 Nm of torque. The company says it will accelerate the sedan from rest to 100 km/h in 8.9 seconds.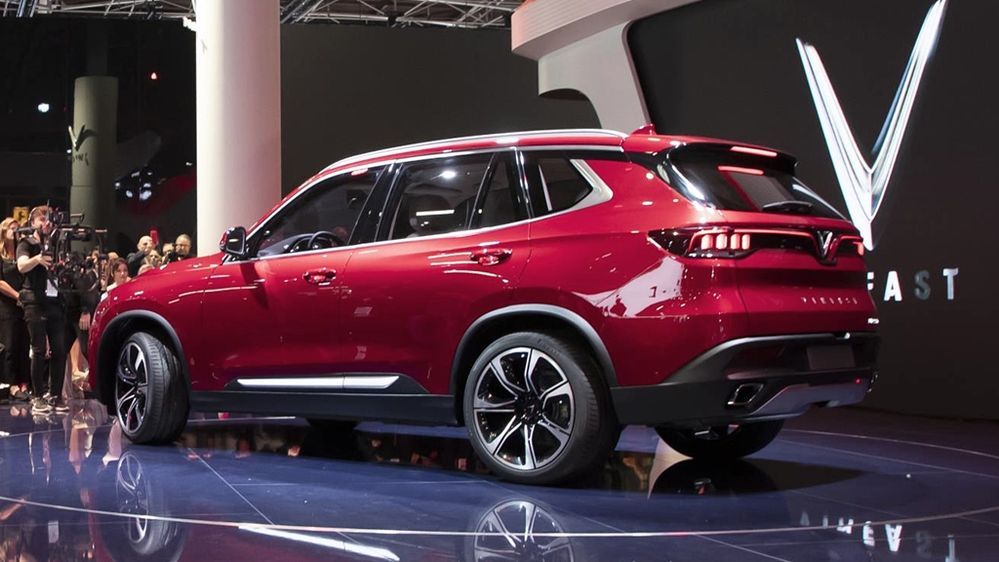 When fitted with the higher output engine, the company expects the sedan to set a time of 7.1 seconds. The SUV meanwhile aims to achieve a time of 8.9 seconds and 9.1 seconds, reflecting rear-wheel drive and all-wheel drive configuration respectively.
VinFast has also calibrated the powertrain to local requirements, with preference to more powerful and smooth torque response from the car, without needing to downshift. A similar 'customer clinic' programme was undertaken with Magna Steyr to help calibrate data points for the ride and handling set-up.
There are no details to the safety features and equipment, but the company has mentioned they are targeting to achieve a five-star rating in ASEAN NCAP testing.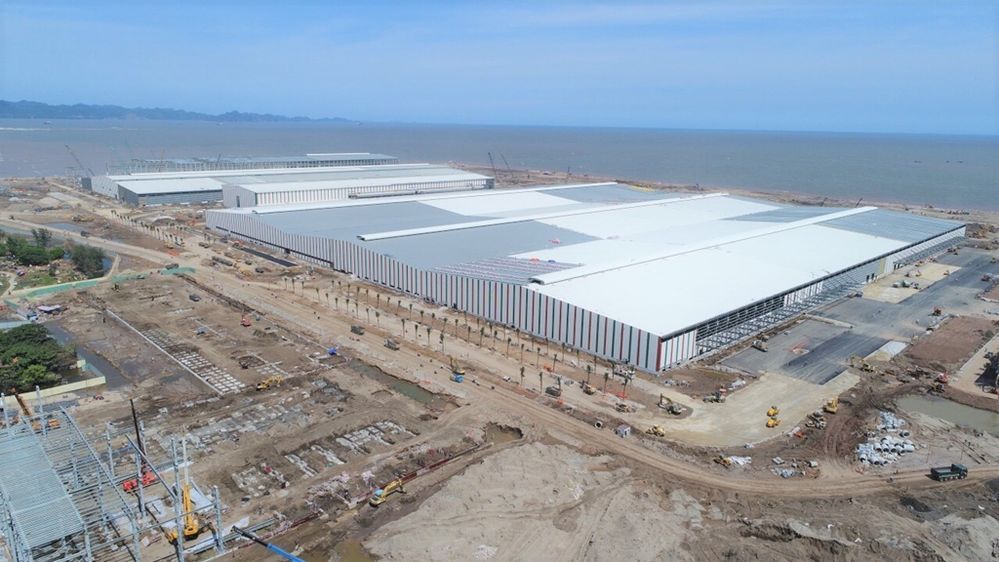 VinFast vehicles and other mobility products from Vingroup will be manufactured at a modern 335-hectare plant located in Hai Phong, northern Vietnam. Domestic sales of LUX A2.0 and LUX SA2.0 are scheduled from September 2019 and heading to international markets in 2020 which will be led by VP of Sales, Lê Thanh Hải.
---
---
---
留言