Pickup Trucks, the Unsung Heroes of MCO Lockdown
汽车专题 While we human beings have been ordered to limit our movements as much as we can by our leaders to prevent the COVID-19 virus from spreading, the things we need such as food, groceries, as well as other essentials still need to be transported in order to ensure that our day-to-day lives go on as smoothly as possible.
Large commercial vehicles aside, one type of vehicle that is needed more than ever during this lockdown is none other than the pickup truck.
Be it medical equipment for hospitals, providing medical assistance to folks living in rural areas, fresh vegetables and other food items from farms to shops and homes, or any other items that needed to be delivered to doorsteps, every time there is a need for things to be transported, pickup trucks are there to save the day.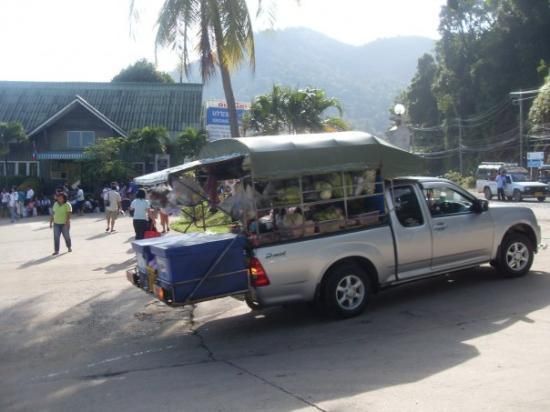 Thanks to their impressive load capacity, pulling power, good fuel economy, durability, and reliability, pickup trucks have been doing exceptionally well in providing frontliners from various industries the opportunity to fulfil their duties and tasks, and this is not only in Malaysia but on a global scale.
Take Thailand for example – "Phum-Phung" trucks, which were a prominent feature in Thailand in the past, have made a comeback. These are the pickup trucks that normally sell groceries that are brought straight from the fresh market to housing areas.
In Malaysia, vegetable suppliers, like e-Petani here, are depending a lot on pickups to transport fresh vegetables from Cameron Highlands straight to homes in the Klang Valley, and this is just the tip of the iceberg.
Even the Royal Malaysian Police and Malaysian Relief Agency as pictured below, are relying on 4x4s to reach out to people, conduct rescue missions, and to assist in road blocks.
Just like the few examples here, many more organisations and individuals all over the world are depending on their pickup trucks to provide whatever assistance they can, and to make sure that the people get all the essential services and products that they need.
That being said, it would not be an exaggeration to say that pickup trucks played a big role in helping us to battle the global COVID-19 pandemic, would it?
How about you? Are you a pickup truck owner with a story to tell about your trucks contribution during the MCO period? Let us know in the comments section below!
---
---
---
---
留言