Porsche Puts 911 Speedster Into Production, Just 1,948 Units
所有资讯 Remember a couple of months ago when Porsche revealed the 911 Speedster concept? That concept has finally made it to production, and there will be just 1,948 units of this special edition vehicle made. That sounds like a lot for a limited run model, but the 911 is one of the most popular sports cars on the planet so you can be sure that there will be plenty of units bought up even before the car hits showrooms.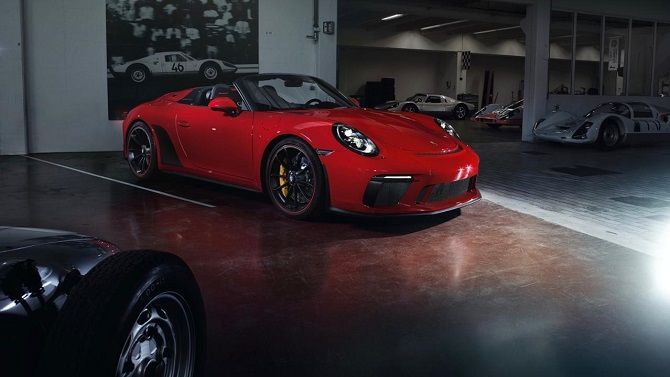 Between concept and production, a couple of things have changed. The tonneau cover roof has been replaced with a more practical mechanism that tucks away underneath the rear cowl - a cowl that's stylized with its double bubble design that really gives this 911 Speedster its defining looks. The window frames remain shortened which also gives the 911 Speedster a unique side profile.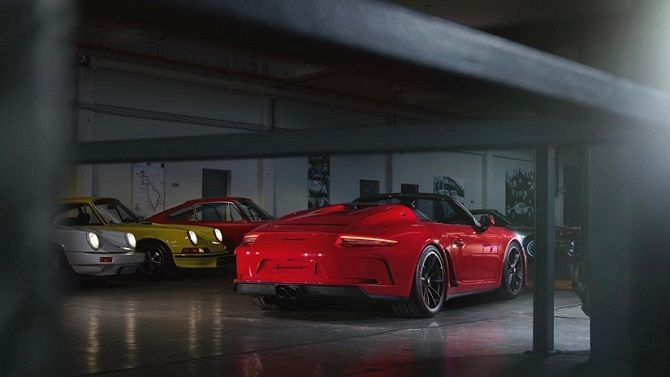 Some components have been taken off other 991-generation variants, such as the rear spoiler and rear apron which come off the GT3 Touring. Parts bin specials are not the best words to use to describe a Porsche, but if a certain component works well for the design brief there's no reason to engineer an entirely new component. The powertrain is off the 991 GT3 facelift (with a couple of emissions tweaks), which means it's a 4.0-litre flat-six engine pushing 510 PS with a redline of 9,000 rpm. A six speed manual transmission is the sole option.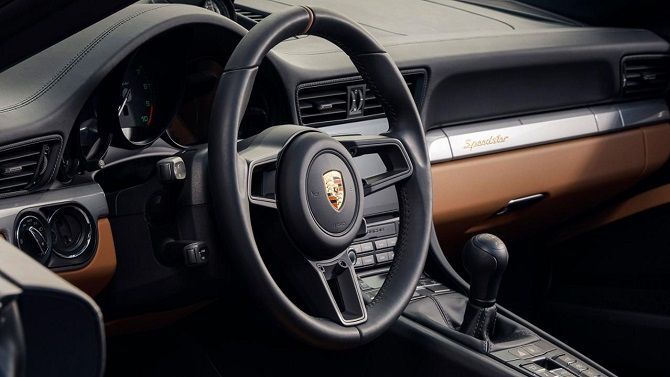 This will be the last of the 991 variants to be developed and put into production, as Porsche already has the upcoming 992 to start rolling out as soon as it can. This 911 Speedster is a fitting send-off for one of the biggest technological leaps forward for Porsche (the introduction of small turbocharged engines across the range), and a strong homage to Porsche's past.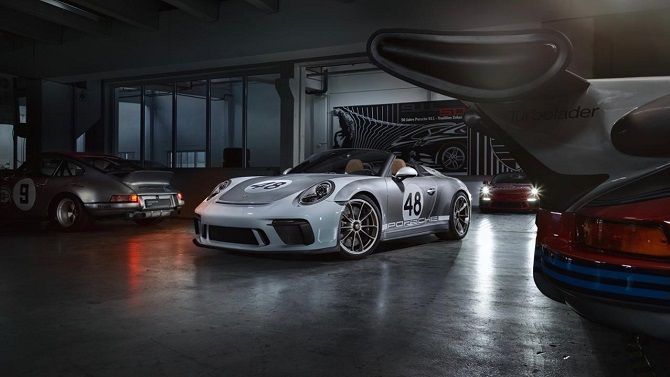 At its core, this 911 Speedster is a 991 GT3 with retro chic, what with its four-wheel steering and the full suite of control systems. It's a 911 Targa in operation, but more akin to a Spyder in design. Will you be one of the 1,948 lucky owners to have one of these in your garage?
For the best deals on Porsche models, click here.
---
---
---
---
留言