Pre-owned luxury cars under RM150k - what are your options?
购买指南 The Malaysian automotive market has a wide variety of luxury cars from virtually all automakers, but a pre-owned model can sometimes make more sense to purchase, especially for those who want to watch their spending.
---
Because luxury cars tend to get their biggest hit in depreciation in the first few years, your best chance of owning one if you're watching your wallet is through the pre-owned market. Just because they are now worth a lot less than when they were brand new doesn't mean there is something wrong with them.
Most of the time, new luxury car owners have the sheer financial might to get the latest models from auto manufacturers, so when they decide they want the latest and freshest cars, they will usually sell or trade in their vehicles just to make space for the new one.
Besides, luxury cars are usually conceptualised, tested, and manufactured to higher than average standards, which means they are still good for many years to come.
One of the best places to hunt for pre-owned luxury cars is CARSOME. They have a wide variety of pre-owned luxury cars under RM150,000 across all body types.
If you're interested in pre-owned luxury cars but need help deciding what to go for, here are five excellent pre-owned luxury cars under RM150,000 that are currently available on CARSOME.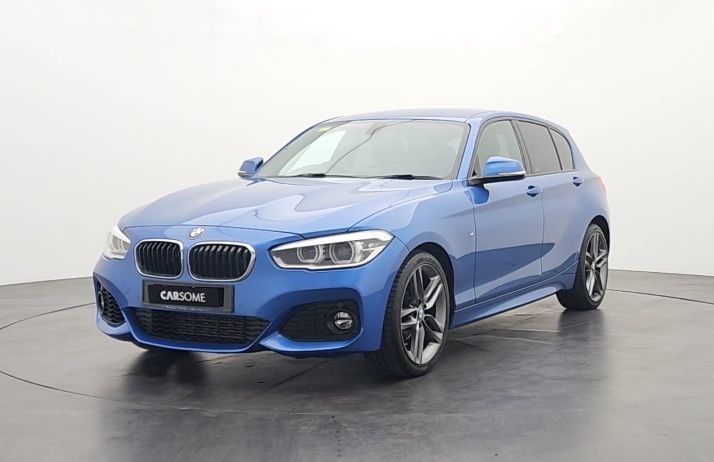 1. 2nd-Gen BMW 118i M Sport 1.5
Suppose you'd like a do-it-all vehicle, capable of operating as a weekday car but is also fun for those spirited drives on the weekends. In that case, you might want to consider the second-generation BMW 1 Series LCI (F20), the last generation rear-wheel-drive 1 Series.
While it is not the most spacious of hatchbacks or the most potent car in BMW's line up of vehicles, it makes up for it in the amount of sheer driving pleasure because of its rear-wheel-drive characteristics, light weight, and handling balance.
Unlike the newest third-generation BMW 1 Series or its competitors, which are all front-wheel drive, there's a sense of 'hooning' to the car thanks to its 50:50 weight distribution.
Some might say that the 1 Series sacrifices space for pure mechanical lust, but then again, if driving excitement is your poison and you're single and carefree – happy with your car, you shall be if you drive a second generation 1 Series.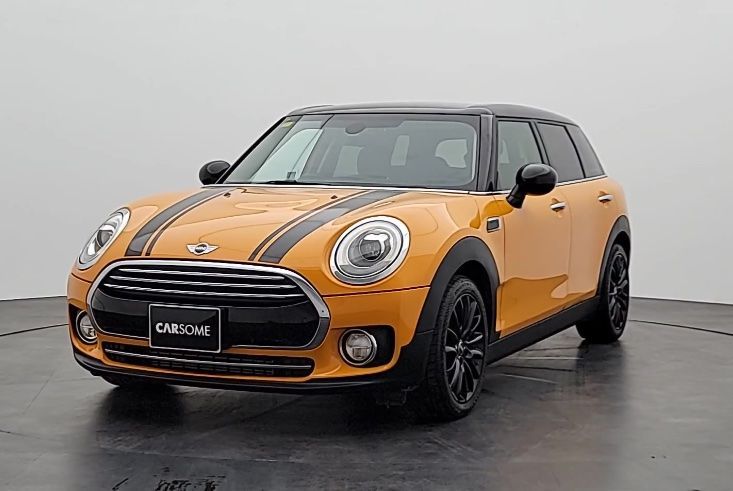 2. 2nd-Gen MINI Cooper Clubman 1.5
Ironically, though bigger, MINI's identifiable styling works well in the second-generation Clubman as it is stretched over the Clubman's enlarged dimensions. Compared to the previous generation's two-and-a-half-door layout, the F54 Clubman sports four proper conventional doors, which makes it more usable than the older vehicle.
Although some things were changed, the Clubman retains the nameplate's two-piece barn-door style tailgate, where according to MINI, the two-piece tailgate was kept as it was an integral part of the Clubman's identity. Whatever it is, we are happy that MINI has kept the barn-style doors, as it's just so unique and cool.
Nevertheless, the lively steering which MINI is known for is still there, the throttle is responsive as ever, and the larger dimensions have given it a more settled ride. Consider it a grown-up Clubman, one that can be appreciated across all demographics.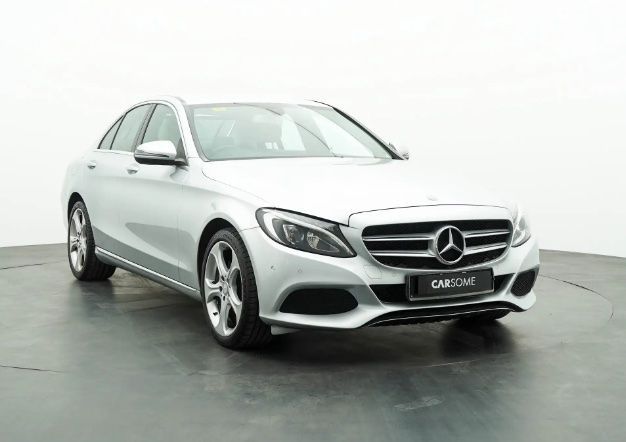 3. 4th-Gen Mercedes-Benz C200 Avantgarde 2.0
It's been largely said that the W205 Mercedes-Benz C-Class was the car that brought the groove back to the C-Class range, featuring better styling, lighter structure and a new breed of powerful and efficient turbocharged engines.
Since the A-Class became the new entry-level Mercedes, the Stuttgart-based firm decided to up the ante with the 4th-Gen C-Class, which after its launch, got many experts calling it the mini S-Class.
Yes, the W205 C-Class is not the latest C-Class available, but it still looks modern and current, which is a testament to its design.
The brunt of the variants was powered by a singular turbocharged 2.0-litre petrol power plant in various states of tune, but what proved one of the most popular variants was the simplest of the 2.0-litre models: the C200 Avantgarde. It packs a turbocharged 2.0-litre petrol engine pushing 184 hp and 300 Nm of torque – not mind-blowing figures, but certainly no slouch either.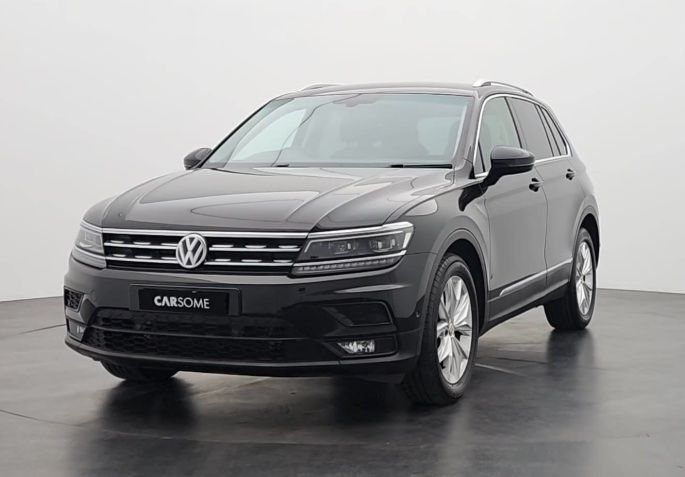 4. Volkswagen Tiguan Allspace Highline 1.4
It wasn't so long ago that the only Tiguan available in the market was the five-seater short-wheelbase version, but with the growing appetite for seven-seater cars in Malaysia, Volkswagen Malaysia decided to decommission the five-seater for a long-wheelbase Tiguan, called the Allspace.
While the additional two seats at the very rear of the car might not be suitable for adults on long journeys, they can comfortably accommodate a couple of children for all occasions. The seats also come in handy when you need to ferry family and friends around town or on shorter trips.
If you do not need extra seats, the third row of seats can be folded flat for extra boot space, offering up to 700 liters and a whopping 1,775 liters of boot space with the second row collapsed as well.
The Tiguan Allspace Highline comes with the more familiar 1.4 TSI engine that pushes 150 PS and 250 Nm of torque to the front wheels through a six-speed wet-clutch DSG dual-clutch transmission. That being said, even the Highline version, which is basically the entry-level Allspace comes very generously equipped with excellent convenience features such as keyless entry, reverse camera, leather interior, full LED headlights and many more.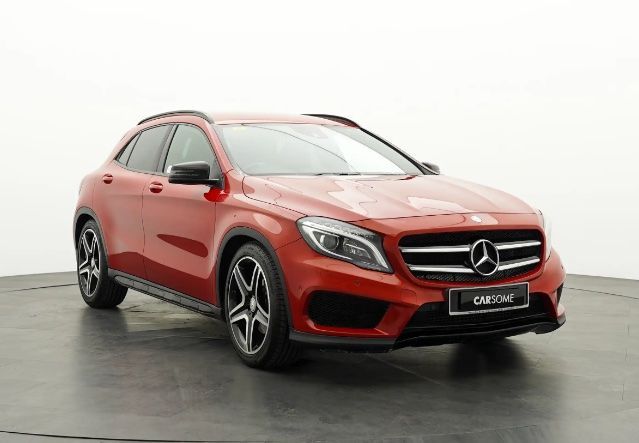 5. Mercedes-Benz GLA 250 4MATIC 2.0
It's rare for a previous generation car to be better looking than the one that replaced it, but the first generation GLA in our opinion, is a much better looking crossover than the ones that are sold now.
The GLA 250 has the same powertrain as the same generation A 250, but thankfully, the suspension isn't. This means that despite the go-faster aspirations of the car, the trade-off isn't a hard and uncomfortable, track-minded ride quality.
The GLA 250 still benefits from a sporty arrangement, but one that doesn't nearly hammer your spine like the AMG-tuned one does in the A 250.
Being a crossover, Mercedes has included its Off-Road Package as standard equipment in the GLA 250. What you get from the package includes a Downhill Speed Regulation (DSR) feature, which moderates how quickly you descend a hill, slope, etc.
At a speed determined by yourself and a push of a button, the car will keep crawling downwards, managing transmission shifts, acceleration, braking, ESP and ABS. It is a great party trick to show your friends and might come in handy one day if you're going down a slippery slope.
_______
So there you have it, five examples of very desirable luxury cars in tip top conditions minus the tip top price tag, all of which can be available with a little digging at CARSOME.
From MINI to BMW to Mercedes-Benz to Volkswagen. With a budget of RM150,000 and under, you could be the owner of something very posh, German, and CARSOME Certified.
CARSOME Certified is the The Trusted Way to Buy a Car, providing customer reassurance like no other with a comprehensive 175-point inspection and refurbishment program conducted by qualified and skilled technicians, setting a new standard in the pre-owned vehicle experience. Best of all, each CARSOME Certified car comes with a 1 year warranty and 5-day money-back guarantee.
---
---
---
---
留言