Review: 2021 Mercedes Benz GLB 200 - A Small SUV That Is Big On Practicality
评论 The GLB 200 might be the entry-level GLB, but it doesn't feel anywhere entry level in my opinion.
---
Just as you think that Mercedes Benz cannot produce more SUVs, they come out with another one, filling yet again another small void in their expansive SUV line up.
Sitting between the GLA and GLC, the GLB is Mercedes' new smallish SUV that is probably more practical than the two Mercedes models it is sandwiched in between.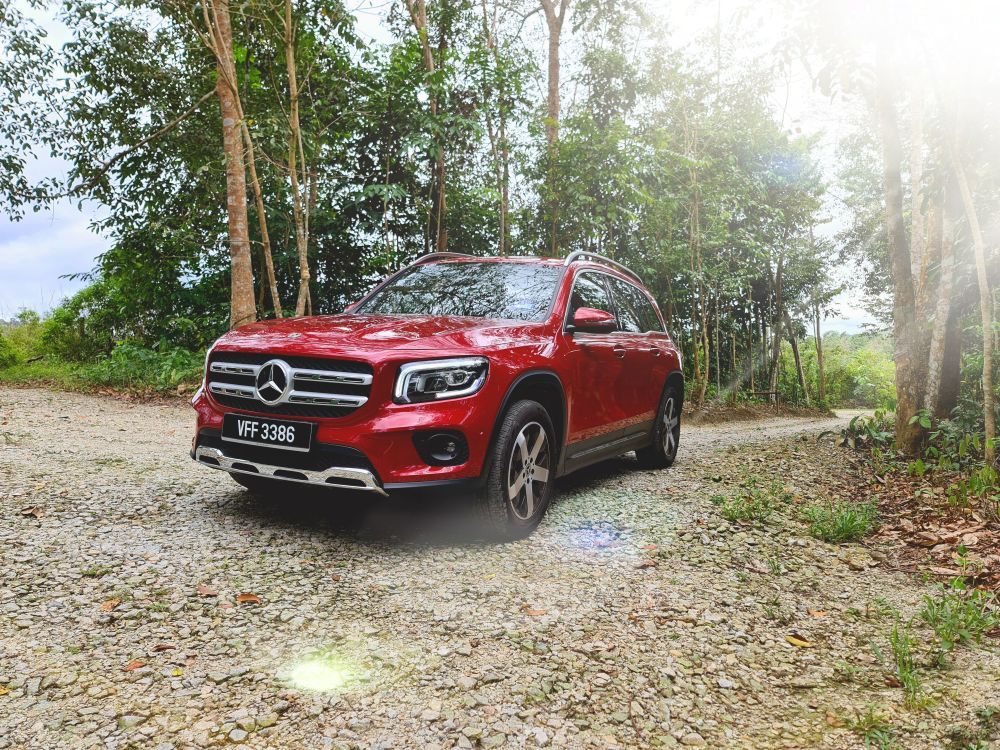 There are three variants of the GLB available in Malaysia, the GLB 200 Progressive Line, GLB 250 4Matic AMG Line and an AMG model, the GLB 35 4Matic.
Mercedes-Benz Malaysia gave us the entry-level GLB 200 Progressive Line for a review, and it really did provide us with the opportunity to see why MB thinks that we need this car in the world.

Many have said that the GLB is a baby G-Wagon, but we beg to differ because its more of a baby GLS than anything else. It looks like it's a direct descendant of Mercedes' biggest SUV but just a miniature version.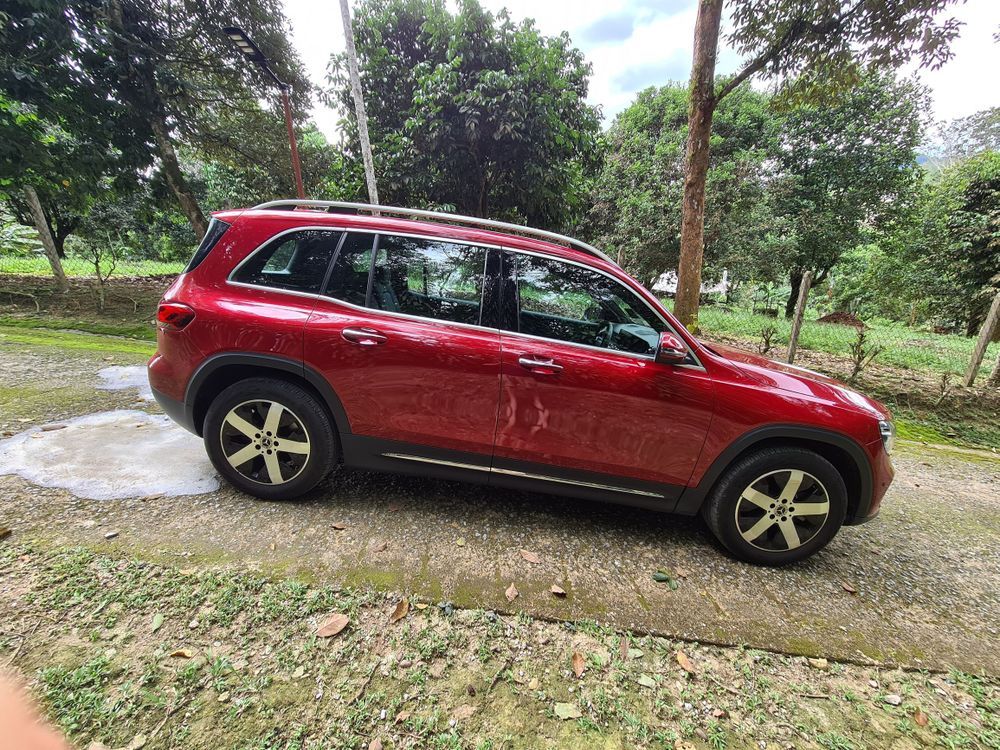 Who is the GLB for? People who love the idea of owning a smallish Mercedes SUV that can carry more than five people yet it won't cost them an arm and a leg to buy one. How did Mercedes get the price to be so low? Well, despite its rugged SUV styling and looks, it is built on the same front-wheel-drive platform as the GLA, which is actually a platform that is heavily borrowed from Mercedes' most entry-level car, the A-Class hatchback.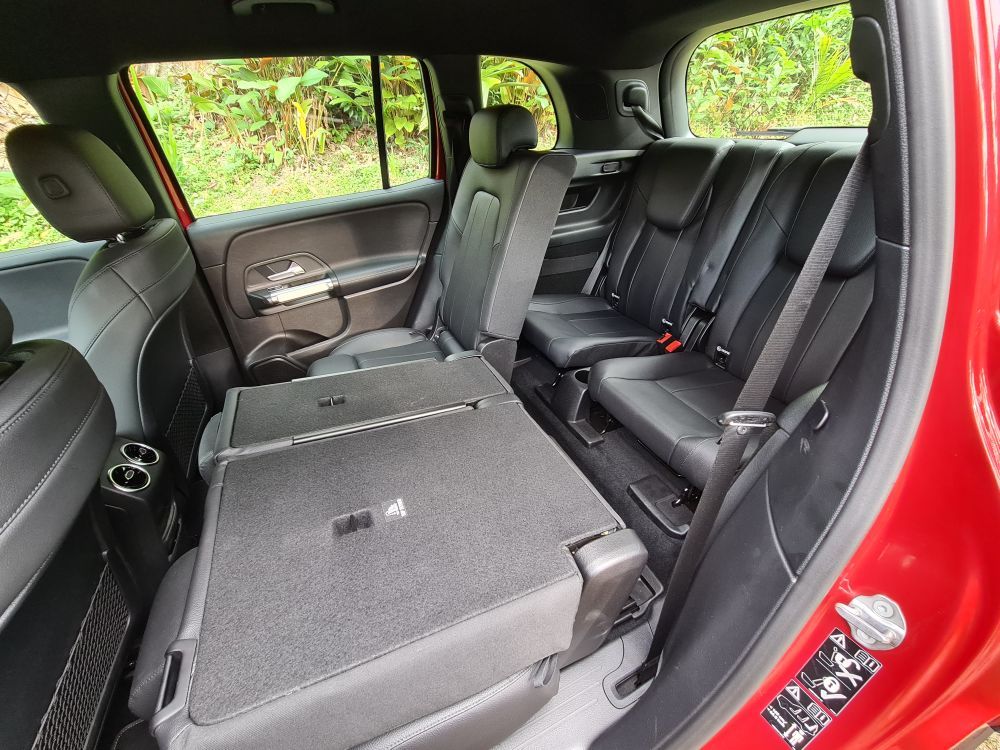 Platform aside, the GLB is longer than the two models mentioned as it is 10cm longer between the front and rear wheels, to make space for that third-row of seats that sits flush into the floor when it is not needed. Looking at the dimensions, the GLB is nearly as big as the GLC thanks to its height and squared-off styling.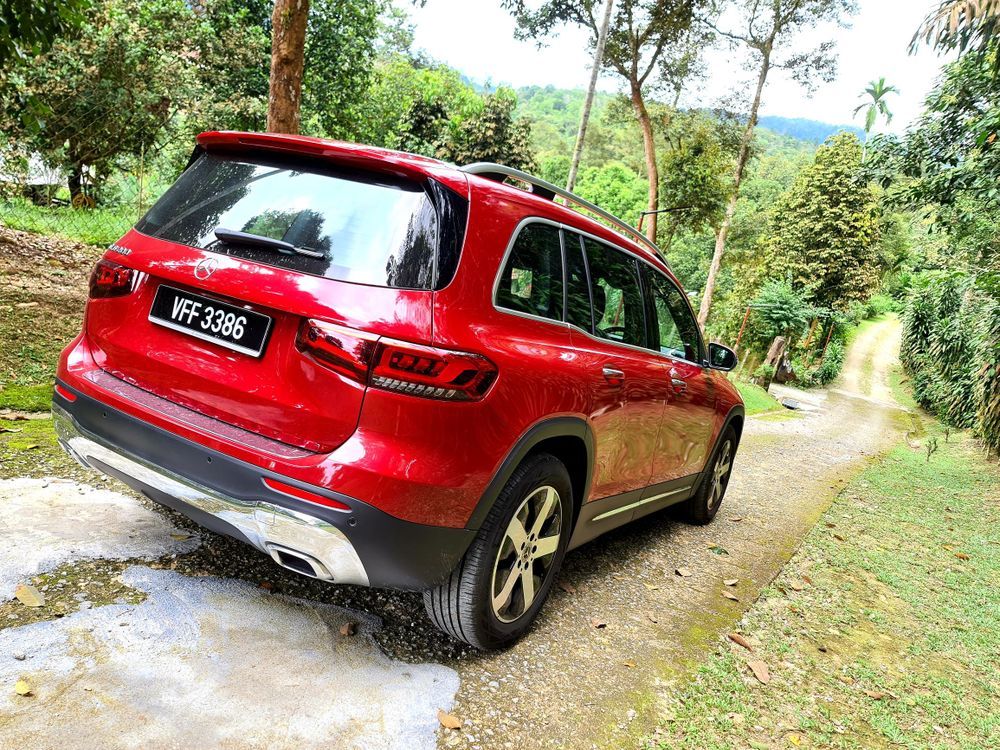 No matter what your opinion on the size is, there's no denying that the GLB is one handsome car, even in the entry-level GLB 200 form. The exterior styling does project strength and ruggedness while the interior just oozes class and sophistication.
The cockpit of all smaller Mercedes-Benz's is mostly identical, but the GLB has this added touch of SUV machismo to it. A combination of shiny metal looking trim and heavy-duty looking plastic flanks the steering wheel and widescreen infotainment/meter cluster display. It's pretty futuristic to look at, and the controls are all quite intuitive.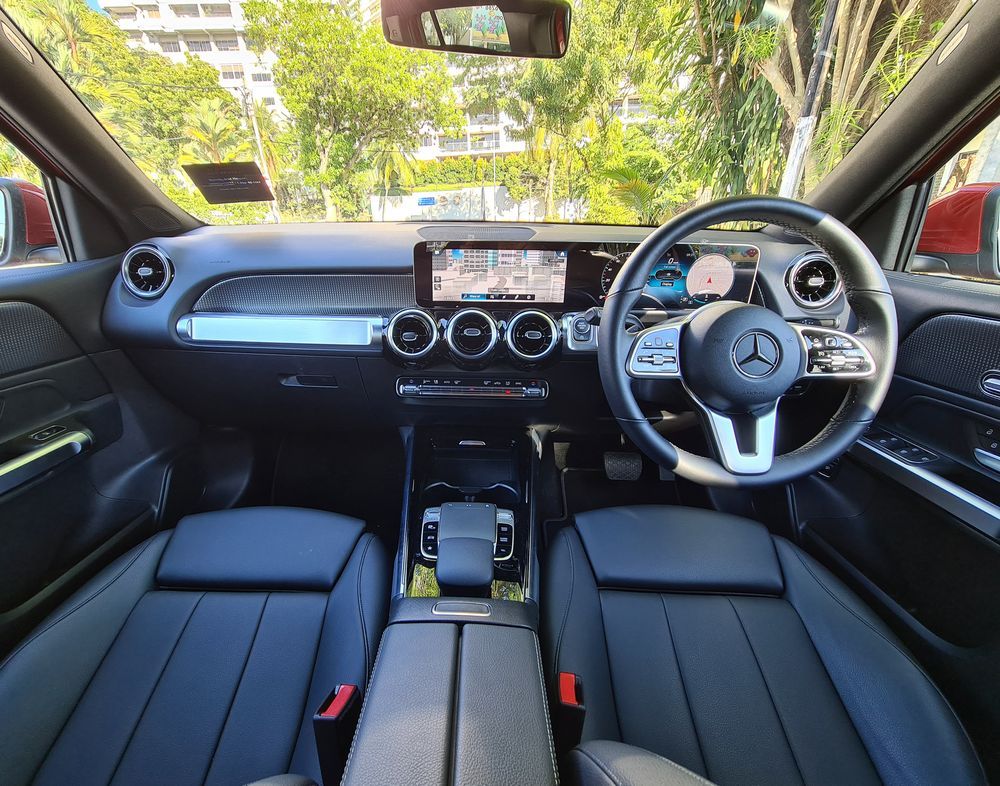 Saying that however, there's just nothing special about the cockpit, but then again, we have been spoilt by the suaveness and luxury its bigger brothers provide.
The front seats are supportive and comfortable while the second-row seats are best used by two passengers instead of three - as the hump in the middle is really not suitable for adults on long journeys. But of course, the piece de resistance of the GLB is the third-row seats so what are they like?
In all honesty, they are more for kids than anyone else. You can fit adults back there sure, but you'd have to play a bit of border control to get the legroom just right between the second (it can be adjusted forward and backwards) and the third-row. For us little Asians, headroom is adequate in the third row, but taller adults might hit their head on the headliner if it gets bumpy. But then again, despite its small misgivings, the two extra seats at the rear is a useful feature, something that a family person like me would hold dear to his heart.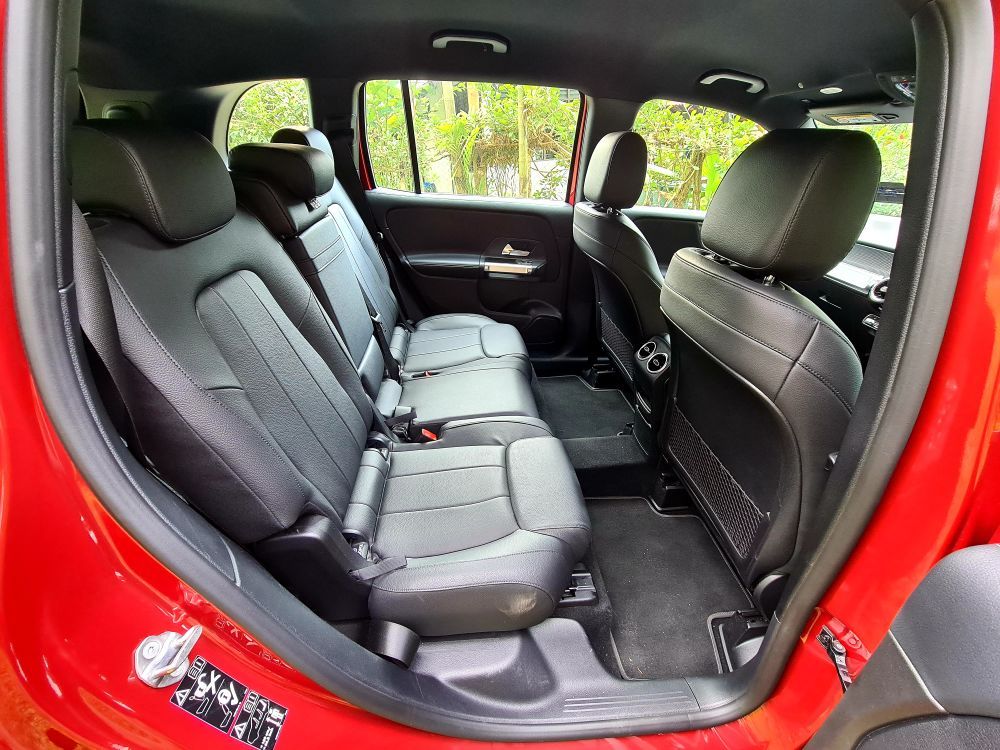 Driving the GLB 200, you'd think that the SUV would have a typical 1.5-litre turbocharged engine, but the GLB 200 is powered by a 1.33-litre turbocharged four-cylinder petrol engine producing 163 hp and 250 Nm of torque, paired to a Getrag seven-speed dual-clutch transmission.
Power is sufficient even when the car is fully laden, but it is a bit jerky during initial acceleration - an inherent dual-clutch character. Once it gets going though, it's as smooth as any Mercedes. Mercedes' turbocharged engines are superb and this one is no different despite its smaller displacement.
Seeing that the GLB 200 comes with comfort suspension, you'd think that the SUV would handle badly, but it's quite alright, you know. The car feels tight, doesn't wallow as much as I thought it would and has a good planted feeling. The steering feels a bit light, but you'd probably love that when manoeuvring around town when it has to navigate through tight parking spots and city streets.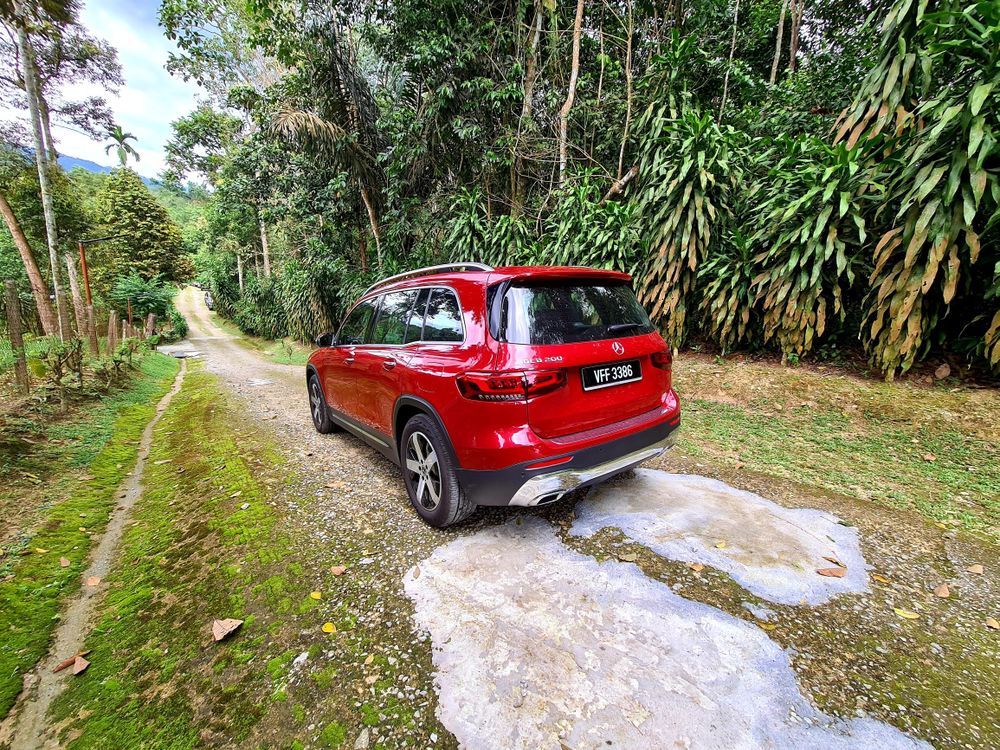 Since it is an SUV, what is it like in the rough? Despite not having the GLB 250's all-wheel drive (4MATIC) and Off-Road Engineering package, which adds an additional drive mode to the Dynamic Select system, it does pretty much handle itself.
We had the opportunity to take it on some gravel tracks and some horrible old roads. Despite slipping a little bit on an incline on the gravel path, traction control did its job and provided good grip. The suspension also seems to handle big holes in the road well and never really caused any concerns when going through old secluded laneways.
To be honest the best bit of the GLB 200 on top of all the good stuff it already has, is its fuel consumption. With a fuel economy of 7.2 L/100km, it just feels that the fuel is going to last forever. We went everywhere fully laden and it still sipped fuel despite carrying all that weight around.
With all of that being said would we recommend the GLB to anyone? If you're a family person who might need to occasionally ferry extra family members around on top of your own, then yes, the GLB is a perfect SUV for you.
If you're just a normal person who likes a brutish looking car and likes a lot of space so that your car can be practical when called upon, then yes, the GLB is for you.
But if you plan to carry seven adults everywhere, then there are more spacious cars out there. If budget is also a problem, then there are cheaper cars out there than can probably deliver the same if not better results.
SPECIFICATIONS:
Price: RM 269,118.15 OTR (5% Sales Tax) w/o Insurance
Engine: 1.3L turbocharged 4-cylinder engine
Transmission: 7G-DCT 7-speed dual-clutch automatic transmission
Horsepower: 163
Torque: 250 Nm
Fuel Consumption: 7.2L/100km (combined)
Safety and Assistance: Reverse camera, Active Parking Assist with PARKTRONIC, Active brake assist, PRE-SAFE® system, HANDS-FREE ACCESS, KEYLESS-GO, Kneebag, TPMS, EASY-PACK Tailgate, Anti-theft alarm system, TIREFIT, Rear selt belt status indicator
---
---
---
---
留言