Rolls-Royce Develops A Picnic Hamper For Their Zenith Collection
Live Life Drive There are two kinds of Rolls-Royce customers. There are those who use them as a means of transport, stepping confidently out of the back seat and into the spotlight wherever they choose to go. And then there are those who prefer to be seated firmly in the driver's seat, willing to travel long distances in search of new and exciting adventure. The latter case are stronger candidates for the Phantom Drophead Coupe and Phantom Coupe models, which are taken to their bespoke extremes in the Phantom Zenith Collection.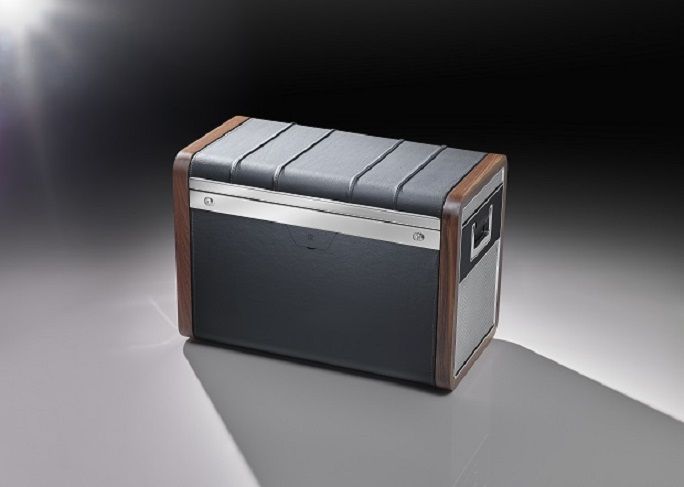 For the adventurer, one of the greatest freedoms is being able to stop anywhere for a meal. It allows for some truly spectacular memories when you dine in the company of an extravagant landscape or a beautiful sunset- the kinds of things you will only ever encounter on the open road. For this, Rolls-Royce commissioned a bespoke picnic basket that completes the trinity of limited edition items in each of the Zenith Collection models. The basket, along with the ingot from the Phantom production line and the car itself, are items unique to the collection.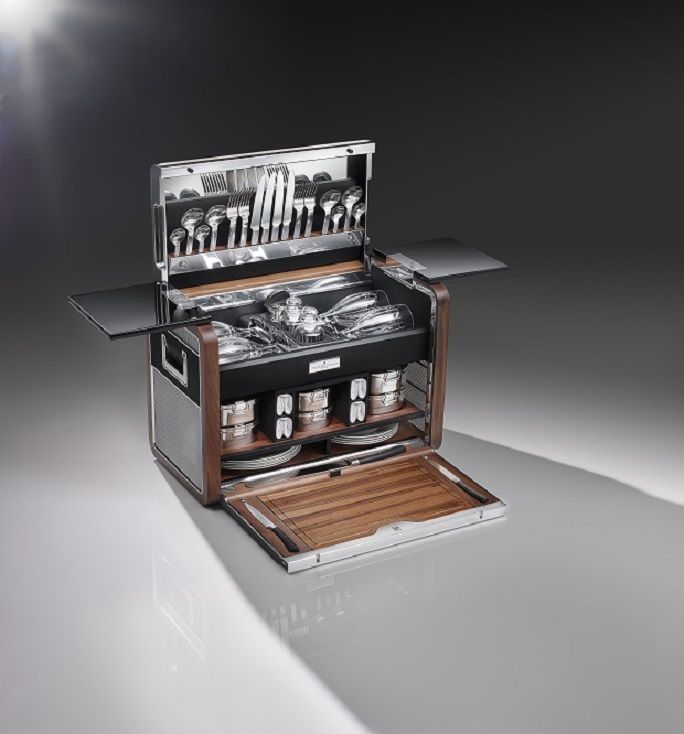 As you would expect from Rolls-Royce, this isn't your mother's picnic basket. In fact, it's less basket and more akin to the kind of food carrying case you might find in a high end aeroplane. The main construction material is American Walnut, with three different options for the leather trim that will reflect what the owner has chosen for their car. There is Ardent Red leather with black piping, Navy Blue leather with white piping, and Black Anthracite leather with seashell piping.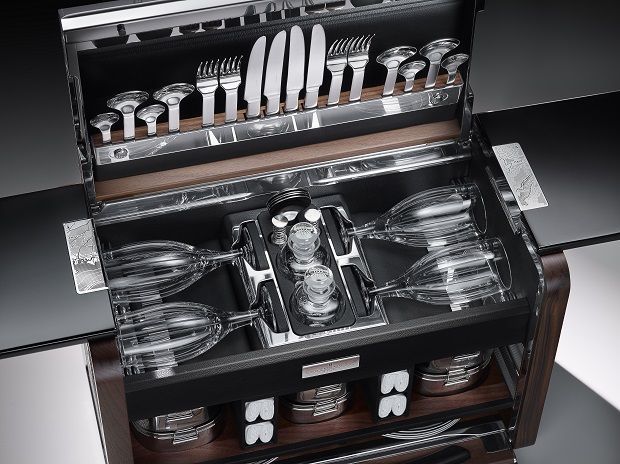 An internal plaque ties the basket with the car, matching the one-of-50 number that the car comes with. Two piano black picnic tables unfold from the centre, revealing a row of crystal wine glasses and handmade stainless steel cutlery. The tables themselves are engraved with the locations of the global debut of each Phantom variant: Villa D'Este for the Drophead, and Lake Geneva for the Coupe. There are even Rolls-Royce embroided napkins and an American Walnut chopping board to hold cheeses and whatnot. The picnic basket works in tandem with the split tailgate seating and champagne glass holders built into the rear of these Phantom models, making for a more complete experience.
---
---
---
---
留言