 Subaru has a long motorsports history, but attacking the track is something that they have only recently started to do following their exit from the rally scene. Granted there are still those who fly the Subaru flag during rally events, such as the Higgins brothers and the Version 10 scoobys that still populate the rallycross circuit, but Subaru has taken their STI in a different direction. Development of the current generation model has clearly been influenced by their desire to enter track based events as opposed to rally stages.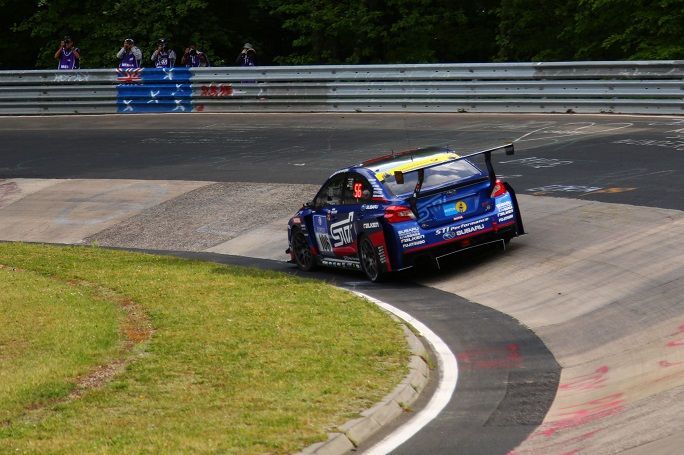 The STI has grown in size, becoming quite nearly as large as D-segment offerings. The model they use specifically for this endurance race is the Subaru WRX STI NBR Challenge 2016, which is based off of the road going STI model. Instead of the 2.5-litre motor that we are used to seeing in our local variant, this STI is powered by a 2.0-litre boxer in order to qualify it for the SP3T class (2.0-litres and under).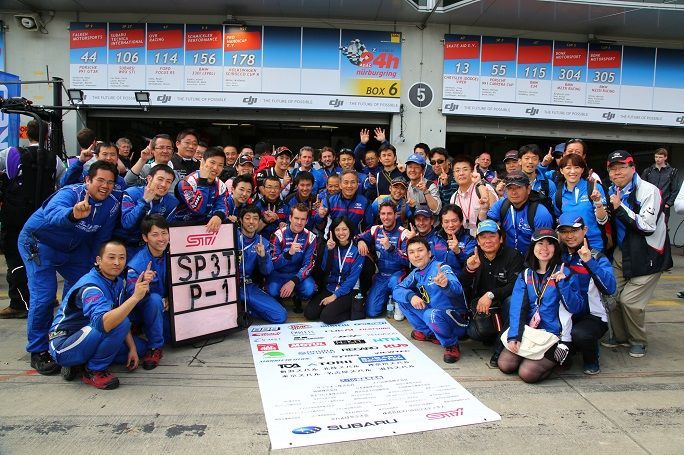 Being the 9th year in a row that Subaru has taken part in the Nurburgring 24H, they have a solid amount of experience when it comes to setting up their car for the unique challenge that is the green hell. They don't actively participate in other endurace racing events, but the Nurburgring alone is track worthy enough to dedicate year-long testing and development for.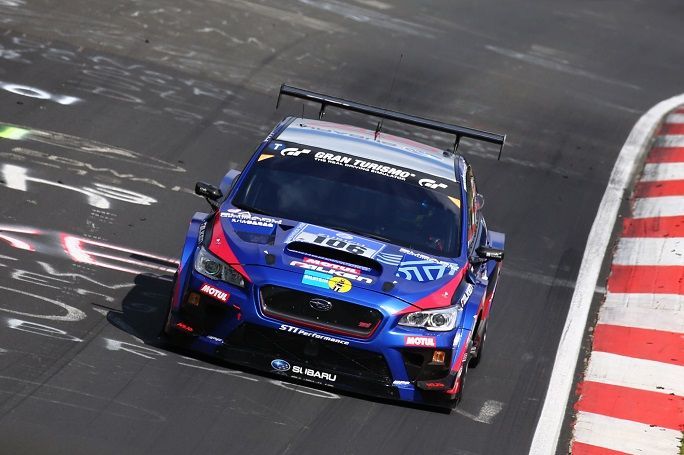 Following the massive accidents through the higher speed sections in the years before, there are now speed limits imposed in certain areas- and this can work in favour of Subaru as they can maximize acceleration through better gearing while sacrificing outright speed.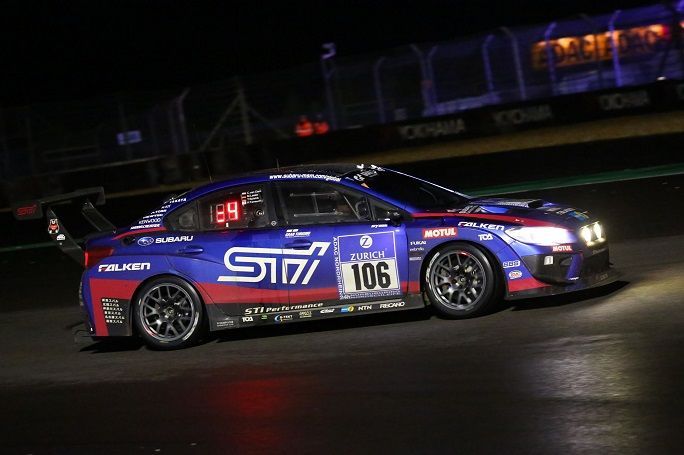 Subaru also benefitted greatly from the inclement weather this year, with the race stopping briefly on account of hale and ice formation. Many of the higher powered GT-class cars were forced to slough their way thrugh, with a number of them getting into accidents as well. Subaru's symmetrical all-wheel drive system gave them the edge here, allowing them to effectively find traction and make ground even in the toughest conditions.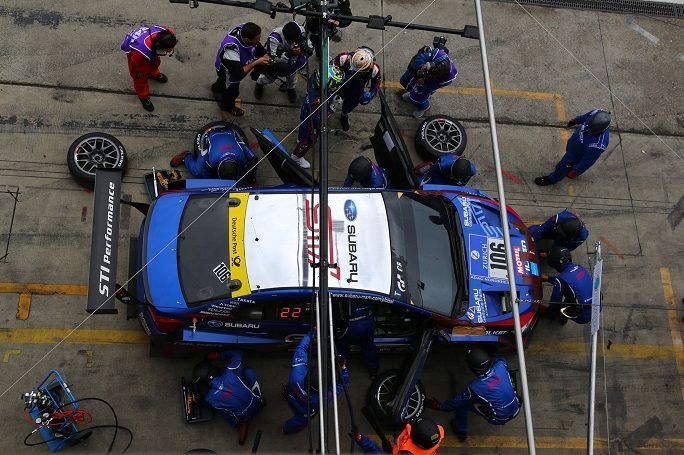 Piloted by the team of Carlo van Dam, Marcel Lasee, Tim Schrick, and Hideki Yamaguchi, the STI clinched top spot in their SP3T class. The flag fell after 24 hours, and Subaru had completed 121 laps- or approximately 3070 km- in the process. This would be the 4th win for the STI in the SP3T class since Subaru first entered the Nurburgring 24H, and they will continue to develop their STI for future competition.
---
---
---
---
留言