The Best Ever Toyota Hilux Is Now Easier To Own
汽车专题 Pickup trucks are no longer rough, unpolished tools for moving goods and people. Today the modern pickup truck is a lifestyle statement for the adventurous – the drivers with adrenaline coursing through their veins.
---
Pickup trucks are no longer a boring means to end either, like a Swiss Army knife – they're equipped to perform almost any task – long hauls on the highway, carry heavy loads, offer a stylish and rugged cabin space that lasts a lifetime – and go anywhere… regardless of the conditions!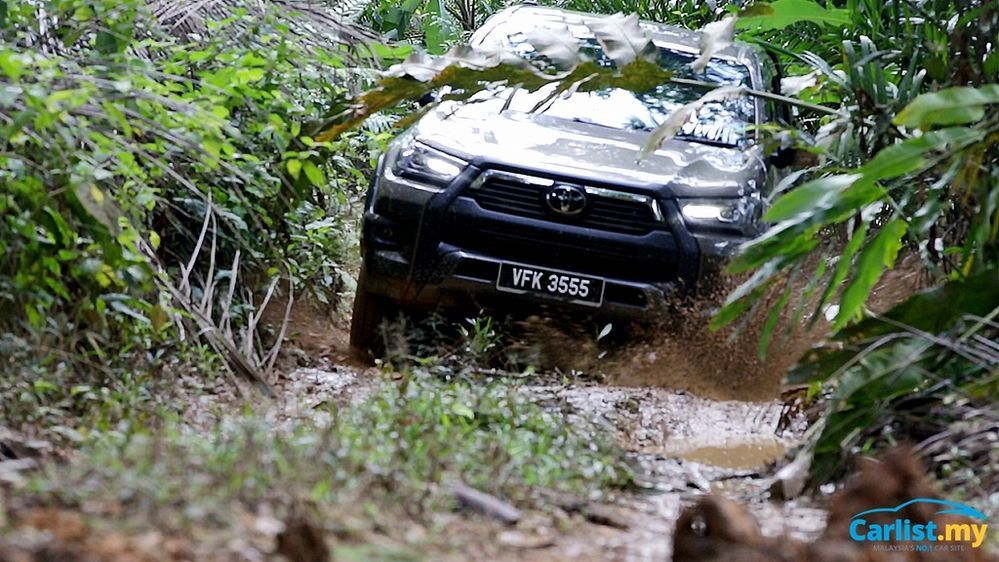 Then you get the 2020 Toyota Hilux – which is all that and more!
The latest generation of the pickup truck that virtually launched the segment more than 50 years ago – is now back, meaner, and better than ever. In addition, with Toyota's latest range of financing plans the 2020 Hilux is now easier than ever to own as well.
There are five variants to choose from:
Hilux Single Cab 2.4 MT 4×4 - RM92,880
Hilux 2.4E AT 4×4 - RM108,880
Hilux 2.4G MT 4×4 - RM111,880
Hilux 2.4V AT 4×4 - RM133,880
Hilux 2.8 Rogue AT 4×4 - RM146,880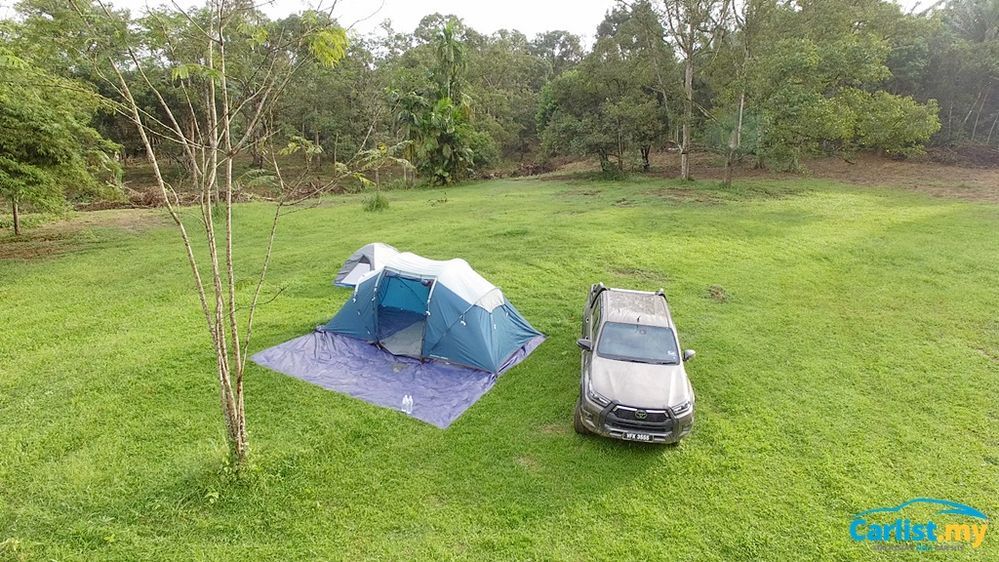 Now let's take a look at what makes the 2020 Toyota Hilux special.
Sublime power, superb response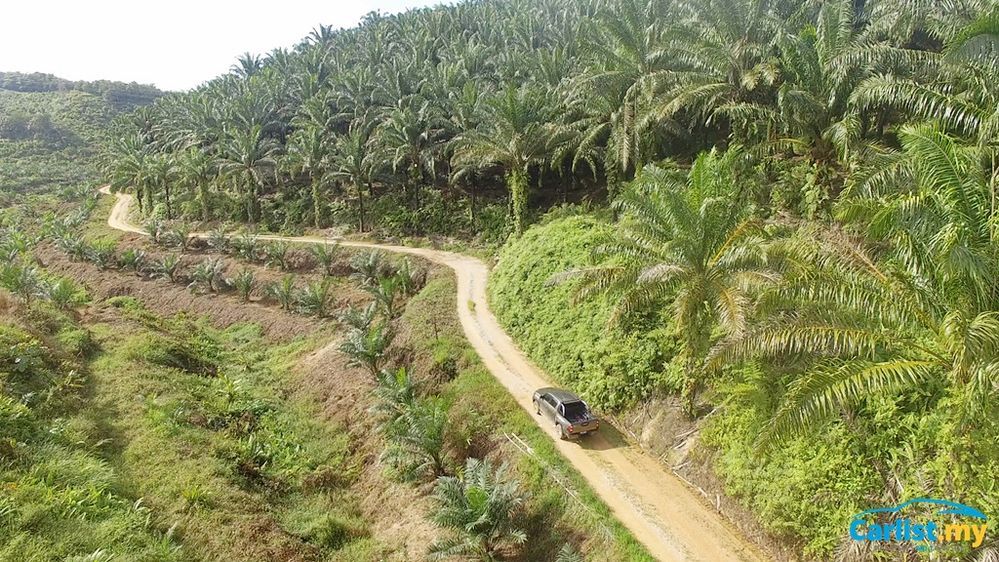 The 2020 Toyota Hilux is offered in two powertrain choices – the (2GD-FTV) 2.4-litre turbocharged four-cylinder which outputs 150PS and 400Nm of torque and the powerful Hilux Rogue's (1GD-FTV) 2.8-litre turbocharged four-cylinder which outputs 204PS and a whopping 500Nm of torque
A newly developed Variable Nozzle heavy-duty turbocharger results in superior performance while the increased common-rail fuel injection pressure contributes to an increase in fuel efficiency. Coupled to a 6-speed transmission, the Hilux delivers these slick-shifts at precisely the right moment. In both cases, the Hilux's trademark dependability and reliability ensure you keep going where others can't, while the monstrous power and torque offer immediate throttle response and effortless driving, in any condition.
Surefooted traction anywhere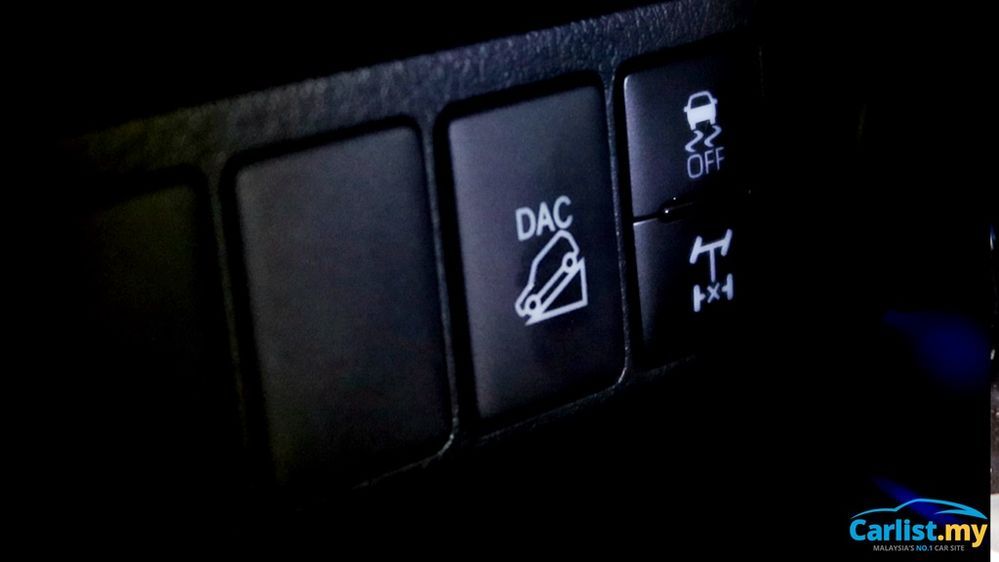 With a full suite of active traction systems, the 2020 Hilux goes further than ever before. The Active Traction Control (A-TRC) detects when a wheel loses traction in 4WD mode, the system brakes that wheel and transfers power to the other wheel on the axle to maintain forward momentum. The A-TRC works in tandem with the Auto Limited-Slip Differential (LSD) and Rear Differential Lock to ensure you keep pushing forward regardless of the terrain.
Additionally, Downhill-Assist Control (DAC) controls the brakes automatically and prevents the Hilux from slipping when descending steep slopes.
Rugged style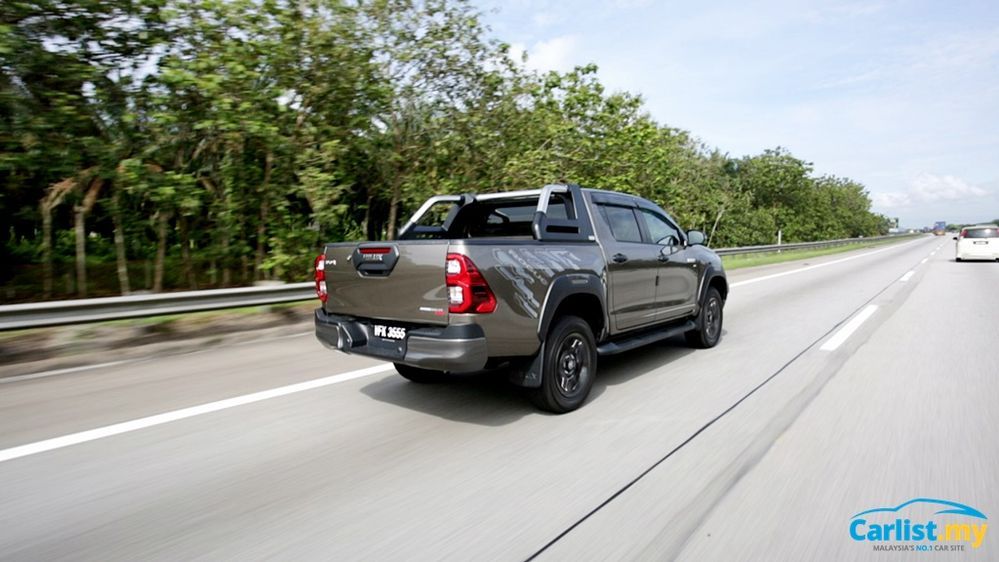 The 2020 Toyota Hilux looks more rugged than ever. Recognisable it may be - the new Hilux features a completely redesigned front fascia, with a new bumper, a new front grille, bi-led headlights, led foglamps, as well as a newly designed front fog bezel. Round the back, there are the new 18-inch wheels, snazzy body decals, and rear LED combination taillights.
Not forgetting the "welcome-home" light on the side-steps for that premium style and functional truck bed light for convenience in dark hours. All-in-all, the new sporty design will ensure you turn heads at your favourite mamak or the high-streets of Bukit Bintang.
A cossetting and comfortable cabin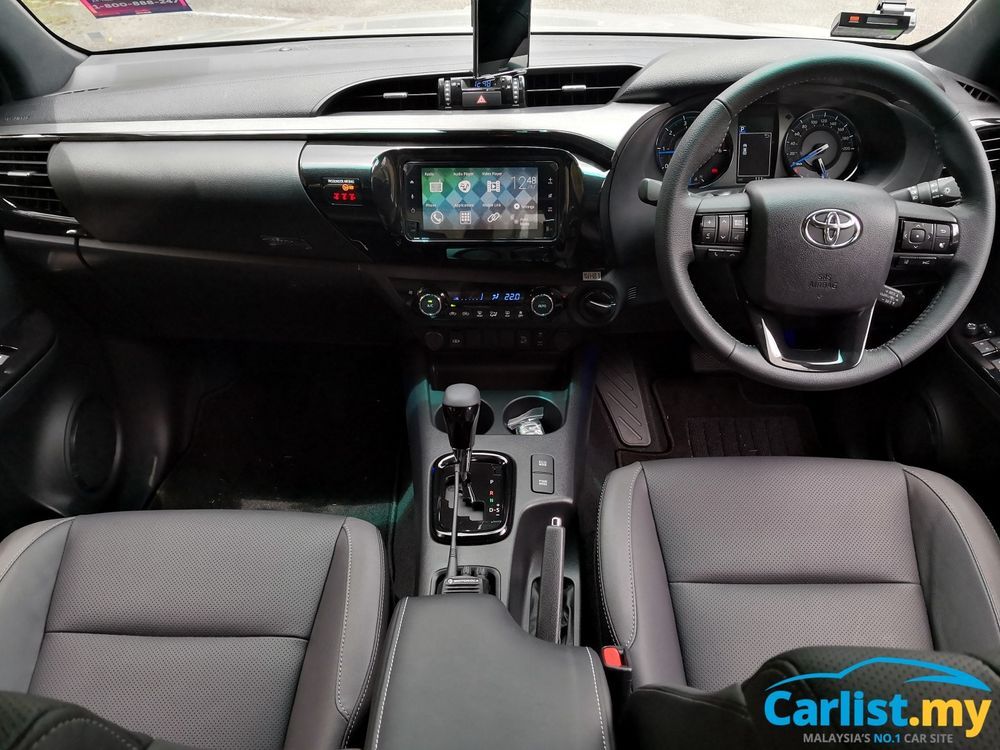 The cabin space in the Hilux fuses premium style and functionality with robust build quality. On the inside, the contoured dashboard houses a snazzy new instrument panel with a MID information screen, while the touchscreen infotainment system has Android Auto, Mirror Link, Bluetooth, USB, and MP3 connectivity.
Auto air-conditioning with rear vents ensure a pleasant space for all passengers, and the illuminated door trim offers a further element of style at night. Separately, the updated suspension setup now offers a surefooted and plush ride, without sacrificing the Hilux's trademark ability to carry large heavy loads.
State-Of-The-Art safety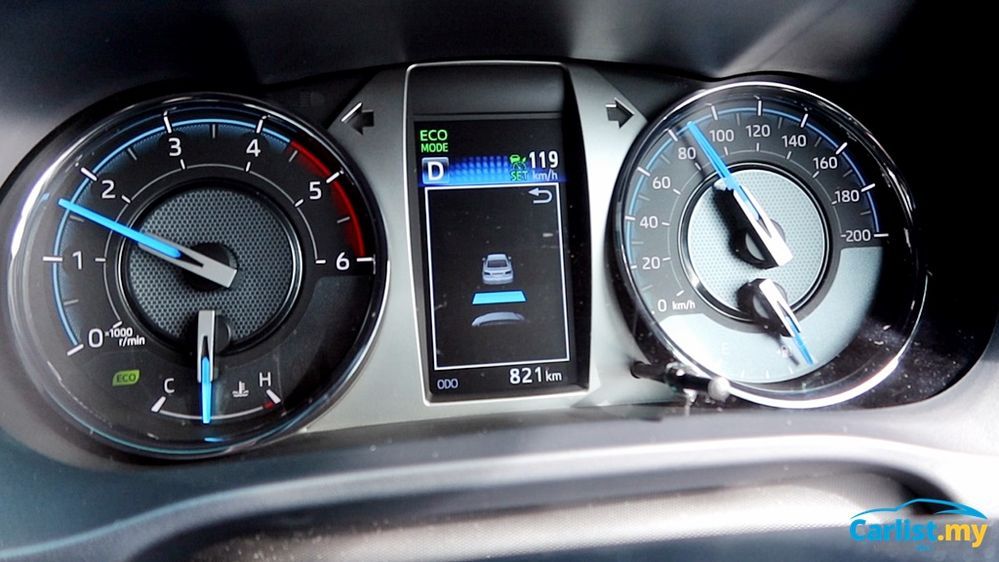 If you thought the 2020 Toyota Hilux was just another rudimentary truck, think again. A full array of safety systems put it on par with sedans and SUVs costing considerably more.
Fitted as standard are Advance Driver Assistance Systems (ADAS) which mitigate a crash from happening at all. The Hilux's Pre-Collision System (PCS) avoids or mitigates frontal collisions by alerting the driver and automatically applies the brakes when there is a risk of collision. Lane Departure Alert (LDA) With Yaw Assist alerts when moving out of the lane unintentionally, and applies the brakes to correct the vehicle's trajectory.
Additionally, Dynamic Radar Cruise Control (DRCC) can be activated at speeds above 30 km/h, it maintains vehicle speed and safe distance with the preceding vehicle and brakes automatically when the car ahead slows down.
It's now easier than ever to own the 2020 Toyota Hilux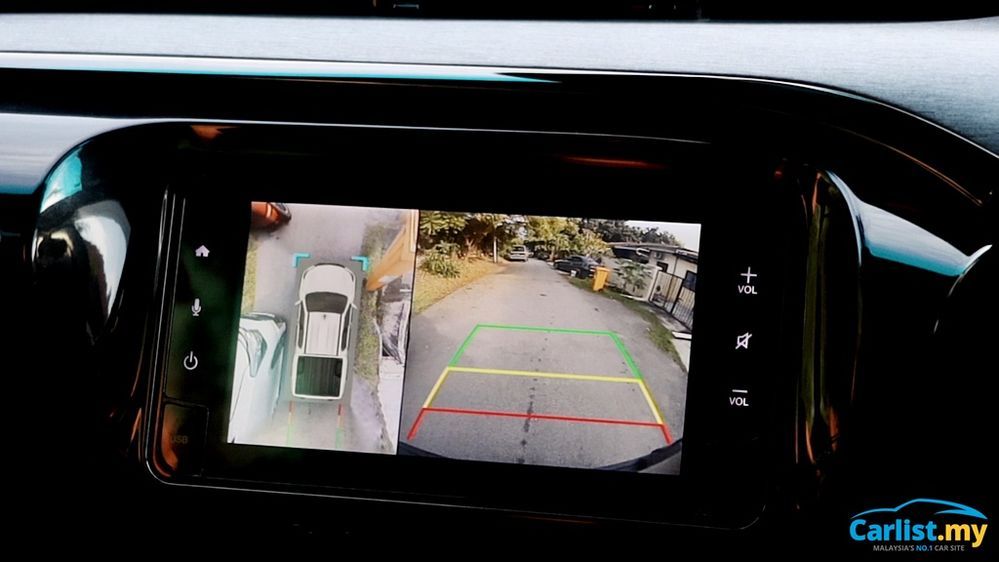 Toyota's EZ Beli program is a unique financing system unlike nowhere else.
It allows customers to choose a multi-tiered financing plan which starts with extremely low monthly financing payments and gradually increases repayment over the loan tenure that coincide with the customer's career/salary growth with the additional option of trading in the car for a brand new Toyota model.
EZ Beli is based on a 9-year auto financing plan which is divided into 3 Tiers. In the case of the Toyota Hilux model, purchase it today and pay just RM788 (depends on variant) for the next three years (Year 1 – 3), Tier 2 increases the monthly instalments slightly for the following three years (Year 4-6). At the end of the Tier 2 period, you can first choose to trade in your current car for a brand new Toyota model or continue to complete your payment in Tier 3 at the corresponding monthly instalments (Year 7-9).
Fuss-free maintenance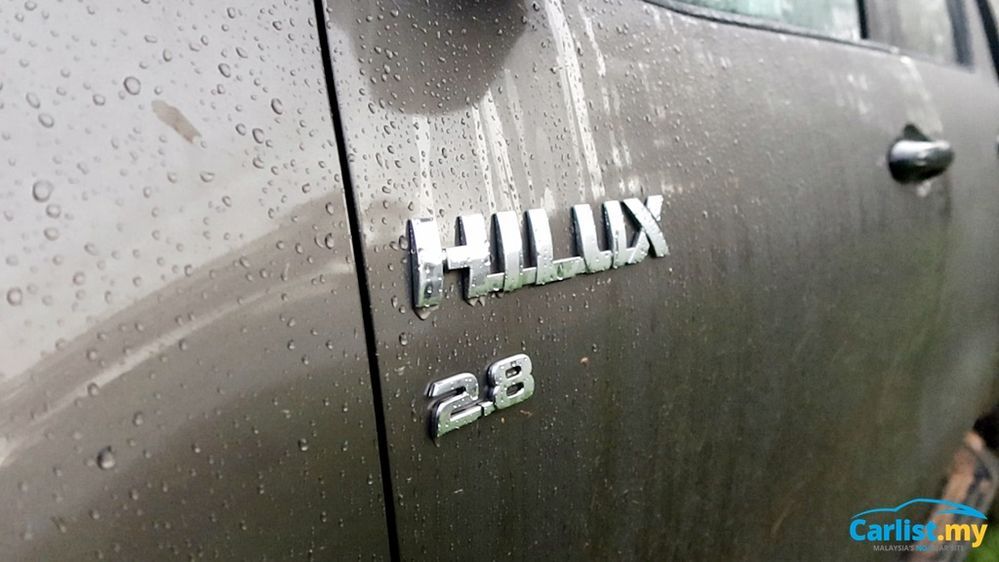 Additionally, the Toyota Service Savers (TSS) program, offered with the Hilux model further manages and reduces the costs of maintenance for its customers. The TSS package factors in all the service costs for the first 3- or 5-years of the vehicle, and divides it into small payments that are lumped in with your loan repayments.
This way, customers are not burdened with maintenance bills and this also means customers just pay one sum every month both for the loan and maintenance of their Toyota. The TSS package starts at just RM89/month for the Toyota Hilux model.
So what are you waiting for? Visit your nearest Toyota dealership, test drive, and own your very own Toyota Hilux.
Click on the play button to watch the new 2020 Toyota Hilux Rogue weather the Malaysian forest!
---
---
---
---
留言