The Mercedes-Benz EQA Is Exactly Like A GLA, But Fully Electric - Genius
所有资讯 Yesterday evening, Mercedes-Benz took the covers off their newest fully electric vehicle in their expanding EQ line-up (we thought it would be the EQS. Nope). The EQA joins the larger EQC, which by Mercedes-Benz standards, are comparable to the GLA and GLC.
---
Both fall into the category of a crossover and/or SUV, as you might be able to tell from the on-stilts ride height and pretty useless grey cladding around the wheel arches etc. It was foolish of me to expect an electric A-Class in the first place.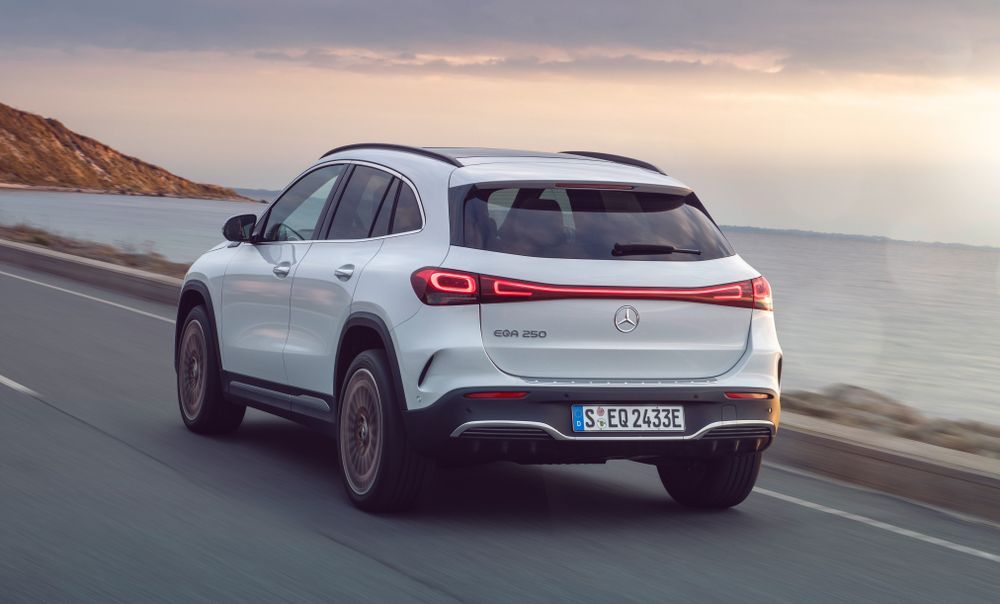 Evidently, the EQA is positioned both in terms of its price, features, and looks to be the fully electric alternative to the GLA as they're both essentially the same vehicle. Both share the MFA2 platform, albeit with certain structural adaptations, which was designed from the start to be powertrain-agnostic and allow support for floor-mounted batteries.

This is low-key ingenious as this approach allows the company to save a bundle by not having to develop a dedicated electric platform, but also, because they're so similar at the surface level, broadening the EQA's appeal to new or existing GLA customers.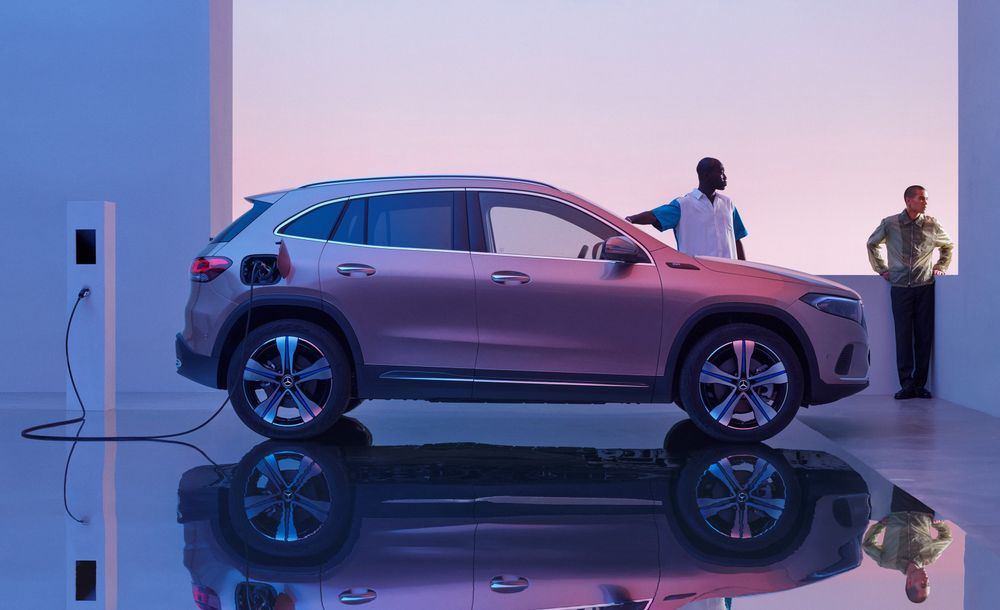 Speaking of which, with its current base form being the EQA 250, Mercedes-Benz is equipping it with a single motor layout mounted at the front producing 188hp and 375Nm, supplied by battery array with a usable reserve of 66.5kWh that's good for a WLTP rated range of 420km.
With figures like that, an 8.9 second 0-100km/h sprint time seems a little sluggish, but remember that current battery technology does always mean a pretty weighty machine. Top speed is electronically limited to 160km/h, in case you were wondering. Volvo would be proud.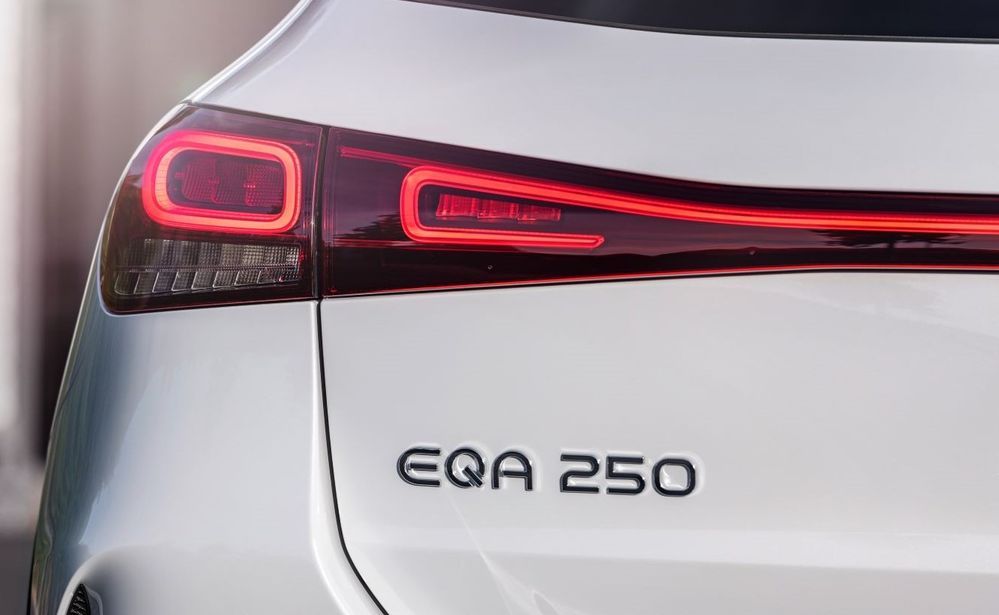 Down the line, Mercedes-Benz says that a long-range variant will be offered, which we suspect will merely unlock the existing battery's full capacity. Sneaky. Future additions to the range will also include a dual-motor, all-wheel-drive variant high-performance from AMG.
In terms of charging, this EQA doesn't fully support the fastest of DC fast chargers out there as they would have to throttle down to the vehicle's maximum 100kW rate. That said, the company does quote an 80% charge in a very reasonable 30 minutes. However, it will need around 6 hours to fully replenish a depleted battery using the more conventional 11kW AC charger.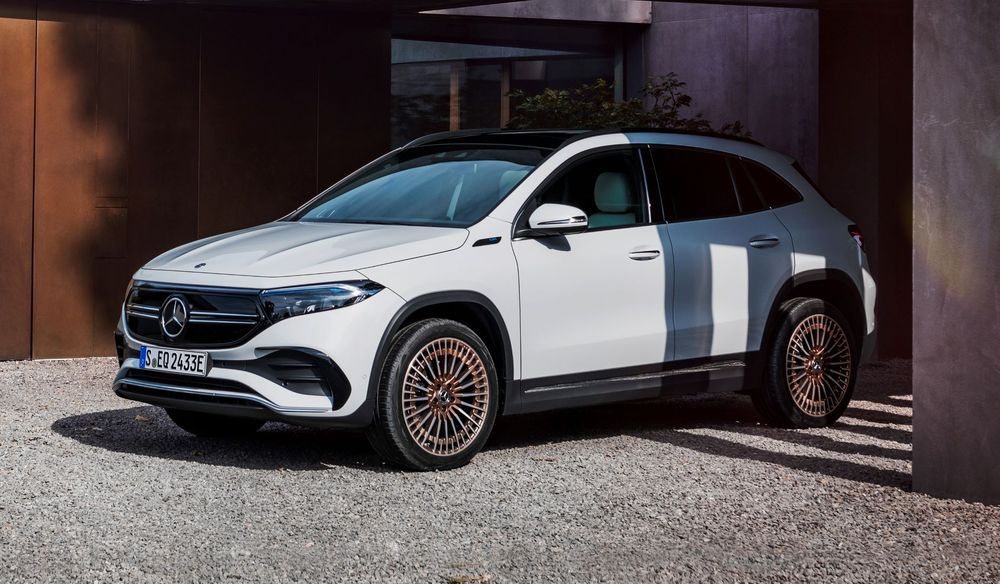 A decent drag coefficient of 0.28 naturally helps maximise range, and Mercedes-Benz has done a good job of cutting out aerodynamic interferences while retaining its resemblance to the GLA.
There's no front grille to speak of, merely a gloss black panel as a fascia. At the rear, though, they've revised the tail light clusters in favour of a single-piece light bar, relocating the number plate to bumper-level as a result.
More familiarity awaits inside as the EQA's cabin is a spitting image of the GLA. The basic dashboard and interior layout are unchanged apart from some trim accents EQ-specific controls in the MBUX unified instrument cluster and infotainment system.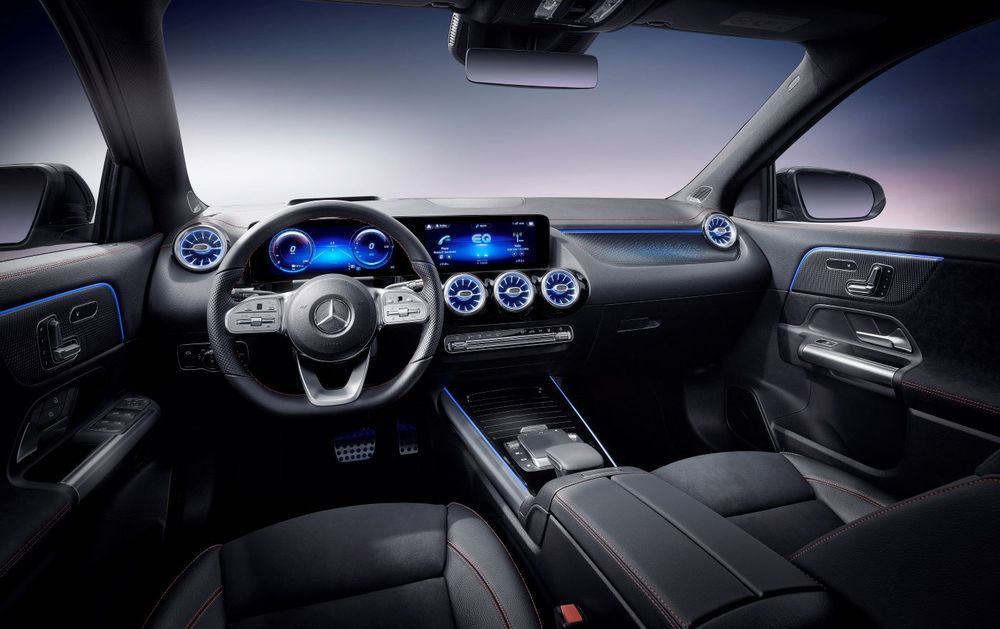 The EQA is due to make its on-sale debut in Europe and is likely to remain exclusive to the company's home continent before expanding to key EV markets such as North America and China, hopefully followed closely by Southeast Asia and Australia.
---
---
---
---
留言