The Mercedes-Benz EQA Shows How Cheap BEVs Have Become
汽车专题 Are all premium Battery Electric Vehicles (BEVs) needlessly too expensive? Just for the sake of going electric?
---
Having recently celebrated its world debut, the Mercedes-Benz EQA, the brand's smallest BEV SUV now goes on sale in its home market with official prices rivalling that of its conventionally powered GLA sibling. The key takeaway from this is just how comparable in terms of pricing, a BEV is compared to a conventionally powered car of the same size and equipment in this day and age.
As you might surmise, an apple to apple comparison is rarely possible given that most BEVs are normally built on specially prepared platforms that may or may not be used in other cars of a manufacturer's range.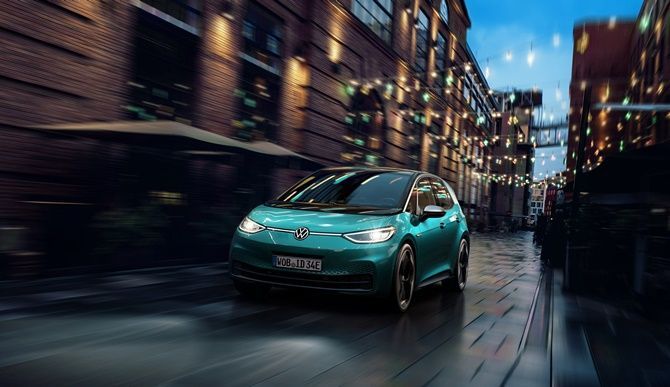 However, a new rung of BEV such as the Volkswagen ID.3 (which is a BEV parallel to the likes of the VW Golf), BMW iX3 (electrified sibling of the X3), and most recently the EQA (basically an electrified GLA) now provides a more straightforward measurement of the cost of buying or owning a full-electric vehicle versus a conventionally powered one.
First, a bit of background about the EQA
The EQA is the newest fully electric vehicle in Mercedes' expanding EQ sub-brand range. The EQA joins the larger EQC, which by Mercedes-Benz standards, are parallel to the GLA and GLC SUVs.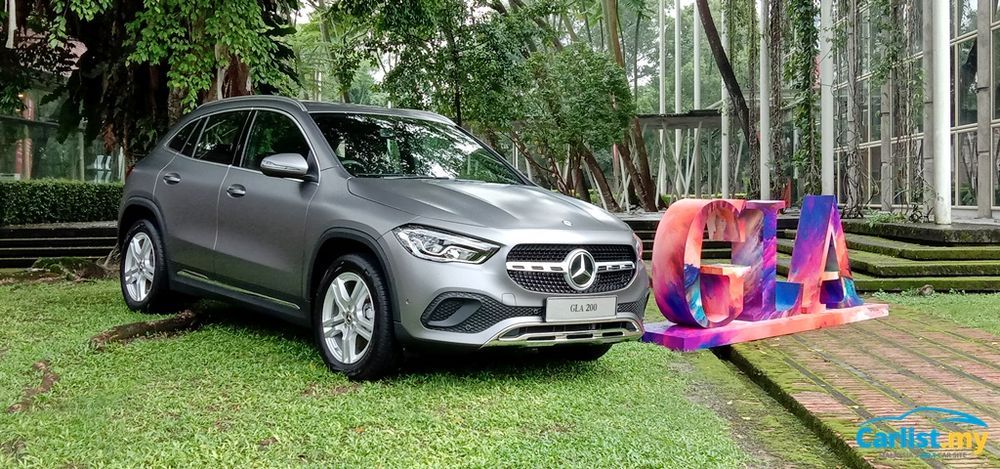 Both GLA and EQA share the MFA2 platform, albeit with certain structural adaptations, which were designed from the start to be powertrain-agnostic and allow support for floor-mounted batteries. A brilliant approach that allows the company to save a bundle by not having to develop a dedicated electric platform, but also, because they're so similar at the surface level, broadening the EQA's appeal to new or existing GLA customers.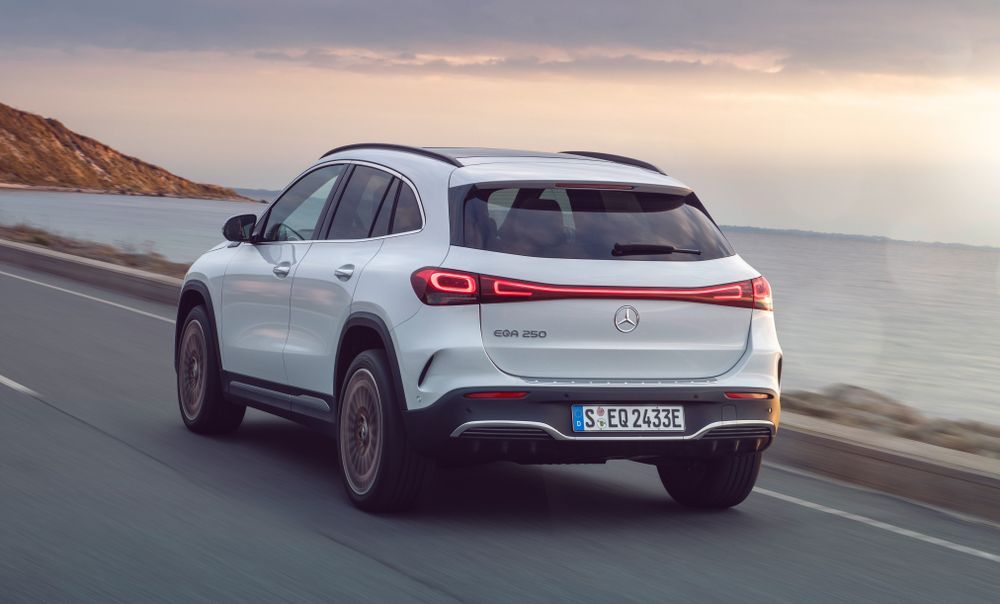 The rear of the EQA (above) versus the 2021 Mercedes-Benz GLA (below).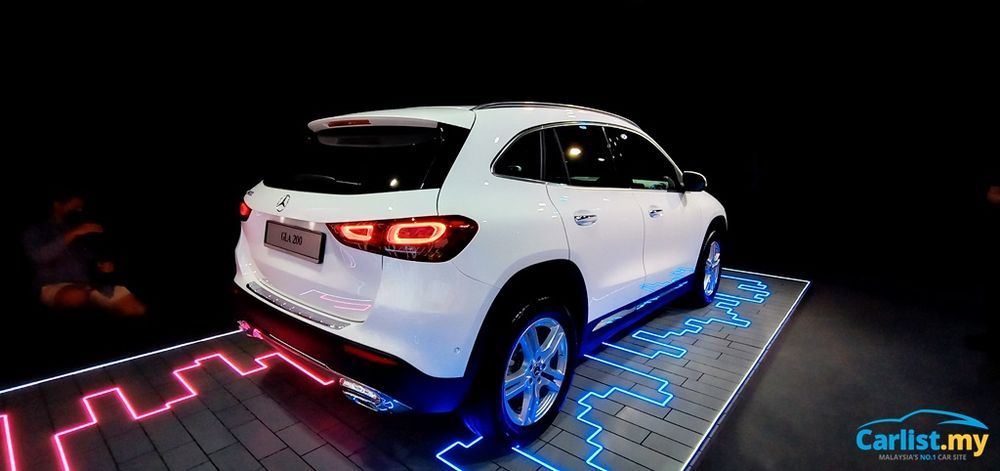 The initial variant offering of the EQA is the EQA 250 – powered by a single motor on the front axle producing 188hp and 375Nm, supplied by battery array with a total reserve of 66.5kWh. Mercedes claims the EQA will return 420km according to current WLTP standards.
Performance stats read 8.9 seconds for the 0-100km/h sprint onto a top speed of 160km/h.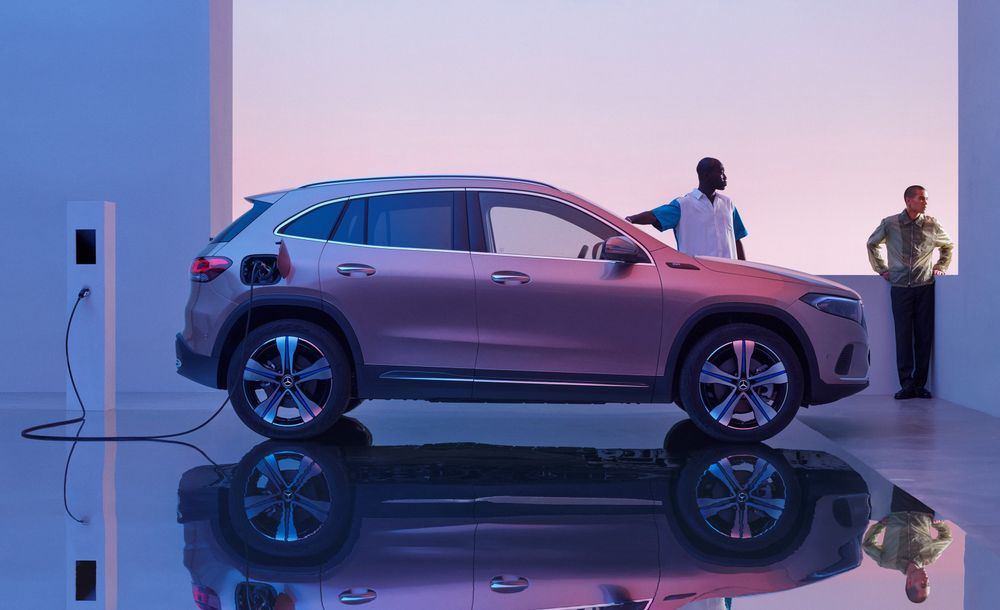 As for charging – Mercedes claims an 80 percent fast charge will take just 30 minutes, or around 6 hours to fully rejuice the battery using an 11kW charger.
How much does it cost?
The Mercedes-Benz retail website in Germany lists the GLA 250 at EUR43,238, and the GLA 250 4Matic at EUR45,452. By comparison – the EQA 250's sticker price is EUR48,712 for private ownership inclusive of taxes.
However, according to MercedesBlog – the retail prices shown do not take into account substantial bonuses/rebates for Plug-In Hybrid (PHEV) and electric models applicable across EU markets.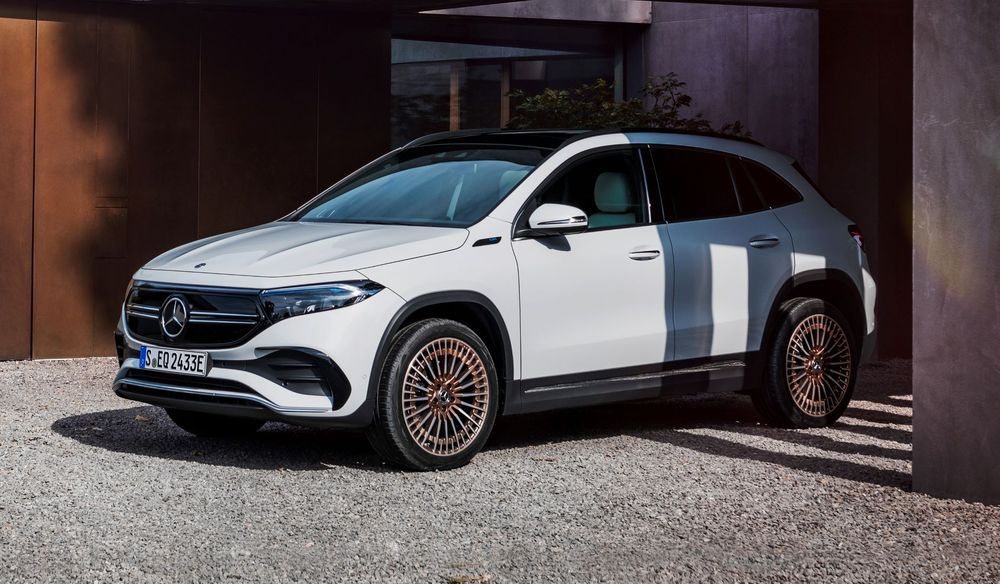 "If we take the example of Germany, electric models with prices between EUR40,000 and EUR65,000 benefit from a net bonus of EUR7,500 (EUR8,925 euros with 19% percent VAT), and PHEVs with prices between EUR40,000 and EUR65,000 also have a bonus of EUR5,625 (EUR6,694 with 19 percent VAT)."
Taking into account the bonuses, the purchase prices are as follows (as sold in the German market)
Mercedes GLA 250: EUR43,238
Mercedes GLA 250e: EUR39,489
Mercedes EQA 250: EUR38,615
This makes the all-electric EQA 250 currently one of the cheapest Mercedes-Benz SUVs you could buy in Germany. Also note, that in its standard form, before adding optional accessory packages such as the AMG Line and Progressive Line packages, the EQA 250 is better specified and carries more equipment.
Key takeaways
The key question is if you're getting essentially the same car, at much lower running costs, and better equipment at cheaper prices (at least in Germany for now) is it simply better to just go electric?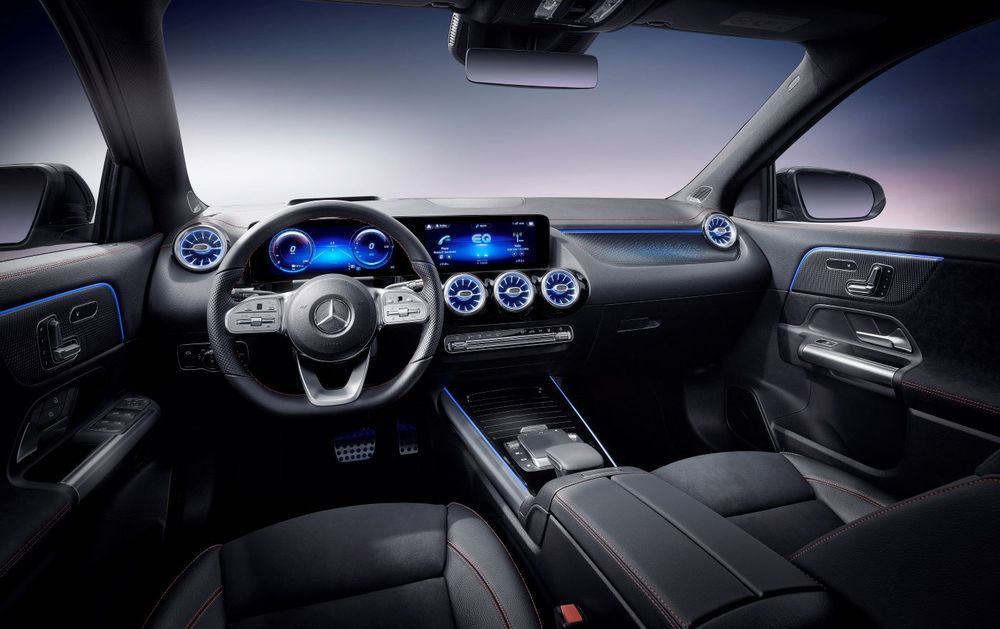 Are long-distance journeys still a challenge in an electric car, however? With a range of over 400km, the EQA 250 would cover nearly 90 percent of most SUV owner-type journeys (even ones with slightly longer distances than the vehicle's range), given the advanced infrastructure at the ready in most EU countries.
Also, this shows a clear snapshot of how much cheaper it is for manufacturers to make full-electric cars today, and in the case of Mercedes-Benz, actively exploiting the benefits of tax benefits to provide premium vehicles, at lower prices.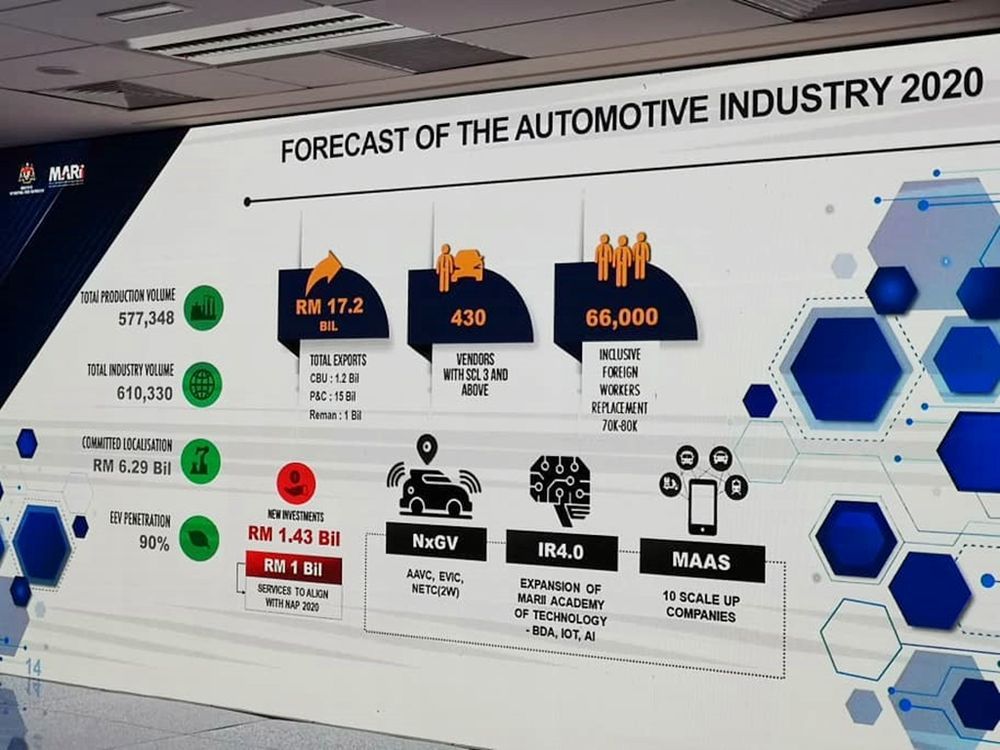 All said and done, these are exciting times for the automotive industry, and from a local perspective, can Malaysia adopt similar taxation and policy structures (move away from its archaic legislation) to spearhead BEV and PHEV vehicles in the country?
---
---
---
---
留言