The Proton X50 Has ICC - What Is That?
汽车专题 ICC is a new feature not seen before in any other Proton but what is it exactly?
---
By now, and apart from the price, interested buyers would probably know all there is to know about the upcoming Proton X50 - or do they?
There is much talk about the 2020 Proton X50's powertrain, ride and handling as well as its refinement but what people do not talk about enough is its advanced driver aid feature, known as ADAS.
ADAS is an abbreviation for Advanced Driver Assist System, a worldwide name for driver assistance features in cars. Many car manufacturers have it these days. Honda's is called Honda Sensing, Subaru's is called Eyesight and Perodua's is called A.S.A.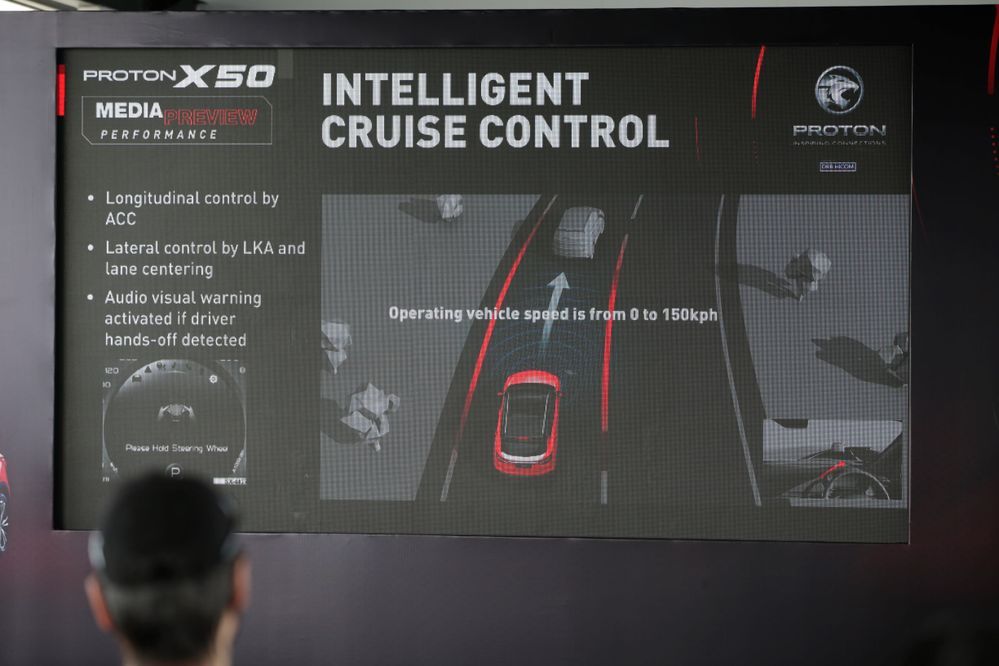 Only available in the top X50 variant, ADAS adds an impressive amount of driver aid safety features to the X50, including an all Intelligent Cruise Control system (ICC) which is not even available on the X70 (X70 has adaptive cruise control without ICC).
ICC is classified as a Level 2 autonomous driving feature, providing assisted acceleration, steering and braking in certain driving conditions. It works in tandem with the adaptive cruise control which has lane-keeping assist and lane centring assist. This nifty feature gives the X50 the ability to maintain a centre line while sustaining a set distance from the front car when in adaptive cruise control mode.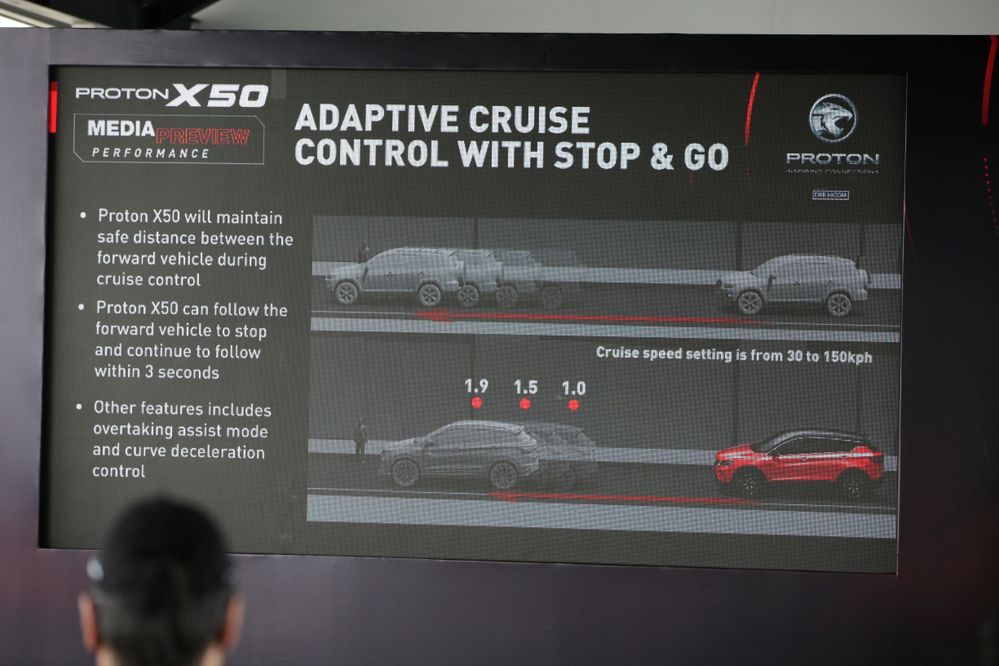 Available up to 150km/h, the ICC not only keeps the car true to the centre of the lane but it also provides the X50 with another excellent feature where it can follow the braking pattern of the vehicle in front all the way down to a full stop. The impressive feature doesn't stop there either, if the car in front does not stop for more than three seconds; it will automatically accelerate without any input from the driver. This is called the Stop and Go function and while other manufacturers might have it on their cars, Proton's Stop and Go Function doesn't require any input from the driver to get the car moving again.
Sounds fancy but don't expect the ICC to do everything for you because once again, it is a driving aid, so you would need to be having two hands on the steering wheel at all times and eyes focusing on the road. If you ever get into an accident while using ICC, it is still on the driver as the system is merely there to help you and not control the car fully - so please do not start messing around with the infotainment system or your phone!
The 'Flagship' variant will also receive a suite of other Advanced Driver Assistance Systems, similar to the X70, among them are Blind Spot Information System, Forward Collision Warning, Lane Keep Assistance, Intelligent High Beam Control as well as Auto Park Assist.
The X50's ADAS is truly impressive, and some of the features were exhibited during the X50 performance outing yesterday at the Sepang International Circuit. They all performed admirably and should aid the drivers, especially the APA system that will help you side or parallel park into tight spots. We can't wait to get our hands on the 2020 Proton X50 for a longer more comprehensive review.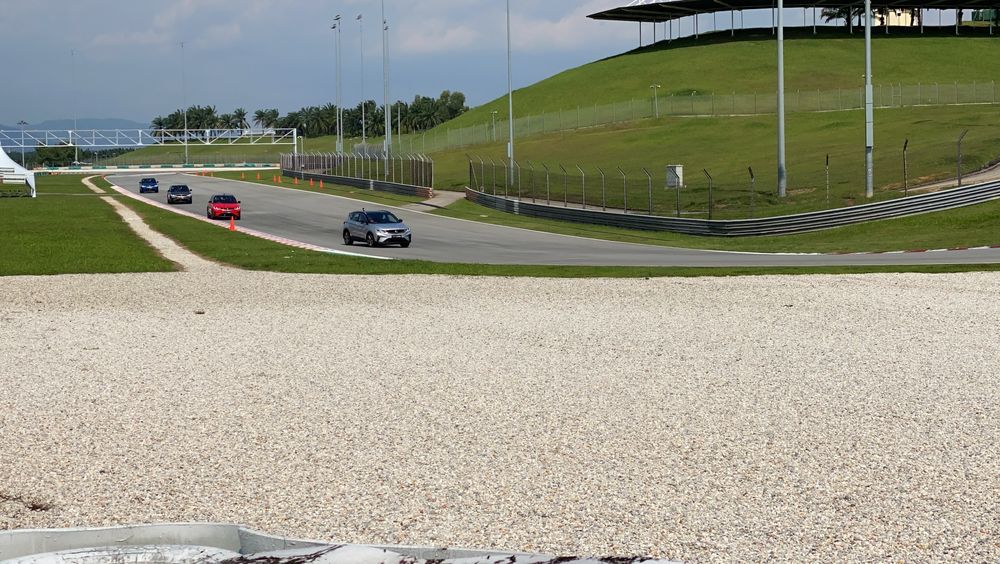 ---
---
---
---
留言