Tokyo 2015: Honda Unveils The Clarity Fuel Cell, Its New Benchmark Hydrogen FCV
所有资讯 We knew this one was coming. After all, Honda is one of the original proponents of the hydrogen-powered car – one that converts stored and pressurized hydrogen into electricity used to propel a car.
Much like its previous effort in this space, the FCX Clarity from 2008, the Clarity Fuel Cell endeavors to merge the values of gasoline-powered vehicles (most notably, the short refuel time) with the values of electrically powered drivetrains (zero pollution, fewer moving parts).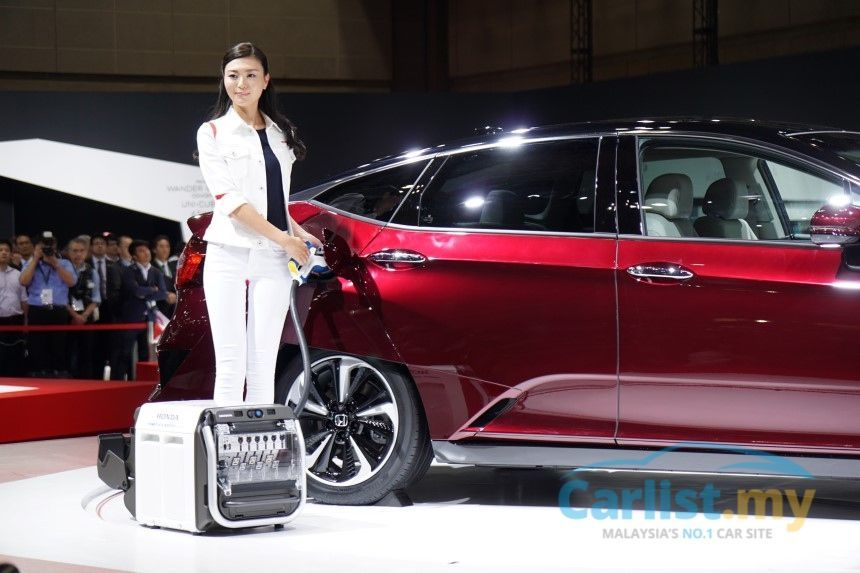 Honda says this new sedan-type FCV (fuel cell vehicle) has the potential to set a new benchmark for these types of vehicles, now and in the future. Indeed, the fuel cell stacks in this new Clarity has been downsized 33 percent yet is able to achieve an output of more than 100kW. Honda says it produces 130kW (174hp).
This compactness of powertrain packaging allows a cabin layout that seats five adults. And with a 70MPa high-pressure hydrogen tank, the Clarity Fuel Cell can deliver a claimed cruising range of more than 700kmm; needing just three minutes to refuel from empty.

The Clarity Fuel Cell is also able to generate usable energy in addition to consuming. When parked, the car can be used together with the Power Exporter 9000, a device that enables it to function as a "power plant on wheels" that can feed a home with electricity or even to a community in times of disaster or emergency.
For now, the Clarity Fuel Cell will be available as a lease-only vehicle. Honda will begin making them available from March 2016, with proper sales to start at an as-yet unspecified later stage.
Stay tuned for more detailed coverage on the Honda Clarity Fuel Cell coming soon, including our own driving impressions.
---
---
---
---
留言