Tokyo 2017: Toyota Will Showcase a Crown Concept
所有资讯 It seems that this year's Tokyo Motor Show may be a chance for manufacturers to showcase features beyond traditional automotive engineering. The theme for the 2017 show is 'Beyond the Motor', and Toyota has interpreted this as a look at the connected and integrated systems of the cars of the future. The Crown Concept that they will be putting on show looks to be stunning, but the focus is going to be more on realizing connected technology as a service.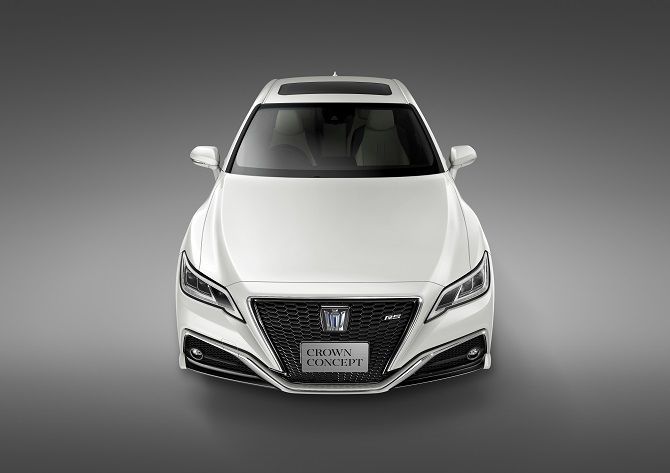 Toyota has mentioned that the all-new Crown will be based on the TNGA platform which will be more fun to drive, and tested on the Nurburgring, and so on and so forth. But what probably matters more to a consumer in this day and age is how well a car integrates with their life. The Crown Concept will show how Toyota plans to implement Data Communication Modules for big data collection, which can be used for everything from reducing congestion in traffic to predicting maintenance issues before they happen. They also plan to showcase their ITS Connect system that will allow a car to communicate with the city around it- things like traffic signals and hazards reported by other vehicles can be made known to the car's onboard systems and allow it to function more effectively.
As for the rest of the details, they're fairly scarce. We only know that the Crown Concept will be 4,910 mm long, 1,800 mm wide, 1,455 mm tall, and have a wheelbase of 2,920 mm. Toyota is fairly tight lipped about everything else, so we'll have to wait until the show to see- not that the model is particularly important outside the Japanese market, but it will give us a glimpse of what's to come from Toyota in their other products in the future.
---
---
---
留言