Top 5 Used Premium SUVs Under RM250,000 That Still Qualifies For A Loan
购买指南 SUVs are all the rage these days, with something available for everyone. However, many of the models that we aspire to own, especially the premium ones, ask for a lot of money if you are to buy them brand new. But what if you don't want to spend half-a-million Ringgit for a BMW X5 for instance?
---
This is where the used car market comes into play. Contrary to popular belief, there are actually many premium SUVs that are relatively new which are going for very interesting prices, such as the examples mentioned below.
Just like us, you too will be surprised when you see what you can buy for under RM250,000, so here we go:
1) 2017 BMW X5 xDrive40e M Sport – RM220,800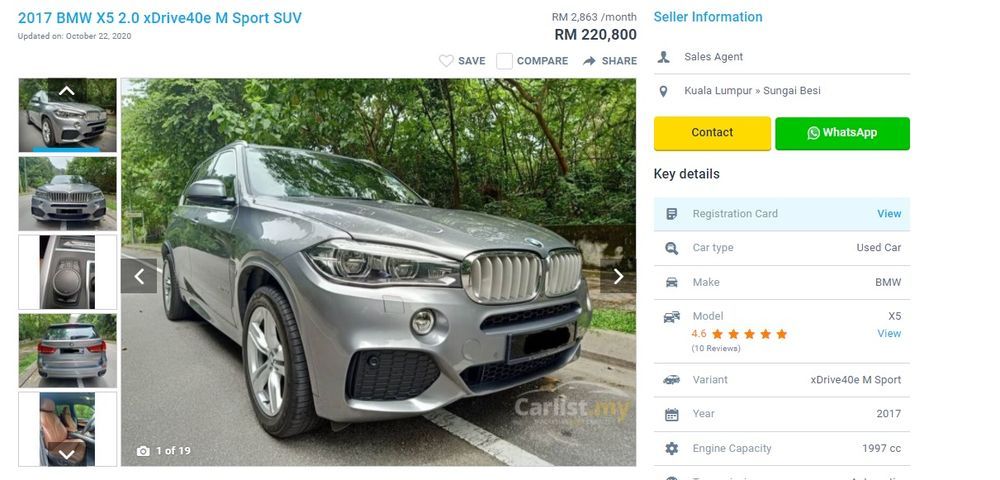 Launched just four years ago, the F15 BMW X5 plug-in hybrid was asking for RM388,888 on the road without insurance when it first made its Malaysian debut.
Now that the next-gen X5 has arrived, the model we're looking at here, which has not even clocked 50,000 km, is much cheaper. The only question here is "are you brave enough?"
2) 2014 Land Rover Discovery 4 SDV6 HSE - RM185,500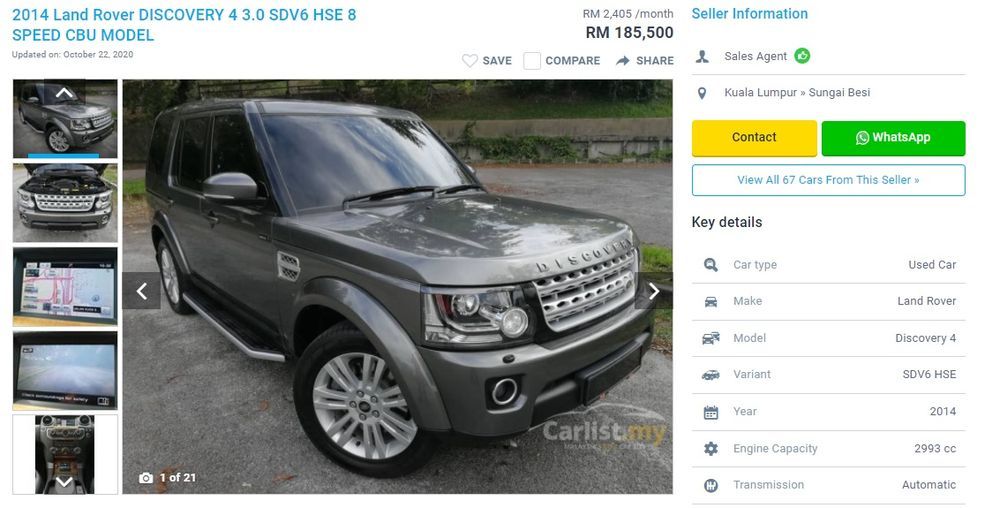 When one says "premium SUV", the first brand that pops up in the minds of many is none other than Land Rover/ Range Rover. Similar to the X5 above, the Discovery here is also about RM200,000 cheaper than what it was when it first appeared in Malaysia.
Packed with features and off-roading credentials, the Discovery here is certainly an interesting model that is highly capable both on the road and off-road, but it is not for the weak if you know what we mean.
3) 2017 MINI Cooper S Countryman - RM178,800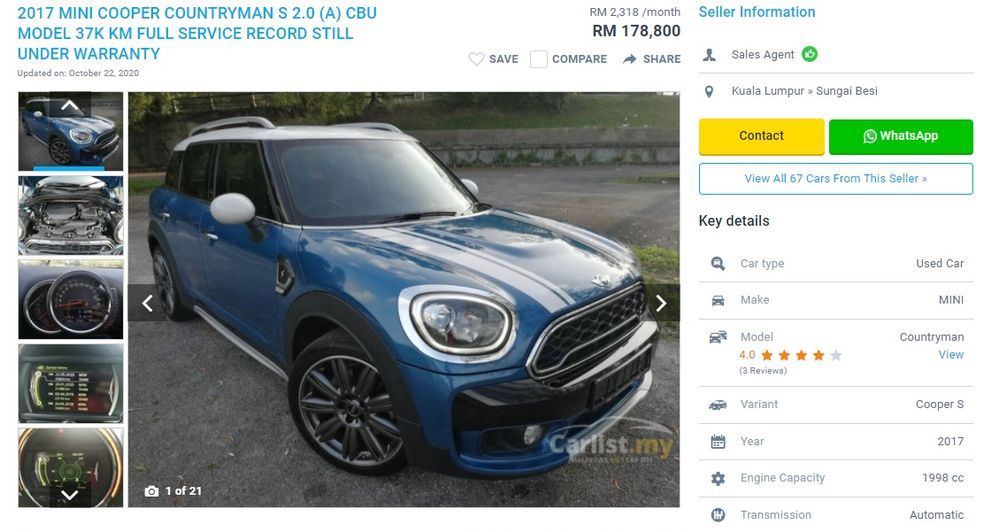 If you don't want something as risky as the two options above since the X5 is a plug-in hybrid and the Land Rover is a Land Rover, we have something that is somewhat less risky, yet more fun, and also more affordable. Plus, this particular unit right here is still under warranty.
4) 2016 Toyota Land Cruiser 4.6 ZX - RM249,888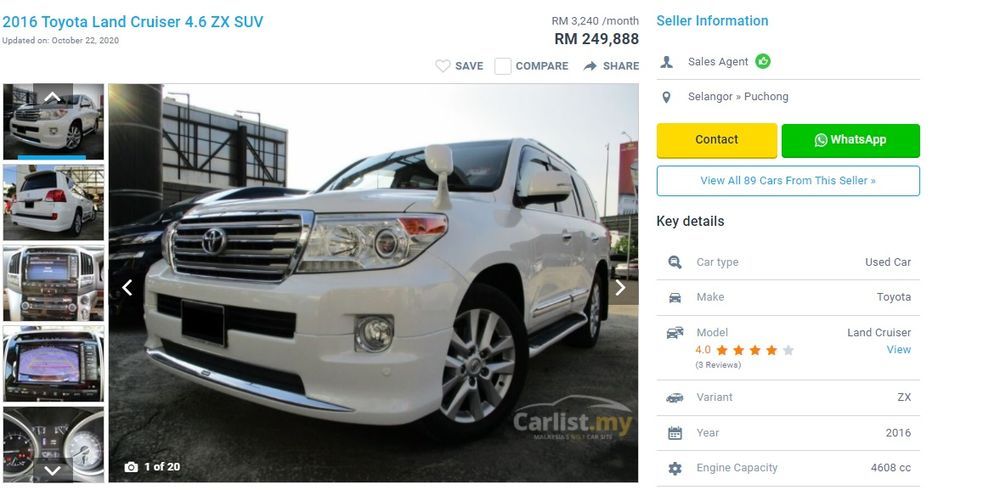 If you're one of those who live by the saying "go big or go home", and have a budget of RM250,000 for a premium SUV, look no further. Not only is it big, but it is also powerful, packed with features, practical, comfortable, and most importantly, reliable.
Making things even better is the fact that it is under warranty until next year. So, as we mentioned earlier, go big or go home, boss. The only downside with this model is that the price you have to pay for the road tax. Otherwise, it is a top choice.
5) 2019 Volvo XC40 (Volvo Selekt Approved Pre-Owned Unit)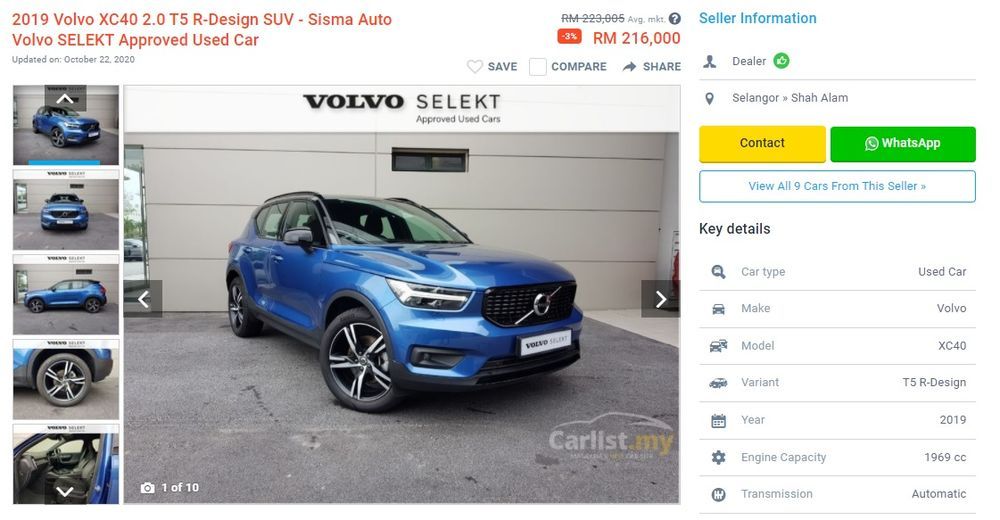 Last but not least, the XC40 we're looking at here is the newest, and also the safest choice as it is part of the Volvo Selekt Certified Pre-Owned car portfolio which is approved by Volvo Car Malaysia themselves.
Having turned just one year old, the SUV is one of the most practical passenger vehicles in the market, which even earned the 2018 European Car of the Year award. Truth be told, this is as close as you're going to get to buying a brand new SUV among all our examples today.
That being said, the five models which we're seeing here are just the tip of the iceberg, as there are hundreds of premium SUVs for under RM250,000 that are still under warranty, and are able to get financing since they are less than 10 years old.
So, if the aforementioned amount is within your budget, and you don't mind looking for a decent used unit, spoil yourself for choice right here at Carlist.my.
---
---
---
---
留言