Toyota's Next 'Hypercar' Confirmed For Next Week Reveal
所有资讯 Best of all, it will be our first look at their most terrifying road car ever: the GR Super Sport
---
2018 feels like a lifetime ago but at the tail end of that year, Toyota brought a very exciting concept car to the Tokyo Auto Salon: GR Super Sport. It looked every bit like a track-only machine with clear DNA transfer of Gazoo Racing's own LMP1 class race cars.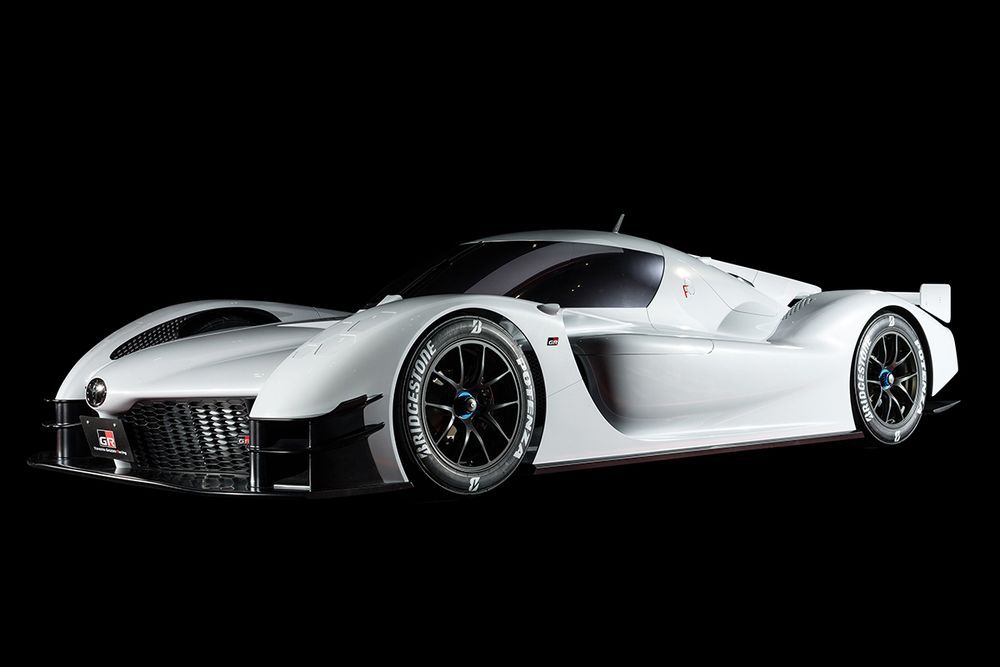 There was also a hint of the car actually translating into a road legal version at some point and for sale in limited numbers (about 20) to some very lucky buyers. Four years later, on January 15th 2021, the Japanese automaker is promising that same race car's world debut in its finished form.
Presumably, the car's reveal is being precisely timed to coincide with the imminent start of the 2021 FIA World Endurance Championship (WEC), where this full racing version GR Super Sport is due to compete in the newly minted Le Mans Hypercar (LMH) class as the replacement for the outgoing TS050 Hybrid LMP1 upon which it is built.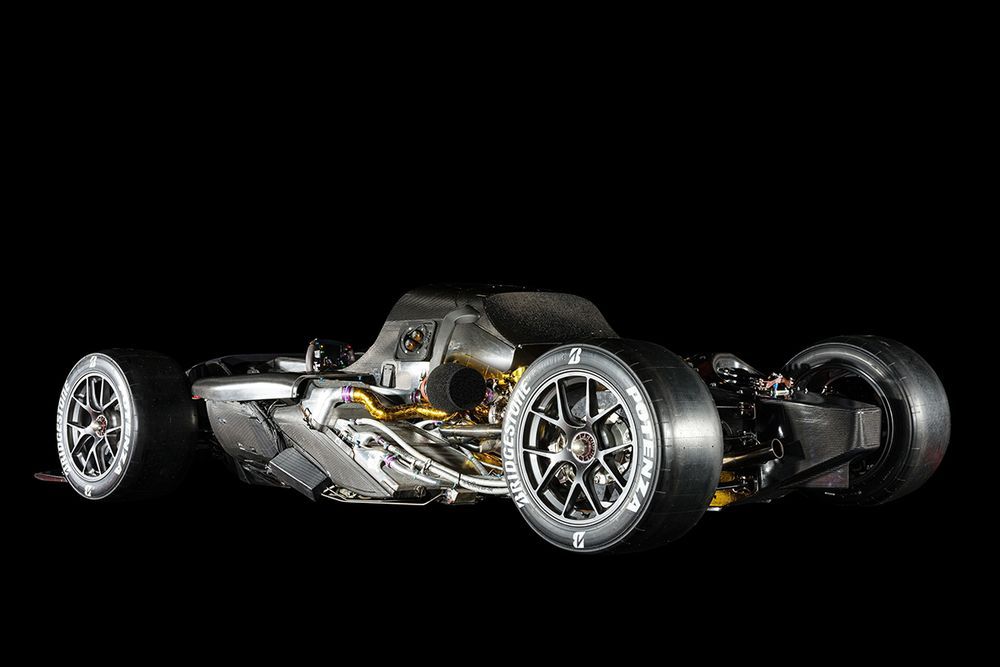 Having been developed alongside a handful of road-going homologation units, we can extrapolate the car's rough specifications as dictated by the WEC's new class regulations. Specifically, among other points, each entrant must meet a maximum power output of 680hp, a minimal weight of 1,030kg alongside some other limitations on total size and wheelbase, explaining the car's rather small footprint and focused cockpit.
While there is no limit to the engine's displacement or configuration, engine weight (presumably not including the optional hybrid assist system with KERS) must be at least 180kg, ruling out the use of too much space-age materials. So far, very little else is known about the car's grittier details, but Toyota's GR unit has recently published some new information that sheds more light on what will be the fastest, most badass, and probably most terrifying Toyota to ever be released to the public.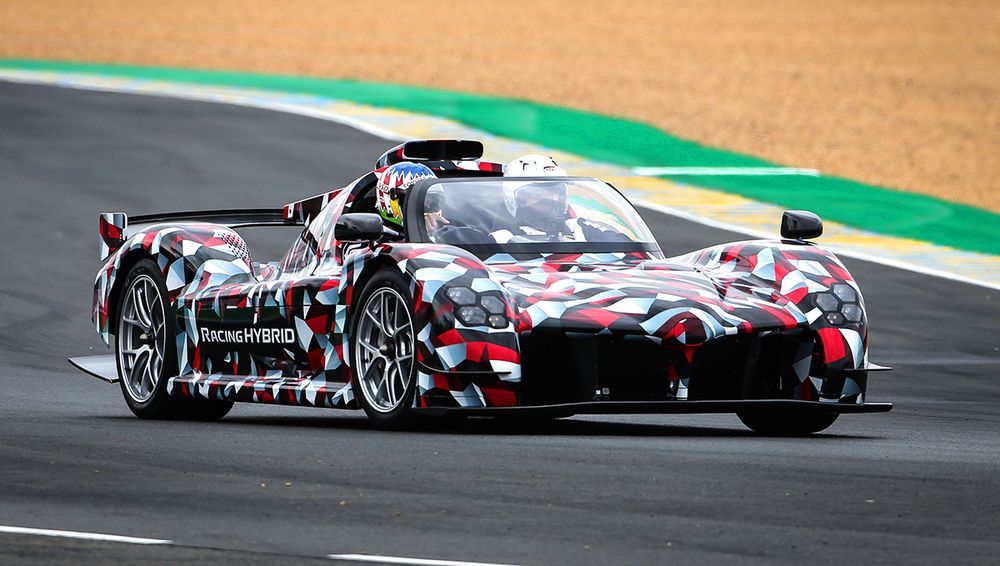 As this reveal is to be focused on the race car, we will most likely not see the road-legal version of the GR Super Sport next week, but regardless should provide plenty of indication about what we can expect from what will undoubtedly sit at the peak of Toyota's GR performance line-up, complementing the GR Yaris and GR Supra.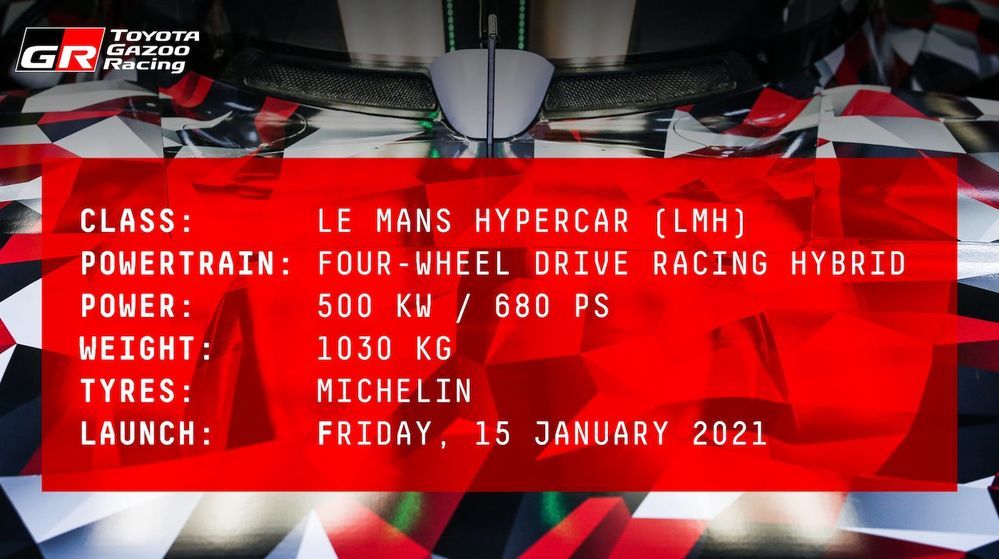 It confirms that it will indeed feature a racing hybrid system for power delivery to all four-wheels and, combined with its speculated 2.4-litre twin-turbocharged V6 engine mounted amidship, will produce 680PS. At the core of this new race car is a tightly integrated carbon fibre internal structure, taking weight down to exactly 1,030kg to meet the minimum weight requirements.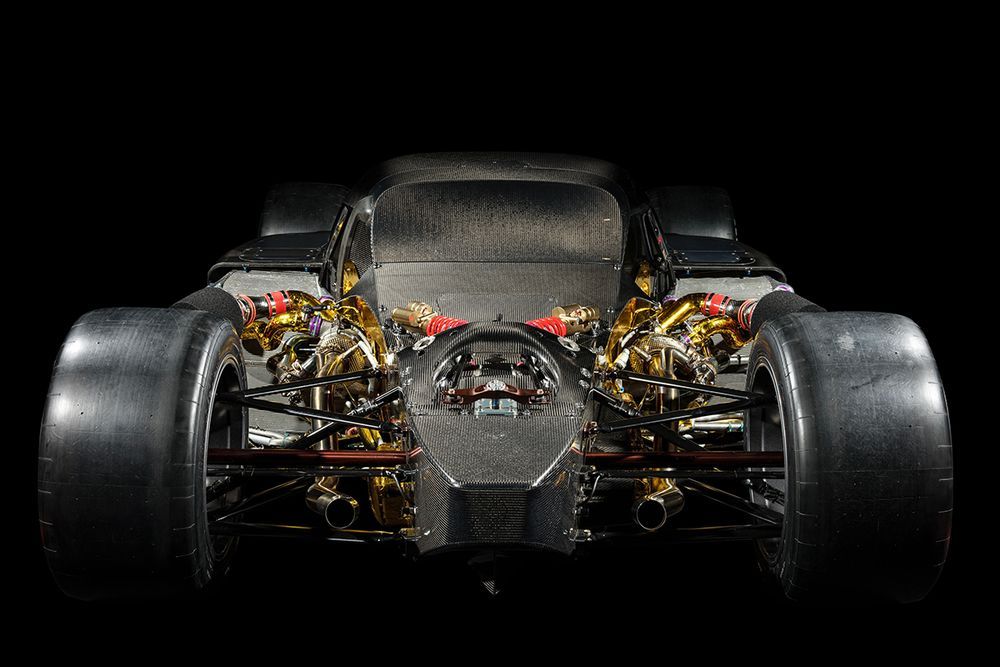 Interestingly, Gazoo Racing has chosen to specify that the car will be wearing Michelin tyres, which are unsurprisingly the official supplier to the racing series. However, we do hope that the upcoming road-going version will feature a set of specially-developed Bridgestones to match the car shown in Tokyo back in 2018.
It has also been speculated that Toyota will lean on the GR Super Sport as a platform to create a yet more potent halo model that could compete with equivalent race-derived cars such as the Aston Martin Valkyrie and Mercedes-AMG One.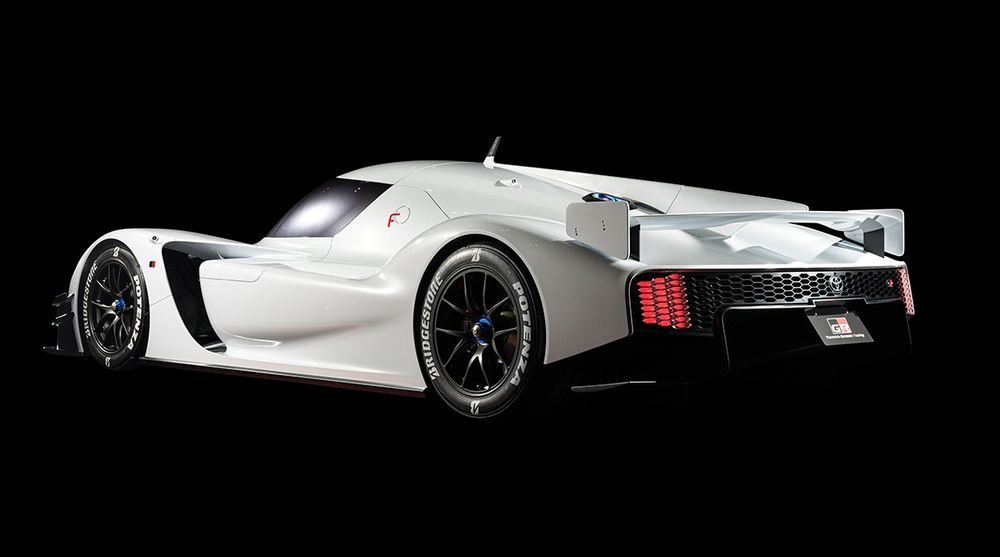 Without the technical constraints imposed by the FIA, combined power is rumoured to reach 1,400hp through that same 2.4-litre bi-turbo V6 and a trio of electric motors. However, the 986hp touted by the 2018 concept car seems much more realistic.
---
---
---
---
留言