Toyota To Explore Ford's Connected-Car Platform For Future Vehicles
所有资讯 Toyota Motor Corporation have come to an agreement with the Ford Motor Company to possibly include Ford's SmartDeviceLink technology into forthcoming Toyota and Lexus vehicles.
This collaborative announcement builds on the 2011 effort of both companies to develop next generation in-car telematics to enable a safer and more convenient driving experience.
SmartDeviceLink would involve, specifically, Toyota to collaborate with Livio, a Ford subsidiary, to develop the software to a point of parity with competitors to a point where the Japanese automaker is happy with deploying it across their wide range of models across many markets.
"The in-car app market is quickly evolving. Developing robust, flexible, safe and user-friendly connected services is a priority for us, and one that we believe is shared by Ford, Livio and other contributors to SDL technology," said Shigeki Terashi, Senior Managing Officer, Toyota Motor Corporation.
SDL is an open source platform that underpins Ford SYNC 3's app connectivity functionality and created with the express purpose of taking the idea of running portions smartphone applications through the in-car infotainment system. The software would also siphon data from the internet (such as parking, traffic) and receive input from voice as well as display screens and dashboard/steering wheel controls.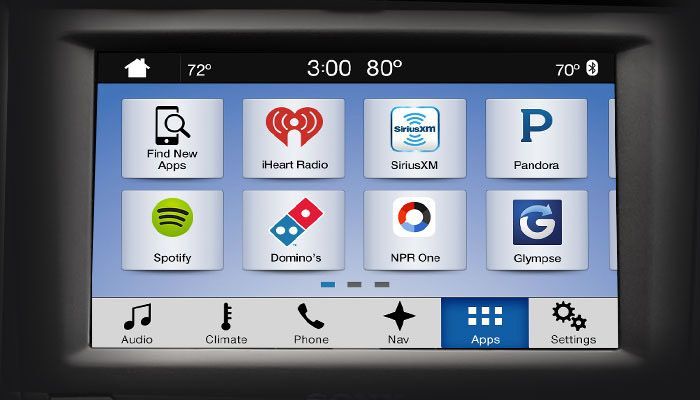 Developers who wish to embed SmartDeviceLink compatibility into their apps would need to design an app only one time, but because of the flexible nature the SDL platform allows for, can have it work across multiple infotainment systems – this allows for, theoretically, quicker app update turnaround time and wider adoption by both developers and consumers.
Ford claims that there are over 5 million AppLink-equipped (SmartDeviceLink's alias in Ford vehicles) cars already on the roads, which in and of itself helps Toyota's cause toward finding an install-base and rallying developers to build in support for it.
Toyota has somewhat famously given no comment on Apple's CarPlay and Google's Android Auto. While those two solutions take away control from the automaker in terms of user interface and design, SmartDeviceLink does not.
Julius Marchwicki told The Verge that SDL's role is not to directly compete with those offerings from Google and Apple, "AppLink, CarPlay and Android Auto all offer unique ways for customers to connect and control their smartphones, and that's a good thing," he says.
---
---
---
---
留言