Veloster N Is First To Get Hyundai's 8-Speed Dual-Clutch For 2021
所有资讯 Few automakers would have gone through the trouble of making a new gearbox for their hot hatch, but Hyundai just did.
---
Hyundai's N high performance division has always promised driving purity, so it was celebrated when it was revealed that the i30 N came with a 6-speed manual as its sole transmission option. The trend followed into the fast Veloster, which by the way is a model based on the i30.
There were, naturally, calls for the South Korean manufacturer to accommodate an automatic option to broaden its appeal to those who might not be so keen on driving a car with 3 pedals, which were mostly ignored. That is, until now.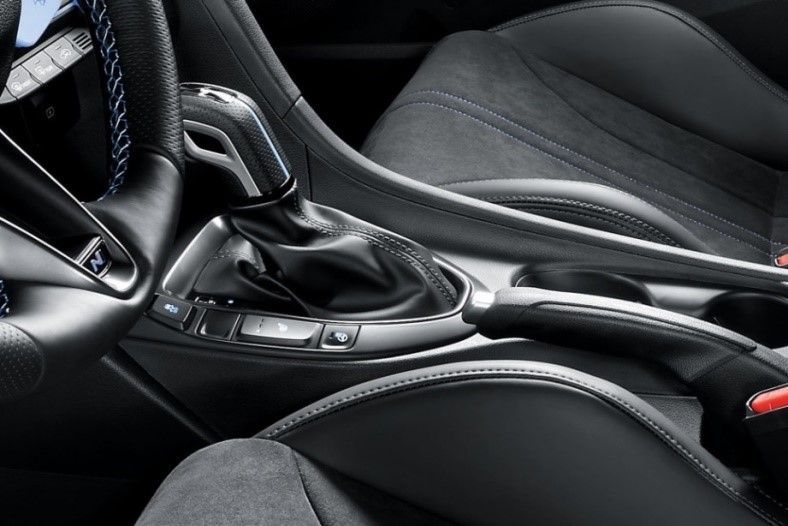 It seems Hyundai were working on an automatic gearbox specifically designed for use in high performance applications, and have announced that this all-new 8-speed (wet type) dual-clutch N DCT will be premiering in the 2021 revision of the Veloster N.
The automaker was previously stuck in between a rock and a hard place because its existing 7-speed dual-clutch transmission, while good, was definitely not engineered to be an especially fast shifting unit, nor was it meant to handle the kind of high torque and abuse that the N models would need to withstand both on road and track.
This is why Hyundai stresses that this new N DCT was developed with 'Thermal Endurance' in mind, and is even durable enough to endure multiple aggressive standstill launches in succession from the included N Track Sense Shift Launch Control mode. To reduce parasitic drag on the car's 2.0-litre turbocharged engine while also improving cooling, the gearbox is fitted with its own electric oil pump.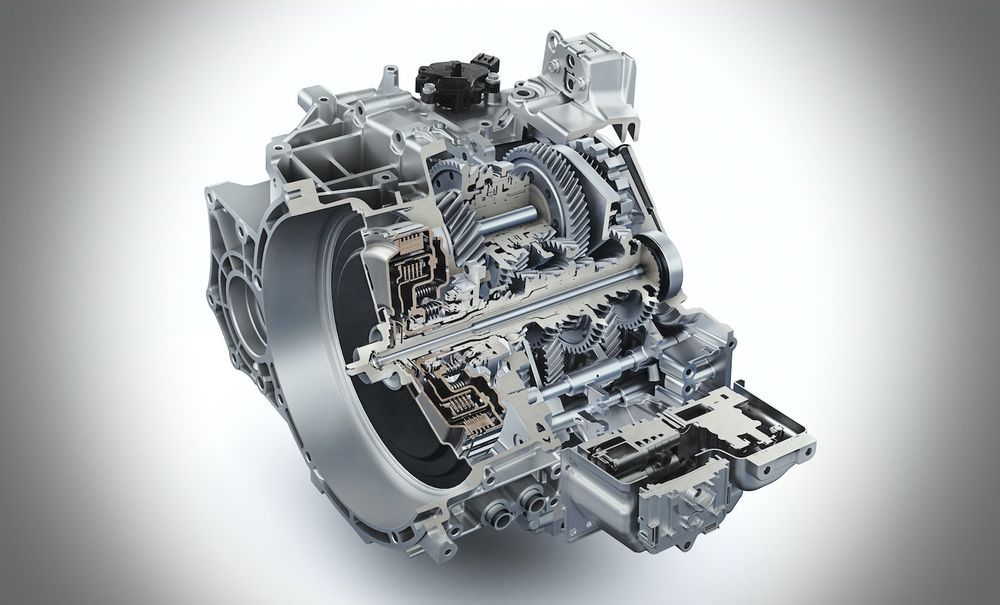 "Veloster N demonstrates Hyundai's approach to high-performance cars. By equipping Veloster N with N DCT, drivers get performance and convenience at the same time," said Thomas Schemera, Head of Product Division at Hyundai Motor. "Anyone who wants a fun driving experience will jump at the chance to pilot the new Veloster N – an everyday sports car with racetrack capabilities."
Theoretically, having 8 forward ratios could also mean a more even spread of gears to fully utilise the car's power band. It also doesn't hurt to have a little one up over the Volkswagen's DSG. Hyundai's N DCT was designed and developed entirely in-house and tuned to deliver fast and fun driving.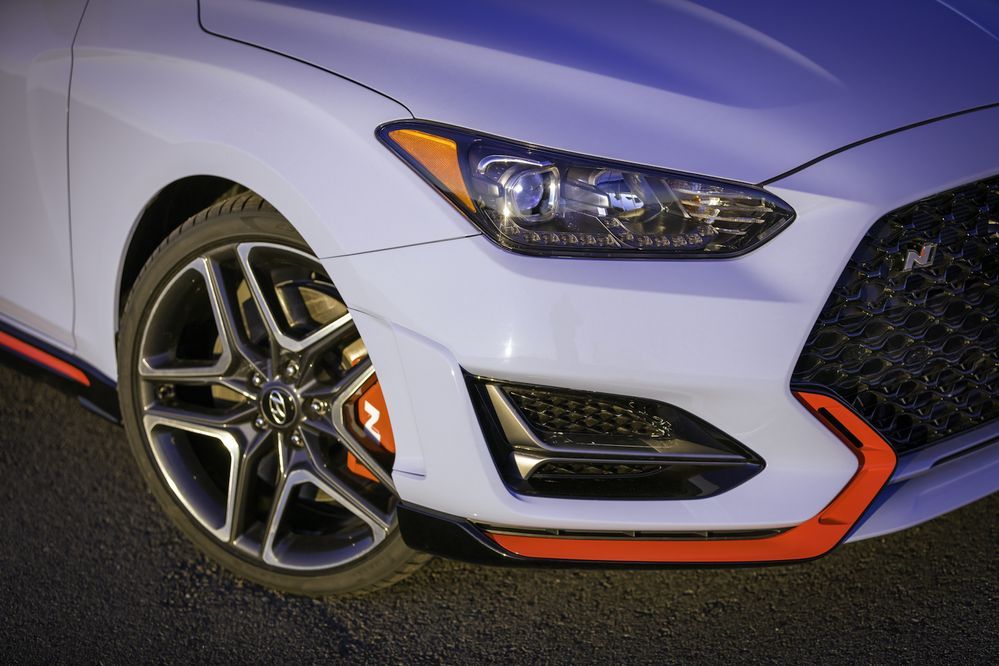 Of course, up and downshifts can be manually called for by either pushing the gear knob or by pulling on the steering wheel-mounted paddles. Doing so in certain situations can engage the N Grin Shift feature, which results in quicker shifts by summoning an extra 24Nm over-boost from the engine, which can last for up to 20 seconds.
The quicker shifts of the N DCT does improve acceleration, and Hyundai estimates that the 2021 Veloster would need just 5.6 seconds for a 0-60mph (96kmh/h) sprint, or about 0.2 seconds quicker than the fastest time the manual could manage.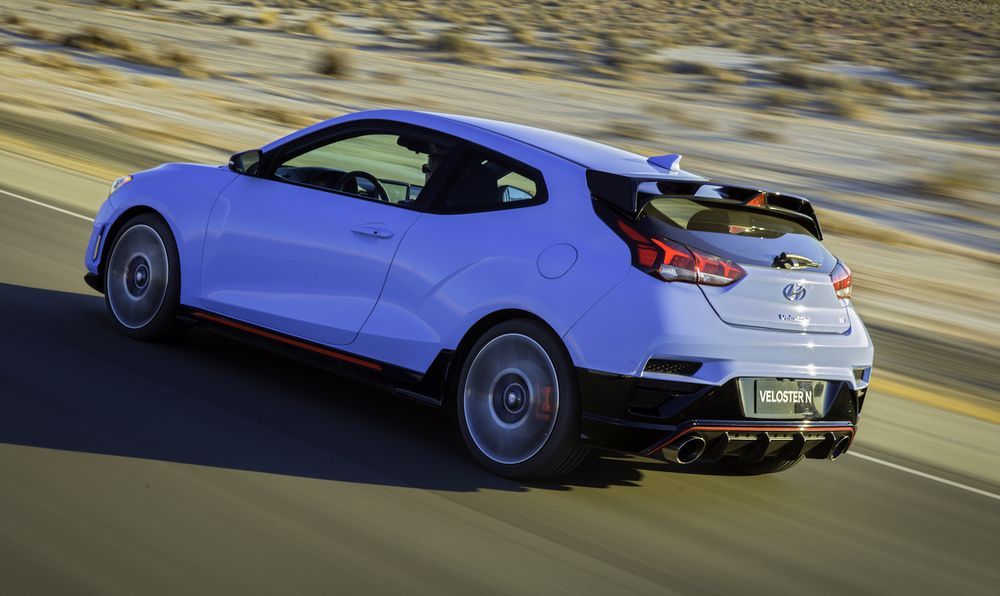 We're pretty sure it's only a matter of time until Hyundai announces an i30 N with the N DCT transmission to complement the 6-speed manual, which could give the car a little more pull in auto-loving markets such as ours. With regard to the newest-generation Veloster in general, we're unlikely to see the quirky coupe/hatch return to our shores anytime soon, let alone in this hot N form. We did enjoy it while it lasted.
---
---
---
---
留言