Volkswagen Has Given The 2022 Golf R A Neat Party Trick
所有资讯 The new 2022 Golf R can be planted when it wants to, and be loose when 'Drift' mode is called upon.
---
The 2022 Golf R is shaping up to be one of the most sophisticated and fun machines ever produced, and a recent exhibition at a snowy Michigan test centre showed exactly how Volkswagen has given the car a nifty party trick which instantly turned it from James Bond to Travis Pastrana.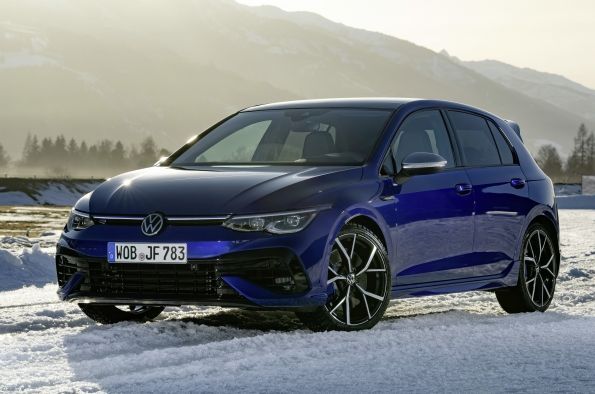 Before we get into that, let's take a look at some of the essential figures in this much-coveted Volkswagen hot hatch. The new Golf R outperforms all previous Golf R models, boasting 320 PS and 420 Nm of torque.
To ensure that power is brought to the road as effectively as possible, Volkswagen's engineers have replaced the outgoing model's Haldex system with a newly developed 4MOTION all-wheel-drive system with torque vectoring on the rear axle. The Golf R is the first Volkswagen to be launched with this new all-wheel-drive system called 4MOTION with R-Performance Torque Vectoring. This system is intelligently networked via the vehicle's dynamics settings, which enables a new dimension of sportiness.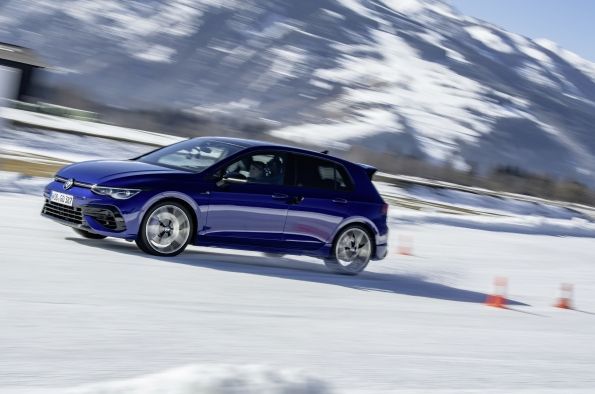 This system is also responsible for its new party trick, Drift mode. Drift mode opens up a whole new level of driving dynamics for the 2022 Golf R and further exploits torque vectoring's potential by provoking oversteer instead of neutral vehicle handling.
Drift mode is not something new in the automotive world, as the sadly departed Ford Focus RS also had this exciting drive mode. The difference between VW's and Ford's drift mode is that on the Focus RS, the rear axle was geared to spin the rear wheels simultaneously faster than the fronts by sending 70% of the engine's torque to the rear, but on the new Golf R, the dynamics computer shuffles the torque distribution between the right- and left-rear wheels giving it the ability to drift.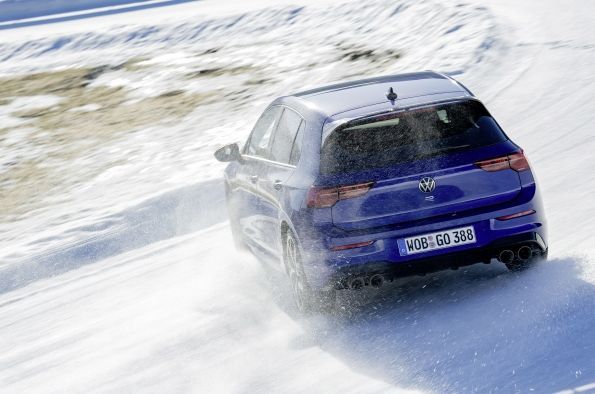 When Drift mode is activated, and the steering wheel is turned, the car can send all of the torque to one side of the rear axle to help the car rotate. Not only will this help the car do some extreme drifts, but it also makes it possible to significantly increase the agility of the Golf R, particularly when cornering fast.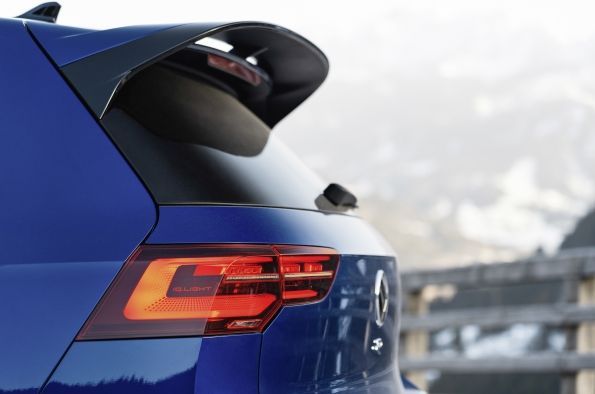 From what we understand, the Drift mode is only available when the Golf R is ordered with the optional R Performance Package, which also increases its top speed to 270 km/h. The R Performance Package also includes a more prominent rear spoiler for extra downforce on the rear axle, 19-inch Estoril design wheels and "Special" mode (Nürburgring mode). The driving profile selection can be rapidly accessed by lightly pressing the R button on the steering wheel.
Finally, Volkswagen has given its Golf R a feature that can surely stir emotions, but at the same time be composed as usual.
---
---
---
---
留言