Volvo Drive-E – New Strategy Powering Gothenburg's Resurgence
汽车专题 Powertrain engineering is at its heart, balancing multiple priorities to negotiate a usable compromise. In motorsports, for example, the task is straightforward – an engine can be pushed right to its limit to extract its maximum performance potential.
For day-to-day road use, however, things get a little more complicated, because factors such as efficiency and longevity enter the equation. A Formula 1 engine, for example, is designed to last a couple of races and then requiring a ground-up rebuild. A road car's engine has to last a little longer than that.
Engines designed for high performance usage can afford to have peaky power deliveries, with maximum power kicking it right at the top of its rev range. In a road car, however, it's tiring having to redline the engine every time, so its characteristics have to be adjusted to allow more usable performance at lower revs.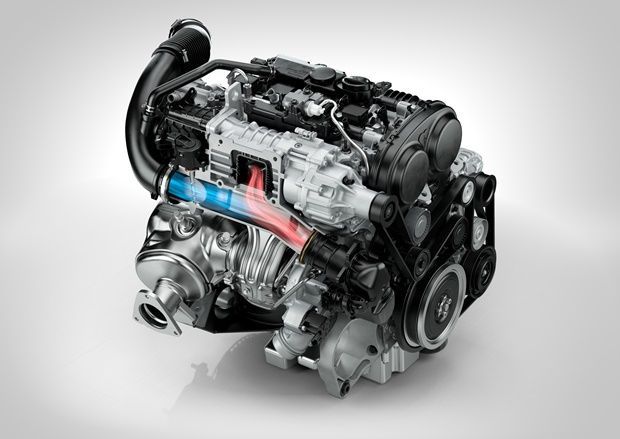 Even more recently, tightening emission regulations have emerged as the biggest challenge facing car makers that are already juggling between so many priorities. Although customers generally consider a car based on its performance attributes, emissions determine whether a car can even be sold in a given market.
In Europe, the progressive switch from Euro 3 to Euro 6 standards has seen not only emission targets being continuously reduced, but requires that cars are able to sustain those emission levels over increasingly longer periods of usage.
Compounding the problem further, measures implemented to reduce nitrogen oxide emissions have the effect of actually increasing fuel consumption because combustion temperatures in the cylinders have to be lowered. Something done to reduce emissions have be counteracted by something else to offset the resultant increase in fuel consumption.
These requirements represent major challenges in engine development programmes, and add significant time and cost to the process. For small-volume players like Volvo, this puts quite a strain on the company's resources.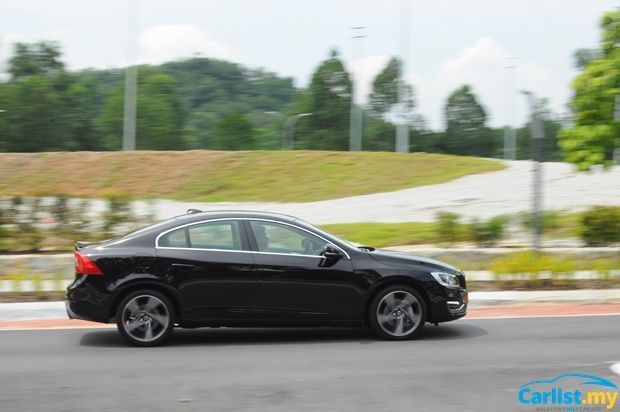 But whilst 'economies of scale' is often quoted as a byword for productivity and profitability, small players can achieve similar levels of competitiveness with the big boys by playing smart and entering the game with the right strategy in mind.
Because of its history under Ford ownership, Volvo's current models are powered by a mix of in-house developed and Ford-sourced engines, the latter consisting of 1.6- and 2.0-litre versions of the four-cylinder EcoBoost engine. Nevertheless, as Volvo seeks to move on from the Ford chapter of its history, the EcoBoost engines are in the midst of being phased out in favour of Volvo's own modular Drive-E engine family destined to span the entire range of its future models.
Designed to fit Volvo's current Ford-based models as well as its upcoming generation of SPA and CMA modular platform-derived models, the Drive-E engine family consists largely of 2.0-litre four-cylinder petrol and diesel engines of various outputs; 1.5-litre three-cylinder derivatives are also available with petrol power only.
In order to optimize costs, Volvo designed the Drive-E engine family with a high degree of commonization and modularity. Both 2.0-litre petrol and diesel engines share a common crankshaft and whilst their heads and blocks are unique, sufficient similarities are present that enable them to be cast along the same production line. The engines are built on aluminium construction reinforced with cast iron to offer an optimal balance in light weight and strength; Volvo claims that both the petrol and diesel engines are lighter than rival engines of similar power.
Besides its light weight nature, Volvo also took great care to ensure the engines are suitable for compact packaging. This important in enabling the transverse-engined cars to achieve the short overhangs typically-associated with longitudinal-engined vehicles, thus giving them more attractive proportions. More importantly, it allows Volvo to design more effective crash impact zones and gives more space to fit a more intricate suspension design for better ride and handling characteristics.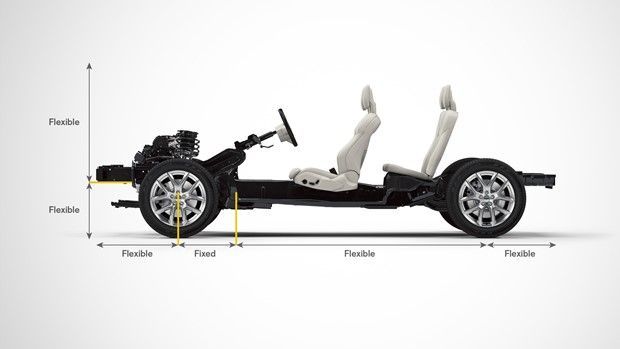 For conventionally-powered versions of the engine, the range of outputs available covers a suitably wide base. By varying the arrangement of turbochargers feeding the engine, Volvo is able to provide a family of petrol engines with outputs ranging from 152hp/270Nm to 306hp/400Nm, and diesel engines starting from 120hp/250Nm going up to 230hp/480Nm.
The Malaysian market currently has access only to the upper end petrol engines, namely the turbocharged T5 with 245hp and 350Nm as well as the twincharged T6 with 306hp and 400Nm. Both the T5 and T6 engines are currently available in the XC60 whilst the T6 was recently added to the S60.
As tested recently in the XC90 T8, the Drive-E engine family is ready for integration of plug-in hybrid technology. Looking ahead, Volvo plans to have even its entry-level 40-series models ready to offer the option of variants with electrified hybrid powertrains.
---
---
---
留言