What's Up with Things Falling from the Sky and Crushing Cars Lately?
汽车专题 Concrete boulders, cranes, rocks, pillars, trees, you name it – The number of cases with vehicles getting crushed by these objects are certainly on the rise lately, aren't they?
---
Just a few days ago, a woman was fortunate to escape with only an injured arm, after a piece of concrete fell onto her car along the MRR2 near Terminal Bersepadu Selatan (TBS).
The woman was driving along the MRR2 at around 4.30pm on Saturday (Sept 19), when the one square metre-sized piece of concrete fell on her car.
According to Kuala Lumpur Traffic Investigation and Enforcement Department (JSPT) chief Asst Comm Zulkefly Yahya, the concrete slab was part of the construction of the Sungai Besi-Ulu Kelang Elevated Expressway (SUKE).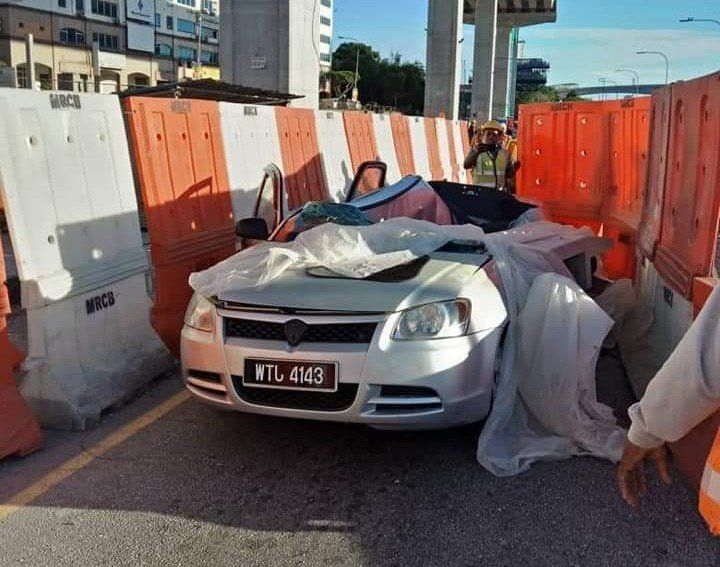 But wait, there is more! On Sunday night, just a short distance away from the incident, another car was crushed by an unidentified object, and suffered severe damage to its roof, as it was turning left into Jalan Len Seng, Cheras.
The 55-year-old e-hailing driver was pinned inside the car and had to be extricated by rescuers, but was unhurt in the incident.
Kuala Lumpur Traffic Enforcement and Investigation Department chief Assistant Commissioner Zulkefly Yahya said they are still investigating the incident, but an initial investigation pointed to the hook of a mobile crane colliding with the car. The mobile crane, however, has not been traced. In addition, no debris was found at the crash site.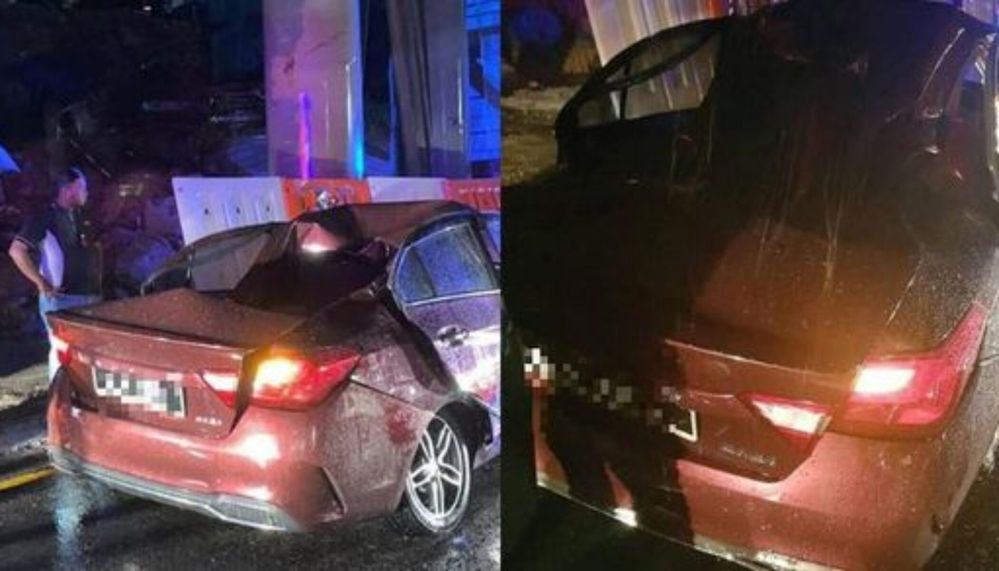 Believe it or not, on the same day, another woman, in Jalan SS2/24, Petaling Jaya, escaped unhurt after a portion of a tower crane fell off a trailer lorry and onto her car.
The incident occurred at 5.45pm as the 25-year-old woman was driving home in her Perodua Myvi.
An initial investigation found that the tower crane, which was being transported, had knocked into two telephone poles along the road, causing it to fall off the trailer lorry.
Scary, isn't it? On the safe side, a stop-work order has been issued on the Sungai Besi-Ulu Kelang Elevated Expressway (SUKE) project following the earlier incident, and an investigation has also been initiated by the authorities, including the Works Ministry and the Malaysian Highway Authority.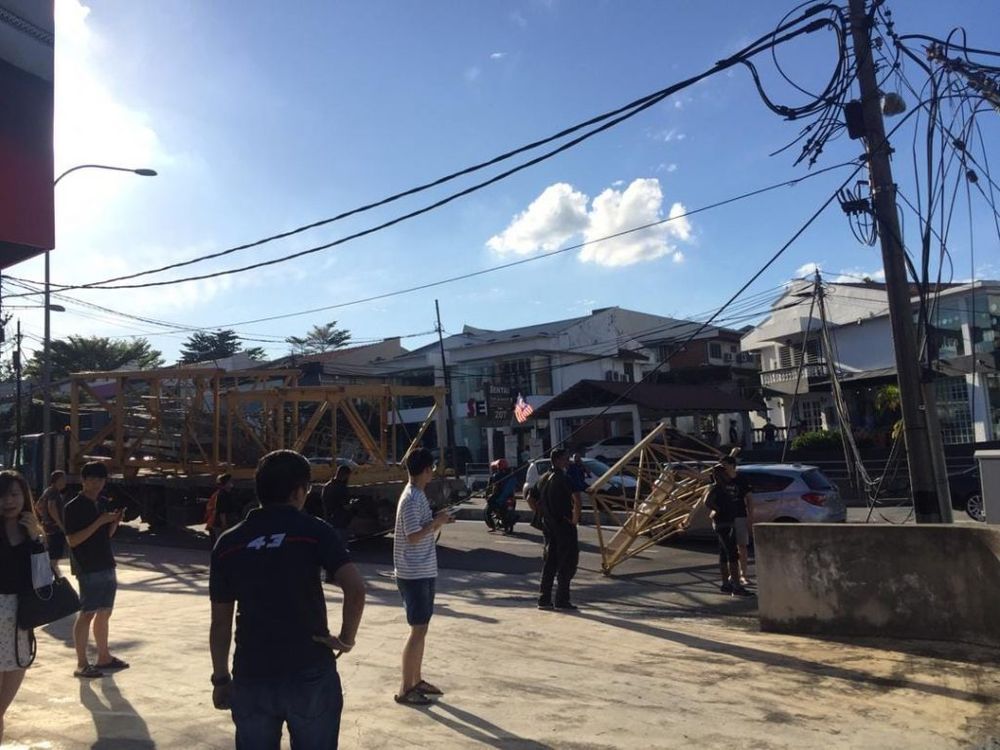 Regardless of the location, one thing is clear – the level of safety is below par. Every single factor that can cause objects to fall or go flying should clearly be considered, and necessary steps have to be taken beforehand in order to prevent incidents such as these from happening.
Do we have to wait for someone to die before ensuring that the level of safety is tip top?
Highway concessionaires aside, let us look at truck and crane operators for a moment.
Since these behemoths are using the same roads as other motorists, necessary steps have to be taken to ensure that everything on board is intact, and nothing goes flying and causes damage to other vehicles around the truck or crane.
Yes, it is good that action is taken promptly after something happens, but what we need more of is preventive measures by everyone and anyone involved in operating these vehicles, and those managing these mega-projects.
Your actions will help us decide whether to look at the road ahead or at the sky for falling boulders the next time we drive on the MRR2.
Separately, if any mishaps such as these happen to you, or your vehicle gets damaged by a natural disaster, here's what you should do, and who should be held responsible for the damage.
Keep your heads up!
---
---
---
---
留言