10 Reasons Why The Land Rover Defender Is Rugged Yet Refined
汽车专题 The new 2022 Land Rover Defender reimagined and reborn in the 21st century after 71 years of making waves worldwide, is without a doubt, a tough and capable vehicle that looks the business.
---
The Defender's exterior, which is now more modern than ever, still has that unmistakable silhouette of a Defender from yesteryears but is now reinterpreted to look rugged yet sophisticated at the same time.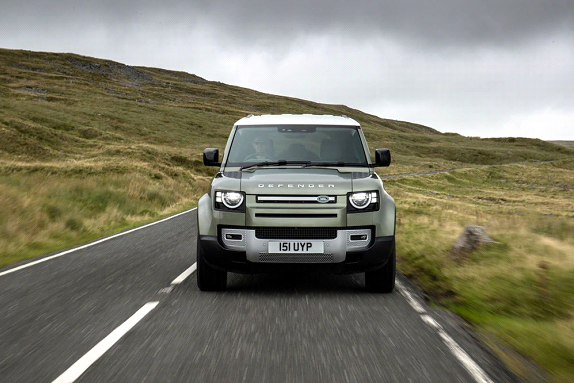 While the main highlight of the new Defender might seem at first to be its suave new shell, Land Rover never forgot the humble beginnings of the Defender and the reason it's so beloved the world over.
By equipping it with the latest innovative and advanced technologies, the new Defender is one of the most capable vehicles ever built. It truly is a vehicle that can pretty much do it all and tackle the toughest of challenges Mother Earth has to offer.
With that being said, let's take a look at 10 reasons why the Defender is a great urban vehicle as well as an off-road monster.
1. The Defender has an all-encompassing virtual surround viewing system
Never in a million years could we imagine that a Defender would come with a sophisticated virtual surround viewing system. But in Land Rover's attempt to make it an even more capable vehicle, the British marque has equipped the new Defender with their innovative Clear Sight Ground View system and 3D Surround Camera.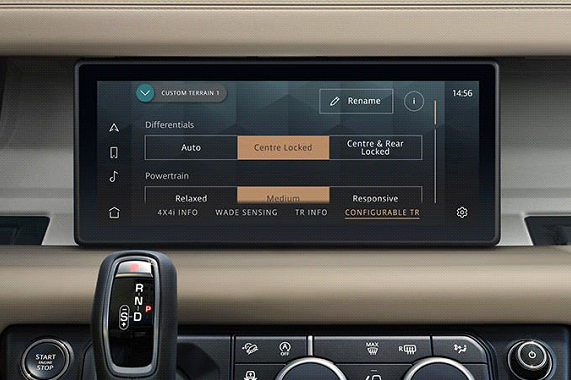 Adopted from a world-first in the Range Rover Evoque, the ClearSight Ground View gives you a virtual view of the road that's usually obscured so that you can tackle obstacles better on extreme terrains, tight parking spaces, or high city-centre curbs.
Cameras in the front grille and on the door mirrors help ClearSight Ground View give a more accurate representation of potential hazards with a virtual 180-degree view at speeds up to 30km/h. It virtually makes your bonnet see-through.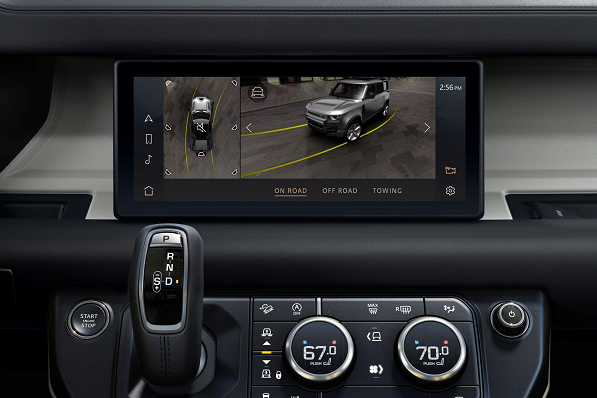 Never have your car's infotainment screen been more helpful, especially when it can also facilitate the 3D Surround Camera, providing drivers with a 3-dimensional view around the vehicle, making manoeuvring across life's adventures easier.
2. It's got one heck of a Terrain Response system
Terrain Response is a system that adjusts your vehicle to engage the optimum settings for any given driving conditions. It's practically like having a driving expert to help you make the most of your vehicle's on and off-road capabilities.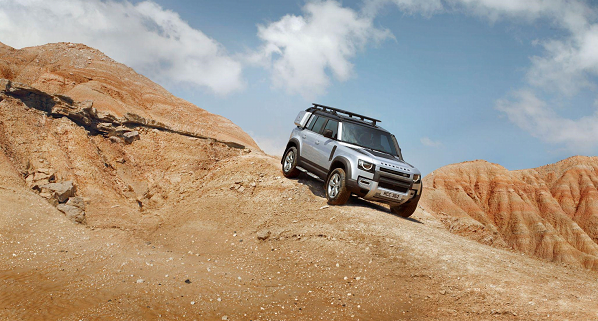 Using a simple rotary selector on the centre console, the driver can choose from a range of terrain options to set the Terrain Response mode. The system then automatically optimises a wide range of settings to provide the combination of traction, agility, and control which best suits the terrain.
These adjustments include the engine response, gearbox programme, and Hill Descent Control, amongst others.
3. The ride is plush, sharp and versatile
The new Defender's combination of a strong and stiff aluminium body and sophisticated double-wishbone front and integral link rear suspension optimises off-road performance while delivering excellent handling dynamics.
While air suspension is nothing new to the marque, it's something new for the Defender. The all-around electronic air suspension is utilised to beneficial effect in the new Defender. It can provide a maximum off-road ground clearance height of 291mm, about 40mm more than its main rivals.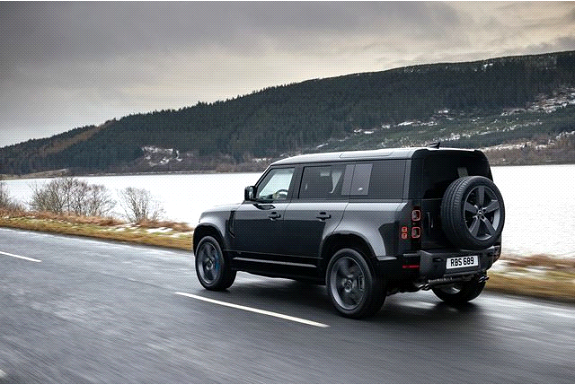 When put together, the new Defender delivers an unmatched breadth of capabilities, combining long-haul cruising comfort and rewarding handling characteristics with immediate response and peerless off-road performance.
4. If it can go up, it must mean it can go down.
The Elegant Arrival feature in the new Defender automatically lowers the body by 40mm to aid access. This will come in handy especially when you need to load your kids or parents into the car.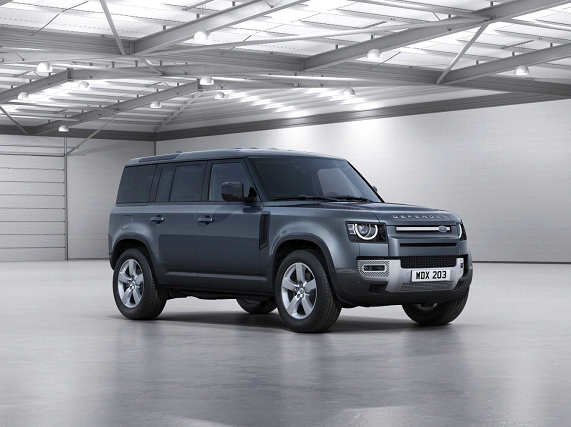 Having the vehicle drop-down automatically also helps when you need to load heavy cargo into the Defender.
5. Water crossing worries be gone
What use is a Defender if it can't tackle urban floods or deep river crossings? Just like any Defender that has crossed countless rivers and floods, the new Defender is capable of wading through water that is 900mm deep.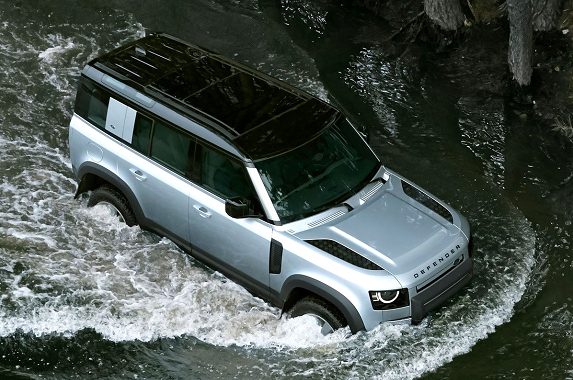 With the addition of a snorkel that now ergonomically hugs the A-Pillar, the Defender is not only able to cross the deepest bodies of water, but it can also take in cleaner air due to the snorkel's elevated position which helps with engine performance.
6. If you're still worried, you can always ask the Wade Programme to help out
The Defender is also the first Land Rover vehicle to feature a Wade program, which automatically softens the throttle response, sets the climate control and ventilation to recirculate cabin air, locks the driveline and adjusts the ride height to its off-road setting while activating the Wade Sensing screen on the infotainment system. Smart, yes?


7. The interior comes with Windsor Leather
The interior of the Defender pays homage to the spirit of adventure that has been a fundamental part of Land Rover's DNA for more than 70 years. It communicates the new Defender's highly functional nature and practical design with some added sophistication.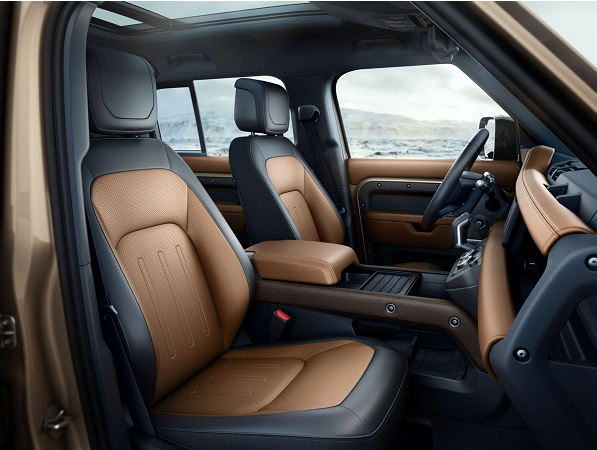 The stripped-back personality of the original Defender has been embraced, where structural elements and fixings that are usually hidden from view, are exposed.
Although Land Rover designed the interior with practicality and personality in mind, they didn't forget to give the Defender a luxurious touch, which is why they have laced the Defender with Windsor leather.
Windsor leather is made of raw materials of European origin. The leather goes through a "hi-tech top-grain cold micro-incision" process, allowing the item to keep a natural softness as well as an even colour. In short, the leather is softer and more comfortable than regular leather.
8. It's pretty agile for a big car
While a vehicle's turning circle is probably the last feature most buyers would look at, it does determine how agile a vehicle is.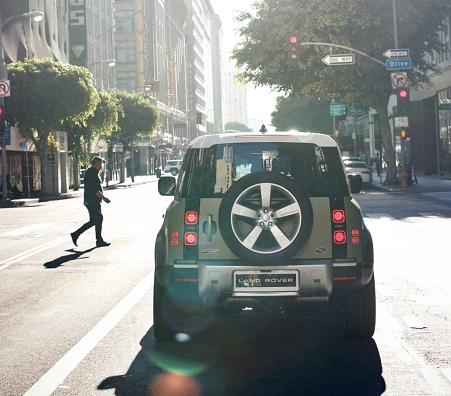 The new Defender has a turning radius of 6.42m (Defender 110), which is comparable to most small city cars. While this might seem trivial, it plays such an important role in tight city roads and car parks as well as narrow off-road paths.
9. Next-Generation Infotainment
Land Rover's new Pivi Pro infotainment system is all sorts of useful and fun. Not only is the touchscreen-based system intuitive and user-friendly, but it can also be updated via Software-Over-The-Air (SOTA) updates, future-proofing itself.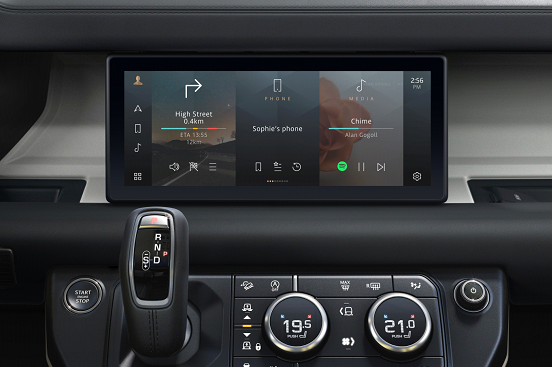 Defender takes Software-Over-The-Air (SOTA) technology to a new level, with 14 to 16 individual modules capable of receiving remote updates. By downloading data while customers
are asleep at home or in far-flung locations, the Defender will get better with age: as electronic updates cascade down to the vehicle immediately, without delay and with no need to visit a Land Rover retailer.
10. The rubberised floorboard is perfect for owners with an active lifestyle
Despite being more luxurious than ever, the new Defender still has some nifty features which make it the ultimate utilitarian vehicle. One of these features is the rubberised floorboard, which can easily be cleaned after you hit the dirt, be it off-roading or that gnarly mountain bike ride.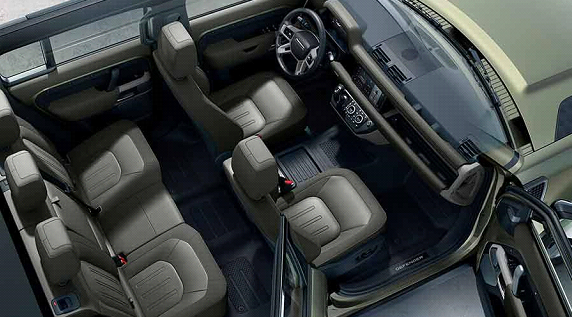 If you like carpeted mats, don't worry, as the new Defender comes with it, but it's cool that you can just remove them when things are about to get dirty.
And there you have it, 10 reasons why the 2022 Land Rover Defender is both brains and brawn, and quite a beauty too we must admit. Now if only, we could afford one!
---
---
---
---
留言