2024 GAC GS3 coming to Malaysia - can the B-segment SUV finally put up a real fight?
所有资讯 GAC Motor and WTC Automotif have officially announced a CKD project that will begin in April 2024, which means GAC cars will be produced at Tan Chong's Segambut plant. This marks a significant milestone for GAC as it is the company's first CKD project outside of China.
---
The first vehicle to be produced will be the next-generation GAC GS3, which is different from the GS3 that was launched in Malaysia in 2021. The new B-segment SUV has been designed to be very different from its predecessor both inside and outside.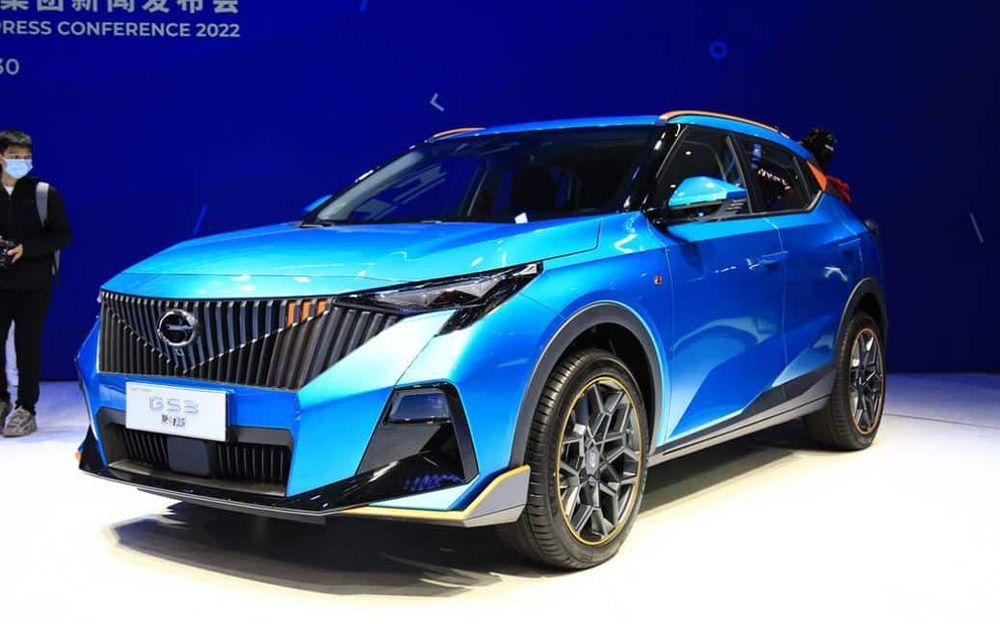 The GS3, also known as the Trumpchi GS3 in China, is a new model that began pre-sales in February. It is built on GAC's latest GPMA platform and has a B-segment SUV body that is 4,410 mm long, 1,850 mm wide, and has a 2,650 mm wheelbase. Compared to the previous GS3 model, this new version is 52 mm longer and 25 mm wider, and its wheelbase is 90 mm longer. Additionally, it is lower, which enhances its overall proportions.
The GS3 is larger than the Proton X50, a Chinese competitor with a Malaysian brand, with dimensions that are 80 mm longer, 50 mm wider, and 9 mm lower, and a wheelbase that is 50 mm longer. Its appearance features sharp lines and geometric shapes, giving it a sporty look.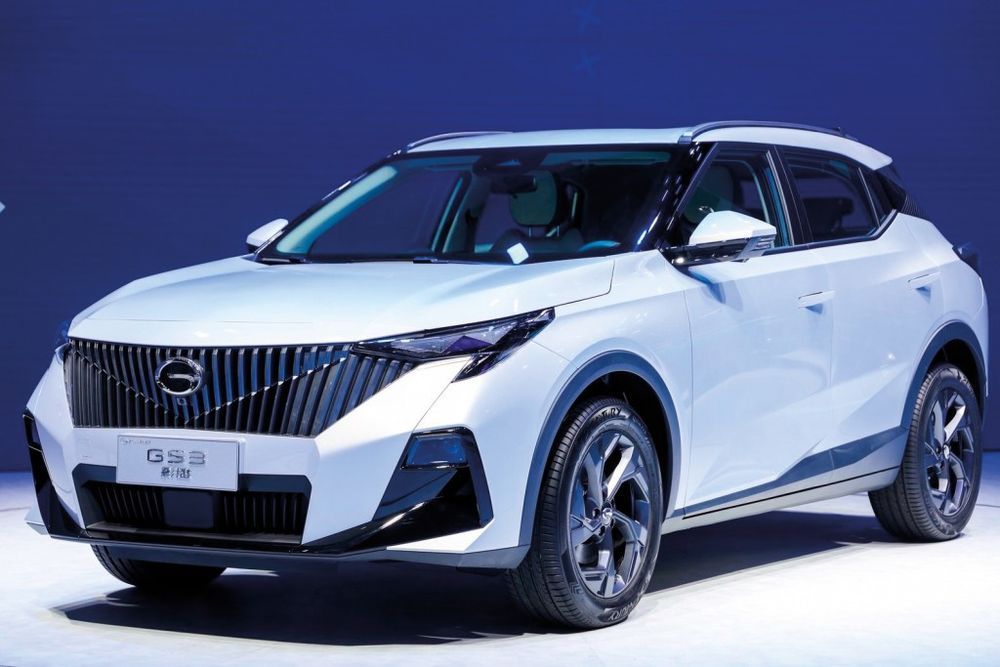 The version shown here is the R-Style version, with a matte finish and orange accents, as well as a large rear diffuser and twin central exhaust pipes. While it's eye-catching, some may find it too flashy. The gallery below shows the more balanced standard version.
Similar to the X50, Honda HR-V, and Chery Omoda 5 which will soon be released, the latest GS3 is equipped with a 1.5 liter turbo engine. The four-cylinder engine generates 177 horsepower and 270 Newton meters of torque, which according to WTCA, is the highest in its segment. The X50 Flagship's TGDi three-cylinder engine produces 255 Nm of torque, the HR-V's VTEC Turbo generates 240 Nm, and the Omoda 5 has a torque output of 230 Nm.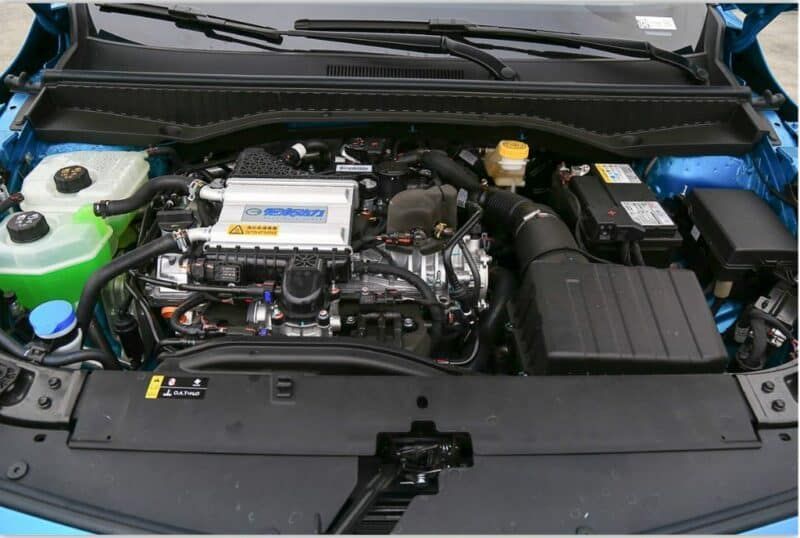 The GS3 is equipped with a seven-speed dual-clutch transmission, which is the same as the X50. Power is transferred to the front wheels, and it can accelerate from 0 to 100 km/h in 7.5 seconds. In China, the car has an average fuel consumption of 6.8 litres per 100 km (14.7 km/l).
It's worth noting that this model has made a significant improvement over the previous GS3, which had a 1.5L naturally aspirated engine (114 PS/150 Nm) and a six-speed torque converter automatic gearbox.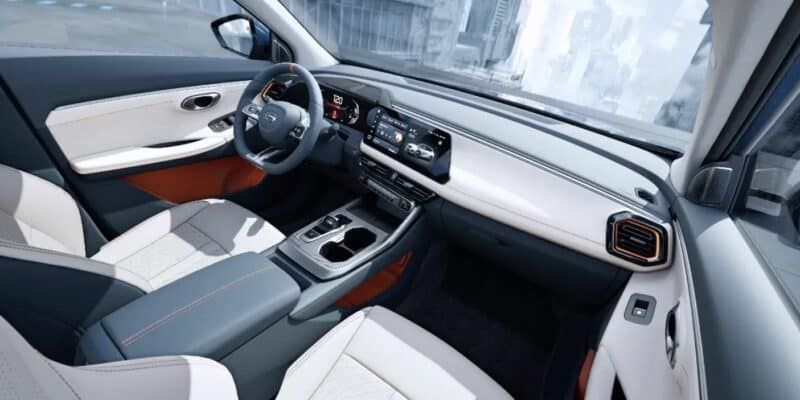 The GS3's cabin design is typical of modern Chinese SUVs - it's sleek and simple, but not unique. It incorporates all the popular design elements such as dual screens, a horizontal layout, and a raised centre console with a small gear selector. Chinese automakers are known for their daring interior color choices, such as the blue-themed one shown in the gallery, but Malaysian buyers tend to prefer more traditional options.
It's too soon to know all the specs for the CKD project, but we do know that it will have the 1.5T DCT powertrain and a Level 2 ADAS suite in Malaysia. GAC and WTCA will also need to consider the Chery Omoda 5, which will be released with a lot of features and a price range between Proton and Honda in June/July. This is in addition to the X50 and HR-V.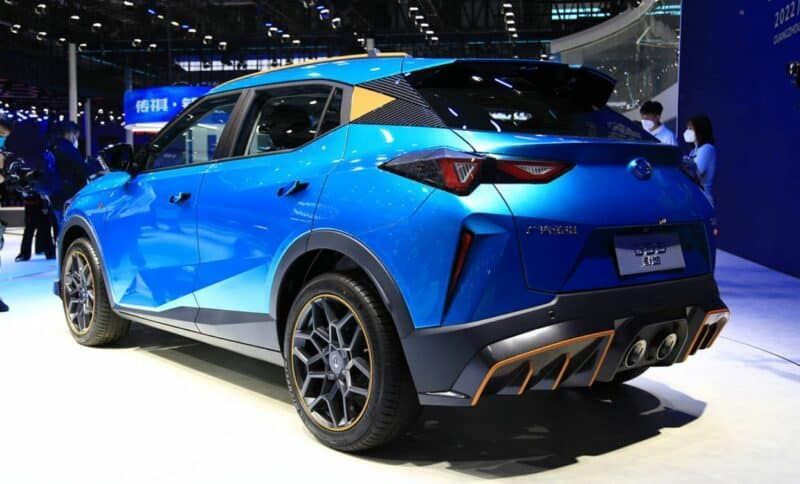 ---
---
---
---
留言