3 Hot Picks For A New Year, New Ride This Chinese New Year
购买指南 Making that hometown journey would be so sweet if you pulled up in a shiny new car to call your own. We've all had that feeling or at least the desire to impress our friends and families during the festive season.
From now until 28th February 2023, CARSOME is offering prospective car owners to get behind the wheel of the car of their dreams with low interest rates as low as 1.88% for the first 8 months and discounts of up to RM8,000 on selected CARSOME Certified cars.
Whether for first time owners or those looking for an awesome deal on your next car, the choices at CARSOME are plentiful and often pretty tempting. And because they are Certified under CARSOME comprehensive inspection and refurbishment process, you can rest assured that you'll be getting a pre-owned car that's definitely a cut above the rest.
Here are some cars that would make the perfect companion for your hometown journey and beyond: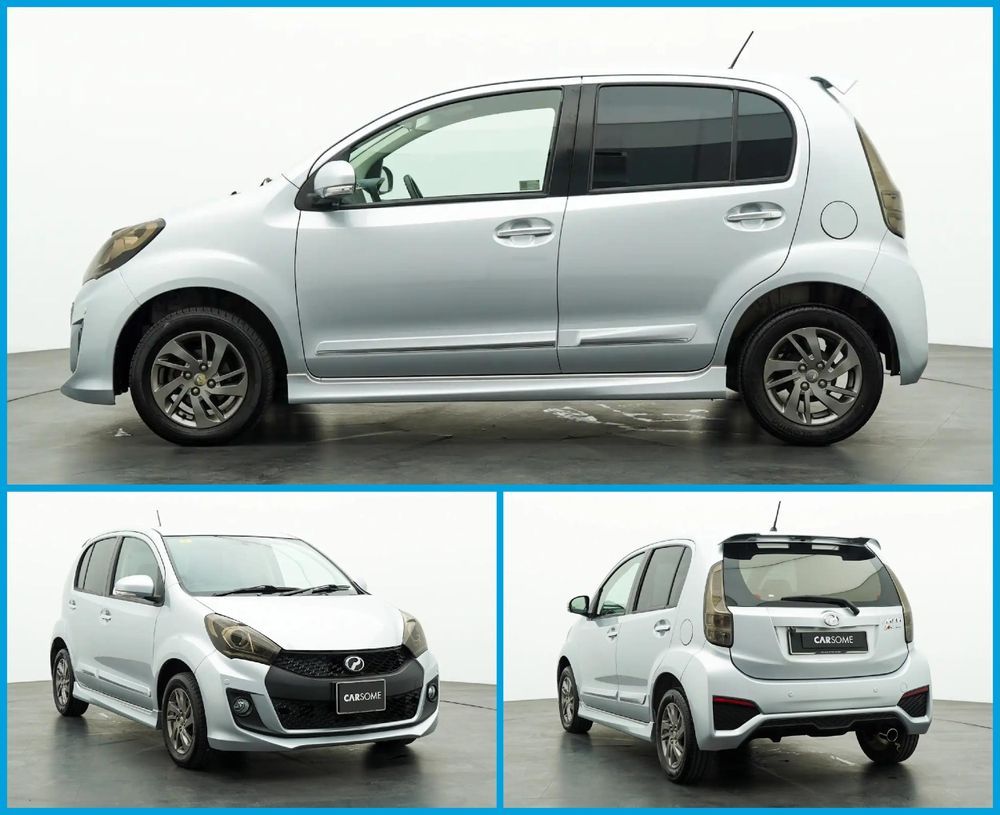 1. Perodua Myvi
Malaysia's ubiquitous hatchback is dubbed the King for good reason. So many of us regard this car in high esteem due to its unbeatable versatility and value. Over the years, it has been modernised and refined into a truly formidable force in the B-segment hatchback market, utterly dominating the competition.
With a big boot, spacious cabin, a solid reliability track record and a stable of frugal engines ranging from 1.3-litres to 1.5-litre four-cylinders, the Myvi is the consummate 5-door hatchback. It remains a local favourite, and now a quality example can be yours and an even more attractive price point.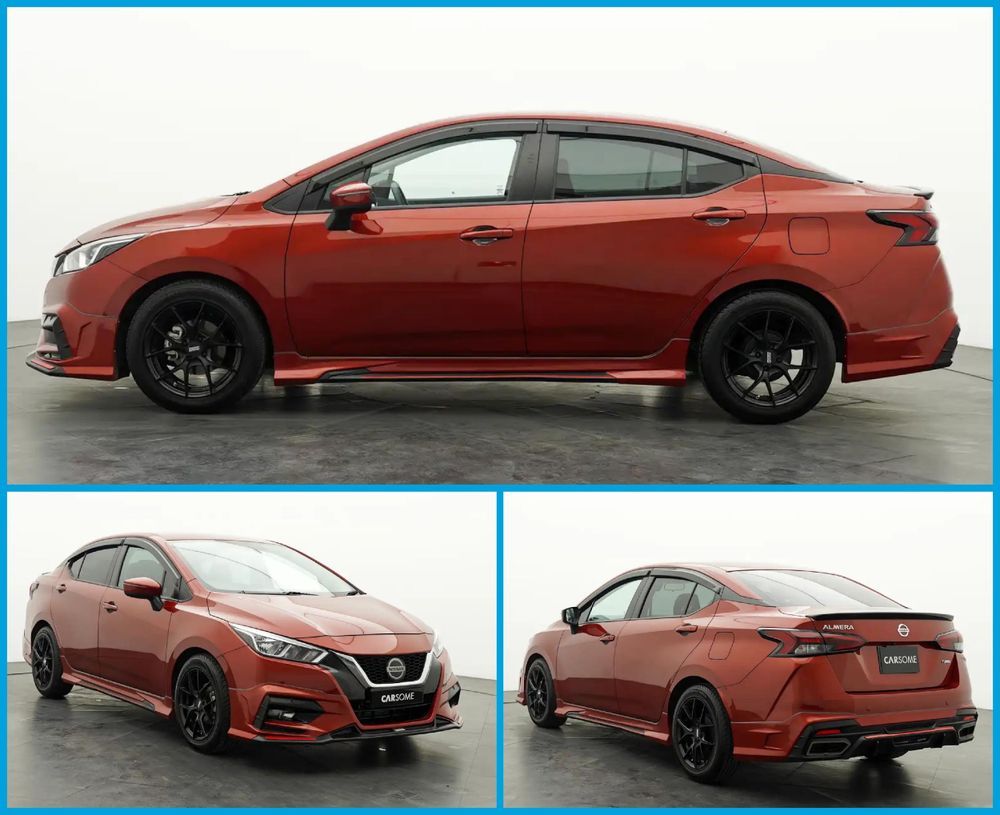 The Nissan Almera might not be as popular as the Honda City or Toyota Vios in the very competitive B-segment sedan market, especially as these 3 cars are manufactured by Japanese automakers, but that only serves to increase the Nissan's appeal as a rarer sight on the road.
Despite any misconceptions, the Almera is a shockingly impressive car for the price. In its first-generation guise, the boot is enormous (great for family trips), the cabin comfortable, and the ride rather refined.
Like the other cars in this segment, a 1.5-litre normally aspirated 4-cylinder sits under its bonnet, one that is equally famed for being a problem-free workhorse rather than for its athletic performance. For that, you might want to set your sights a little higher to its second-generation successor.
Armed with a 1.0-litre turbocharged engine, the newest Almera has a sportier edge to match its bolder styling and upmarket interior. It's a stand out car, for sure, and a bit of an unexpected left-field hidden gem.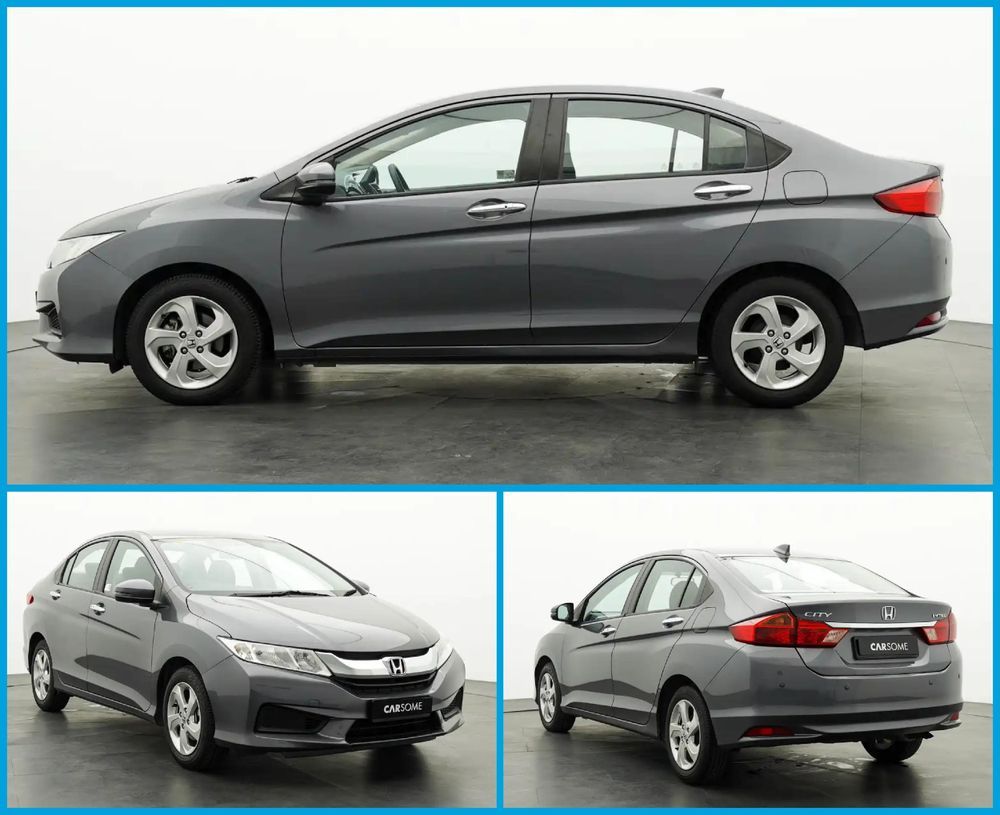 3. Honda City
The Honda City needs no introduction. Many regard it as the consummate four-door sedan that can handle anything and last (almost) forever. There's an unbelievable amount of space inside with rear legroom, rivalling cars several segments larger, and this is bolstered by class-leading boot space.
There's also that 'Honda' badge-factor, and even that i-VTEC designation that might hold some thread of significance to the screaming motors made famous by the brand.
Quality and materials are also great as Honda has been consistently improving the perception of their vehicles throughout the years. These days, they're no longer only seen as a mass market contender. Perhaps the best part of choosing a City is how you can hardly go wrong. The basic formula has been retained for almost 3 model generations. Honda knows when not to mess with a good thing.
___________
Again, with interest rates as low as 1.88% and discounts up to RM8,000 for selected CARSOME Certified cars, there's more reason than ever to indulge in your dream car to kick start your new year!
But you'd better act quick as CARSOME is offering these low interest rates as little as 1.88% for the first 8 months and discounts of up to RM8,000 on selected CARSOME Certified cars only until 28th February. Terms and conditions apply.
---
---
---
---
留言